Travelers Culture
Travelers has the best of both worlds: a startup spirit with the financial strength of a 165-year company to invest in our people. Our technology organization is increasing its focus on enhancing the customer experience through design thinking, driving agility and speed to market, and building an engineering mindset with deep expertise.
A Diverse Community
Our inclusive culture attracts diverse talent and encourages people to bring their best selves to a workplace, where they will feel valued, respected and supported. With broad backgrounds and perspectives, our team can spark innovation and sharpen our customer focus. It's part of a strategy to develop the best and most creative solutions that make a difference in the lives of our customers, agent/brokers, communities and each other. 
Encouraging Learning
In a rapidly evolving field, we're looking for potential, not just expertise. We offer ongoing learning experiences that are as diverse as our team, with online courses to leverage AI to customized learning, experiential on-the-job learning, and bootcamps for upskilling and re-skilling.
Innovation Jams, Hackathons and Think Tanks are also ways we build community while encouraging a culture of continuous learning. And because we're a data-driven company, employees across Travelers take part in data-culture training.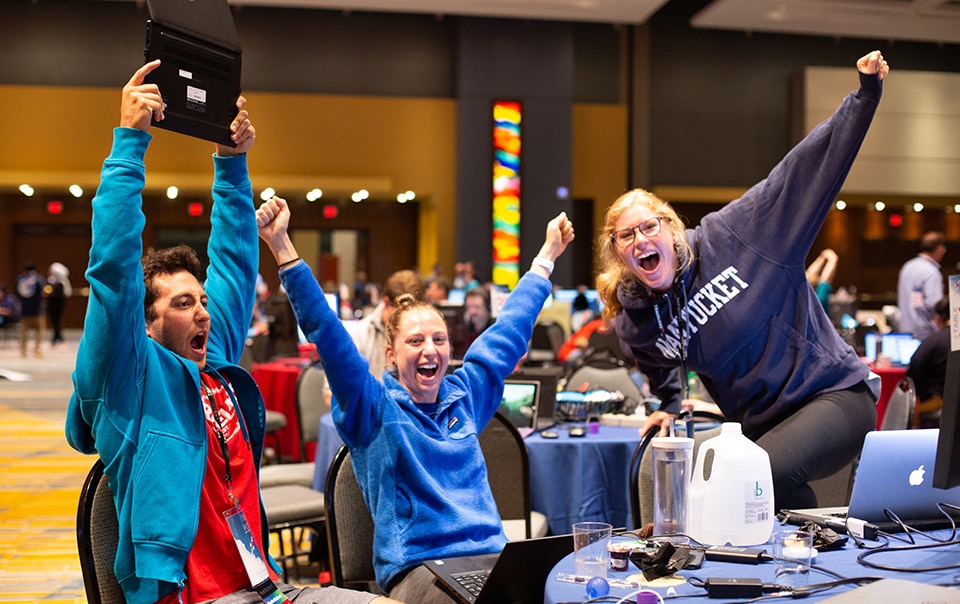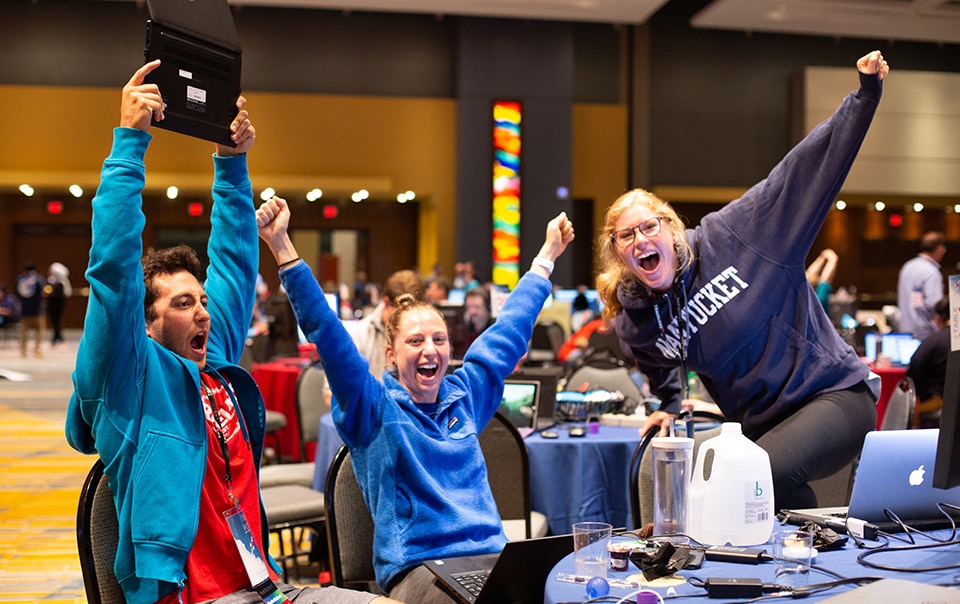 Attracting Talent
Our leadership development and intern programs give firsthand opportunities to explore a variety of disciplines and build a support network. We've also expanded our university relationships, including scholarships that give diverse students the opportunity to adopt new technology skills. Strategic partnerships with Girls Who Code and the Grace Hopper Program help us inspire women in Technology.
Careers in Technology & Analytics
The Travelers Technology team invites people to bring their best selves to work. We're a diverse community that works together to design solutions for customer challenges.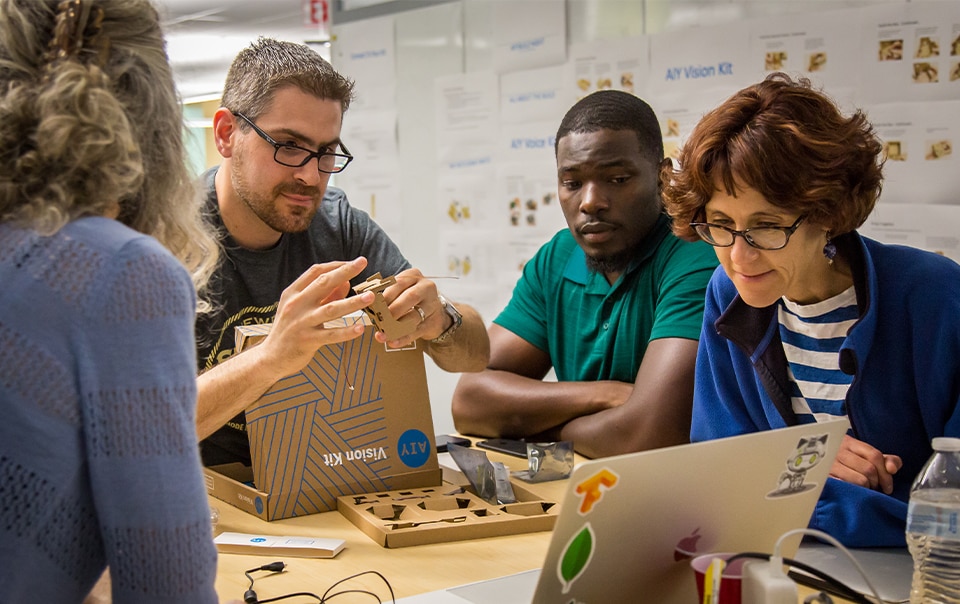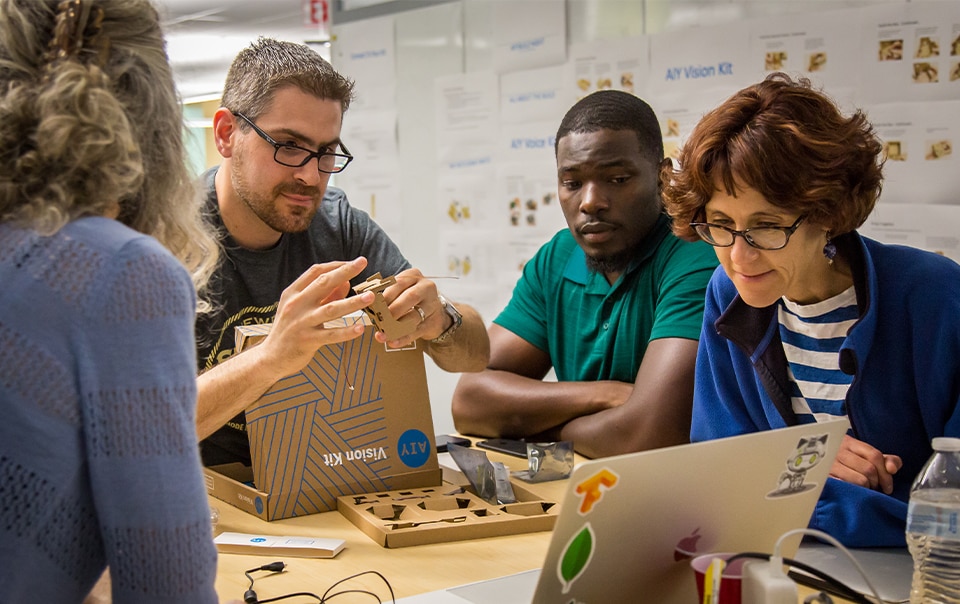 Endless Opportunities
Joining the Travelers Technology team offers many opportunities, from building your skills to trying different roles. Our professional business groups, EmpowHER+ and Women in Actuarial & Analytics, provide development opportunities and support from allies. Learn more about talent mobility across the organization.
More Technology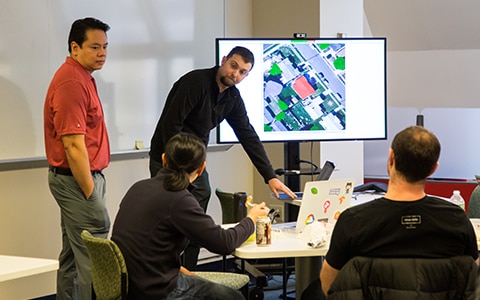 We're a data-driven company that harnesses technologies, such as cloud, AI, geospatial and others to enable new products and services. Our empowered agile teams deliver solutions that enable faster decision-making and speed to market.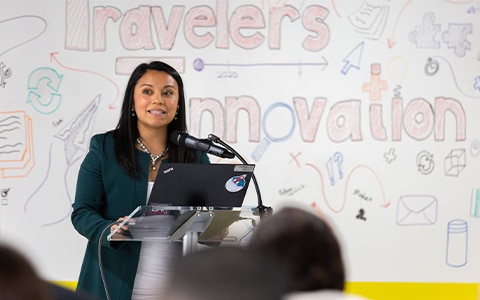 Once you join the Travelers team, there are many opportunities to move across different areas of the organization to gain diverse experiences.