Our Stories
Next-Gen Technology Careers
Transformative disruption – it's happening within our walls at Travelers and across the businesses of all industries and sizes that we serve. Our team members are using design thinking and an engineering mindset to develop better solutions for our customers, our communities and ourselves. The Tech team uses those same skills to architect their career paths at Travelers, where there is plenty of runway for growth. 
With more than 7,000 technologists and analytics professionals at Travelers, we have expertise in a wide range of specialties, from agile delivery to cybersecurity. As we build our diverse tech community, we're looking at potential as well as experience. Meet some of our people who have found opportunities to develop their skills, advance their careers and support the community. 
More Technology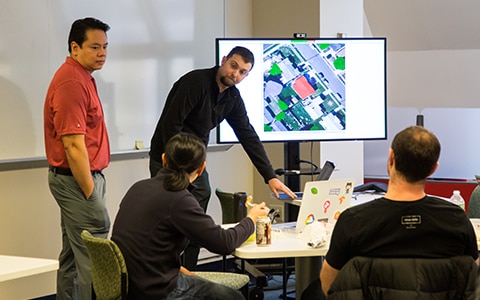 We're a data-driven company that harnesses technologies, such as cloud, AI, geospatial and others to enable new products and services. Our empowered agile teams deliver solutions that enable faster decision-making and speed to market.
Our inclusive culture attracts diverse talent, which is imperative for developing innovative solutions that make a difference in the lives of our customers, agents, brokers, communities and each other.