Insurance for Banks and Depository Financial Institutions
Travelers offers a range of insurance protection to meet the needs of depository financial institutions.
Travelers Knows Financial Institutions
Our portfolio includes coverage options to address financial institutions' management liability and property/casualty needs.
Who Is This Right For?
Banks
Depository Financial Institutions
True Story: Once Upon a Phony Phone Call
What exactly is social engineering fraud? Here's a representative account of what could have happened to an unsuspecting bank teller if he became a victim of a common social engineering ploy. What he thought was a normal Friday ahead of a long weekend could have taken a turn for the worst. How does this tale end? Listen in to this story and find out.
[DESCRIPTION]
Travelers logo
Illustrated image of town skyline rises from bottom of frame.
TEXT: TRUE STORY
TEXT: What seemed like a routine wire transfer turned out to be an all-too-common social engineering fraud.
Presented by Travelers Insurance
TEXT: Once Upon a Phony Phone Call
[DESCRIPTION]
Black and white closeup of a man driving and drinking a cup of coffee.
[SPEECH]
Bob remembers that Friday morning well. Not just because his commute was surprisingly
lighter than usual, but because he was excited about the plans he was making
[DESCRIPTION]
Black and white image of man in a river fishing with a fly rod imposed with image of man working with headset on.
[SPEECH]
to go fishing over the long bank holiday weekend.
[DESCRIPTION]
Dissolves into just image of man working with headset on sitting at computer.
[SPEECH]
After arriving at his teller job at Brownsville County Bank, Bob settled into his day with
a muffin and his usual cup of coffee. The first order of business was fielding a typical wire
transfer request.
[DESCRIPTION]
Dissolves to closeup of man on headset.
[SPEECH]
Following bank protocol, Bob called the customer's home phone number
to verify the validity of the transfer. Reaching who he assumed was the customer on the other end of the phone and receiving their personal identification information, Bob sent a fax request form. Once the form was completed and returned, Bob initiated the transfer of funds.
[DESCRIPTION]
Image of man working with headset dissolves into an image of the hand of another man receiving a phone call.
[SPEECH]
On that same Friday morning, the actual customer recounted, his home phone rang once and then stopped.
The victim reported that no one could reach him on the phone for the rest of the morning.
[DESCRIPTION]
Image of a cell phone tower with many wires.
[SPEECH]
Upon investigation, the phone company's records showed that it received a request from someone representing
himself as the customer to have his calls forwarded to a cell phone.
Once the wire transfer was complete,
[DESCRIPTION]
Image dissolves into black and white image of a crowd of people walking on a city street.
[SPEECH]
the call forwarding was canceled. It's called Social Engineering. In this case, it was a fraudulent instruction, a surprisingly successful ploy that happens every day to banks of all types and sizes.
[DESCRIPTION]
Closeup of computer with hand holding a smartphone with data streaming.
[SPEECH]
In fact, PurpleSec reports in the list of 2021 cybersecurity statistics that 98% of cyberattacks rely on Social Engineering.
[DESCRIPTION]
Image dissolves into black and white image of people working at a conference room table.
[SPEECH]
Even well-managed financial institutions with proven best practices of employee training and financial checks
and balances can be infiltrated. Luckily, Brownsville County Bank had Travelers Financial Institution Bond Coverage
[DESCRIPTION]
Dissolves to photo of Travelers tower.
[SPEECH]
to help protect against losses caused by fraudulent instruction Social Engineering fraud. Once the matter was resolved and the funds were restored,
[DESCRIPTION]
Image dissolves back to black and white image people working at the conference room table and then quickly back to the man working with headset on at computer.
[SPEECH]
the customer, not to mention Bob and his bank, were able to breathe much easier.
True stories like this one generally have happier endings with a little knowledge, foresight, and protection.
[DESCRIPTION]
Travelers logo
TEXT:
Contact your Travelers representative to learn more
TEXT: Travelers Casualty and Surety Company of America and its property casualty affiliates. One Tower Square, Hartford, CT 06183

This material does not amend, or otherwise affect, the provisions or coverages of any insurance policy or bond issued by Travelers. It is not a representation that coverage does or does not exist for any particular claim or loss under any such policy or bond. Coverage depends on the facts and circumstances involved in the claim or loss, all applicable policy or bond provisions, and any applicable law. Availability of coverages referenced in this document may depend on underwriting qualifications and state regulations. Claims scenarios are based on actual claims, composites of actual claims, or hypothetical situations. Facts may have been changed to protect confidentiality.

© 2021 Travelers Indemnity Company. All rights reserved. Travelers and the Travelers Umbrella logo are registered trademarks of The Travelers Indemnity Company in the U.S. and other countries.
Related Products & Solutions
Travelers can help both individuals and businesses – ranging from small to multi-national companies – with their commercial surety needs.
Learn more about surety bonds for banks, such as court bonds, license & permit bonds and miscellaneous indemnity bonds.
Insights & Expertise
Our dedication to community banks has helped us earn the endorsement of the Independent Community Bankers of America (ICBA). Learn more about the SelectOne+® ICBA Insurance Program.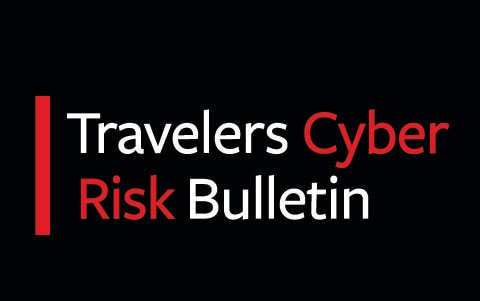 Learn about emerging threats, what steps a business can take to reduce ransomware risk and follow a timeline of an actual ransomware claim.