General Liability Insurance vs. Workers Compensation Insurance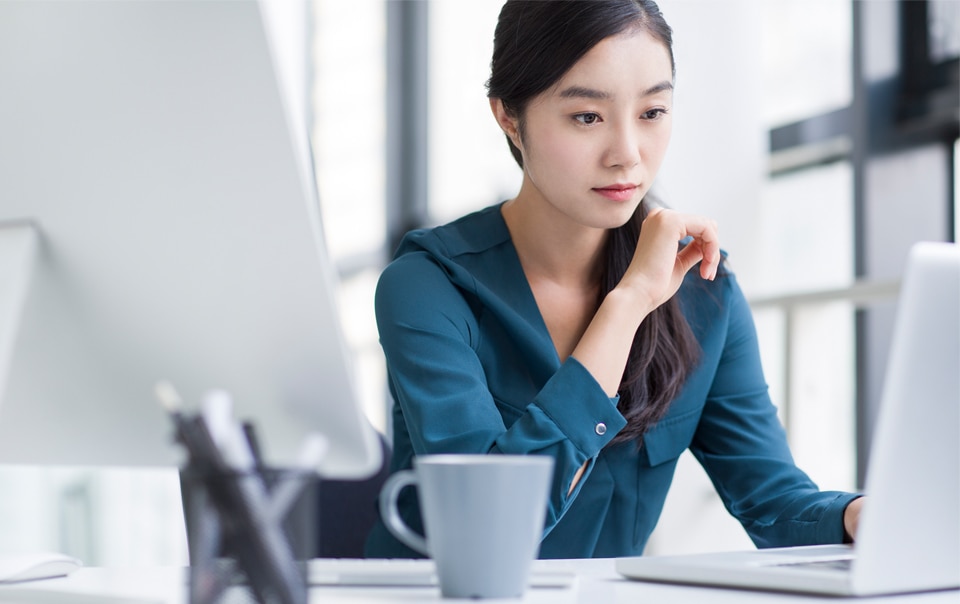 When you run a business, there's always the chance that a worker could get hurt on the job or that an accident could cause an injury or property damage to a third party. General liability and workers compensation insurance are two types of coverage that could help protect your business from the cost of these liabilities. Knowing how general liability and workers compensation coverages differ, and when you might need other coverages, can help your business stay protected.
Workers Compensation Insurance Basics
Workers compensation insurance helps pay benefits to your employees, including costs of health care and lost wages, due to injury at the workplace. In exchange for accepting workers compensation benefits, the employee forgoes the right to sue you and your business. If one of your employees gets sick or injured while on the job, workers compensation coverage could help cover their hospital bills, physical therapy and rehab. It may also pay them disability income as long as they are unable to work. This insurance does not cover injuries to independent contractors, who are not considered to be your employees.
General Liability Insurance Basics
General liability insurance is intended to cover damages because of bodily injury, property damage, personal injury or advertising injury arising out of your business premises, operations or products for which your business is legally liable. It also covers the cost of defense for lawsuits against your business seeking these damages. This insurance does not cover work-related injury or damage sustained by your employees, but can cover injury and damage to your customers or other third parties caused by your employees in performing their work.
Here are some examples of the exposures that General liability insurance may cover:
Premises exposures - if a customer visiting your business slips and falls or is struck by a piece of heavy equipment, such as forklift, it can cover the customer's medical expenses and other resulting damages.
Ongoing operations - if an employee accidentally damages a homeowner's furniture during a home renovation, it can cover costs to repair that damage.
Completed operations – if a roof is not completed properly and causes interior damage to a building after work is completed, it can cover costs to repair the damage.
Product defects - if a defect in one of your products causes property damage or bodily injury, it can cover the resulting damages.
Personal or advertising injury offenses - if you publish a statement that disparages someone, or you infringe on another's copyright in your advertisement, it can cover the damages that result.
This insurance also can cover the cost of defending you in any lawsuits that may be brought for these types of claims.
Government Requirements
Every state, except Texas, requires businesses to buy workers compensation insurance if it hires employees. If you don't buy the required coverage, the government could fine your business, and as the owner, you could even face criminal charges. States have different rules for when a business must buy workers compensation insurance based on the number and types of people it employs. Most states require insurance as soon as you have just one employee, while in other states you're only required to have insurance if your business has three or more employees.
The government does not require business owners to have general liability insurance, but other parties might. If you rent or lease your building, the landlord may require you to buy liability insurance as part of the rental agreement. Your clients may also require coverage as part of a contract for work performed at their premises. It's common for a general contractor to require their subcontractors to have insurance.
Additional Considerations
Neither workers compensation nor general liability insurance will cover damages caused by accidents arising from the use of autos in the course and scope of your business. If you or your employees drive for your business, an additional commercial auto insurance policy would protect your business-owned autos in the event of vehicle damage, and would protect you and your employees against liability if an auto accident causes injury to a person or damage to someone else's property.
General liability and workers compensation insurance policies do not cover damage to your business personal property, such as your stock, furniture and fixtures, machinery and equipment, including computers and other electronic data processing equipment, and all other personal property owned by you and used in your business. A commercial property insurance policy would help cover this.
While general liability insurance can help cover the cost of lawsuits claiming your products harmed someone, these policies do not cover damages caused by your advice or recommendations made in providing your professional service—such as an accountant giving incorrect advice and causing a client to lose money. To cover these types of risks, you would want a professional liability insurance policy.
A commercial umbrella policy extends additional protection and limits over your underlying liability policies, like general liability and auto liability. A commercial umbrella policy can provide added security to your business if the nature of your business has potential to face risk of damage claimed by the general public, your vendors or your customers, or if your business uses company-owned or employee-owned autos for business.
Process to Buy Coverage
Since workers compensation is regulated by each state's government, the process for obtaining required workers compensation insurance depends on where your business is located. Check with your state's labor department or a local insurance agent to see your options. General liability insurance can be purchased from a private insurance company, regardless of what state you are in. You can buy general liability insurance by itself or as part of a bundle with other insurance policies, such as with your auto or property insurance. Contact your independent agent to discuss your specific coverage needs.
Estimated Costs
For workers compensation insurance, your cost will depend on factors such as the number and type of employees in your business, total payroll, your industry, any claims you've made in the past and the state in which you are located. Having more employees, being in a high-risk industry, or having a history of claims could increase the premium.
General liability also looks at similar factors. Your unique risks and how well you manage those risks with programs and controls will play a large role in your insurance costs. In both cases, the only way to know for sure what you'd pay is by talking to your insurance representative to get a free quote.
Best Practices to Stay Safe
Having the right workers compensation insurance can be an advantage for your business. This is true even if you aren't required to buy insurance. The average cost of a typical workers compensation injury claim is $40,051, according to the National Safety Council.1 Without insurance, you'd be responsible for covering this cost yourself.
General liability insurance is worth considering for any business that owns or manages properties, has physical locations, meets with clients, or manufacturers or sells products. Since this includes most businesses, it's almost always worth a look to protect your company from the potential for a costly lawsuit.
For help deciding which combination of these policies make sense, contact your independent agent to discuss the specific needs for your business.
Sources
1https://injuryfacts.nsc.org/work/costs/workers-compensation-costs/
More Prepare & Prevent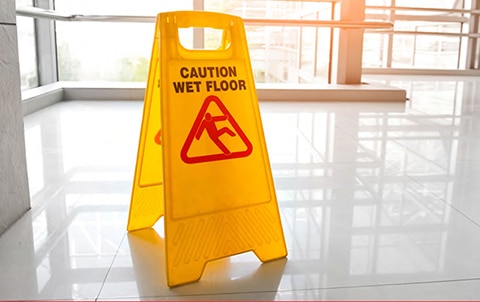 A business may be held liable for every step in the supply chain. Monitoring and regulating that chain can help prevent future liability claims.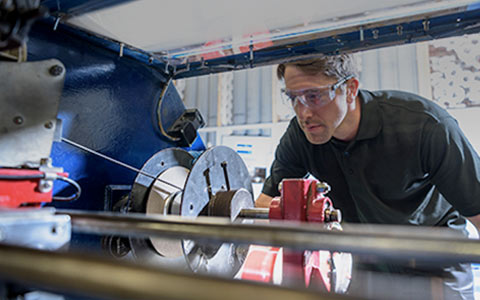 The Workforce Pressure Test can help determine if you are doing enough to help ensure your employees are skilled, safe and resilient.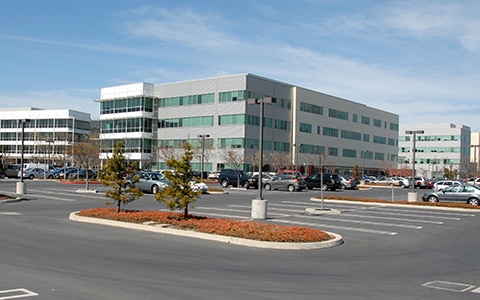 Slippery conditions, uneven surfaces and poor lighting can make parking lots and garages hazardous for employees and visitors. Explore tips to help keep your parking lots safe.