How to Use the Travelers Photo Capture for Auto Application
The Travelers Photo Capture for Auto application helps you collect photos and videos of your vehicle's damage during a claim.
If your claim is eligible, your Claim professional will text or email you a link to download the Travelers Photo Capture for Auto Application.
Important
If you're asked to use the Photo Capture for Auto app to support your claim, please upload the photos outlined in Step 2 through the application.
Your Claim professional may ask you to upload other supporting documentation (not photos) through MyTravelers® or Travelers.com.
Here's what you can expect from the application experience.
1. Getting Started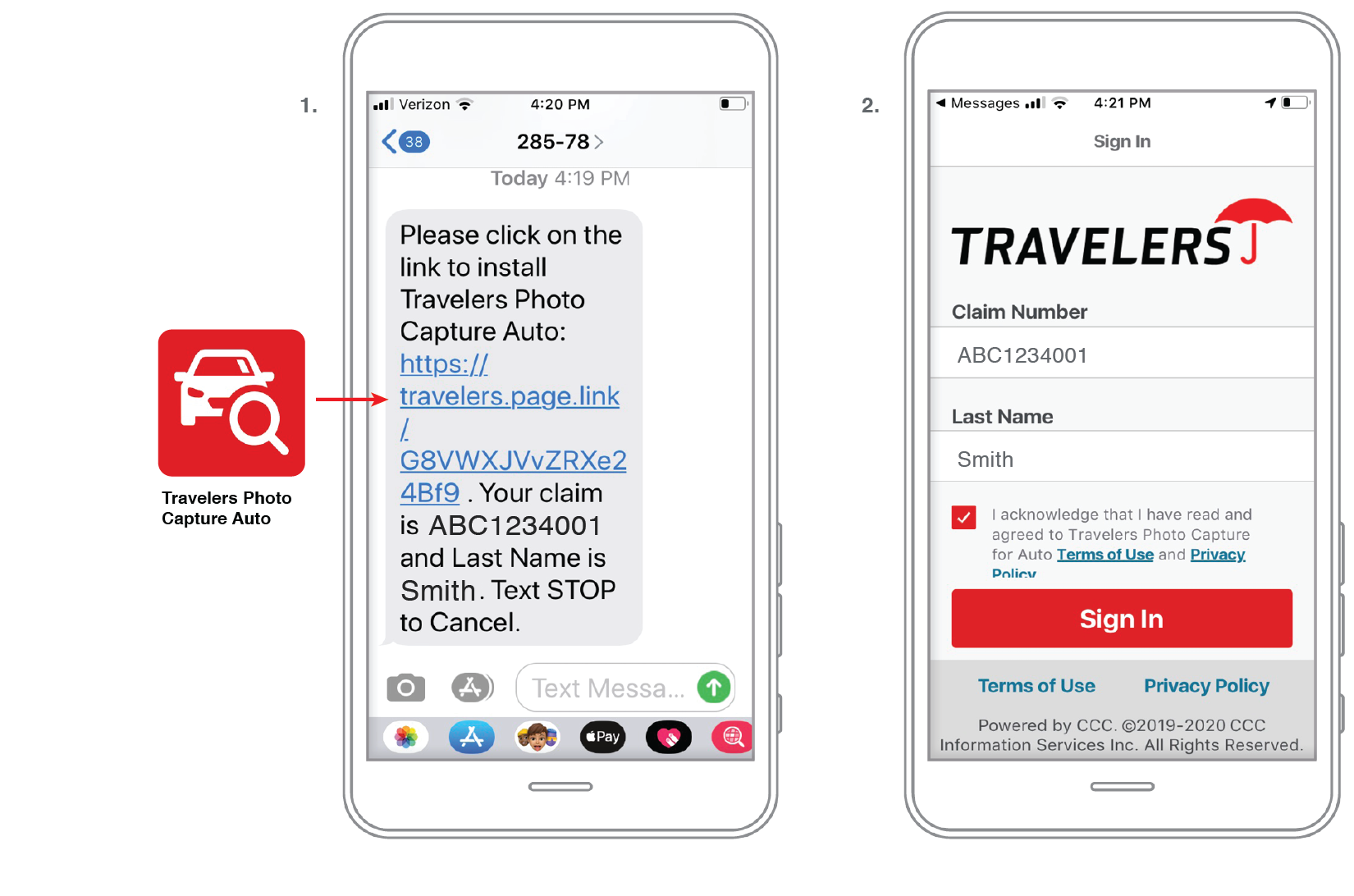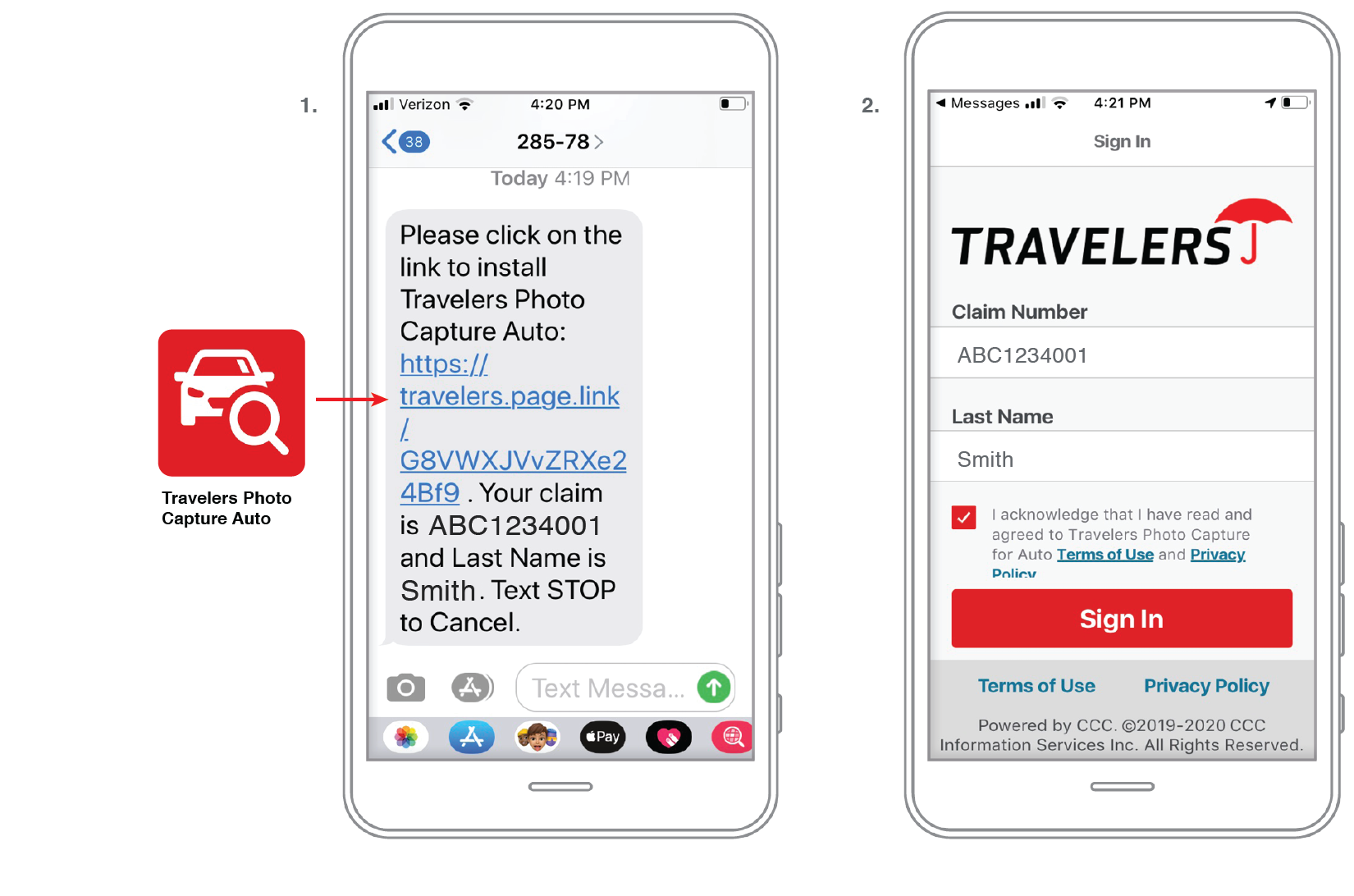 Once you've installed the application on your smartphone you may need to enter your 10-character claim number and the last name associated with the claim. You can find both in the text or email sent by your Claim professional.
The application will prompt you to allow push notifications. For the best experience we encourage you to enable them.
The application will also prompt you to provide access to your phone's location and camera. You can remove these permissions later, but the application will not work without this access.
2. Collecting Information
After you log in, you'll be guided to use your phone's camera to take photos of:
Your vehicle's complete 17-character VIN.
Your vehicle's odometer.
The four corners of your vehicle.
Your vehicle's damage (suggested camera angles: center, left, right).
You can also take an optional 30-second video of your vehicle's damage, which you can talk through (you'll need to give the application access to your device's microphone).
Once you've captured the required photos, you'll be able to upload images from your camera roll in the app. These can include images of other vehicles involved, the accident scene, police reports, insurance cards and other documents or information that may help with your claim. You can also add written comments to the photos you've taken.
Please note, it's important that you submit your claim photos through the application. Do not submit photos through MyTravelers® or Travelers.com. 
3. After Submitting Your Information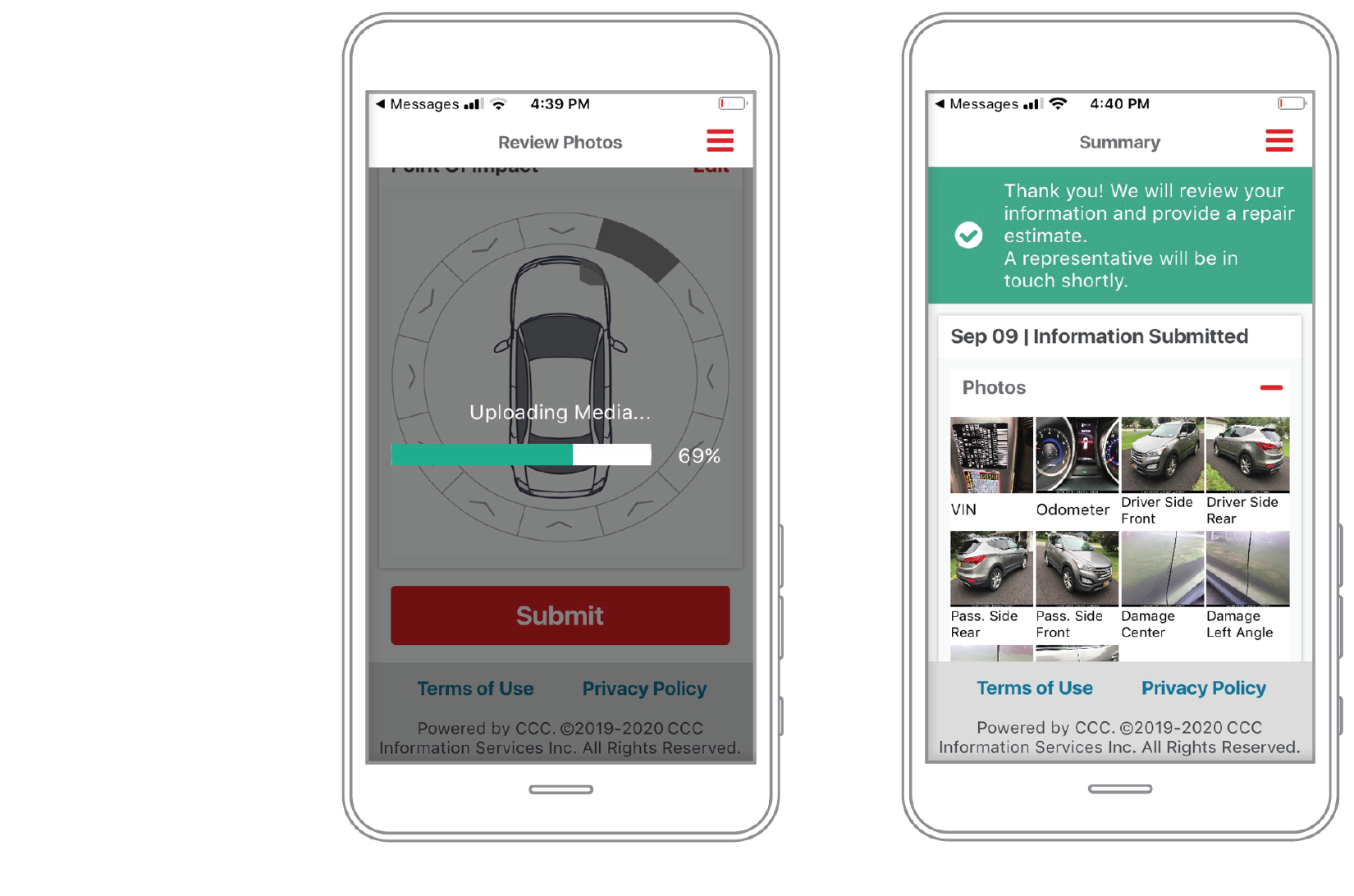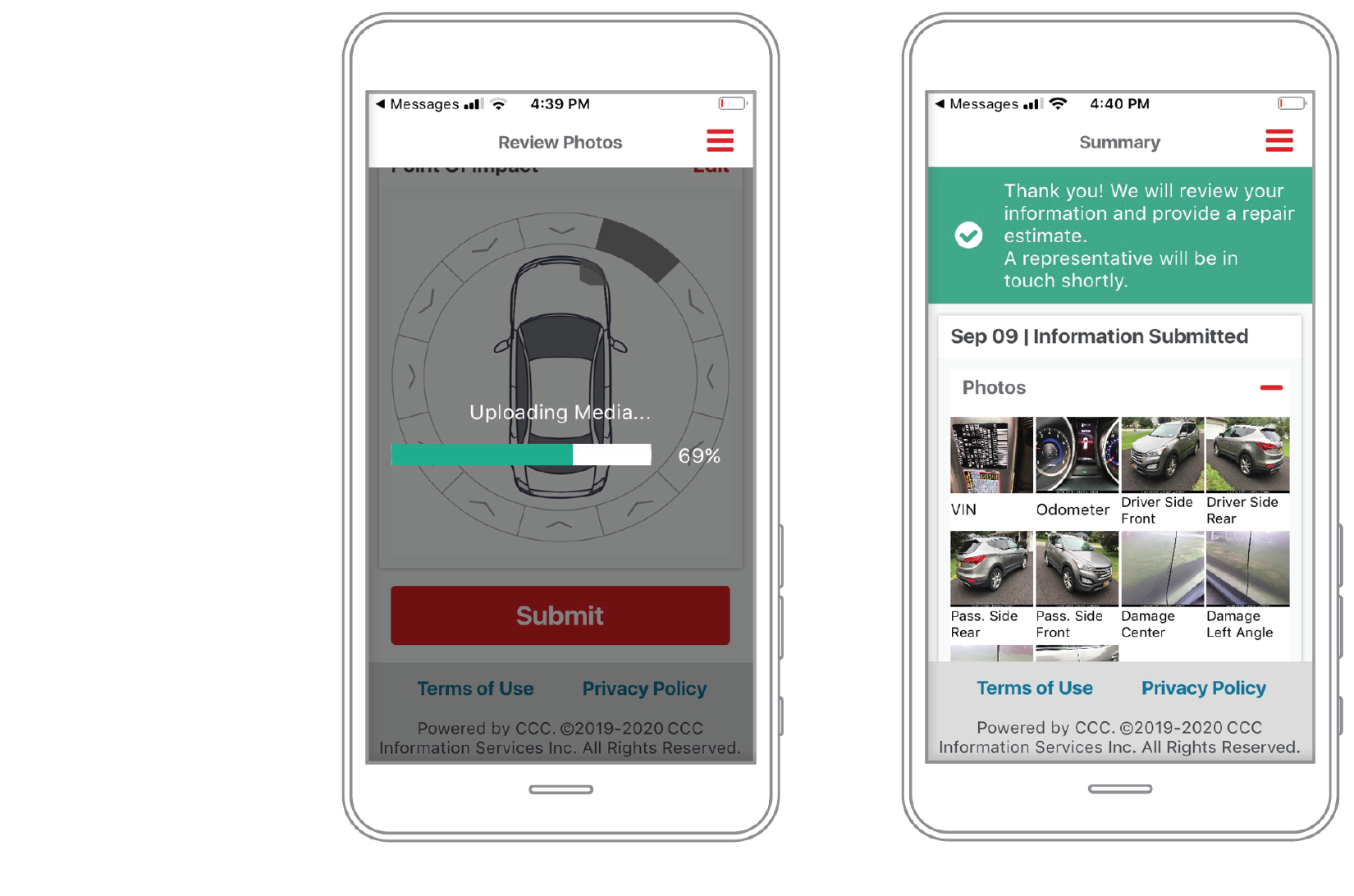 Once you've successfully submitted the required information, you'll receive a confirmation in the application.
From there, we'll review your information and complete an estimate. Your Claim professional will contact you to discuss the next steps, which may include repair and payment options.
Help and Tips
You'll need to provide access to your phone's location, microphone and camera. Please note, the app will not work if you do not provide these permissions.
The VIN plate is commonly located on the inside edge of the driver door or driver door jamb. You can capture the complete 17-character VIN by scanning the barcode or QR code found on the VIN plate using the application.
If you are unable to scan the VIN, you'll need to type the 17-digit number in manually. A valid VIN is required for your claim.
If additional damage is found, your repair shop should notify Travelers. We'll work directly with the shop to gather the necessary information and complete a supplement.  
Additional payments, if necessary, will be issued by a Claim professional.
Related Articles