PATH to Reopen Your Business [Webinar]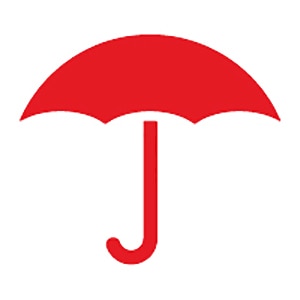 [Renee] Welcome to today's webinar, PATH to Reopening Your Business.
Before we begin, I'd like to say just a few words about our disclaimer.  We are going to be discussing some best practices relating to your risk management processes during today's session but we can't possibly cover every scenario you may encounter.  Since every company and scenario is different, it is going to be up to you to take this information and use it in a way that best fits your company's individual situation.
And, for any legal decisions that may relate to the use of the information discussed during this presentation, always follow the advice of your own legal counsel. 
My name is Renee Lawson and I will be your moderator today.  We have two panelists here to talk about how employers can cautiously and responsibly open for business while taking measures to help stop or limit the spread of COVID-19 in the workplace.  Joe David is a Senior Industrial Hygienist here at Travelers and Chris Hayes is a 2VP with responsibilities for Worker's Compensation and Transportation.
2020 has been a challenging year.  COVID-19 has brought about an ever-evolving world with information and guidance is coming from all sides.  Now that we find ourselves moving into whatever our "new normal" will be, the ongoing safety of employees is paramount in ways we never considered before.  Whether your business remained open, or you are planning to re-open, or you are somewhere in the middle…chances are you have some questions.  You want to do it the right way.  So, preparation and planning are key to making sure you provide the best outcome for your staff.  Our goal is to provide you with a better understanding of how COVID-19 affects and impacts your workplace and discuss how to apply basic risk management principles to this new risk.  We will be using our PATH approach to help you step through this issue and apply these elements to your own business.
Joe, to get this conversation started, can you talk a little bit about the difference between a public health issue and an occupational illness and where COVID-19 fits into that?
[Joe] To begin this discussion, lets level set with some COVID-19 basics. We should remember that COVID-19 is a public health issue.  Every one of us has an inherent risk of exposure and subsequent/infection in routine everyday life.  COVID-19 is not a classic occupational disease risk such as exposures generated from work tasks like metal fumes from welding.  COVID-19 is a public health risk which is a new potential risk factor/exposure in occupational settings.  COVID-19 can affect all workers and will impact every business organization in some manner.  The risk of exposure created by this "new normal" should be addressed in your organization's risk management process with the ultimate goal being to interrupt/minimize the transmission potential in the work place.
[Renee] You said, "interrupt or eliminate transmission".  How does that work?
[Joe] COVID-19 is the illness caused by the SARS-CoV-2 virus which is a respiratory virus.  The virus is transmitted between people through droplets that occur when infected people sneeze or cough. These large droplets of virus-laden mucous are considered to be the primary mode of transmission  According to the CDC, person-to-person transmission occurs during close contact with a person that has COVID-19, primarily from these respiratory droplets which become aerosolized and can then be deposited in the mouth, nose, or eyes of nearby people or be inhaled into the lungs.  The six-foot distancing rule, which is meant to eliminate "close contact" is based upon the science of airborne droplets.  Experts believe that gravity causes those large droplets which are bigger than 5 microns, in size and are invisible to the naked eye, to fall to the ground within a distance of 6 feet from the infected person.
[Renee] Is the virus just airborne or are there other ways to get the virus?
[Joe] No, because those airborne droplets must go somewhere.  After sneezing or coughing, virus-laden airborne droplets will be deposited on surfaces where the virus may remain viable for hours to days on a variety of surfaces, according to current evidence.  So, people can also become infected with SARS-CoV-2 by touching contaminated surfaces or objects and then touching their mouths, noses, or eyes.  Consideration for regular and routine cleaning and disinfecting of frequently touched surfaces and for the use of face coverings if spacing cannot be maintained, are key elements to interrupt the transmission pathway.  Disinfecting cleans a potentially contaminated surface whereas face coverings, if worn properly, contain droplets produced from sneezes or coughs and prevent them from becoming airborne.
[Renee] Chris, as a risk manager, is this a workplace issue or a public health issue?
[Chris] We should remember that COVID-19 is a public health issue.  All of us have an inherent risk of exposure and subsequent /infection in normal everyday life.  COVID-19 is not a classic occupational disease risk, it is a public health risk that is a new potential risk factor/exposure in an occupational setting.  COVID-19 can affect all workers and will impact every business organization in some manner.  The risk/exposure created by this "new normal" should be addressed in your organization's risk management process with the ultimate goal to interrupt/eliminate transmission in the work place.
[Renee] As safety and health professionals, Travelers has been dealing with risk management for more than a century.  Chris, can you talk a little bit about this?
[Chris] Thanks Renee.  Organizations are always addressing challenges in employee safety through solid risk management practices, and COVID-19 is just the next challenge we face.  You already have a risk management processes.  This is just another piece. 
Foundation for a solid RM process is to:
Identify and understand your risk,
Implement controls,
Train and educate your employees,
Monitor the effectiveness and adjust as needed.
[Renee] Is there any one plan that someone should be following? 
[Chris] I'm sure organizations are looking for one clear set of detailed instructions for operating safely in this new environment.  The truth is that there is no one set of rules that will work for everyone.  Workplaces are just too diverse for a one-size-fits-all approach.  As an example, every construction company doesn't have the same fall protection plan, not every manufacturer has the same lockout / tagout program- everything needs to be tailored to an organization's unique circumstance.
For good reason much of our time and our attention in 2020 has been spent absorbing information on COVID-19, and it's tough to get past all the noise and focus to the critical issues that impact a business and the health of employees. 
Our PATH program is just that- a way to cut through the noise and focus on reducing the risk of transmission in the workplace.  PATH – Plan, Act, Train, health – are the core principles everyone should consider in order to operate safely in today's environment.  We will walk through these throughout our presentation today. -
[Renee] Excellent.  Where does a company start?  What is the first step?
[Chris] The first step is Plan, which we'll be coming back to a few times over the course of this discussion.  For now, we are going to talking about taking a good look at your organization, understanding the different roles employees fill, and how exposures may change from job to job. 
[Renee] Joe, to do that, can you talk about a job that might have very different risk levels, depending on what industry they are in?
[Joe] As Chris indicated, the primary consideration is the level of inherent risk within an organization's work environment.  This can be better defined by referring to the OSHA risk pyramid which divides job tasks into four risk exposure levels: very high, high, medium, and lower risk,  With the very high risk level being our frontline healthcare professionals and similar occupations.  In general, most US workers will fall into the medium to lower risk categories with proper planning and action.  The basis of the risk pyramid is considering a business' need for contact within 6 feet of people known to be, or suspected of being, infected with SARS-CoV-2.  The question becomes, Can the six foot physical distancing rule be maintained and if not, which work environments inherently pose a higher risk of work place transmission?
Other factors which may not be directly associated with the workplace should also be acknowledged. These include the prevailing conditions in communities where employees live and work, employee activities outside of work (including travel to COVID-19-affected areas), and individual health conditions. These factors may also affect employees' risk of getting COVID-19 and/or developing complications from the illness.
To better understand this concept, I will share some examples:
Let's compare two different scenarios a receptionist in a business office versus a receptionist in a medical clinic. The general job duties may have some similar parallels but there are very different risk levels.  Within a medical clinic, infected or potentially infected visitors/patients can be expected whereas in a business office, policies and protocols can be implemented to control access and minimize the number of people on site.  Within the medical office, the risk would be considered high whereas depending upon occupancy loading, the business office environment may be classified from low to medium depending upon the ability to maintain physical distancing.
In a manufacturing setting, let's consider a facility with employees working in close proximity to each other such as in a meat processing facility at a breakdown table versus a job shop where small quantities of customized products are manufactured.  In the meat processing plant, employees must work close together to efficiently process the meat.  In this case, it is difficult to maintain proper physical distancing so additional controls may be needed to reduce the level of risk.  In a job shop, the work tasks can be organized to allow for proper physical distancing.  (This is an example of a fixed versus a fluid work environment.)
[Renee] Okay, but what about something as simple as whether you work inside or outside?
[Joe] Indoor and outdoor worker environments are common in construction. With an outdoor environment there may be more space to allow for proper distancing whereas, an indoor project could be limited to a confined area.  But outdoor work does not preclude you from evaluating the work tasks since there may multiple person tasks that don't allow for physical distancing.  Some examples include two person lifts or handling a concrete pumper hose.
[Renee] Once a company has evaluated their risk level, what is the next step on the PATH? 
[Chris] The second step is Act, putting into place appropriate controls to reduce the risk of transmission in the workplace. We see here something that will look familiar to anyone working is safety and risk management, the hierarchy of controls.  It's another concept that you are already applying in your organization, COVID-19 is another place to make it work.
We'll move through the hierarchy and give examples of they can be applied to a number of organization to reduce the risk of COVID-19 transmission. The key element is to think about this as a process to avoid escalation of disease transmission.  Your goal should be to reduce opportunities for the disease to move through the workplace. 
The control at the top of the hierarchy may have more challenges in implementation in terms of costs or changes in operation.  However, they are also less intensive in terms of administration and risk of human error. 
One type of controls isn't necessarily better than another.  The control at the top of the hierarchy can significantly reduce risk but may have more challenges in implementation in terms of costs or changes in operation.  Other controls like administration and personal protective equipment may be less costly and require less retooling of operations but they are also more intensive in terms of management and have a risk of human error; they require significant employee engagement to be effective.  Also keep in mind that establishing one type of control doesn't mean that you can't supplement it with another type of control.  Just because you get your brakes checked doesn't mean you stop wearing your seatbelt.  You may find that you'll want to start with administrative controls and personal protective equipment and as resources allow implement engineering controls- we'll come to that later as we discuss the example of the two-person lift.
[Renee] Can you two talk us through this hierarchy of controls and give us some ideas for what a company can do at each level?
[Joe] Elimination when referring to classic workplace exposures involves removing the exposure from the work environment.  Without an exposure minimum management oversight is needed.  We cannot eliminate SAR-CoV-2, so in a COVID-19 world, elimination refers to eliminating tasks or functions that require large gatherings or close contact between employees.  Since people are the source of transmission, we can eliminate some transmission sources by determining who is essential and business critical to being at the work site.  Those who are not essential can work from home and may come back on site in Phase 2. 
Examples might include:
Eliminating work place access to non-critical contractors and visitors
Eliminating reception seating areas to prevent group gatherings
Eliminating shared services such as community coffee bars.
Eliminating tasks requiring large amounts of people to be in one area.
Eliminating unnecessary travel
Substitution. In the control hierarchy, substitution refers to exchanging the use of a highly toxic material, such as chlorinated hydrocarbons which may be considered to be carcinogens for less toxic solvents.  In a COVID-19 world, substitution can refer to exchanging activities and operations that require many people in small areas for more appropriate activities that are more conducive to physical distancing.  Chris do you have some insight to share? 
[Chris] Some examples include:
Virtual conference/training
Curbside delivery
Substitute Meeting Rooms to accommodate social distancing (large space vs small)
Conducting business virtually with non-critical third-party visitors such as salesmen and vendors
Electronic signature (transition into engineering)
[Joe]  Engineering controls in the "new normal" are used to interrupt the pathway of transmission.  These controls can deflect airborne aerosols from entering an employees breathing zone or eliminate physical contact with potentially contaminated surfaces.  Some examples include:
Barriers to deflect airborne aerosols such as plexiglass barriers for bank tellers, cashiers, and receptionists
Reconfiguring workstations and reducing the number of chairs available to achieve a six foot separation distance
No-touch motion sensor activated options such as trash receptacles, time clocks, faucets, soap dispensers, and entry doors
Establish flow patterns using floor arrows in hallways, stairwells, or production floors and/or barriers and distance markings to help maintain six-foot of separation.
Engineering and administrative controls tend to blend together. Administrative controls require a higher degree of active employee and management participation and buy-in to be successful.  Chris can you comment on various administrative controls that can be considered?
[Chris] Administrative. Typically, policies/procedures and the training for those policies/procedures.  These controls require more employee participation.  Examples include:
Modified work shift (staggered times – also helps with vehicular traffic in lots)
Reducing high-congregation areas
Training/engagement
COVID-19 recovery and communications protocols and plans
Hand hygiene practices
Cleaning and disinfecting
Reducing occupancy (common area; elevators; breakrooms; shuttles/vans)
Assign employees to designated areas (use color-code visual aids)
[Joe] As a last resort, PPE should be used.  PPE typically refers to equipment, such as a filtering facepiece respirator that protects a worker from inhalation hazards such as metal fumes from welding tasks.  In COVID-19 world, face coverings are considered PPE that protects others from exposure.  The purpose of face coverings is to interrupt the flow of aerosols emitted by the wearer when coughing or sneezing so that the airborne spread is limited and surface contamination is reduced.
[Renee] Our theme has been physical distancing is the goal.  If that isn't possible, should the default be to use PPE?
[Joe] No, PPE always the last resort.  You should first consider properly designed barrier guards that extend to appropriate height or other engineering controls as presented earlier.
Work task redesign to accommodate proper physical distancing is another preferred option
At this time, you can revisit JSAs since there is new exposure in the equation which was not previously considered
Per the control hierarchy, the last resort is PPE
[Renee] What about for common work tasks that require two employees to be in close proximity….such as a two-person lift?  What can companies to do protect their employees while still dealing with the six-foot separation distance?
[Chris] The short-term solution is to use face coverings and gloves and enforce frequent hand hygiene; but know that face coverings are not fully considered a substitute for social distancing. 
The longer-term solution is to review the work task to eliminate the need for a two-person lift by using mechanical lift aides or redesigning the process.
Redesigning the process can also help mitigate potential manual material handling-related injuries, which are commonly associated with this task.
[Renee] I'm going to be honest, even I am a little confused about masks these days.  There are N95 respirators and cloth masks and surgical masks and even bandanas being used.  Joe, can you clear some of that up?
[Joe] To begin with, face coverings are not a substitute for physical distancing.  Face coverings is a broad term and can include cloth coverings, surgical masks, face shields, and for health care settings N95 respirators.  CDC recommends that everyone should wear a cloth face covering when they are in public.  The face covering is meant to protect other people in case the wearer is infected.  There is evidence of people being infected with Sars Co V2 and not exhibiting symptom so the face covering is a means that can help prevent transmission since proper use interrupts the pathway of droplet transmission (contains)
Cloth face coverings should be worn in public settings, where social distancing measures are difficult to maintain. They should fit snugly but comfortably over the nose and mouth, and against the side of the face and should not be restrictive or cause difficulty breathing.
Only respirators are approved to provide protection of the wearer from other people or other inhalation hazards around them.  The CDC does not recommend respirators for non-healthcare workers.  And remember to qualify as a respirator it must have approval from NIOSH, N95, P-100, etc.  Respirator use for reducing exposures to other workplace hazards such as metal fumes from welding must be NIOSH approved.
[Renee] What about gloves?
[Joe] The use of gloves is not a substitute for thorough and frequent hand washing.  There are a variety of reasons.  Infectious materials can contaminate the gloves and can be transferred if you touch your face with a dirty glove.  Also, gloves can reduce the number of germs that get on your hands, they are not 100% foolproof and some breakthrough can occur.  Also, hands can become contaminated when removing and disposing of the gloves.  In fact, all healthcare professionals thoroughly wash their hands after removing gloves.
[Renee] Thank you! Before we move to the next step on our PATH, I'd just like to reiterate something about the hierarchy of controls and how those at the top are predominantly employer-driven.  But the ones at the bottom….they require the employee to DO something or WEAR something.  This is where you will need your staff to buy in to these policies on more than a "it's the rule" level. 
[Chris] Exactly.  As you start putting these controls in place, think about how you will engage with your employees.  You want early adoption, strong adherence, and you want employees who are confident that you are concerned with their safety and doing what you can to manage the risk.
[Renee] As we move down the PATH, our next step is Training.  Training and education can be particularly challenging in this environment.  People are anxious and will be looking to their leadership for guidance.  In the past, you may have had full company meetings with everyone in one place to hear your message.  Now you will need to consider other methods…new avenues.  Chris….how can a company make this work?   
[Chris] One of the concepts that we talk about often is employee engagement.  The more your employees believe in and buy into what you are doing the more likely you are to succeed. 
Almost every organization is going to have changes to process and protocols that will require communication and training.  If you've been shut down by health concerns and are planning on bringing your employees back, the first day back is not the first time that they should be hearing about your COVID-19 plans.  Have a plan to communicate with employees before they come back.  Solicit feedback from employees as well- some of the best ideas in workplace safety come from the people working in the shop, on the line, on the warehouse floor.  Ideas that looked great on paper might not work out so well in practice.  Remember that's not a reason to give up on that safety practice, just a time to rethink and retool.
As Joe talked about earlier, there are some controls that can be implemented through engineering, but others will take daily commitment from employees.  This is why you also need leaders to get involved and model the way.  If there are new requirements for protection or safe work practices, leaders have to be seen as embracing these changes. 
[Renee]  We have been talking about re-opening in terms of interrupting or eliminating the transmission of the virus.  With respect to that, let's move into our fourth step – health.  What should a company consider from a health perspective?
[Joe] Most important is Cleaning and Disinfection
To help reduce transmission pathway, regular and frequent cleaning and disinfection based on CDC guidelines is key. 
Cleaning, recommended by the CDC as a first step, uses soap and water to physically remove dirt from surfaces. While cleaning may not kill germs, it lowers the risk of spreading infection and primes surfaces and objects for disinfection.
Disinfecting refers to the cleaning of shared "high-touch" areas on a scheduled basis using an N-listed EPA disinfectant in accordance with manufacturer instruction. Shared high-touch points include light switches, door handles, elevator buttons, shared workspaces, shared tools, and shared equipment. 
Cleaning and disinfection should be concentrated in to high tough surfaces and common areas.  These areas include entryways, lobbies, hallways, breakrooms, and restrooms.  The CDC offers detailed steps for properly cleaning and disinfecting facilities.  On construction sites, consider job trailers or other temporary spaces that need cleaning and disinfection daily and make provisions for portable wash stations and other disinfecting supplies.
Note that the frequency of cleaning/disinfection should be increased proportionately with the number of persons in the space and the frequency of contact with surfaces.
Empower and equip employees to clean and disinfect their workspaces and tools to aid in your efforts. For example, shared pallet jacks, forklifts, copiers, printers. Consider removing unnecessary items from spaces, so they do not need to be cleaned / disinfected. For example, coffee makers that are not being used or were shared.
Other items to consider:
Wear PPE may be needed based on the setting and product you are using.
Ensure workers are trained on the hazards of the cleaning chemicals used in the workplace in accordance with OSHA's Hazard Communication standard.
Follow the manufacturer's instructions for all cleaning and disinfection products for concentration, application method, and contact time.
[Renee]  I'm hearing a lot about health questionnaires and things like that.  Joe, can you tell me more?  Can you explain how this works, give everyone some examples….what should employers consider?
[Joe] Before implementing specific procedures for medical screening check on applicable federal/state and local guidelines in addition to consulting with your medical providers and legal counsel.
Screening employees is an optional strategy .Some practices for screening employees or visitors and vendors may include:
Questionnaires for employees to self-report on temperatures. Employees can be asked to take their own temperature either before coming to the workplace or upon arrival at the workplace ,
Self-reporting of symptoms such as cough, shortness of breath and others as defined by CDC,
Self-reporting of contact with COVID-positive individuals, and on international or domestic travel to areas with community spread.
However, the most protective methods incorporate social distancing, or physical barriers to eliminate or minimize exposures.
[Chris] Personal responsibility, higher level – consistent framework for all employees to gauge their own readiness. Daily self-assessment
[Renee] We've talked about a lot of ideas and controls.  What would this look like in …say…a manufacturing environment?
[Joe] Planning is critical to achieve the end goal of interrupting the transmission pathway for Sars CoV2.  When social and physical distancing are not feasible follow the hierarchy of controls.  Training, and health aspects of the PATH will be similar. 
Business/Occupancy

Action

Training

Health

Manufacturing – Office

 

Reduce occupancy – WFH

Alternate seating to maintain separation

Develop flow patterns

Eliminate shared service

Pre-entry continuing and signage

As discussed, increased frequency of cleaning and disinfection and provisions to maintain hand hygiene

 

Consider Medical Screening

Manufacturing Production Floor

Reduce occupancy – staggered shifts

Barriers to separate EEs

Review work tasks requiring close interaction

Manufacturing – Warehouse

Reduce occupancy

Reduce shared equipment

Flow patterns

Maintain a location for outside drivers or use barriers

Call Center

Reduce occupancy – WFH or staggered shifts

May need barriers due to density

Alternate seating to maintain separation

Develop flow patterns

Eliminate shared service

Construction

Reduce onsite  crew sizes through scheduling– staggered shifts, etc.

Review work tasks requiring close interaction and may need to default to PPE

Will need to consider impact on others

[Renee]  Before we wrap this up, I wanted to say that …moving forward, planning and communication will be essential.  In times of crisis, there are two directions human nature can take you: fear and helplessness – or self-actualization and engagement.  On the latter, if leaders have a clear path forward, people are amazingly resilient.
On behalf of all of us at Travelers, thank you for your time and attention to this very important and challenging issue.  If you would like more information, please go to our website at Travelers.com, contact your agent or broker, or if you are a Travelers client, your risk control consultant.