Life Sciences Is Rapidly Changing - Is Your Insurance Program Keeping Up?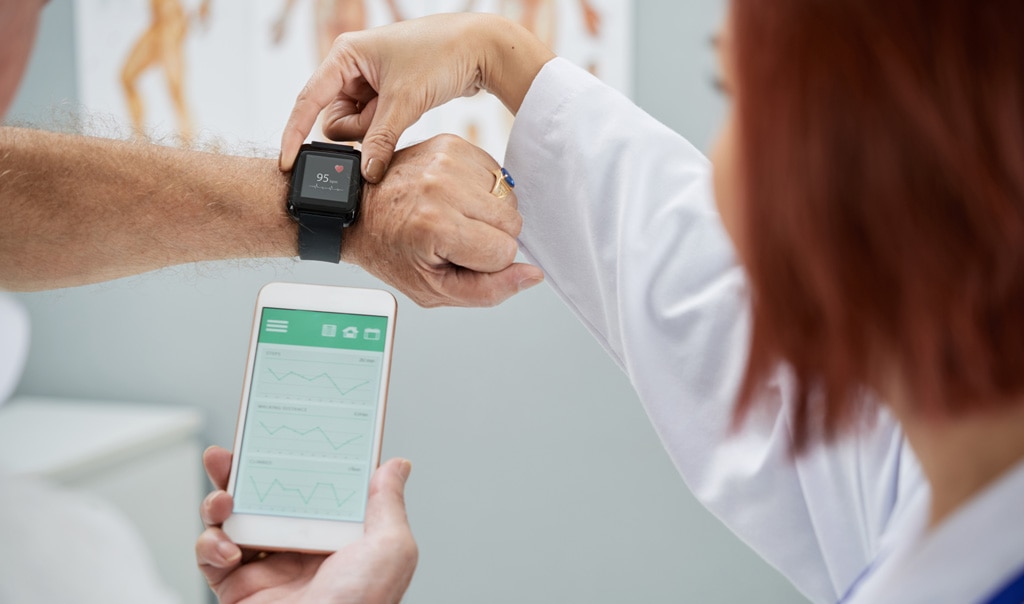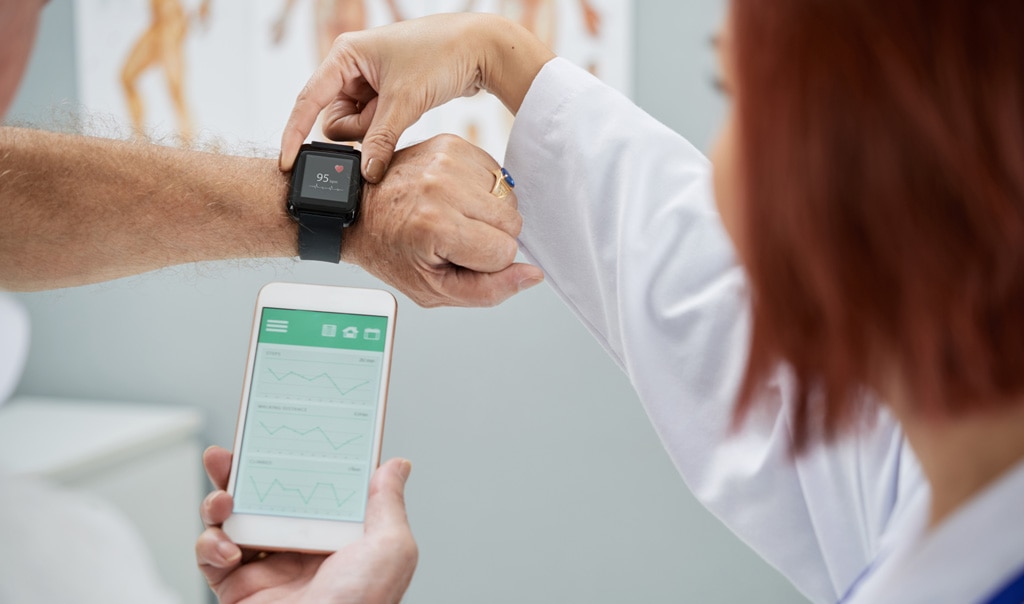 Artificial intelligence (AI) in pharma, personalized medicine and connected devices are all part of the digital transformation fueling growth in the life sciences industry, which includes medical technology, pharmaceutical and digital health. The value of the Internet of Medical Things (IoMT) market is expected to rise to $158 billion in 2022.1 Boundaries between traditional disciplines are blurring as science, medicine and technology converge.
From wearables to implantables and from devices to apps, the demand for a patient-centered approach to medicine is leading to a networked ecosystem. Emerging startups are driving the development of next-generation therapies. Established tech giants are expanding into the digital healthcare space, leveraging Big Data and AI to inform healthcare analytics. It's a time of rapidly evolving markets and business models that also brings new risks.
"Life sciences companies are doing some truly amazing work that has the potential to tame disease and improve well-being," said Patty Nichols, Life Sciences Practice Lead at Travelers. "Given the pace of change in this industry, gaps can emerge in their insurance coverage that could put their business in danger. They need coverage that helps address risks that they might not even anticipate."
A Growing, Networked Ecosystem Brings New Risks
Nichols, who has worked with medical technology companies on their insurance coverage needs for more than 30 years, describes a more complex environment, third-party vendors and platforms that are difficult to monitor, and potential partners that may be less familiar with patient privacy considerations. "The industry has changed, and companies need to make sure that their coverage reflects that evolution," Nichols said.
This growing, networked ecosystem in which products, devices and drugs are developed and brought to market can allow for exciting new advances, but also for risks that are still emerging. "It's not cut-and-dry anymore," Nichols said. For example, consider all of the risks involved in creating a wearable sensor that gives a physician the ability to view vital patient data over time. "Think about how complicated that could be," Nichols said. "From issues related to security of personal patient data to sensor malfunction, the number of points of potential risks in the ecosystem are only increasing."
Here are five coverage questions for life sciences companies to consider:
1. Is Your Liability Coverage Designed for Your Industry?
Life sciences companies, which can include medical technology, pharmaceutical and digital health, face new, interconnected risks as technology evolves, including potential lawsuits for failing to protect personal identity information (PII) or protected health information (PHI) of others. Combining three important liability insurance coverages in a single policy can help ensure more cohesive coverage.
"I think until people are involved in a lawsuit, they may not fully understand the demands it can put on a company," Nichols said. "Life sciences companies are at risk of being sued, regardless of whether their product, drug or device worked as expected or not." Having to respond to a products liability claim or lawsuit can be time consuming and may involve a significant amount of resources. How a life sciences company prepares for and responds to a products liability claim can have a significant impact on the outcome of the case.
Travelers combines Products/Completed Operations Liability Coverage, Errors & Omissions Liability Coverage and Information Security Liability Coverage into a single MedFirst® coverage form for life sciences companies. "One coverage dovetails with the other," said Nichols, who added that it's also important to work with an insurance carrier who understands the life sciences industry. "I think that's an important distinction. The coverages are meant to work together." Having this combination of coverages in a single policy is a smart and manageable way to help prevent coverage gaps in a rapidly evolving industry, Nichols added.
2. Is Your Company Protected from the Risks Involved in Clinical Trials?
It can take years from concept to final FDA approval for a new drug or product to be approved, and testing can involve a large population of human subjects participating in trials. "This creates a unique exposure to risk for pharmaceutical and medical technology companies," Nichols said. "Think of how many things can go wrong if there are issues with how a trial was performed."
Clinical trials can include patient data collection and storage, which can present privacy concerns. This might be new territory for tech companies and others entering the healthcare space. As with any data breach, there are costs associated with notifying participants and remediating the negative publicity. There's also the potential for bodily injury and other adverse effects of the trials, which may arise well into the future.
Along each phase of approvals, companies face potential risks, even if they hire a contract research organization (CRO) to manage trials. Companies still need to prove they performed their due diligence in hiring the CRO. They may still face claims if, for example, there is a problem with how a clinical trial was conducted.
Travelers offers Clinical Trial Medical Expenses Coverage as a MedFirst coverage enhancement. It provides payment for "medical expenses" for "bodily injury" included in the "products-completed operations hazard" regardless of fault.
3. Is Your E&O Coverage as Dynamic as Your Business?
Life sciences companies are continuously innovating, creating new and improving existing products and devices. Continuous innovation can be a competitive advantage and a way to get an improvement to market faster. But it can also present a risk if your errors & omissions coverage is not keeping pace with your business.
Enterprise-wide coverage, like Travelers CyberFirst® Technology Errors and Omissions Liability Coverage, can help. The coverage's broad definitions of your product and your work include products or work that may change in the middle of your policy, not just ones that were in place at the time of renewal. "That coverage could be critical for companies that frequently release new and improved products," Nichols said.
4. Are You Protecting Employees from Workers Comp Risks?
New technology can bring new workers compensation exposures for life sciences companies. As new risks emerge, companies need to continue to train employees in proper safety procedures, both during onboarding and over the course of their employment, as well as when new technology is introduced.
"These companies are trying to create the next-generation of healthcare products, drugs and devices that can save lives," Nichols said. Travelers has an Industrial Hygiene Lab with comprehensive analytical service as well as specialized industrial hygiene, consulting and training services that can help companies assess employee occupational health exposures. "We're trying to help them protect their employees, so they can continue this important work safely."
5. Are You Protecting Against Risks on the Road?
Not all risks are directly related to the products that life sciences companies are developing, but they still have the potential to have serious consequences, Nichols said. A motor vehicle accident can have a significant, even catastrophic effect on a company, particularly a growing startup. "Between the impact of auto liability and workers compensation, the costs really could destroy your company," Nichols explained.
Life sciences companies may have salespeople and other employees driving company-owned vehicles, or perhaps even personally-owned vehicles for work purposes. Are you performing motor vehicle records checks to evaluate the safety records of drivers? What about distracted driving? According to the 2019 Travelers Distracted Driving Risk Index, only 18% of distracted driving policies require employees to use the Do Not Disturb function on their phones when driving. Enforcing a safety culture that allows employees to keep their attention on driving can help promote safety.
Working with Travelers
Travelers has been writing medical technology accounts for more than 35 years, including pharmaceutical companies, medical device manufacturers and digital health companies. With global capabilities, Travelers has all lines of coverage available to life sciences companies, including those in the areas of medical technology, pharmaceutical and digital health.
Working with a single insurance company is an advantage for life science customers. Administratively, when paying the bills and when it's time to renew policies, it certainly makes life easier to work with a single carrier. At the most critical time — such as when a covered accident happens — multiple coverages may be involved. It helps to have a coordinated response from a single trusted source like Travelers.
"We take a holistic approach to working with life sciences companies, and their agents and brokers, offering the right combination of coverages to help minimize potential exposure gaps," Nichols explained. "We want them to be able to keep doing the important work that they're doing and not be sidelined due to an unanticipated gap in their insurance."
For example, Travelers workers compensation customers receive access to a broad range of Risk Control services, including our Industrial Hygiene (IH) lab and specialists to help businesses test and manage healthier work environments and an online Risk Control portal which includes an extensive selection of content designed to help companies learn how to better manage risks. To help protect against data breaches and other cyber exposures, Travelers offers customers the e-Risk hub and pre- and post-breach training and services.
"Our people are always looking at risk trends and how they could affect our customers," said Mike Thoma, Global Technology Chief Underwriting Officer at Travelers. "We want to help our customers be better prepared and to help them prevent claims in the first place. But if a customer does experience a claim, our dedicated claim handlers, including lawyers experienced in life sciences, can help customers respond to and resolve issues faster because they understand their business." Global capabilities help protect businesses navigating international laws and regulations, which is increasingly important in a dynamic, networked industry.
Learn more about how to protect your life sciences company or talk to an agent today.
More Prepare & Prevent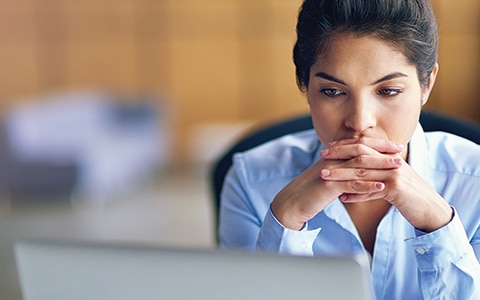 Considering implementing smart city technology? Know the risks and how to help protect your public entity.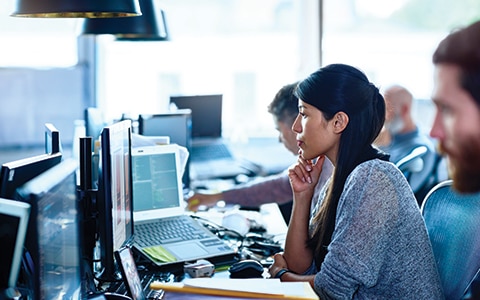 Does your tech company have workers comp coverage designed for the unique needs of tech companies? It can be a competitive advantage. Learn how.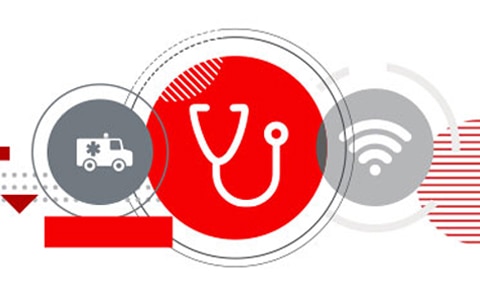 The Internet of Things (IoT) is rapidly changing medical and healthcare technology. Here's a look at some opportunities and risks.