2014 Business Risk Index - Risk Prevention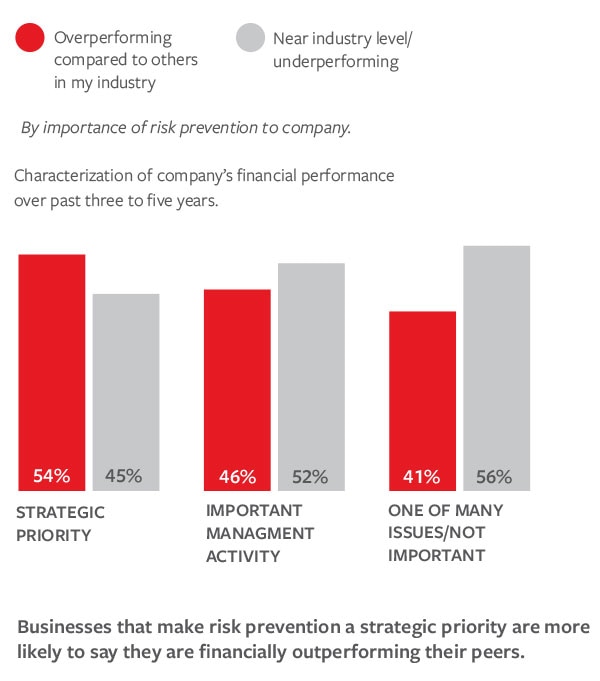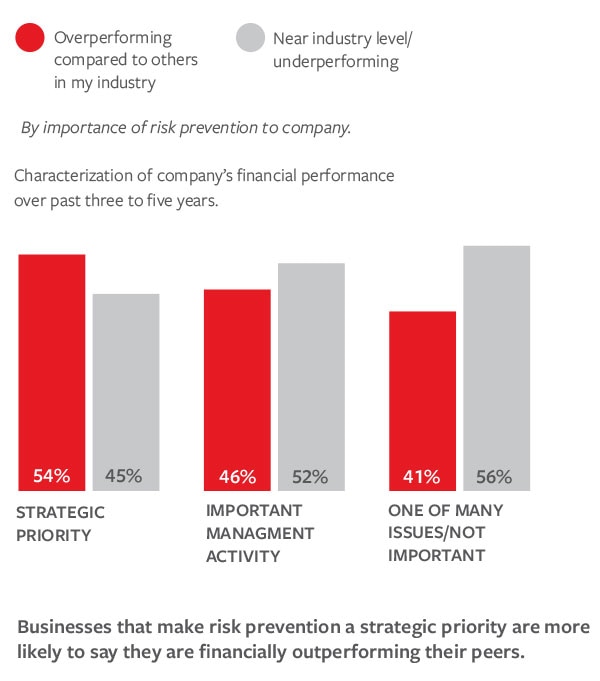 When it comes to risk prevention, sometimes the best offense is a good defense. By anticipating and preparing for risk, you may help minimize the impact of disruptions on your business' operations and your bottom line. 
The majority of business executives who say their company makes managing risk a strategic priority also say they are outperforming other businesses in their industry financially—suggesting that closing the distance between risk perception and risk prevention may help create a business advantage. 
While correlation does not prove causation, the evidence shows a relationship between companies that report a focus on risk prevention, and those that self-report higher performance over the competition.
Join the Conversation.
#HARNESSRISK
Learn More from the 2014 Travelers Business Risk Index
Top 7 Perceived Risks >
Risk Factors >
Risk Planning >
Manufacturing >
Technology >
Work Safety >