Infrastructure Supply Chain Risks to Equipment and Machinery Breakdowns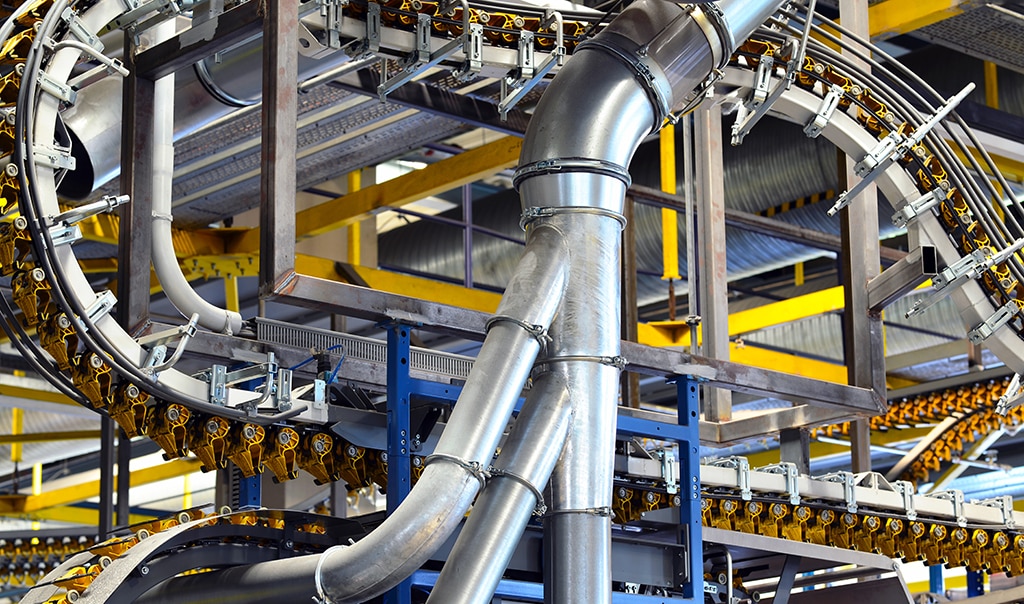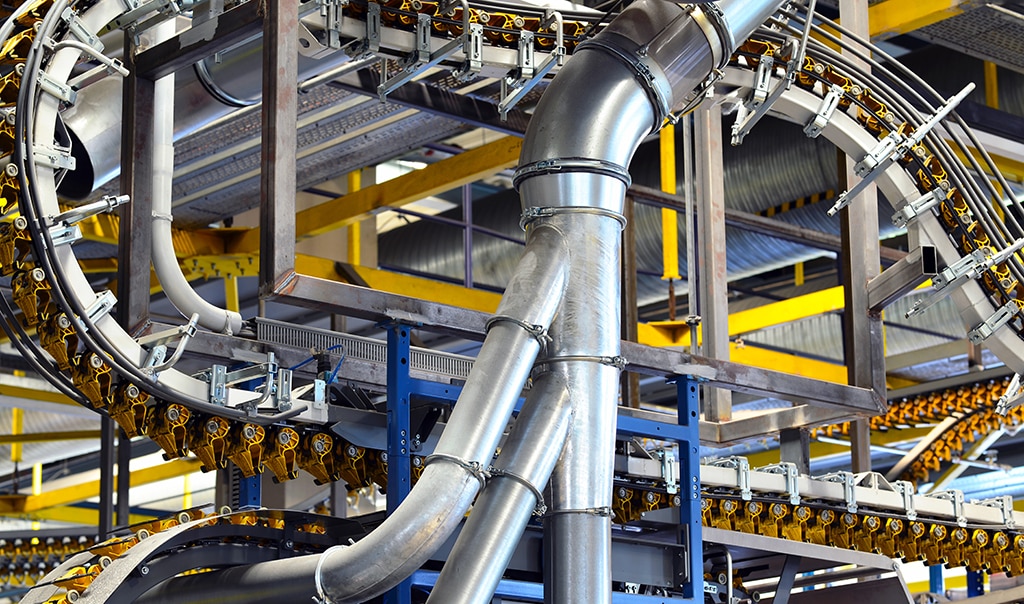 Supply Chain Disruptions May Get Worse
The historic Bipartisan Infrastructure Law (BIL) will fund a variety of critical improvements to the transportation, communications, water supply and energy networks that power American lives and businesses. But supply chain disruptions and skilled labor shortages – already at record highs since the pandemic – could get worse in the coming years as BIL-funded work on American infrastructure begins, which may inadvertently increase the risk of equipment and machinery breakdowns and operational disruptions.
While many focus on how construction contractors and manufacturers might benefit from the BIL, equipment and machinery owners should also consider the risks they may face if infrastructure projects place additional pressure on supply chains and labor markets – a scenario that could make equipment breakdowns not only more likely to occur, but more likely to result in longer operational disruptions and higher recovery costs when they do.
Increase Demand and Competition Could Prolong Downtime
As infrastructure projects begin, skyrocketing demand for materials and machinery could put enterprises already feeling the impact of supply shortages and delivery disruptions – including less availability, longer lead times and greater expense – in greater competition with each other, as well as firms awarded BIL contracts.
The price of equipment, as well as the parts, materials and labor required to maintain it, potentially in even shorter supply, could rise. Copper – a resource critical to the manufacturing and maintenance of electrical equipment – is of specific concern. BIL investments in clean energy support exponential growth in the production of copper-reliant electric vehicles and charging stations, solar panels and other electrical components. This could in turn exhaust the reserves and increase the value of copper wire.  
This means that, over the next four to five years, it may take longer and cost more than expected to get new or replacement equipment and parts – particularly copper-dependent ones – which can prolong production and service interruptions caused by a breakdown. And if key producers are affected, increased downtime could create further shortages of high-demand products, materials and services, with delays and disruptions trickling down the supply chain.
Equipment failures can be devastating to any enterprise. But for some, it's not just about the bottom line – there are also significant social, statutory or safety implications to consider. For example:
Building owners assisting displaced tenants for months rather than weeks after an electrical or HVAC system failure.
Manufacturers missing contractual deadlines due to excessive delays on parts to fix damaged production-line machinery.
Hospitals unable to provide lifesaving services when critical equipment remains out of working order for extended periods.
BIL-funded projects aimed at improving the stability of our nation's electrical infrastructure could make it more unreliable in the meantime – and beyond. The BIL provides funding to modernize the nation's power grid so it can handle growing demand for reliable, renewable energy and be more resilient against cyberattacks and extreme weather events. Ironically, the projects that will bring the fruits of this monumental investment in our electrical infrastructure to bear could significantly strain the system in the meantime. In other words, things could get worse before they get better.
BIL-funded projects will increase demand on our existing energy grid, which may exacerbate existing power reliability and electricity quality issues – particularly in warmer climates and times of year when heat waves create conditions conducive to outages.
Infrastructure projects will start in the next few years and could last well into the next decade. During this time, more frequent, longer power outages and greater potential for equipment-damaging electrical spikes, surges, dips and arcs are expected. If machines, as well as the energy sources powering them, are not regularly inspected and maintained, the risks increase – and the impact of any resulting downtime could be exacerbated by continued supply chain disruptions and a lack of skilled technicians for repairs.
Even once the electrical grid is updated, we may not be rid of our "dirty" power problem. The BIL's unprecedented investment in renewable energy will place unprecedented demands on the updated infrastructure. From the nation's first network of EV charging stations to increased reliance on solar, wind and hydropower, the increase in energy generation and distribution variability means more stress on the system, which could affect power quality in unforeseen ways. By the time BIL-funded improvements are complete, the grid – under continued stress from evolving demands – may still be as prone to outages and hazardous electrical anomalies as it is today.
Semiconductors May Remain in Short Supply
Availability, quality and security of new or replacement equipment and parts could suffer if semiconductors remain in short supply. The pandemic-propelled remote-working revolution increased demand for computers and electronic devices, putting a huge strain on the supply chain for a specific, critical industrial resource: the semiconductor – and the shortage may worsen if BIL-funded projects create even more demand.
At a time when most operations rely on technology – from the essential, like laptops and cellphones, to the advanced, like robotics and 3D manufacturing equipment – scarcity of the semiconductors required to make and maintain these machines increases risk. Any inability to get new devices that rely on semiconductors or replacement semiconductors for existing equipment could translate to longer, more costly downtimes and operational delays.
While experts predict the semiconductor crisis could end soon, backlogged production for sectors hit hardest by pandemic-induced shortages, like automotive makers, may be prioritized. Meanwhile, many semiconductor makers are playing catch-up, speeding up the manufacturing process to increase production, which may impact product quality. Not only could there be fewer machines and parts available, but those that are could be less reliable, less secure and more exposed to breakdowns and cyberattacks. 
Mitigate Risks Related to Supply Chain Shortages
As the infrastructure law places increased demand on an already strained supply chain, the risks associated with an equipment breakdown will only expand and evolve. Protecting your bottom line means protecting your investment in the tools and technology that keep your enterprise running.
Travelers' innovative equipment breakdown solutions are backed by 100 years of experience. We've set the industry standard – offering comprehensive, progressive coverage and unparalleled expertise to help owners of machinery and equipment prevent breakdowns in the first place or mitigate the potentially devastating impact from the resulting damages and downtime when they do.
Contact your Travelers agent or broker today to learn more about our equipment breakdown insurance products and services.
Sources
H.R.3684 – Infrastructure Investment and Jobs Act, 117th Congress (2021-2022) – https://www.congress.gov/bill/117th-congress/house-bill/3684/text
Whitehouse.gov content, "Delivery Results from President Biden's Bipartisan Infrastructure Law" – https://www.whitehouse.gov/build
A Guidebook to the Bipartisan Infrastructure Law for State, Local, Tribal, and Territorial Governments, and Other Partners, May 2022 – https://www.whitehouse.gov/wp-content/uploads/2022/05/BUILDING-A-BETTER-AMERICA-V2.pdf
Fact Sheet: Securing a Made in America Supply Chain for Critical Minerals, Feb. 22, 2022 – https://www.whitehouse.gov/briefing-room/statements-releases/2022/02/22/fact-sheet-securing-a-made-in-america-supply-chain-for-critical-minerals
Travelers Institute Webinar: Insuring the Rebuilding of America: What's in the $1.2 Trillion Infrastructure Law? What Will It Mean for the U.S. Economy?, Travelers Institute, Dec. 15, 2021 – https://www.travelers.com/travelers-institute/webinar-series/symposia-series/infrastructure
More Prepare & Prevent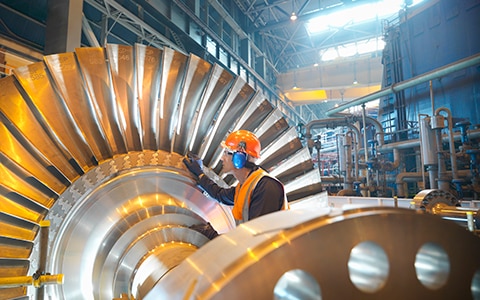 Learn how more infrastructure projects may drain the pool of trained technicians, increasing risks of equipment and machinery breakdowns.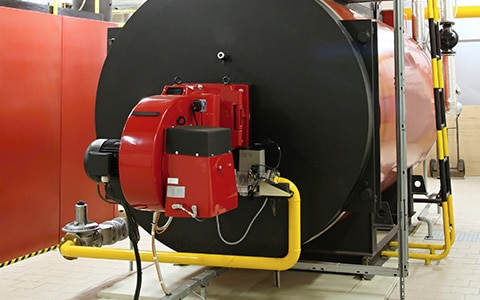 Proper commercial boiler maintenance can help protect your business against heating-related accidents.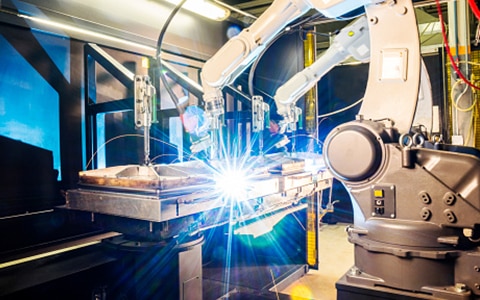 Learn how emerging technology is impacting equipment breakdown, and five ways companies can prepare to be more resilient.