The Impact of Infrastructure Projects on Skilled Technicians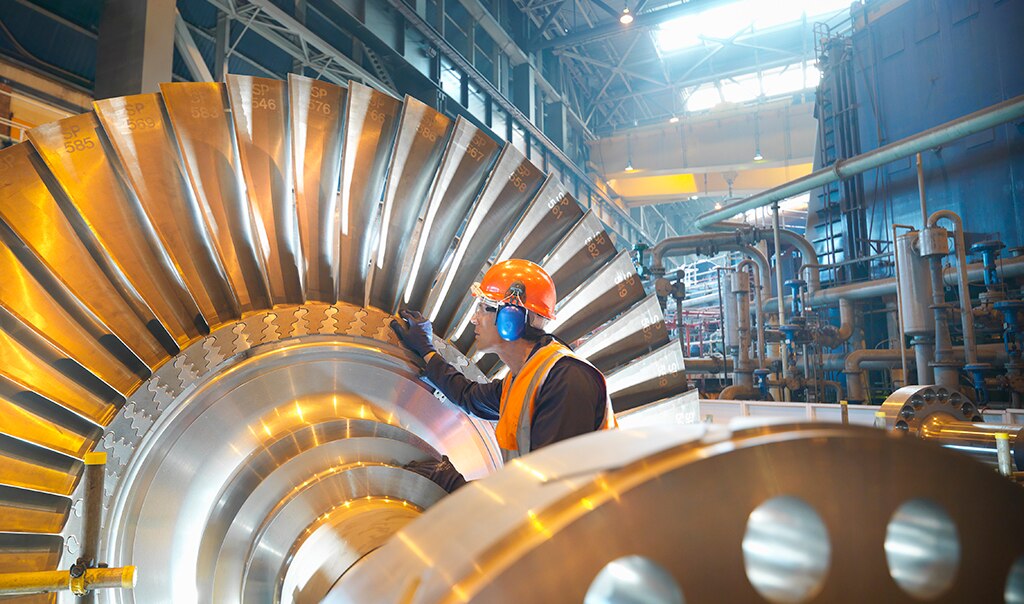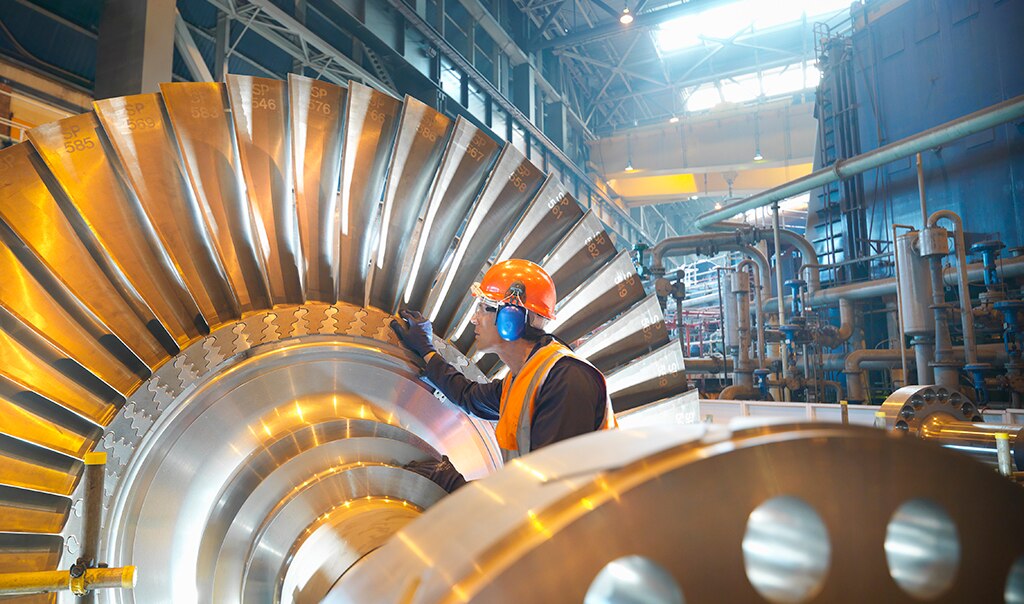 As an equipment or machinery owner or operator whose enterprise may not be directly involved with projects funded by the Bipartisan Infrastructure Law (BIL), you may not have your radar tuned to the potential impact of skilled labor shortfalls in the construction and manufacturing sectors – but it should be.
Enterprises of all shapes and sizes anticipate increased profit potential and greater U.S. competitiveness in the global market as billions of dollars are spent to modernize and secure our nation's critical infrastructure. This infusion of capital, however, may be starkly contrasted by decreased availability of the equipment, materials and human resources required to get BIL-funded projects done.
Supply chain disruptions and skilled labor shortages reached record heights during the pandemic and remain historically high.1,2 When BIL projects break ground over the next four to five years, material and labor shortages are expected to escalate,3 with ramifications that may extend far beyond the construction, manufacturing and engineering companies taking on the work. 
Skilled Labor Shortages May Extend Repair Time Frames
Demand for skilled labor in construction and manufacturing may tighten access to technicians trained to operate and service machinery across sectors – which could increase labor costs, extend repair times and cause more breakdowns. An uptick in infrastructure projects could lead to even greater demand for skilled labor, particularly for firms awarded BIL contracts. Already struggling to fill open positions amid current labor shortages, construction and manufacturing companies are adopting new strategies to attract, train and retain qualified workers – and the talent they recruit could pull from the roster of technicians you rely on to install, operate and service the equipment and machinery powering your enterprise. The potential impact on equipment and machinery owners is of serious concern.
Increased competition for trained technicians may increase labor costs and lead times. Skilled workers may seek higher compensation for positions involving machine operation and maintenance. Labor expenses related to equipment acquisition, delivery and upkeep could skyrocket. And, if qualified mechanics become harder to find, downtime waiting for new machinery to be installed or damaged equipment to be inspected and repaired may be prolonged, costing more time and money than many owners are prepared to spend.
Paying the Price for Severe Parts and Labor Delays
Consider this scenario:
Breakdown occurs: A manufacturer's internal combustion engine-generator set fails, requiring a complete motor rebuild.
Six months later: Delivery of the fabricated parts necessary to complete the repair is delayed longer than expected.
A year later: Then, it takes six more months to get a qualified team in to make the repairs.
$500,000 extra expense incurred to rent and fuel a temporary engine-generator set while the manufacturer waits over a year for parts and labor to complete repairs.
Meanwhile, the post-pandemic experience gap could widen if, as expected, BIL-funded projects attract top-tier talent. With baby boomers retiring en masse, first-time employees flooding the market, and tenured workers pursuing alternate careers, enterprises may need to rely on less experienced technicians while seasoned staff take on greater job responsibilities and, potentially, greater job-related stress. Both are more likely to make costly, potentially dangerous mistakes if they struggle to operate and maintain machinery or are expected to work under tight deadlines with fewer resources. And if key financial and human resources are diverted from onboarding and training programs to focus on overcoming current and anticipated staffing challenges, the risks will only increase.
Finally, employers struggling to maintain adequate resources for normal operations may be tempted to pull back on critical, preventive equipment maintenance. This could leave the machines they rely on to deliver goods and services even more susceptible to breakdowns, only perpetuating the cycle of risk. Plus, owners who neglect machinery maintenance could face premium increases, higher deductibles, more restrictive coverage or an inability to obtain equipment breakdown insurance after a reported loss. 
While these and other impediments to acquiring skilled staff for machine operation and maintenance can put your enterprise at risk, material shortages and supply chain disruptions – which may also be exacerbated by the influx of BIL-funded projects – may compound the impact if critical maintenance and repairs are further delayed or bypassed because replacement equipment, machinery and parts are not available or take longer than expected to obtain.
Innovative Risk Management Solution
Equipment and machinery owners can expect workforce challenges to continue as growing demand for skilled operators and technicians to work on BIL-funded projects further tightens the labor market. But they don't have to weather the storm alone.
Travelers offers industry-leading coverage and consultative services to help mitigate the risks associated with labor shortages and lessen the impact of covered equipment breakdowns. From advice on how to establish more effective recruiting strategies and maintenance routines that can help prevent machinery breakdowns in the first place, to comprehensive equipment breakdown insurance to protect your bottom line and reputation should breakdowns occur – our products, services and expertise are backed by more than 100 years of experience.
Contact your Travelers agent or broker today to discuss which coverages and services can help keep your equipment and machinery up and running, even in this era of unprecedented workforce risk.
Sources
1 Federal Reserve Bank of Richmond – https://www.richmondfed.org/press_room/speeches/thomas_i_barkin/2022/barkin_20220303
2 The White House – https://www.whitehouse.gov/cea/written-materials/2021/06/17/why-the-pandemic-has-disrupted-supply-chains
3 AGC – https://www.agc.org/news/2022/08/31/construction-workforce-shortages-risk-undermining-infrastructure-projects-most-contractors-struggle-0
Additional Sources
H.R.3684 – Infrastructure Investment and Jobs Act, 117th Congress (2021-2022) – https://www.congress.gov/bill/117th-congress/house-bill/3684/text
"Delivering Results from President Biden's Bipartisan Infrastructure Law," – https://www.whitehouse.gov/build
"A Guidebook to the Bipartisan Infrastructure Law for State, Local, Tribal, and Territorial Governments, and Other Partners," May 2022 – https://www.whitehouse.gov/wp-content/uploads/2022/05/BUILDING-A-BETTER-AMERICA-V2.pdf
"Fact Sheet: Securing a Made in America Supply Chain for Critical Minerals," Feb. 22, 2022 – https://www.whitehouse.gov/briefing-room/statements-releases/2022/02/22/fact-sheet-securing-a-made-in-america-supply-chain-for-critical-minerals
Travelers Institute Webinar: "Insuring the Rebuilding of America: What's in the $1.2 Trillion Infrastructure Law? What Will It Mean for the U.S. Economy?" Dec. 15, 2021 – https://www.travelers.com/travelers-institute/webinar-series/symposia-series/infrastructure
More Prepare & Prevent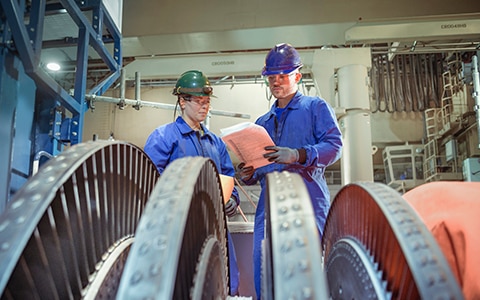 Find advice and tips for equipment and machinery owners to navigate the challenges arising from the Bipartisan Infrastructure Law (BIL).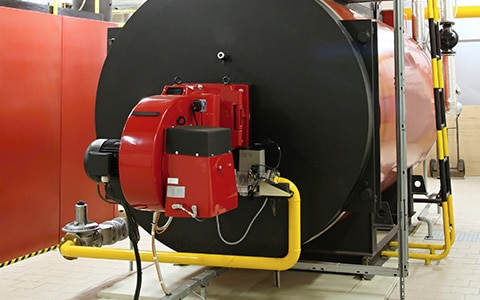 Proper commercial boiler maintenance can help protect your business against heating-related accidents.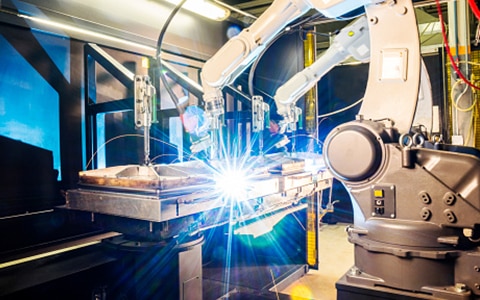 Learn how emerging technology is impacting equipment breakdown, and five ways companies can prepare to be more resilient.