Preparing Your Facility to Reopen [Webinar]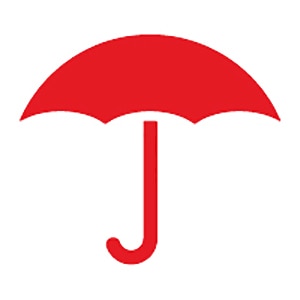 (DESCRIPTION)
COVID 19: Risk Management Today.
(SPEECH)
ERIKA FLEIG: Thank you for listening in to this discussion today on reopening your facility. Before we begin, I'd like to say just a few words about our disclaimer. During this session, we're going to be discussing some best practices related to reopening your facility after COVID-19.
But we can't possibly cover every scenario you may encounter. Since every company and scenario is different, it's going to be up to you to take this information and use it in a way that best fits your company's individual situation. And for any legal decisions that may relate to the use of the information discussed during this presentation, always follow the advice of your own legal counsel.
My name's Erika Fleig, and I'm with the Risk Control organization at Travelers. I'll be moderating this discussion on preparing to reopen your facility safely. We are really fortunate to be talking to an extremely knowledgeable team of specialists from the property, boiler and machinery, and industrial hygiene disciplines in Travelers Risk Control about some of the things that are likely on your mind as you reopen your facilities after a shutdown due to COVID-19.
Really excited to introduce our panel. I'm going to start with you, Dale. Can you introduce yourself?
DALE BONN: Sure, Erika. My name is Dale Bonn. I'm a senior property specialist, and I've been with the Travelers Risk Control organization for 10 years.
(DESCRIPTION)
Panel photos.
(SPEECH)
ERIKA FLEIG: All right. Thanks, Dale. And Jeff, let's go to you next.
JEFFREY POST: Hi, everyone. I'm the regional director for Travelers Boiler and Machinery. I've been at Travelers for nine years, and I've been in the boiler industry for a total of 24 years.
ERIKA FLEIG: Great. And Bill, let's hear from you.
WILLIAM SHOEMAKER: Hello, everyone. Bill Shoemaker, a certified industrial hygienist with Travelers for two years. I hope you're all doing well today.
ERIKA FLEIG: Thanks very much to all of you. Let's jump right in and get started.
(DESCRIPTION)
Path back to business.
(SPEECH)
Travelers Risk Control has been assisting businesses in managing the risk for decades. And managing risk in a world that now involves COVID-19, at least for the time being, means businesses need to be very deliberate and follow a path back to business.
As businesses think about their own PATH to reopening their facilities safely, think about falling back on four guiding principles that are pretty straightforward-- Plan, Act, and Train to maintain Health. We know that every business is unique, and workplaces are just too diverse for a onesize-fits-all approach. But there are some core principles everyone should consider on the path to re-opening safely in today's environment.
Now there's a lot to think about, no doubt. Bill, before we start with specific questions, can I ask you to share the specific elements of the path forward that you, Dale, and Jeff are going to be focusing on during this discussion?
WILLIAM SHOEMAKER: Sure, Erika. We know that getting ready for a restart after a shutdown takes preparation and a lot of work. But with COVID-19 causing the shutdown, there's even more than usual for us to get ready for as we welcome people back. Dale, Jeff, and I will answer questions and provide our thoughts about the first two elements in the PATH back to business, Planning to reopen, and Actions to consider so that employees can return safely to work.
(DESCRIPTION)
Where to start?
(SPEECH)
ERIKA FLEIG: Great. Let's get started with a pretty broad question to open up the conversation. As businesses think about reopening a facility, that may have been shut down either entirely or in part due to COVID-19, I'm sure it's more than just turning the lights back on. So where does a company start? Dale, I'm going to start with you to open up with your thoughts on that.
DALE BONN: Yeah, that's a great question. I think a great place to start the planning process is considering how your operation was shut down and/or repurposed. And then determine what people need to be engaged, and what knowledge and skills are needed to restart your operation.
So plan to establish a restoration team. It's critical that you bring all the key players to the table early in order to ensure a strong coordinated effort. Decide who will be represented on your restoration team and what roles they'll play. This should include folks like building engineers, contractors, facility and plant managers, human resources, environmental health and safety, and potentially someone to act as a liaison to state and local officials.
This allows team members to focus on their particular area of expertise, whether it be the building, the people, or the processes, and brief other teammates regularly on their progress in hopes of avoiding the potential for oversight or duplication of efforts. So getting the right people involved early on and communicating regularly can really help ensure a successful transition.
ERIKA FLEIG: You know, that's a really great point you just made about communication, Dale, the whole idea of knowing exactly who that restoration team is and the rules that they'll play really speaks to the first part of the plan component of the PATH forward. So let's keep going with another question.
I'm going to start with you again, Dale, but would like to bring Jeff in for his thoughts on this question, too. What can businesses expect when they restart an idle plant and equipment? Dale, again, let's have you start.
DALE BONN: Sure. One of the first things to focus on when you reopen your facility is to evaluate the building envelope. That basically means the exterior walls and the roof. And the reason is to make sure that nothing's been compromised since you've been away. Roof maintenance may have lapsed. There may have been severe weather passing through that exposed your building to harsh conditions.
So starting inside, take a look at the interior walls and the ceiling. Look for signs of staining, cracks, settling of walls. And then if you can safely access the roof, visually inspect some of the roof-mounted equipment looking for damage. While you're up there, you can take a close look at the roof covering, the flashing, and importantly, check the roof drains to make sure that there's no standing water.
As you can see from the photo on the upper left, this roof covering has a substantial amount of standing water, most likely a result of just poor drainage and probably clogged roofing drains. On the ground, inspect gutters, downspouts, make sure that they're safely moving water away from the building. And do the same with the windows, making sure that there's no broken panes or signs of water infiltration.
And lastly, if your building has a sump pump, make sure that you do an operational test to make sure it's working properly. I certainly stress starting with the building envelope because of the building's compromised, the operations inside may be compromised as well.
ERIKA FLEIG: And Dale, I heard you reference severe weather. We're well into spring-- right--when we very well may see some severe weather across certain parts of the country.
DALE BONN: Yeah. We're only a couple of weeks away from the beginning of hurricane season, so even more of a reason to identify issues and get ahead of repairs.
ERIKA FLEIG: Jeff, while we're on the topic of maintenance, are there specific areas that the facilities restoration teams should focus on?
JEFFREY POST: There are, Erika. Keeping in mind the team that Dale mentioned earlier, the team members should include individuals who are familiar with both building equipment and production equipment. Any routine maintenance tasks that have not been able to be conducted as a result of the virus should be performed by qualified contractors or people familiar with the operation of equipment prior to startup.
Some typical activities might be looking for signs of leakage, checking fluids, or ensuring lubricants are sufficient. If equipment was removed from service, cycle-based testing should be performed.
(DESCRIPTION)
Dale.
(SPEECH)
DALE BONN: Forgive me, Jeff, but when I hear cycling, I think of the thing in my garage with two wheels and handlebars. What exactly is cycling of equipment?
JEFFREY POST: So it's funny-- I think about cycling, too, whenever you say that-- whenever I hear that. But cycling in this particular case is repetitively starting the equipment and observing through a full sequence of operation, essentially.
DALE BONN: Makes sense
JEFFREY POST: Yeah, absolutely. So this may help the restoration team identify any deterioration caused from inactivity. The restoration plan should also include verifying moving parts of each piece of equipment are free prior to energizing. Some systems that may have been also left in operation while plant idling occurred.
For example, the electrical system, if it remained in service, it might seem as if the power equipment could be restarted without any concern. However, electrical load should be restored slowly to prevent overloading damage to electrical systems. Maintenance personnel or electricians should monitor the equipment operation as power is restored to prevent issues.
Emergency systems such as emergency power generators should be tested as soon as practical for proper operation. A service contractor or a qualified technician should physically observe all of this testing. Are there other emergency systems to consider, Dale?
DALE BONN: Absolutely. Also consider checking the fire alarm systems, automatic sprinkler systems, and portable fire extinguishers. Most businesses have been closed for at least two months, so there's a good chance that regular inspection, testing, and maintenance may be overdue.
A great way to start is by reviewing your service tags and your service records, and then simply schedule anything that lapsed. While some of these items, you may need a contractor for, there are other important self-inspections that you can be handling in-house. As an example, we know that 60% of sprinkler failures are due to control valves being shut. So one of your re-opening actions can be walking around the facility and visually inspecting each control valve to make sure it's in the open position.
And don't forget about life safety systems, either, like exit signage, exit lighting, fire doors. This can all be visually inspected during a building walkthrough when you return to the building.
ERIKA FLEIG: Those are such great insights, Dale and Jeff. And as I'm listening to both of you speak, I'm even drawing some parallels to my own vehicle, which I haven't started nearly as much as I usually do in the last two months. And I am virtually certain that it's probably due for some maintenance-- certainly, an oil change.
So let's turn to a topic that everyone is talking about. And that's the topic of social distancing. So Bill, let me start with you. As businesses plan to bring employees back to work and adhere to these social distancing guidelines that we're all hearing so much about, what steps might they need to take to actually accomplish social distancing?
WILLIAM SHOEMAKER: Well, Erika, the Centers for Disease Control has worked hard to educate us all on the value of social distancing. But we've got to remember that social distancing can be accomplished many ways. For example, just look at us. We're meeting virtually at home. We're certainly exceeding the six-foot-- right--
ERIKA FLEIG: Yes, for sure.
WILLIAM SHOEMAKER: --by participating this way. So it's important that we consider the ways that we can distance ourselves beyond just physical separation. Another might be adjusting starting or stop times or break times for workers. Just keep in mind, it isn't that magical six-foot space around you. There's no six-foot bubble when it comes to social distancing.
ERIKA FLEIG: So let's focus on the idea of physical distancing, then. What changes to the facility might businesses need to make or think about?
WILLIAM SHOEMAKER: Yeah, so just emphasizing, again, physical distancing is certainly part of social distancing, and it's a big part of it. But there are changes that we can make for both. So focusing just on physical distancing, there are several that come to mind.
You could start by reconfiguring workspaces to spread people apart. So removing chairs is a good example of that. If you've had to go out in the last couple of months perhaps for a doctor's appointment, when you got to the waiting room, you probably noticed there weren't as many chairs in the waiting room as there used to be. And that's a direct result of trying to spread people apart by removing those chairs.
Now on the flip side of that, you can also add additional space. So maybe you put up a tent outdoors to expand the amount of break room space that you have at your facility. We're starting to get into warmer months and people would love to go outside and space themselves out in a tented area when they take their break. So that would be a great way to physically separate folks.
And of course, you can also make space by removing any unnecessary furniture or equipment. Just take things out that aren't needed in your facility at this time to allow people to space out better. Other things you might consider, foot traffic is one area that we see a good bit of.
If you've gone into any big box stores recently, you probably noticed that there are one-way passages, up and down walkways, or single-entry in, single-entry out, or at least a single flow in and out. Maybe not an entry, but people aren't passing each other. So that's a good way to focus our attention on distancing people.
You can also put stickers on the floor. If you've been to your grocery store recently, you've probably noticed that they put stickers on the floor to tell you where to stand to stay apart. And then also as you approach the register, there probably was a line that was the do-not-cross line that you needed to stay behind until the person in front of you finished with the cashier and walked away. And I've even seen various stores and put an enforcer there to stop you if you try to go past that line.
Other things that you might consider as eliminating gathering spaces within your facility. So if you have vending machines in your facility, you could remove those vending machines so that people don't gather at them. Water coolers, is another that you might remove. And even food trucks, if you have any local food trucks that come in to provide a lunch service availability to your workers, you may want to reconsider those food trucks coming in.
And of course, the big elephant in the room is simple barriers. You can put up a physical barrier between people in order to separate them.
ERIKA FLEIG: Physical barriers-- can you share an example or two of how a physical barrier might be used to create that separation between people in the workplace?
WILLIAM SHOEMAKER: Yeah, certainly. So try to picture an assembly line facility or a food processing facility, where you literally have workers standing elbow to elbow. And in order for that job to get done, they need to be in close proximity to one another.
What you may do in that case is put up a fixed barrier between them or alternatively, you could put a temporary barrier, like hang a curtain on a rod between them just to provide a physical separation between the workers.
DALE BONN: Bill, you raise a really interesting point with the physical barriers. As you've mentioned, we see them going up all over from big box stores to supermarkets in order to help redirect the pedestrian traffic in a one-way pattern. I know I get worried as a safety professional when I see that an exit has been turned into an entrance to force the one-way pattern.
Humans are habit-forming, we typically go in the same entrance and out the same exit of the building. So my advice, as a business owner, if you're reconfiguring your facility to address these physical distancing rules, it's important that you keep life safety in mind.
Any time you change the traffic pattern in your facility, you're potentially changing human behavior in an event of an emergency. So stay vigilant and ensure that exit aisles are clear and unobstructed, the exit doors and signage are not blocked, and that your evacuation plans are up to date.
ERIKA FLEIG: So much to think about here when we talk about physical distancing, using physical distancing to establish that separation to help prevent transmission-- really greatdiscussion. Let's switch gears now and talk about something a little different. I'd like to get a few of you in on this discussion related to preparing and maintaining some of the building systems after a shutdown.
Let's start with you, Bill. In addition to the risk of potential property damage are there any health concerns that businesses should be addressing as they turn on the mechanical and electrical systems in their facility?
WILLIAM SHOEMAKER: Yes, Erika, there are. Stagnant or standing water in plumbing systems and pipes causes a slimy film of bacteria that we call biofilm. And that increases the risk of Legionella and other bacteria growing and spreading.
ERIKA FLEIG: Biofilm, that sounds pleasant. What should facilities do to prevent these biofilms from forming?
WILLIAM SHOEMAKER: So they should flush the pipes to clear the bacteria and metals. And if they have hot water systems, they want to make sure they flush until the water reaches its maximum temperature.
ERIKA FLEIG: And are there other water systems besides pipes that need to be flushed?
WILLIAM SHOEMAKER: Yeah, Erika, for sure. Safety equipment, such as eyewash stations, drench hoses, and safety showers will need to be flushed as well. There are other water features as well, like cooling towers, fountains, like decorative fountains, humidifier, spas, and showers. These will all need to be cleaned and well-maintained.
And if you have ice machines present, the old ice should be discarded and the machine should be cleaned well. And then the first few batches of ice should be discarded as well.
ERIKA FLEIG: Makes sense. How about heating, ventilation, and air conditioning systems? Do they need to be cleaned as well?
WILLIAM SHOEMAKER: Changes to the HVAC system are a part of the overall mitigation efforts for COVID-19. Those modifications might be increasing the percentage of outdoor air that's being brought into the supply side of the system as well as improving the filtration on the return side of the system.
Of course, if you do make changes to your HVAC system, you want to make sure you verify those with building engineers or contractors that are responsible for your HVAC systems. You certainly don't want to choke off the airflow by putting a filter in that's a higher efficiency, but allows less airflow.
ERIKA FLEIG: Brings us back to the importance of that restoration team and knowing who they are. In addition to talking to your contractor, or contractors, are there any other things that people should be thinking about with regard to the maintenance or upkeep of their heating and cooling systems? Jeff, can you comment on that?
JEFFREY POST: Yeah, absolutely, Erika. Keeping HVAC systems along with chillers and boilers safely operational requires regular upkeep, even during the pandemic. Prior to using this equipment, all safeguards, controls, interlocks should all be tested. Liquid-filled systems should have the water chemistry verified by a service professional.
Again, cycling the equipment may help identify malfunctions before the equipment is put online. All typical maintenance suggested by the manufacturers, such as filter changes, charging, combustion testing, and oil sampling should be fully reimplemented. Even the most routine task of observing and logging pressures and temperatures can help prevent downtime.
Boilers and pressure vessels may have also become due for jurisdictional inspection during this inactivity period. In many cities and states, inspection completion is required to operate pressureretaining equipment. To verify the status of your inspection requirements, you can contact your insurance provider or your governmental inspection agency.
ERIKA FLEIG: Thanks, Jeff and Bill, for highlighting all of these really important actions that need to be a part of any plan to reopen a facility.
JEFFREY POST: You're welcome, Erika.
ERIKA FLEIG: Now we've all heard that some companies actually ended up altering their operations to produce items that were in short supply during the pandemic, items such as masks or hand sanitizer. What should these businesses, the ones who made changes to their operations, be thinking about as they bring their equipment back to its original use? Jeff, can you comment on this first?
JEFFREY POST: The restoration team will need to begin with reverse engineering. The steps taken to alter the use of the equipment must be changed back. Basic inspection and cleaning afterward will help prevent debris not usually occurring with the equipment from causing damage during regular use.
Nontypical operation may have stressed components or accelerated wear or tear of the machinery, also. Nondestructive testing such as oil testing, material integrity testing, vibration analysis, all may help predict occurrences resulting from the modified use.
ERIKA FLEIG: And Dale, what if businesses actually end up continuing those temporary operations going forward? What else should they be doing? What else should they be thinking about?
DALE BONN: Great question. If there's one thing we all have in common, it's that we don't really know how long a lot of these changes will last. We're certainly seeing that some of the changes that were initially meant to be temporary are lasting much longer than we anticipated.
So if you find that a temporary change is becoming permanent, I recommend taking a step back and evaluating the overall impact. So a good example of this is a closed school for the summerbeing repurposed as a storage facility for personal protective equipment. Or we've seen on the news that breweries are stepping up to manufacture sanitizer.
These changes could have a major impact on the overall fire loading in the facility, and it could even potentially overtax the fire protection systems. So it's a good practice any time you have a major change in occupancy or use of the building that you conduct a thorough hazard analysis and also consult with your insurance provider.
ERIKA FLEIG: It's definitely a really interesting topic. Thanks to both of you for your thoughts on that. I'd like to go back to Bill now again. Bill, can you talk to us about cleaning and disinfecting, and what businesses should be thinking about as they prepare to reopen their facilities?
WILLIAM SHOEMAKER: Yeah. Well, the good news is the CDC has said that if your workplace school or business has been unoccupied for seven days or more, then only your normal routine cleaning is going to be needed to reopen. That's because at this time the virus that causes COVID-19 has not been shown to survive on surfaces longer than that amount of time.
ERIKA FLEIG: That sounds like good news. What about facilities that have been occupied more recently?
WILLIAM SHOEMAKER: If you've been close less than seven days, you should certainly clean and disinfect using an EPA List N disinfectant in accordance with its instructions for use.
ERIKA FLEIG: So I have to ask you about this List N. Where can facilities find List N?
WILLIAM SHOEMAKER: Yeah, funny you should ask. I really did say N as in Nancy. It's 2020, so I'd start by typing EPA List N into a web browser. You should be able to quickly locate it on the Environmental Protection Agency website.
ERIKA FLEIG: Good tip. So clean and disinfect.
WILLIAM SHOEMAKER: Yup. Currently, the CDC says that proper use of the EPA-approved disinfectant should be sufficient.
ERIKA FLEIG: And how often?
WILLIAM SHOEMAKER: Well, that depends. The frequency of cleaning and disinfection should be proportional to the number of people in the space and how often they're touching the surfaces in that space. In other words, the more congested the space is with people, or the more frequently surfaces are touched, or the more frequently touched areas you have, like light switches, handles, keyboards, those should be cleaned and disinfected more often.
Oh, and don't forget, personal protective equipment for cleaning and disinfection should be used. And at a minimum, should include reusable or disposable gloves.
DALE BONN: You know, Bill, while we're on the topic of stocking up on cleaners and disinfectants in order to reopen your facility, I think it's important to be mindful of how much of these chemicals you're storing and where. Specifically, liquid hand sanitizer is a good example.
It's an alcohol-based, it's flammable at room temperature, and if you're bulking up on large quantities of the liquid, just be aware that it's probably best stored in a cutoff room or flammable liquid storage cabinet. Obviously, if you have questions about what's in your chemicals and if they're going to be a hazard to your property, you can consult with the manufacturer's safety data sheet.
WILLIAM SHOEMAKER: Hey, thanks for that, Dale. What's a cutoff room? I'm not familiar with that term.
DALE BONN: Oh, great question. So that's typically a room designed for hazardous materials. It would typically have a fire rating of roughly two hours.
ERIKA FLEIG: Another great discussion, and so many things to think about. I heard a lot of great information from all of you to help businesses follow that PATH to reopening their facility, and preparing for employees to safely return to work. I heard everything from planning for the reopening of the building itself, making sure that systems and equipment are operational and in working order, and making sure that cleaning, disinfecting, and physical distancing measures are in place.
By using the principles to first plan for reopening a facility, and then act by putting the right controls into place to reduce the likelihood of transmission in the workplace, businesses really can be on that right path to managing risk. I would like to thank you, Dale, Bill, and Jeff for sharing your knowledge today.
DALE BONN: Thank you.
JEFFREY POST: Thank you.
WILLIAM SHOEMAKER: Thank you, you're welcome.
JEFFREY POST: You're welcome.
ERIKA FLEIG: And thanks, everyone, for listening.
[BRIGHT MUSIC]
(DESCRIPTION)
Logo, Travelers.