Can Your Business Increase Productivity and Safety With Human-Machine Collaboration?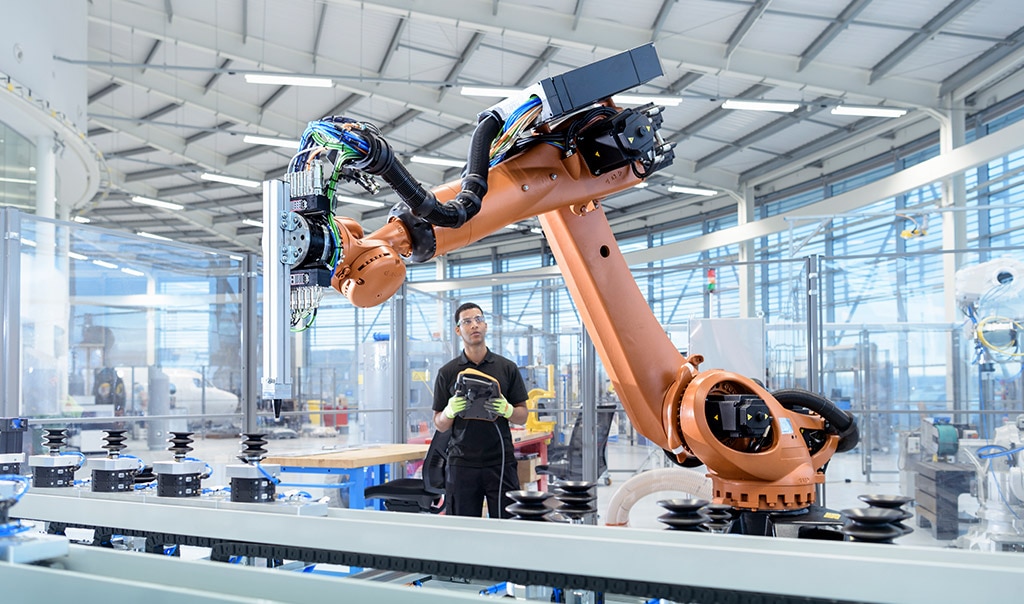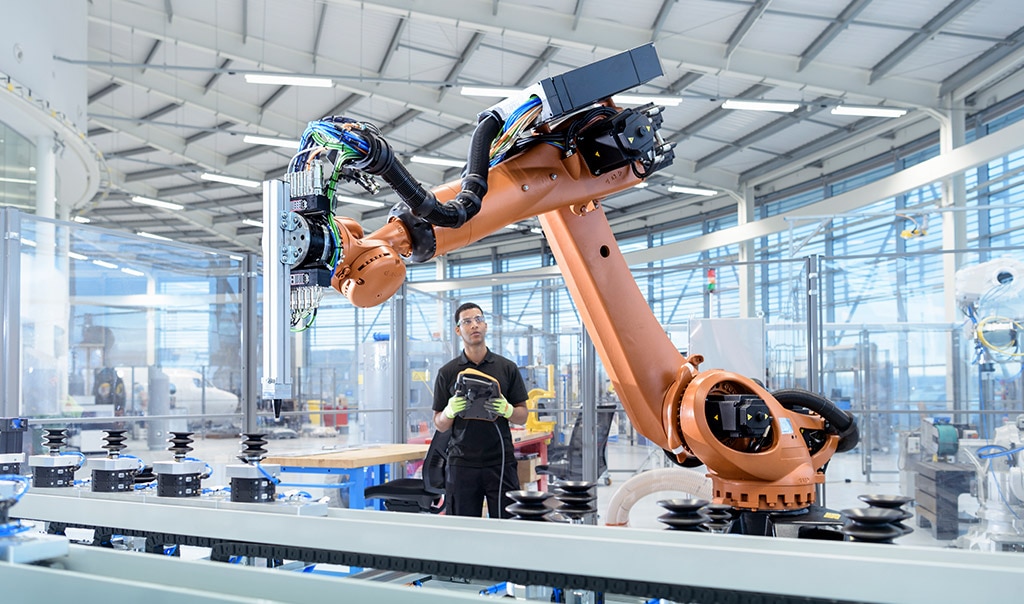 A factory worker who wears an exoskeleton goes home at the end of a long day. He finds he can lift his son without feeling pain in his back. Across town, a financial planner wraps up a session advising a client, confident that a machine learning algorithm is handling the more rote tasks of her job. Those are just two ways the connected workforce pairs humans and machines as partners and co-workers.
And risk managers are seeing benefits, some right away, and others over time. Human-machine collaboration has the potential to keep employees safer, more productive and more engaged in the task at hand. Over time, analyzing data gathered from that collaboration may lead to more efficiency, improve operations and drive innovation.
Humans are acting as the "pilot" in some collaborations, guiding the technology to perform more routine and dangerous tasks. For example, robotics in warehouses can take on the heavy, repetitive work of stacking and retrieving items, while humans can supervise and troubleshoot. Cobot, or collaborative robot, arms in manufacturing plants allow workers to guide robots to lift and place parts in the manufacturing process.
Finding Meaning in the Data
"One of the biggest benefits of human-machine collaboration is data," said Woody Dwyer, a Travelers Risk Control professional. Artificial intelligence can detect patterns in the data that can be too complicated or time-consuming for humans to analyze, Dwyer explained.
Using pattern recognition and prescriptive analytics, risk managers can identify risks and improve processes. "Identifying times of day where a certain type of injury tends to occur can prompt a risk manager to adjust the work that the machines perform or to retrain their employees," Dwyer explained.
A common theme in the collaboration is determining which tasks require human judgment. "The machines are not replacing the humans, but complementing them," Dwyer explains. For example, artificial intelligence (AI) is being used in fraud detection, with AI sifting through millions of transactions and flagging possible fraud cases for humans to evaluate.
Human-Machine Collaboration Across Industries
There are four main categories of human-machine collaboration: artificial intelligence, augmented and virtual reality, robots/cobots, and wearables/sensors/exoskeletons. Collaboration can take many forms, from industrial cobots used in manufacturing to wearable devices that can alert construction workers when too close to heavy equipment. Virtual reality can be used to train new employees to new processes while not exposing them to related risk of injury.
Manufacturing: At its factory in South Carolina, auto-maker BMW noticed assembly line workers were suffering wrist injuries at a specific workstation. Adding cobots to work with workers reduced their risk of injury and saw workstation productivity increase.1
Warehouse: Wearable sensors, like FUSE from StrongArm Tech, measure motion and activity as employees work, helping management identify which individuals are at risk for musculoskeletal or repetitive stress injuries.2 Training programs for these employees can then be tailored to the specific risks they face, helping to reduce the exposure to workplace injuries.
Healthcare: Researchers from Beth Israel Deaconess Medical Center and Harvard Medical School trained artificial intelligence to read and interpret pathology images to identify cancerous cells. The researchers were able to develop artificial intelligence that could diagnose breast cancer with 92% accuracy. Notably, however, when human pathologists collaborated with AI, they were able to increase their accuracy from 96% to 99.5%.3
Considering Human-Machine Collaboration?
When exploring human-machine collaboration, rather than starting with the technology available, consider starting with the problem that you're trying to solve. Are there certain jobs that are difficult to fill where a human-machine collaboration could be useful? Are there tasks that present a greater risk of injuries? Is there certain data or analytics that would be useful to help inform business decisions?
Before introducing human-machine collaboration, it's important to consider how to properly train employees for the integration. In addition, there may be some privacy concerns, for example, if data about how they work is being collected. Be sure to fully explain what metrics are being measured and how the data will be used. For example, if the data is to be used to improve employee safety, it is best to communicate how that will be accomplished. Additionally, traditional safety best practices should still be followed. Be careful to prevent employees/employers from developing a false sense of security or unduly relying on technology for their safety.
Here are some types of human-machine collaboration that are currently making a difference:
Proximity sensors that notify workers when they enter unsafe areas or near unsafe equipment, helping to avoid injury;
Lumbar monitors can measure the motion of the back in real time to help identify high-risk tasks or repetitive behaviors that can increase risks of injury; and
Exoskeletons assist workers when holding or operating heavy tools.
Working alongside humans, machines can complement human strengths, handle dangerous or repetitive tasks more safely and efficiently, and help humans remain more engaged in their work.
Need help? Talk with Travelers about how to integrate wearables, sensors, AI and other human-machine collaboration into your company.
More Prepare & Prevent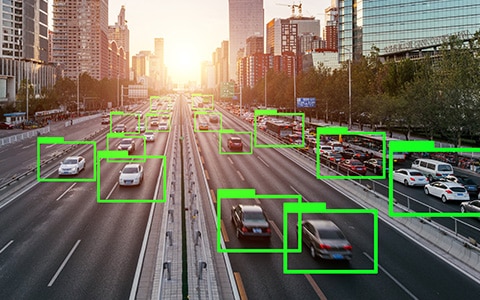 Telematics can provide realtime insights for smart vehicle management. Here are some ways that companies are using the technology.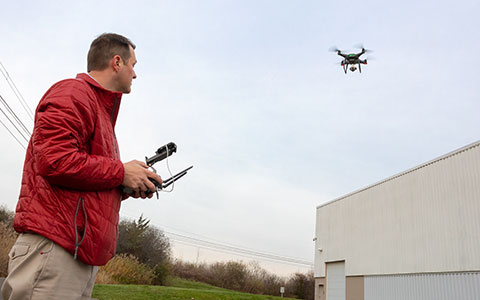 Here's a look at what's driving the growth of geospatial technology, how it's being used, and some key considerations for implementing it in your business.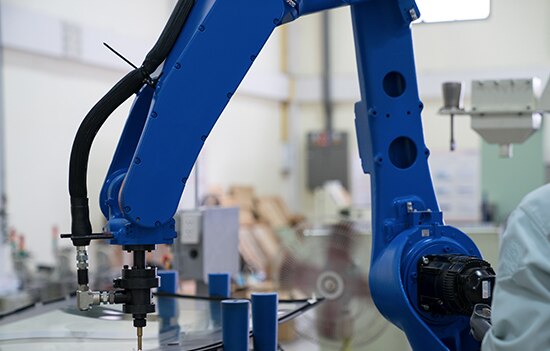 New technologies can bring both great opportunities and inherent risks. Here's a look at four elements of the Industrial Internet of Things.