Managing the Risks of Injury to First-Year Healthcare Employees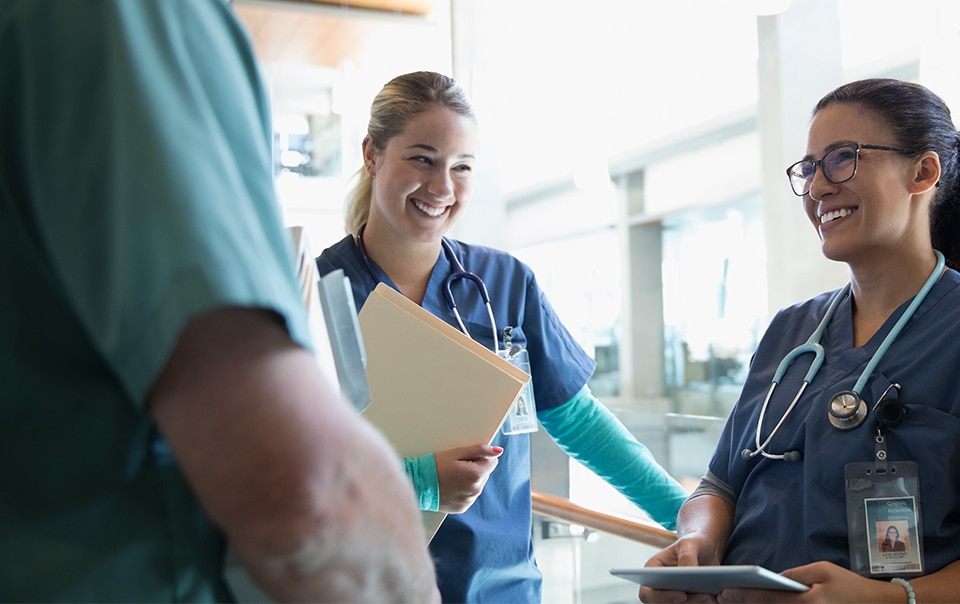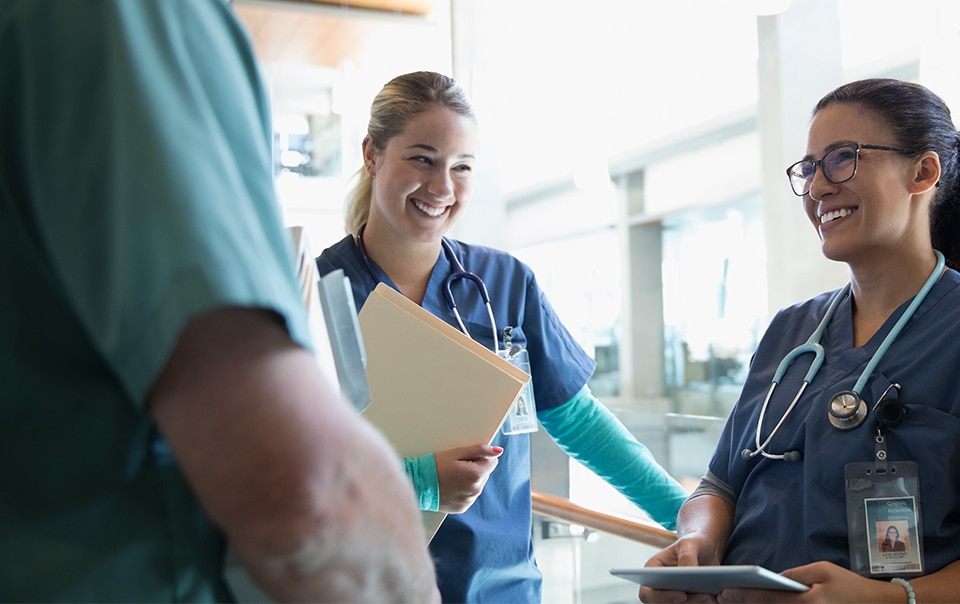 For healthcare businesses, research shows that new employees may be at a higher risk of work-related injuries during their first year on the job, compared to employees with more than a year's tenure. An analysis of data from Travelers Insurance found that first-year employees at healthcare organizations account for 43% of "lost-time claims," which are workplace injuries that result in time away from the job.1
Travelers, the largest workers compensation carrier in the U.S., recently analyzed five years of healthcare business claim data to detect common loss trends. Comparing your organization's experience to this benchmark data can help you identify where additional training programs and best practices might help prevent common workplace injuries, to which first-year employees may be more susceptible.
"Safer employees mean better and more consistent care for your patients," said Sotirios P. Thomas, ARM, a Travelers Risk Control account consultant. "The data shows that injuries to first-year employees can be attributed to manually moving patients," Thomas said. "Even experienced employees who are new to a department or an organization are at higher risk when they begin a new position, which suggests the need for continued training across the employee's career."
Here are some areas to consider:
1. Manage Patient Handling Injuries
To manage patient handling injuries, it's important to first recognize the risks involved in manually moving or transferring patients. Having training programs in place that explain the advantages of and provide direction on the proper use of lifts and other mechanical supports to move patients can help reduce employee injuries.
"In the healthcare field, it's common to see employees manually transferring a patient from a bed or wheelchair, even though there are ceiling and floor-based lifts available to assist with this transfer," said Woody Dwyer, a Travelers Risk Control ergonomics professional.
"Ergonomics research shows that current manual approaches to lifting and transferring patients may not be entirely safe. Also, getting additional staff to assist with a manual patient transfer may not effectively reduce stress on the back," Dwyer said. More reason to establish best practices and train employees to properly assess the patient level, and use lifts and other mechanical aids for moving patients over transferring patients manually.
2. Implement an Accident Analysis Program
Consider implementing an accident analysis program. It can help identify the root causes and allow you to develop corrective actions to reduce the likelihood of similar accidents and injuries caused by repetitive motions, awkward body posture and overexertion.
Keep records that document the factors surrounding the injuries at your workplace. Include a description of the accident, where it occurred, the length of tenure of the employee(s) involved and how often the accident could happen if improvements are not made. Use this data to better understand employee injury risks at your business and to inform your training programs and mitigation plans.
3. Integrate Safety Into the Hiring Process
A formal hiring process and clear job descriptions can help attract qualified job candidates. While the hiring process typically focuses on evaluating candidates based on experience and qualifications, healthcare organizations can also use it as an opportunity to identify safety-minded employees.
"It's also an opportunity to clearly detail the job-related functions and safety issues connected to a specific role," Thomas said. The job description should also convey the safety culture and expectations of the organization, so potential hires understand the importance of safety from their first interactions with the company. Conducting behavioral interviews and background checks can help identify candidates who are likely to fit well in the company's safety culture.
4. Onboard and Continuously Train Employees
Even experienced employees were at a higher risk when in their first year of employment, either in a new job or in a new department or organization, according to Travelers Claim data. "Patient assessment process and mobility programs remain critically important," Thomas said. "You cannot assume that the new-to-the-role employee, even if they are experienced, knows your procedures or the optimal way to move a patient to minimize the risk of injury and the overall exposure to loss."
On-the-job safety training and orientation should include both skills-based and awareness-based training. This gives employees tactical knowledge and cultural awareness of why safety practices are important. Skills-based training demonstrates the actual hands-on procedures necessary to perform a specific task, such as operating a floor-based lift. Awareness-based training includes general policies, hazard recognition and awareness, and the company's expectations for maintaining a safe and healthy work environment.
5. Support Employees Throughout Their Careers
After the first year of employment, healthcare employees are still at risk of on-the-job injuries, with sprains and strains leading the list for longer tenured workers, according to Travelers Claim data. There are many steps that employers can take to create a safety and wellness culture to help reduce workplace injuries. These include injury and illness prevention programs, general safety trainings, and fostering a safety culture. Be prepared before an employee is injured and have a plan in place that helps employees return to work as soon as medically appropriate. For example, a transitional duty program can help employees remain engaged during their recovery with work suitable to their post-injury abilities.
Travelers can help healthcare organizations manage their workers compensation claims and protect their business with health and related services insurance. Talk to an agent today.
Sources
1 Travelers Claim data for healthcare customers, in 2014-18 accident years. Valued 7/31/2019. Losses are unlimited and undeveloped.
More Prepare & Prevent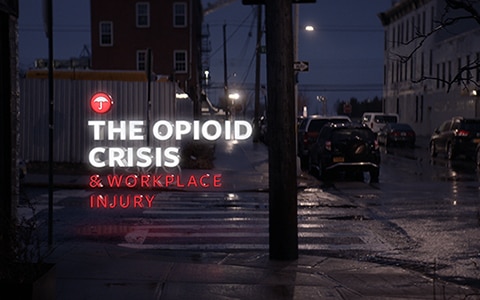 This video explores the impact of the opioid crisis, and how preventing chronic pain can help injured employees avoid addiction.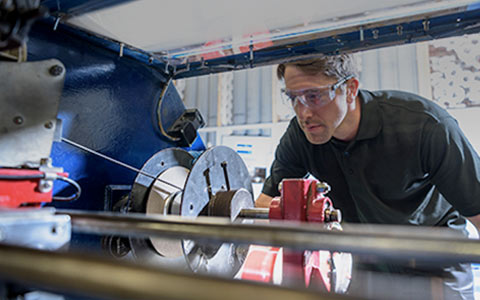 The Workforce Pressure Test can help determine if you are doing enough to help ensure your employees are skilled, safe and resilient.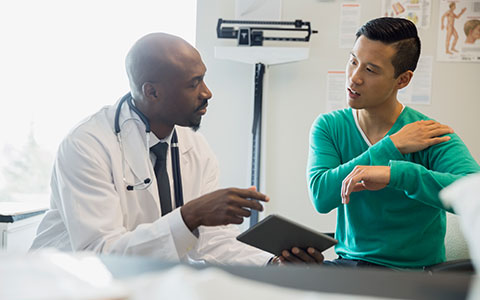 Learn how Travelers Early Severity Predictor® helps prevent chronic pain through proactive claim management.