COVID-19 Vaccination Considerations for Employers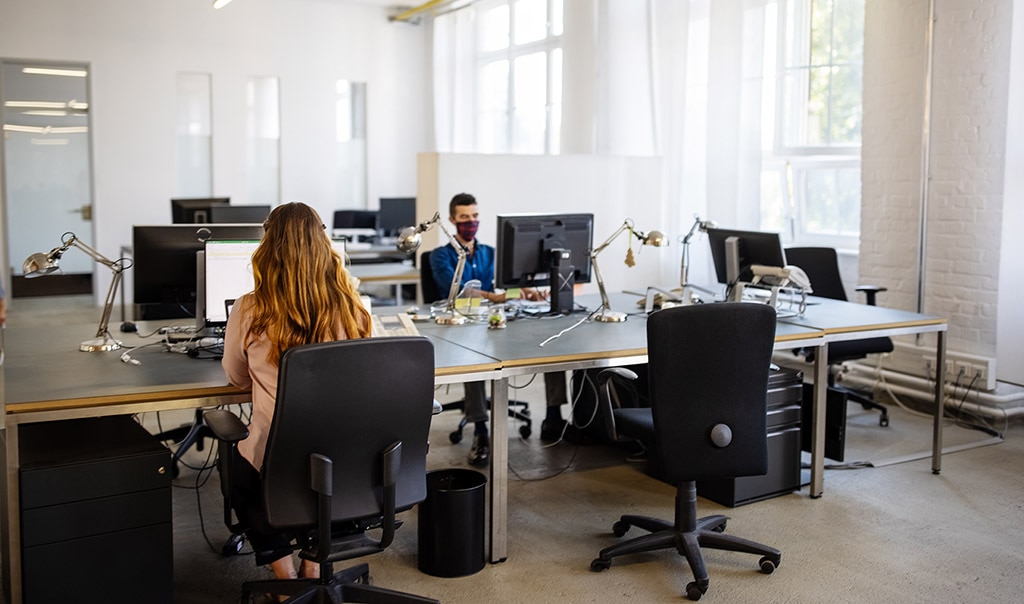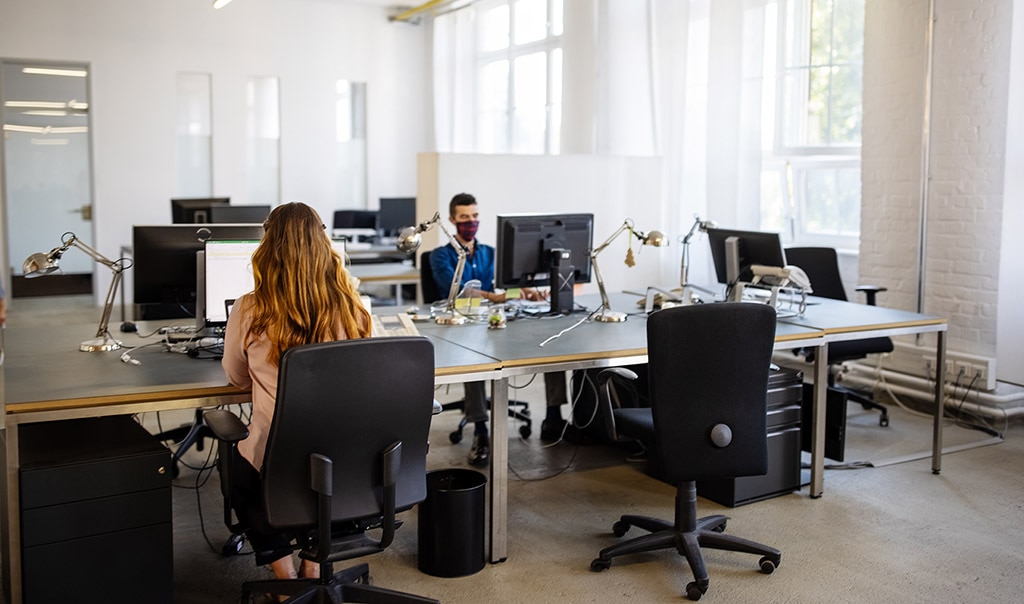 The COVID-19 pandemic continues to affect workplaces across the country. As vaccinations become more widely available, companies are considering the implications for a return to normal in the workplace. While the vaccination is an important development, pandemic safety protocols, from social distancing to mask wearing, will still be necessary in the coming months.  
As we enter this next phase in the pandemic, here are some considerations for protecting employees, as well as potential workers compensation implications.  
Maintain Pandemic Protocols in the Workplace
"The vaccines have given us hope, but it is important to underscore that they are just one tool in our fight against COVID-19 and we can't let our guard down," said Dr. Marcos Iglesias, Travelers Chief Medical Director. Individuals who have been vaccinated can still transmit the virus to others. With up to 59% of COVID-19 cases transmitted by infected people who are not showing symptoms1, the potential remains for the virus to spread within a workplace even after vaccinations begin.
"Universal mask use and social distancing are effective preventive measures," Iglesias said. Increasing use of masks from 76% to 95% would have an even more dramatic impact on preventing COVID-related deaths than a rapid vaccine rollout, according to IHME projections2. As other variants of COVID-19 are detected, both a rapid vaccine rollout along with continued respiratory hygiene, social distancing, reduced travel and other safety measures are important to slow the spread of the virus.
Focus on Employee Communications
Throughout the pandemic, many employees have looked to their employers for information about COVID-19 safety measures. These employees may now have vaccination questions, including about the safety and efficacy of the vaccine and potential side effects. Employers can continue to provide clear and trusted resources, such as pointing employees to vaccine information available through the Centers for Disease Control, which discusses vaccine safety, supply and side effects.
"There's no topic that has garnered more interest," Iglesias said. "There's also a lot of misinformation out there." Common misconceptions, particularly those repeated in social media and other sources, could deter some employees and their families from agreeing to be vaccinated.
The speed at which the vaccine was developed may make others reluctant to receive the vaccination. The completion of longer-term clinical studies, including into the vaccine's effectiveness within different groups, may encourage additional individuals to get the vaccine. "We need to be sensitive to the reasons people may have for delaying or even avoiding the vaccine," Iglesias said. "Education, experience, and a compassionate attitude will help in this respect."
Consider Potential Workers Compensation Implications
With the vaccines becoming more widely available to the general public, companies face new questions about their vaccine policies. The ability to mandate vaccination varies by state and is an employment law matter.
The COVID-19 vaccination also presents some workers compensation considerations, according to Rich Ives, Vice President, Workers Compensation Claim at Travelers. "What if someone claims a vaccine injury after a mandate?" Ives said. Employers who mandate vaccinations arguably may find themselves liable if their employees have an adverse reaction. "The more incentive or encouragement an employer provides, the greater the risk a lawyer may make the case that an employee's adverse reaction should be deemed a compensable claim," Ives said.
In workplaces where the COVID vaccine is not mandatory, employers need to strike a balance between providing facts about the vaccine while not pressuring employees to receive it. Given the potential exemptions available to employees due to religious beliefs or the Americans with Disabilities Act (ADA), even a mandate would likely not lead to universal vaccinations, Ives notes. Social distancing, mask wearing, and other pandemic safety protocols will continue to be critical during this time.
Anticipate a Potential Increase in Workplace Injuries
As employees return to the workplace after months of working remotely, employers can also anticipate a potential increase in workers compensation claims, especially among newer workers who may have started their employment during the pandemic. New employees may be at higher risk of on-the-job injuries than more experienced employees.
With the ongoing COVID-19 crisis, it is critical employers have robust safety training programs and practices in place. Providing ongoing training and in-person orientations for new hires and for employees who may be returning after a long hiatus from the workplace can help prevent injuries. Some employees may be returning after having lost loved ones due to the pandemic, may be suffering from heightened anxiety as a result of months of social distancing, or may have deferred necessary health care during quarantine.
"There are still a lot of unknowns when it comes to the virus," Ives said. "We know leadership can make a significant difference by investing time to connect and engage with employees, making sure they receive necessary support and resources, as the effects of the pandemic linger and as they adjust back into the workplace."
Working with Travelers
As an industry leader in workers compensation, Travelers helps organizations facilitate safe work environments and lower claim costs, as well as access to care and return to work for injured employees.  Contact your independent insurance agent to learn more about how we can help you anticipate claim risks and guide you through a process to mitigate them. 
1https://jamanetwork.com/journals/jamanetworkopen/fullarticle/2774707
2https://covid19.healthdata.org/global?view=total-deaths&tab=trend
More Prepare & Prevent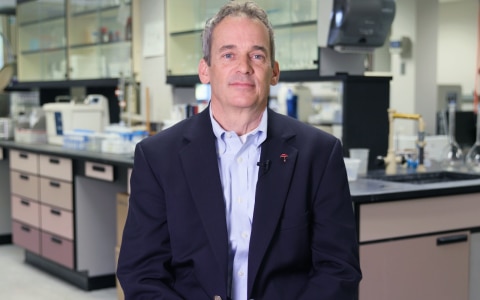 With states easing restrictions, every business needs a strong plan for a successful reopening of the workplace for customers and employees. Scott Humphrey from Travelers Risk Control explains how our PATH Back to Business framework can help.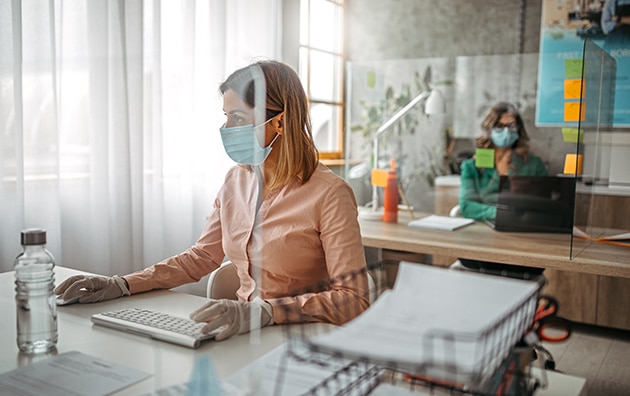 Creating a resilience training program can help your employees adapt to adversity, such as the COVID-19 pandemic, and other stressful events.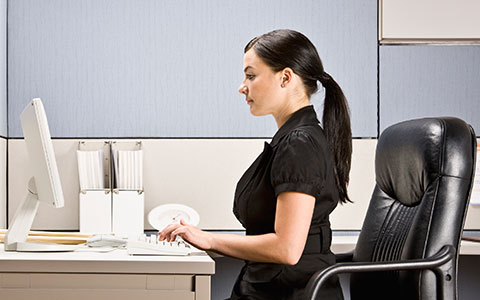 Effective workplace ergonomics can help reduce employee injuries.