Digital Sales for Online Customer Engagement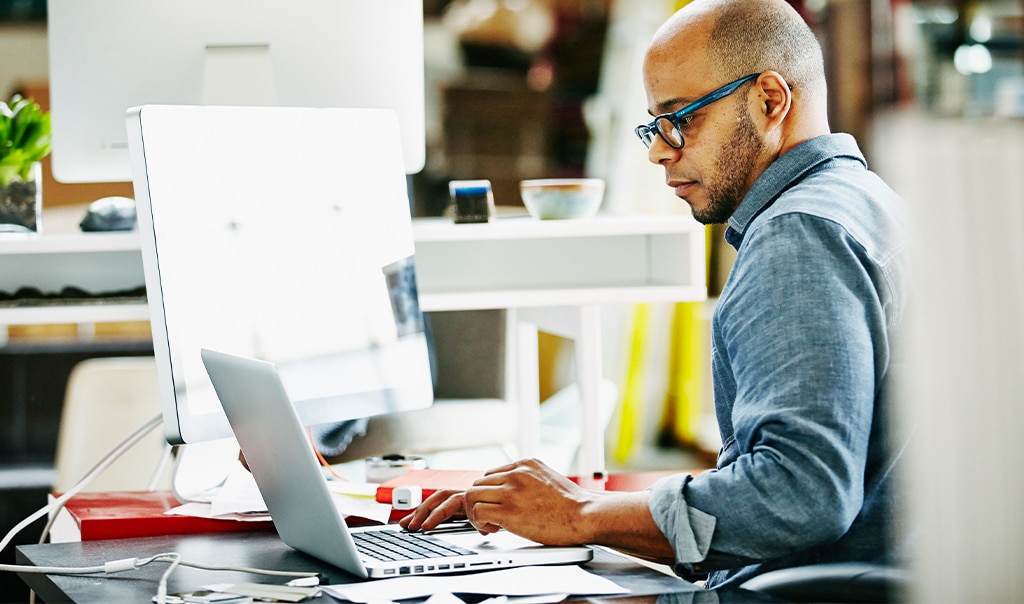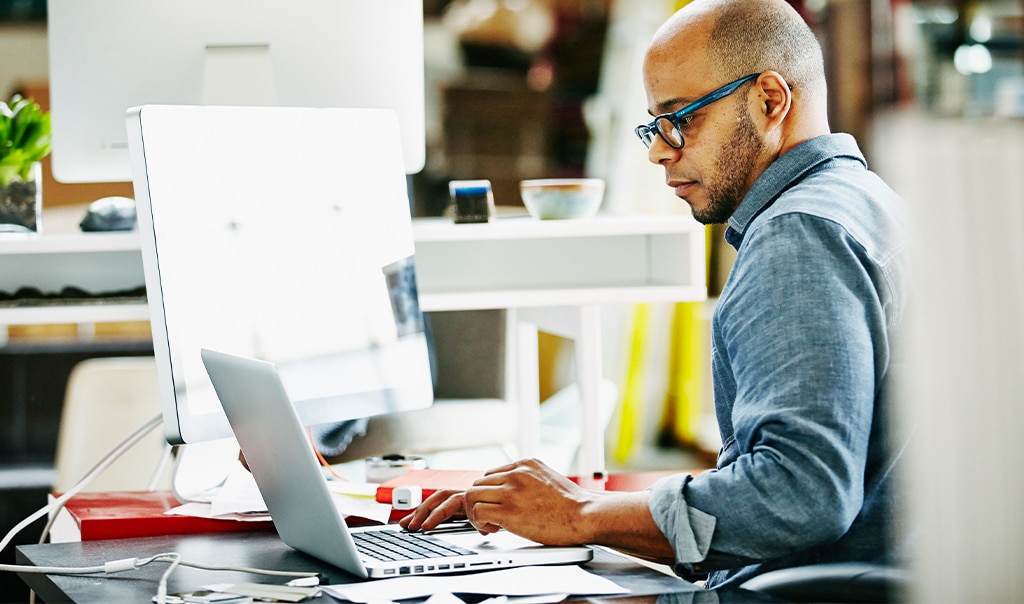 Many businesses are playing catch-up when it comes to selling their products or services digitally. Since COVID-19 became a reality in everyone's lives, people and businesses are, more than ever, relying on virtual interactions to purchase the equipment, products and services they need.
The digital buying process doesn't start and stop with your digital storefront. It begins long before a prospect turns into a customer. As a business owner you need to think about these consumers differently and connect with them in a more digital way. Some of the important things to consider include having a well-planned-out social and digital outreach program, developing top-quality and relevant content, and establishing authentic branding that will attract prospective buyers and move them through the sales process quickly and effortlessly. Below are several ways you can engage consumers digitally and convert them into customers.
Brand Your Virtual Business
Developing a well-rounded digital brand that connects with people in your target audience in a meaningful way is a great start.
Take a fresh look at your brand to ensure it presents a clear digital picture of what you do. Think about all the places you present your business online, from social media posts to blogs to chat bots and websites. Come up with messaging and visual elements that represent your brand's value proposition, what you do, the products and services you offer and what makes your business unique. It's important to remember that how your brand works on signage or billboards is very different than how your brand will come across in the digital space like a social media post or website.
Develop a Digital Sales Strategy
Does your business have a digital sales strategy for attracting new customers and getting them to purchase your products and services?
If your answer is "no," it's time to develop one. Reimagining your existing sales strategy to attract new customers and sell your products and services in the digital world is an imperative. With many buying journeys taking place in the digital realm, your sales strategy needs to be updated or rebuilt to reflect today's new realities with a focus on aligning with the expectations of today's online consumers.
Optimize Your Digital Sales Funnel
Your online sales funnel represents the journeys your buyers take, including:
Their first interaction with your brand, perhaps through a social post or Google ad.
Learning about your business, through a blog post, web page or online chat.
Completing a purchase, which could happen online or with the help of a sales rep.
Understanding your brand's online sales funnel – and documenting it from end to end – is foundational to building a successful digital selling strategy and is an effective way for you to understand how consumers move through your digital sales process. Once documented, set measurable goals for every step of the process and track progress toward your goals so you can identify issues and fix breakdowns to help optimize the process.
Moving prospective customers through your sales funnel involves many steps:
Engaging prospects.
Converting them to customers.
Completing sales.
Producing loyal repeat buyers and advocates.
For digital selling purposes, the optimal sales funnel will engage customers at the top and keep them actively connected to your brand and its messaging, all the way to the bottom when they make purchases and beyond.
Developing an online sales funnel isn't one and done. Your sales process must be reviewed and updated regularly, especially in dynamic periods.
Develop Digital Content
When it comes to selling your products and services online, engaging and relevant content is critical to your success. Today's buyers want actionable information about your business and how your brand and products or services can improve their personal or work lives. Effective content paints a clear picture of your brand and makes your offerings come to life.
Effective digital content keeps a prospective buyer engaged throughout the entire online sales funnel, from initial awareness through the decision to buy and on to building long-term loyalty. The most valuable content connects with the customer or prospect on an emotional level, solidifying your brand with them.
Create Content That
'

s Right for Each Digital Channel

Social posts are very different from blog posts. It's critical that your content is right for how it's being delivered.
Social posts and digital ads. These days, many customers become aware of businesses through social posts and digital ads (including sponsored ads). These channels often provide limited messaging opportunities, so they have to provide a quick impact. Your business should have an ongoing testing program in place to develop and identify new winning content.
Blogs. For some businesses, blog content can be the most important part of the digital sales journey. That's because blog content is constantly refreshed, relevant to readers and contains valuable information that engages prospective buyers. Blogs are great for building relationships with new customers and introducing them to what your business does and the value it provides.
Webinars and online events. Online learning events help consumers deepen their understanding of your business and what you offer. They also provide a way for buyers to interact with your sales reps. If you develop them correctly, webinars and online events can be valuable vehicles for pushing customers quickly through the virtual sales cycle.
Testimonials. Buyers appreciate testimonials and reviews from people who have previously purchased products or services. A favorable testimonial can bring the benefits of your products and services to life by showing how everyday people leverage them effectively in the real world.
Email. Digital selling doesn't stop once you have a prospect

'

s email address. Email provides extraordinary possibilities for personalization and opportunities for representatives to get into direct dialogue with buyers. Email newsletters can keep your business and reps top of mind and make it easier to respond when people have purchasing needs.
Chat. Buyers who engage with your business via online chat are serious. They're looking for answers to their questions about your products and services, so they feel more confident about making a purchase.
Monitor and Respond to Results
Businesses have greater access to digital marketing and sales data than ever before. From social media conversion metrics to Google Analytics website data, it's now possible to get a clear picture of the effectiveness of your entire digital selling process. Apply goals to every step of your virtual sales cycle and monitor progress toward achieving those goals. Look for breakdowns and ways to optimize and expand on things that are working. It will allow you to improve your digital sales cycle over time and become a virtual sales powerhouse.
Learn more about how to help sales engage customers digitally as you reopen your business during these challenging times in our Business Reopening Playbook.
Prepare & Prevent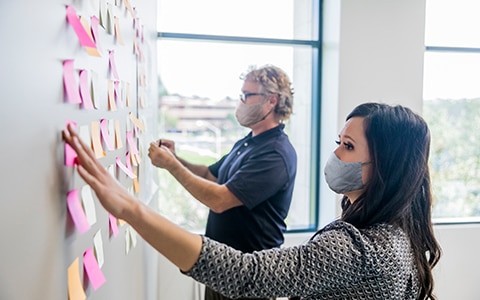 As you rethink your business model during this pandemic, it may be valuable to consider new roles in a post-pandemic workplace. Learn more today.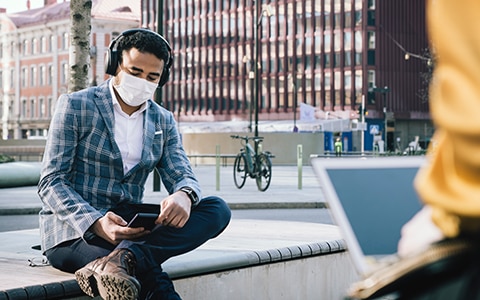 Employers need to protect the physical safety of employees returning to work, as well as their emotional and social health. Read the full white paper.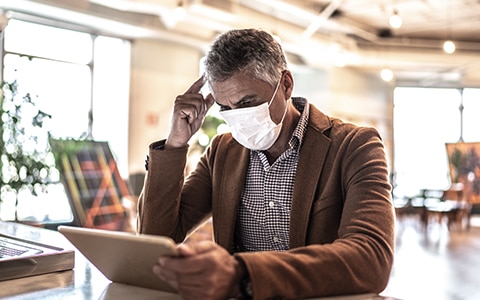 Explore steps you can take to establish and manage your COVID-19 response plan to help reduce the impact on your business and the community you serve.