How to Market Your Business Online: Digital Marketing and Sales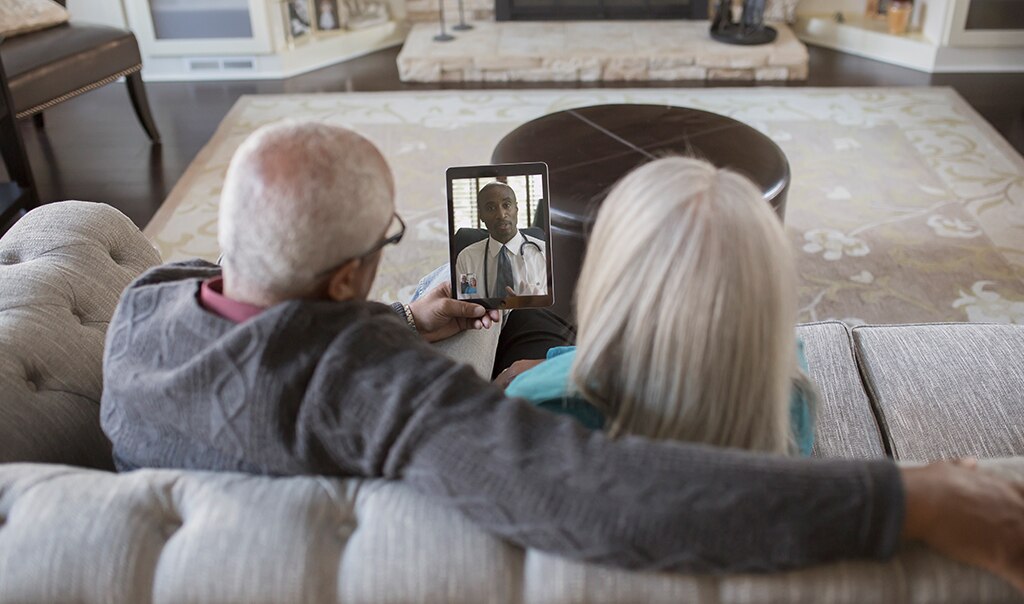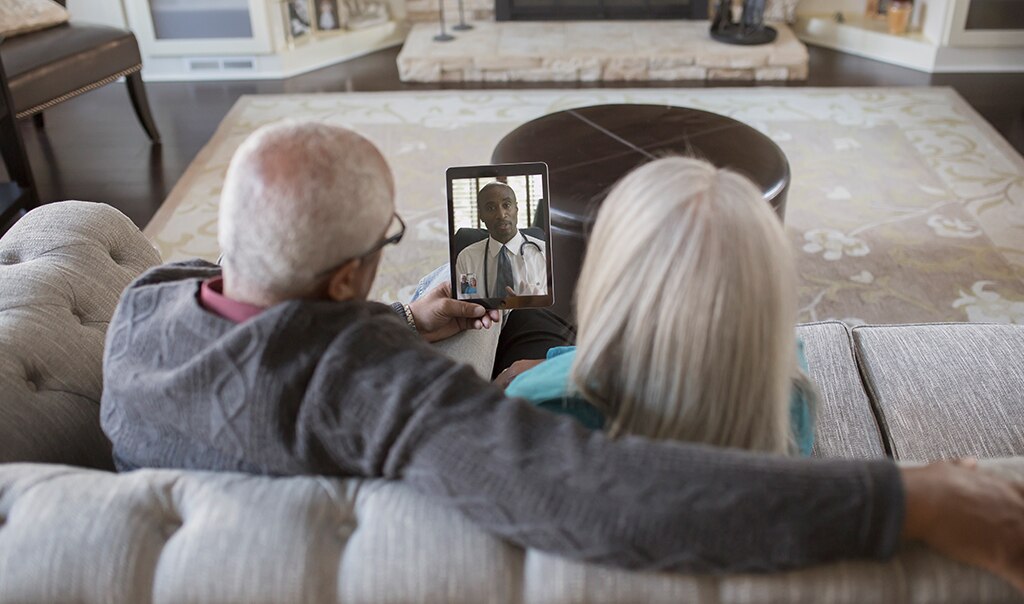 The coronavirus pandemic and resulting stay-at-home orders, with a forced shift to virtual working, learning, buying and customer service, has dramatically changed many aspects of modern life. People and businesses have been forced to handle things virtually that they were only able to do in person just a few months ago. Consider these examples:
Virtual fitness sessions. People discovered they can be effective when COVID-19 shuttered gyms and made online classes the only options available. It helped demonstrate what's possible.
Online loans. The Payroll Protection Program (PPP) loan application and approval process help illustrate that very complex financial transactions can be handled online and over the phone.
Video lawyer and doctor meetings. People have gotten some of the legal and medical help they need via video chat. They've started to feel confident sharing records – and discussing confidential information – online.
Even those who have never done online business transactions before have been pushed into the future, having little choice but to do business digitally, as a result of stay-at-home orders designed to help protect their health.
How to Prepare for the Future of Digital Sales and Marketing
The rapid move into a virtual future is forcing businesses to rethink (or even toss out) their existing digital plans.
The reality: You needed to deliver optimal virtual experiences. What was acceptable during the early days of the pandemic may no longer be workable, and today's standards may seem dated in the near future.
For many businesses, virtual sales and marketing were not a priority prior to the pandemic. Some businesses had no digital focus, while others simply focused on using virtual technology as a way to deliver alternate customer experiences and realized small, incremental economic benefits as a result. Now the world has changed, and those online channels may need to become a more significant revenue driver for many businesses.
If this sounds like you, it's time to think like a change agent, so you can compete at a time when people are expecting seamless digital experiences that are as simple as the more familiar in-person ones. Two-year transition plans are no longer adequate. Two months (or less) will become the new standard if you want to keep up.
Here are things to consider doing right now to help rapidly transition your operation into a digital sales and marketing powerhouse:
Focus on the Experience, Not the Technology
When you first built your business, did you dream about what you were going to do OR how you were going to do it? You most likely thought about the "what" first. Your operating model followed.
The same should be true as you shift your business into the digital realm.
Avoid making the common mistake of focusing exclusively on the technology you need to go virtual. Instead, go back to your beginnings and think about what virtual experience you want to deliver to your customers. Then, work with your team to identify the software and other solutions you'll need to make that customer experience you imagine real.
One of the mistakes businesses make when forced into fast digital transformations is assigning the lead to someone with an IT background that will focus on the technology and not the customer experience. Instead, consider entrusting the lead to your information, communication, marketing or brand experts. It can help ensure you end up with an online solution that reflects your company's personality and serves customer needs seamlessly. Just like in your in-person business, your digital interactions should focus on your customers and their ever-changing needs during these challenging times.
As you plan and implement your digital transformation, define who's in charge, assign individual responsibilities and set expectations for how you expect everyone to work together to get it done. It can help avoid confusion, internal conflicts and other issues that could cause your digital transformation to fall apart before it's completed. By working together, your team should be better able to deliver an optimal customer experience.
Remember: It's possible to check in regularly with buyers when you do business in person. The same thing should happen when you do business virtually. Build checkpoints into your virtual process that measure its effectiveness. When you find breakdowns or things that disappoint customers, fix them immediately. Online ratings, reviews and forums let people share bad experiences in real time, so word gets around FAST.
Identify and Fill Talent Gaps
With consumer demands and buyer behavior changing so rapidly, it's critical for organizations to identify patterns, spot trends, respond to new challenges and take advantage of opportunities. Ensure you have the proper staff to help with these tasks.
Maybe it's a good time for your business to make some opportunistic hires. With record-high levels of unemployment, talented marketing, sales and technology people may be available that otherwise would not be. Consider taking advantage of the opportunity to build out your team so you are better prepared to respond to what these changing times might bring.
Tip: Want to take a chance on new sales and marketing talent? During times like these, you may be able to try them out with limited-time, results-based contracts. If the talent proves valuable, you can shift to longer-term employment arrangements.
One more thing – It may no longer be enough to think of your virtual operation as a stand-alone entity. Consider how you can connect your business with others that can help meet additional customer needs. The connection should be transparent, but seamless to buyers, and leave them feeling satisfied. This is the new world of business-to-business referrals.
The future of digital marketing and sales is here. You owe it to yourself, your customers and employees to get up to speed so your business remains competitive for the long term.
Learn more about how to market and sell your products/services online during these challenging times in our Business Reopening Playbook.
Prepare & Prevent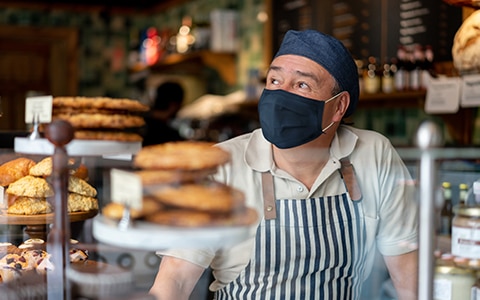 Products and services can be scaled up and down during changing times. But how does scalability work, and what are the important factors to consider? Learn more about scalability.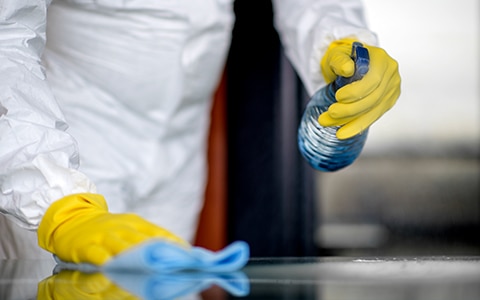 With the ongoing COVID-19 pandemic, it is crucial to review and update policies for cleaning and disinfecting your facility, equipment and vehicles.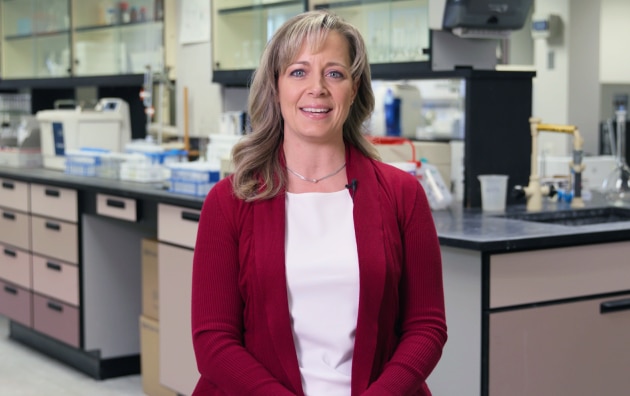 Once you have prepared your property and your policies to keep employees healthy, it's time to reopen business for your customers. Jennifer Fries of Travelers Risk Control highlights key health and safety advice as states ease restrictions.