Key Considerations when Scaling Products and Services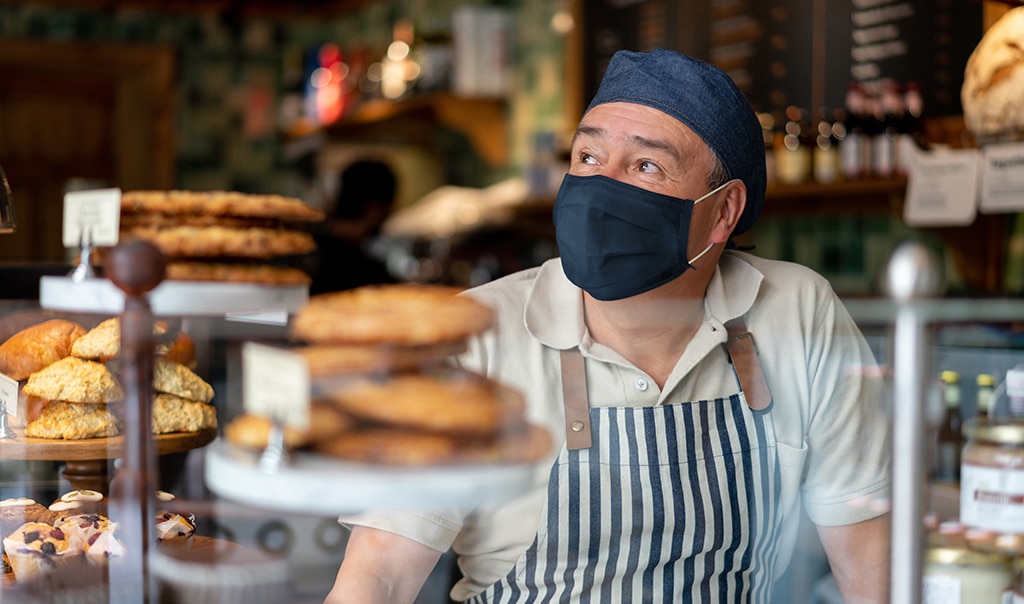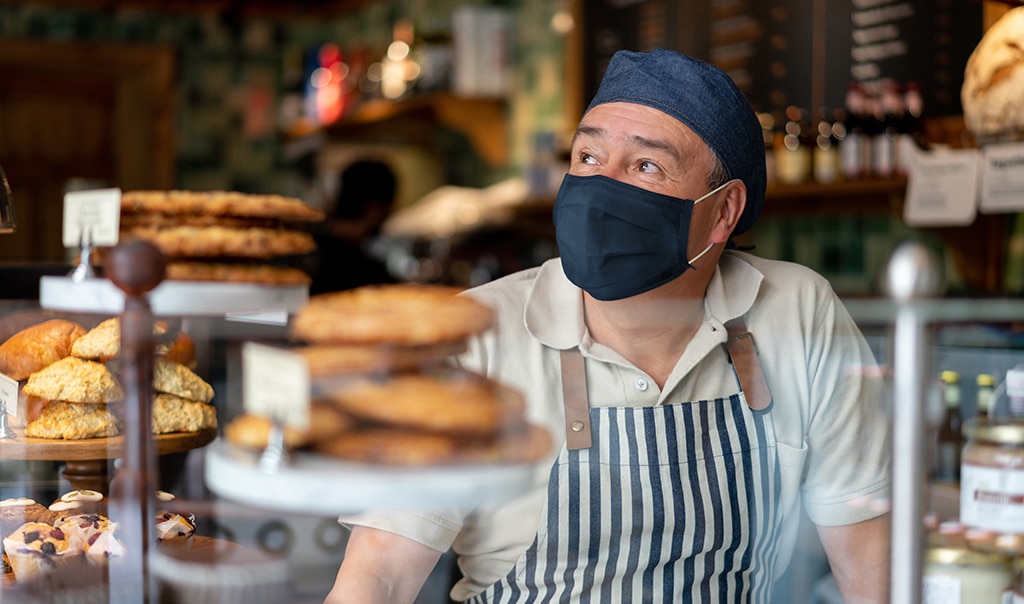 During changing times the scalability of your business may become an increasingly important concern. Understanding what it takes to expand, or reduce, the number of products you produce or services you offer, especially when market volatility may lead to sudden changes, is critical when considering scaling. Key factors to analyze include:
Demand, both increased or decreased.

Price tolerance, or how much people are willing to pay for what you offer.

Ability to get access to materials, because suppliers could become strained or go out of business.

Ability to produce or offer products and services, because employees may not be able to work as usual.

The time it takes to get products to market, because of shipping and other supply chain issues.

Return on investment, because costs are dynamic during changing times and it may become challenging to continue to profitably provide your products and services.
Factors Impacting Scalability
Three considerations that may impact your ability to scale your business due to changes in demand include:
Cost: Does your production cost per item change based on the volume you produce? What if the cost of one of your ingredients increases dramatically? If you could previously produce 10 cookies at $1 per cookie, does it cost less or more per item if you now have to produce 1,000 cookies?

Quality: Can you maintain performance, reliability, efficacy and quality when you increase or decrease your production or service delivery? For example, do your cookies taste just as good when you bake 10 and one 1,000?

Time: Can products be produced, and services offered, in an acceptable time frame to meet changing levels of demand? Can you bake 10 cookies or 1,000 cookies in the same amount of time?
A Simple Example of Scalability
Scalability can be a difficult concept to understand. Here's a simple example:
Let's say you bake cookies for your kids every weekend.

Baking cookies for four kids keeps you busy in the kitchen, but you manage to get it done.

Let's say your kids tell their friends about your cookies and invite them over for a snack. Suddenly, you have eight kids sitting at your kitchen counter who want cookies.

Can you immediately and effectively scale up your baking process to meet the greater demand?

You find you can scale up because you have:

Enough ingredients (they are available for purchase and you can afford to buy them or you have enough on hand).

Access to larger mixing bowls and baking sheets to accommodate double batches (while maintaining batter quality and consistency).

The baking skills required to handle higher volume (producing twice the number of cookies in the same amount of time).
Now consider this scenario:
What if your cookies become very popular, and you have to bake enough for 4,000 people instead? What about 40,000?

The question of scalability now becomes much more complex.

How would you go about baking a very large number of cookies while:

Maintaining their quality.

Managing your time effectively.

Handling the stress.

Buying much larger quantities of ingredients.
You may be able to handle this scenario by:
Charging people for the cookies you bake to help offset the increased cost of ingredients and the need for additional bakeware and ovens.

Renting a store with a large enough kitchen and space to serve customers. Consider that this will also add to your costs and make managing your time more complex.

You will likely need to hire staff and train them in your unique way of baking cookies so that quality is maintained while supply is increased. This will also add to your costs and the challenges you face.
In the end, it's up to you to decide whether scaling your cookie baking is worth it. 
If the projected profit is too low, it's probably not.

If the demands on your time are too great, it may not be a good idea.

If you become too stressed out, it may be something you should avoid.

BUT if the numbers look good for generating profits, and you're able to maintain control over your time and stress level, your cookie-baking opportunity is scalable and may be worth pursuing.
Scaling Down An Operation
In most cases, scaling is generally thought of as increasing production or delivery because people want more of a popular product or service. However, in certain situations, such as a pandemic or economic downturn, demand may fall, and scaling down may be required.
Let's go back to our cookie example:
Can you afford to have butter, eggs and sugar spoil if your inventory of supplies is high and you're suddenly forced to bake fewer cookies? Is there something else you could use the ingredients for before they spoil?

What about your equipment and space? Can you afford for it to sit idle? Could you rent it to other bakers to make up the difference?

Is there another way to sell your cookies, perhaps through a mobile cookie truck, to increase demand?
You can see why considering scaling down is just as important as scaling up when you think about opening a business or adding a new product or service offering.
Conclusion
Scalability of your products and services may be a growing area of concern during the COVID-19 pandemic. Understanding the key considerations before you commit to increasing or decreasing output is vital to having a complete picture of how such a change will impact your business. 
Learn more about which products and services you should be scaling during these changing times as you reopen your business in our Business Reopening Playbook.
Prepare & Prevent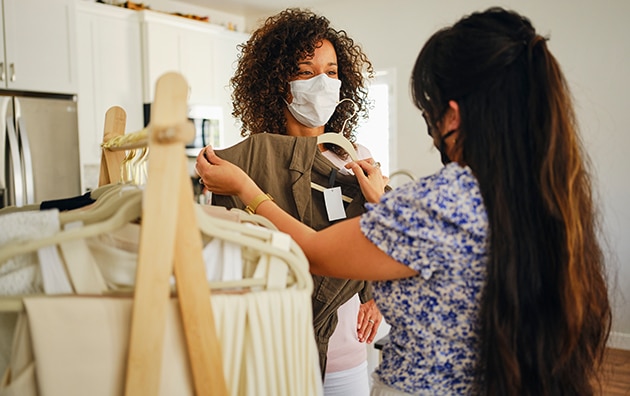 Why not turn to your own customers to drive more business? Learn how to turn customers into brand advocates. Start today with these customer advocacy tips.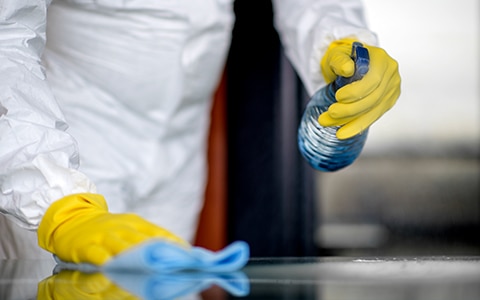 With the ongoing COVID-19 pandemic, it is crucial to review and update policies for cleaning and disinfecting your facility, equipment and vehicles.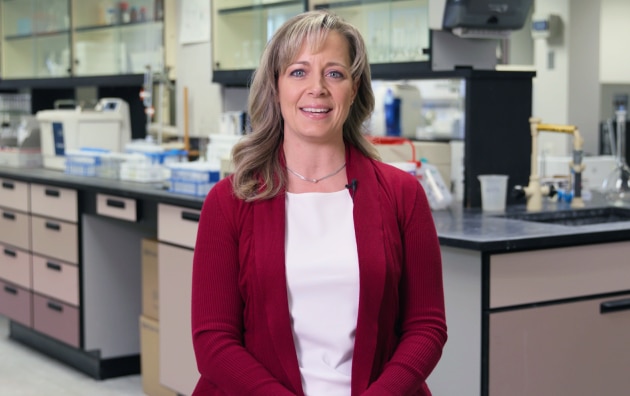 Once you have prepared your property and your policies to keep employees healthy, it's time to reopen business for your customers. Jennifer Fries of Travelers Risk Control highlights key health and safety advice as states ease restrictions.