Guide to Creating a Resilient Supply Chain During a Crisis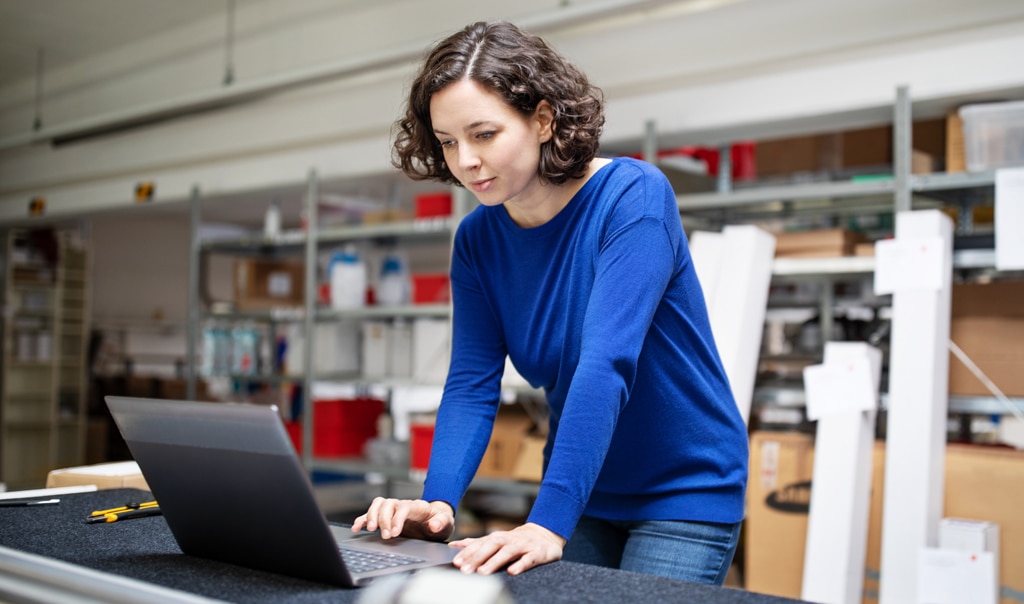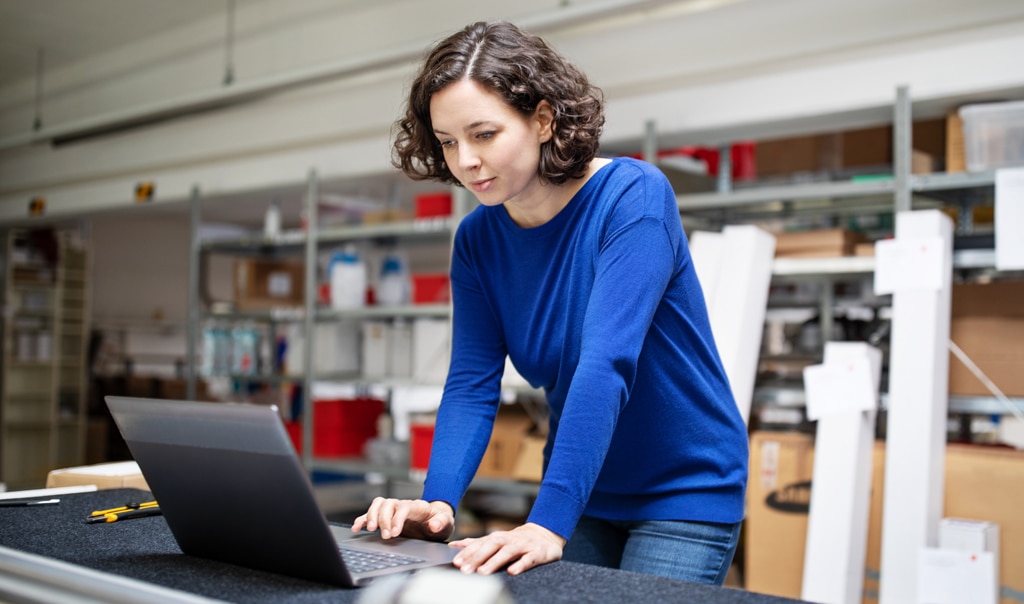 During challenging periods, like the current pandemic and resulting economic crisis, supply chain resiliency is more important than ever. It's critical that businesses actively manage their supply chain to maintain reliable and efficient business processes. A well-managed supply chain may help organizations:
Save money.
Process orders more efficiently.
Improve customer satisfaction.
Manage inventory more effectively.
Reduce waste.
Cut back on spoilage, damage and decay.
Improve cash flow.
A supply chain is a network that connects your business to its suppliers and your products to your customers. Here are some ways to help make it more resilient.
Get Control Over Cash Flow
One of the most important things you can do to get through a financial crisis is to actively manage your cash flow. This can help ensure that you have the resources available when you need to purchase the supplies that are vital to keep your business running. You need to have a clear picture of how much money you have coming in and exactly what you're spending it on. This can help enable you to make smart decisions as things change.
During an economic crisis, it's likely you will have periods of time when less money flows in. Understanding where your cash is going can help you to adjust quickly to urgent business needs. This ability to be nimble is often the difference between companies that make it through challenging periods, and those that do not.
If you find it challenging to get a handle on your cash flow, it's probably worthwhile to hire an accountant or financial services professional to help get matters under control.
Look for Break Downs in Your Distribution Network
Your distribution network includes everything involved in getting products and services to your customers, from marketing and sales to final delivery.
You can help improve your distribution network by both taking a holistic approach and then by looking at individual sections of your supply chain.
Holistic approach: Analyze all the parts of your distribution network to find disconnects in how they work together. For example, does the software your sales reps use to take orders communicate seamlessly with your fulfillment systems, or is information and efficiency lost because additional steps have to be taken to transfer data? During good economic times, this inefficiency may be overlooked. During challenging times, this could be the difference between business success and failure.
Section view: In this case, you analyze each section of your supply chain and work to fix any problems with them. Going back to the previous example, you would look for specific problems within the ordering process your sales reps use.  
Consider section view as a micro approach to improving your supply chain and the holistic approach as more of a macro view. Consider reviewing and optimizing both to help ensure the success of your business.
Develop a Distribution Strategy
Do you have a formal distribution strategy, or did your distribution process just come together over time?
Mapping out your end to end distribution process is a way to understand what's going on and to evolve it from a series of things you do into an intentional strategy. Once you do this, you may be better able to understand how you can fulfill orders faster, shorten delivery times, reduce costs and increase profits. This can help your business become more stable during a crisis and allow you to find opportunities to grow over time.
Improve Information Flow
You may not be aware, but you may have major inefficiencies in the flow of information into, out of and through your business. People get comfortable with old ways of operating. They may be tracking things in notebooks, copying them into spreadsheets and transferring information from vendors into their own business systems. Take time to track the flow of information through your supply chain and uncover potential flaws. Fixing inefficient processes may allow you to get more done with less effort, something that can be critical when it comes to getting through a financial challenge like an economic downturn.
Get Control Over Your Inventory
Assure there's not excessive inventory sitting on shelves, creating unnecessary warehousing/storage expenses. Every penny spent on excess warehousing and other unnecessary expenses could likely be put to better use.
If you don't use modern inventory management systems and software, consider that it might be time to make the investment. It can allow you to:
Clearly know where your inventory comes from.
Understand where it is.
Have a clear picture of how much you have on hand.
Understand how much you need.
Know what you pay for it.
Understand how you are at managing your overall inventory process.
It's not enough to just have an inventory management system and software. It's also critical that everyone on your staff understand how to work with them. Having an effective inventory management system and staff that knows how to work with them may help give you an edge on your competitors during challenging times.
Automate Purchasing
Once you get your inventory under control, it may make sense to automate purchasing. Specialized software can help by automatically placing orders with the most cost-efficient suppliers when inventory hits certain levels. This could allow you and your employees to spend time on more critical matters.
Focus On What's Important
Did you expand your product and service offerings to serve more niche markets? This might make sense currently, but it could diminish in value in the future as your core products are in greater demand. Determine which of your offerings are most profitable now and will likely be in the future and focus on them. It may help maximize profits while minimizing effort.
Increase Transparency
Waste, mistakes, loss, theft and fraud are common problems that can be fixed. The right management system can help make it easy to constantly assess your physical inventory and uncover issues quickly so you can make appropriate adjustments.
Get Used to Working in Real Time
Do you review financial, inventory and supply chain reports weekly or monthly? Being able to access data and reporting in real time better enables you to make smart, on the spot decisions about the future of your business. Implement processes, procedures and systems that can help get you access to important data anyplace, anytime.
Check Vendor Performance
You probably have long-standing relationships with certain vendors. In some cases, loyalty is a good thing, but be careful to not become complacent. Make it a point to monitor the costs and performance of all your suppliers. Constantly look out for opportunities to get better prices, greater efficiencies, improved delivery and more.
Make Business Costs A Driving Factor
Even in business, it's sometimes difficult to discuss money. As difficult as it might be, you must make these conversations a priority, especially during stressful times, when cashflow instability may have significant impact. Create a culture across your enterprise that looks at expenses in all areas of your business. Meeting regularly with your team to look for ways to more efficiently manage expenses can help to enhance revenue. Turning this into an enterprise-wide effort can be far more powerful than trying to do it alone.
Manage Returns More Effectively
What happens to products that are returned to your business? Many owners have no idea. The truth is that, depending on the business, returned products can represent a significant percentage of your revenue. Returning items that are in new condition to inventory as quickly as possible can help limit losses. Also, understanding what's being returned and why can help you understand additional changes that you might want to make to your products.
Addressing all the issues we've covered here and making the right fixes can help make your supply chain more efficient and more resilient during future business fluctuations. This could lead to a better customer experience and more stability for your business.
Learn more about how to approach your supply chain as you reopen your business in our Business Reopening Playbook.
Prepare & Prevent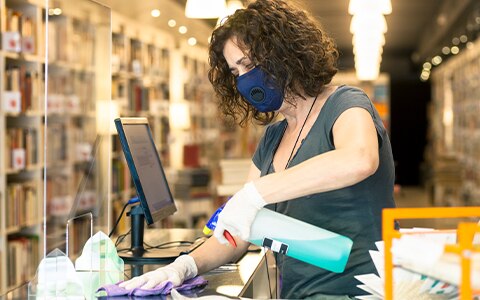 During the COVID-19 pandemic, many businesses have changed their processes. Consider these work process improvement tips as you prepare to reopen.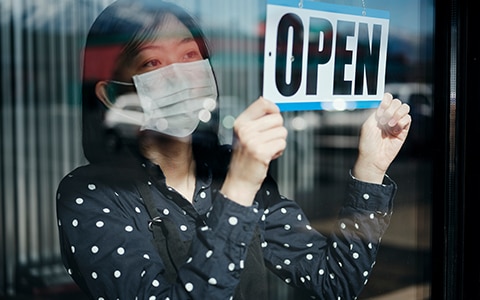 Now is the time to take steps to prepare your small business to reopen post COVID-19.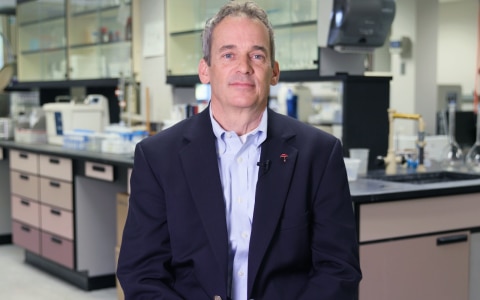 With states easing restrictions, every business needs a strong plan for a successful reopening of the workplace for customers and employees. Scott Humphrey from Travelers Risk Control explains how our PATH Back to Business framework can help.