2021 Distracted Driving for Businesses [Infographic]
With distracted driving behaviors on the rise during the pandemic, learn more about what your company can do to help employees make safe choices. Here's a look at key findings:


2021 Travelers Risk Index on Distracted Driving for Businesses
Business Driving Collides with the Pandemic
The effects of COVID-19 on roadways and risky driving
Small change in business-related driving
39% of the workforce drive a vehicle for work purposes daily or almost daily vs. 46% pre-COVID.
Reachable, but risky
24% of drivers are responding to work-related calls, emails or texts, as many may be feeling the pressure to always be available.
46% of these drivers respond to work-related calls, emails or texts while driving because they think it might be an emergency.
29% of these drivers say their boss will be upset if they don't answer work-related calls, emails or texts while driving.
2 in 5 (40%) managers expect employees to answer work calls while they are driving.
27% of managers say an employee has had a distraction-related crash while driving for work.
Are we meeting our own standards?
3 in 4 (73%) companies have a distracted driving policy, but enforcement is inconsistent.
74% of companies do not consider distracted driving to be of great concern.
In fact, 48% of business managers expect employees to frequently respond to work-related calls, texts or emails when out of the office.
Here's what you can do:
Communicate safe driving policies
57% of respondents say their company does this.
Stop notifications
Just 20% of policies require employees to set the Do Not Disturb feature on their phone before driving.
Speak up
Only 9% of people say they've spoken up to a colleague who was driving distracted.
Learn more about the Travelers Risk Index and techniques you can use to reduce distracted driving behaviors.
Visit travelers.com/DistractedDriving.
The Travelers Indemnity Company and its property casualty affiliates. One Tower Square, Hartford, CT 06183
© 2021 The Travelers Indemnity Company. All rights reserved. Travelers and the Travelers Umbrella logo are registered trademarks of The Travelers Indemnity Company in the U.S. and other countries.
M-18574 New 4-21
More Prepare & Prevent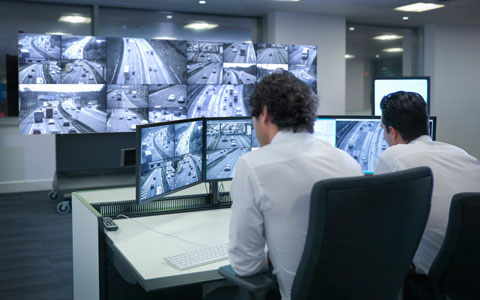 Having a discussion with drivers can help vehicle telematics become accepted in your business.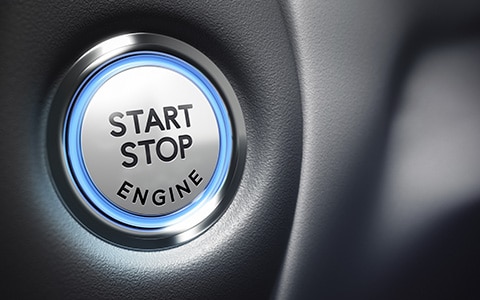 A formal fleet safety program can help maximize fleet efficiency, enhance safety, and more.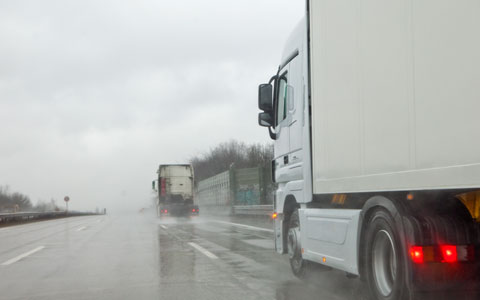 Whether you have employees driving occasionally or an entire fleet of drivers, help keep them and others safe by sharing these precautions.