Surety Bonds
Travelers Knows Surety Bonds
Whether you're an individual seeking a particular type of bond, or run a business with a variety of bonding requirements, Travelers can provide a surety program tailored to your needs.
Surety Bonds provided by Travelers:
Bid, Performance and Payment
Construction Materials Supply
Court Bonds – Judicial, Fiduciary and Probate
Custom Bonds
Depository Bonds
ERISA Fidelity
License and Permit
Lost Instrument
Miscellaneous
Notary
Public Official
Release of Lien
Utilities
…. And more
With over 100 years in the surety business, we have the expertise to help you with all of your bonding needs.
Commercial Surety
Travelers can help both individuals and businesses – ranging from small to multi-national companies – with their commercial surety needs.
Learn More
Contract Surety
Our specialized construction underwriters have deep industry knowledge and an ability to provide flexible, innovative solutions.
Learn More
Insights & Expertise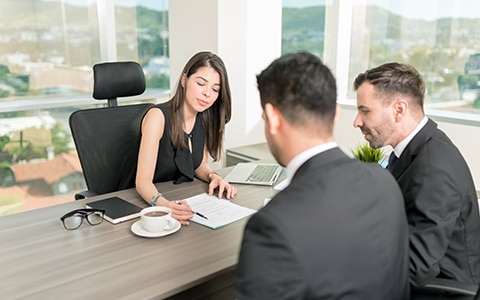 Businesses that have relationships with suppliers, vendors or subcontractors may have a need for surety bonds. Learn more about the three parties in a surety contract.
Discover the three most common types of surety bonds for your business.
*A.M. Best's rating of A++ applies to certain insurance subsidiaries of Travelers that are members of the Travelers Insurance Companies pool; other subsidiaries are included in another rating pool or are separately rated. Ratings listed herein are as of May 28, 2015, are used with permission, and are subject to changes by the rating services. For the latest rating, access www.ambest.com.