"Overdraft" University Symposia Series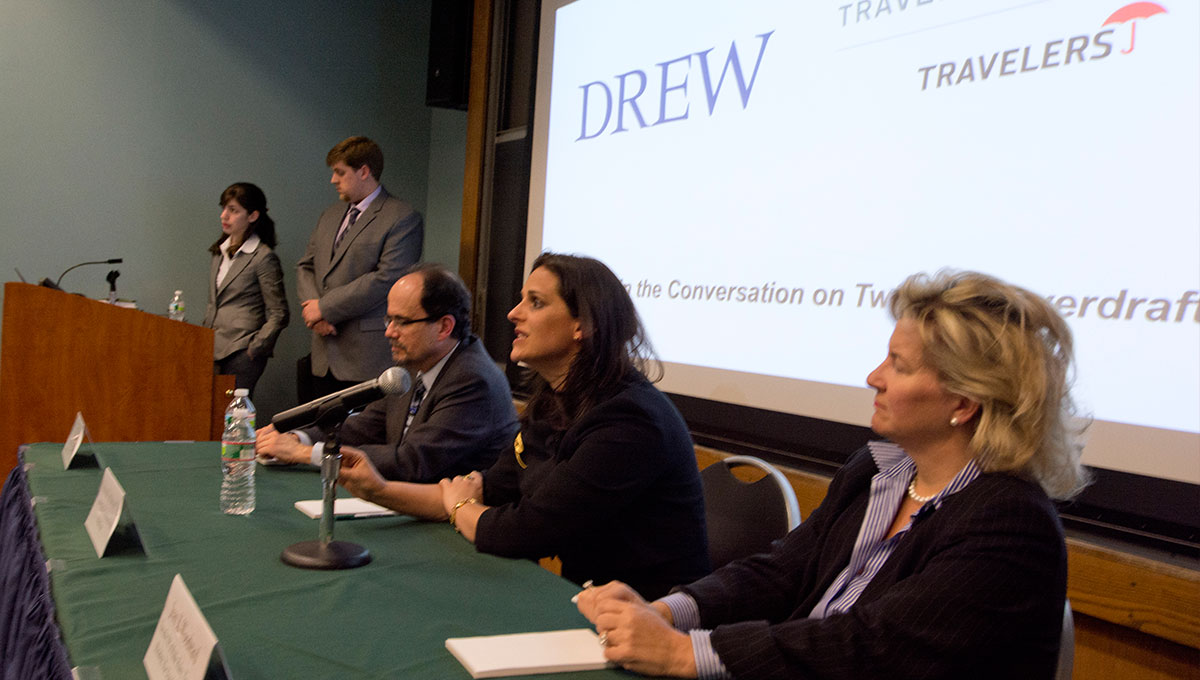 Drew University's Economics and Business Studies Department & Alumni and Parent Relations Office
Madison, New Jersey
April 3, 2013

Summary

The Travelers Institute continued the "Overdraft" University Symposia Series at Drew University in partnership with the Departments of Economics and Business Studies and Political Science and the Office of Alumni and Parent Relations as well as student groups. Hosted with Drew Business Studies Director Jennifer Kohn, the event kicked off with students Dylan Jones and Sabrina Fruci who led a post screening discussion featuring Travelers Institute President Joan Woodward, Political Science Professor Philip A. Mundo and alumna Vanessa Van Brunt of Wells Fargo. During the discussion, students asked how they could contribute to solving the national debt – referencing the "DOT – Do One Thing" campaign featured in "Overdraft" that promotes small steps to tackle big problems. All panelists offered their opinions as to how to contribute suggesting local involvement as the first step. Click for a full summary.
Welcoming Remarks
Joan Woodward, President, Travelers Institute; Executive Vice President, Public Policy; The Travelers Companies, Inc.
Panel
Moderators – Dylan Jones, President, Political Science Society, Drew University; Sabrina Fruci, President, Drew Economics and Business Society, Drew University
Philip A. Mundo, Professor, Drew University
Joan Woodward, President, Travelers Institute; Executive Vice President, Public Policy; The Travelers Companies, Inc.
Vanessa Van Brunt, Senior Vice President, Financial Institutions, Wells Fargo Corporate Bank