South Carolina Coastal Risk Symposium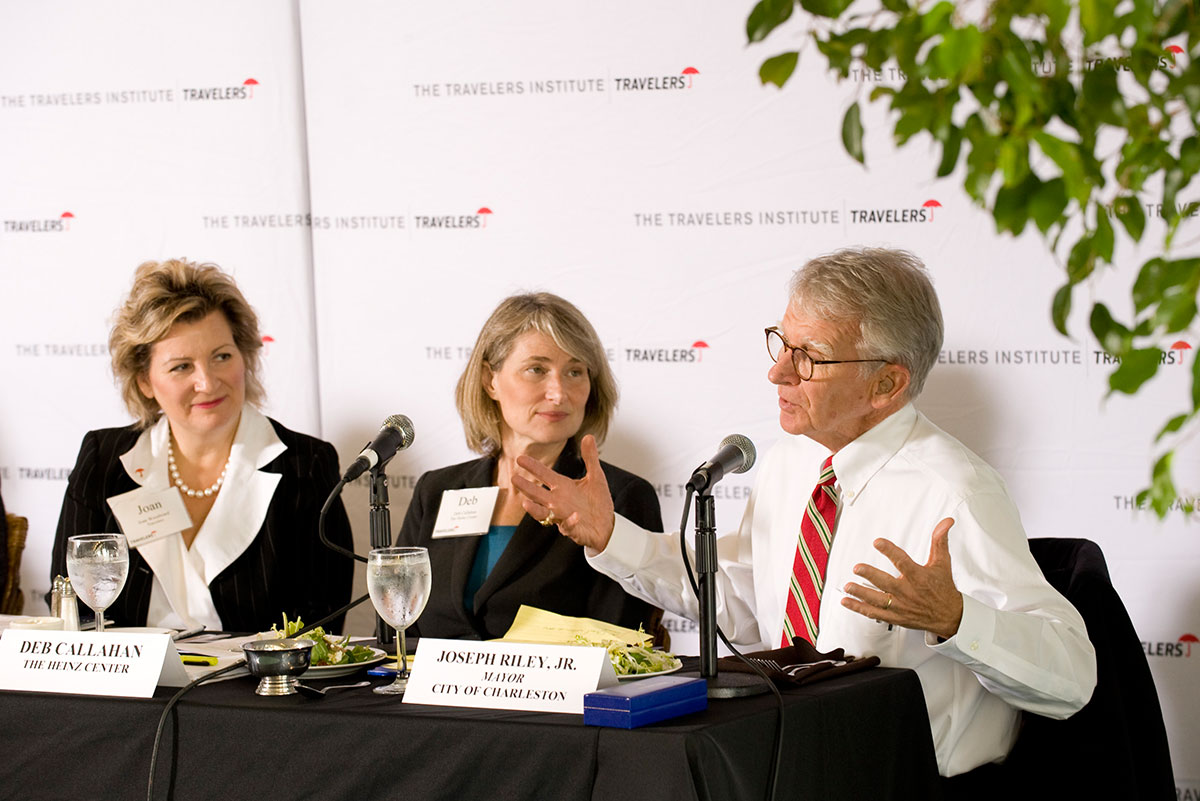 Charleston, SC
October 30, 2009
The Travelers Institute launched its first in a series of regional symposia on October 30, 2009, in Charleston, S.C., focused on addressing the financial threats posed to coastal areas, such as the availability and affordability of catastrophic wind coverage. The South Carolina Coastal Risk Symposium brought together local business and government and community leaders to identify strategies and solutions to protect and insure the coastal region. The panel discussion was hosted in partnership with the City of Charleston; the South Carolina Department of Insurance; The H. John Heinz III Center for Science, Economics and the Environment; Ceres and the Independent Insurance Agents & Brokers of South Carolina. Click for a full summary.
Panel
Moderator – Joan Woodward, President, Travelers Institute; Executive Vice President, Public Policy; The Travelers Companies, Inc.
The Honorable Joseph P. Riley Jr., Mayor, City of Charleston, S.C.
Leslie Jones, Deputy Director for Actuarial, Market and Alternative Risk Transfer Services, South Carolina Department of Insurance
Deb Callahan, President, The Heinz Center
Sharlene Leurig, Manager of Insurance Program, Ceres
Eric Nelson, Vice President of Risk Management, Personal Insurance, The Travelers Companies, Inc.