Small Business – Big Opportunity®
May 18, 2011 | Atlanta, GA
On May 18, 2011, the Travelers Institute hosted the second in its series of small business advocacy symposia Small Business – Big Opportunity®. The event convened small business owners as well as government and community leaders to raise awareness of, and identify solutions to, modern entrepreneurial challenges. The Travelers Institute held the event in Atlanta, Georgia, an important economic center where 97 percent of all businesses employ fewer than 100 employees and two-thirds of job growth comes from small business, according to the Metro Atlanta Chamber of Commerce.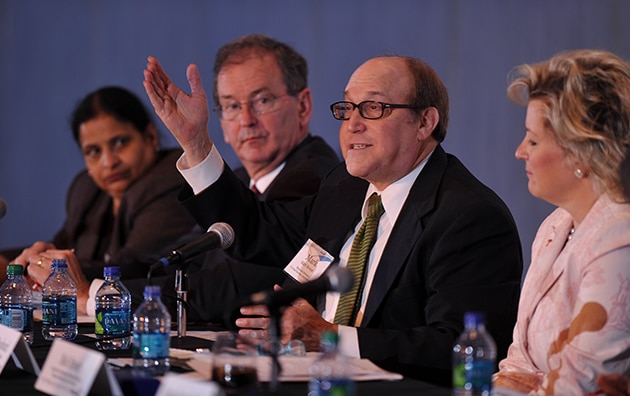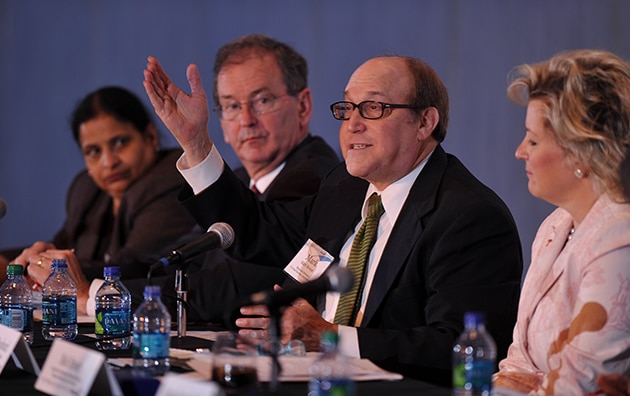 Speakers
Panel Discussion
Moderator: Joan Woodward, President, Travelers Institute; Executive Vice President, Public Policy; The Travelers Companies, Inc.
Mark Berson, Regional Advocate, U.S. Small Business Administration, Office of Advocacy (SBA)
Bob Brody, Senior Vice President, Global Operations Claim and Risk Control, Travelers
Karen Leone de Nie, Community and Economic Development Research Director, Federal Reserve Bank of Atlanta
Bernie Meineke, Atlanta Director, Small Business Development Center at Georgia State University
Naheed Syed, Founder and CEO, Global Resource Management Inc. and President, U.S. Pan Asian American Chamber of Commerce, Southeast Region
Marc Schmittlein, President & CEO, Travelers Select Accounts
Closing Remarks
Congressman Tom Price, Georgia, 6th District

Working together to promote small business success
Our small business advocacy initiative, Small Business—Big Opportunity®, helps promote small business success by convening entrepreneurs, policymakers and thought leaders to explore solutions to everyday small business challenges.
LEARN MORE