Small Business - Big Opportunity®
Juiy 16, 2013 | Boston, MA
On July 16, 2013, in partnership with the New England Council, and NYSE Euronext, the Travelers Institute held its ninth in a national series of small business symposia, Small Business - Big Opportunity® in Boston, Massachusetts. The luncheon symposium convened regional small businesses, policymakers, lenders and community leaders to discuss the small business environment throughout the region and address issues impacting small business growth and job creation. Panelists identified reasons for optimism within the regional and national economy and described actions their organizations have been taking to assist the New England small business community.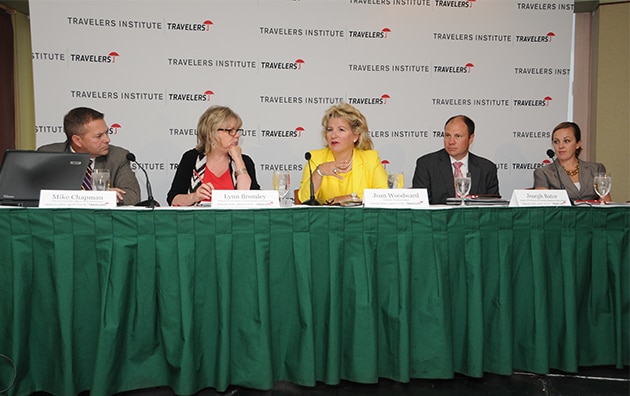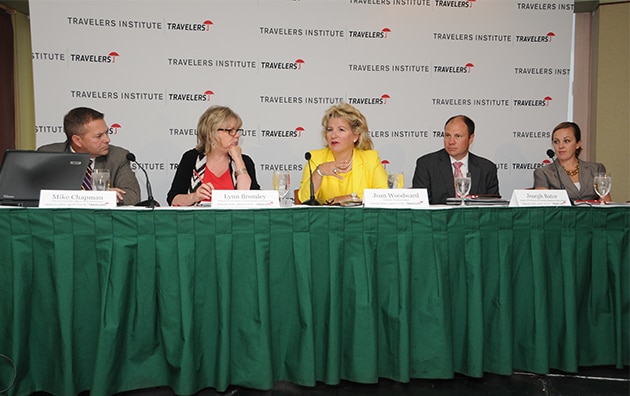 Watch Highlights from This Event
July 16, 2013: Small Business - Big Opportunity® (Boston, MA).
Speakers
Welcoming Remarks
Jim Brett, President, New England Council
Joan Woodward, President, Travelers Institute; Executive Vice President, Public Policy; The Travelers Companies, Inc.
Opening Speaker
Dr. Mary Burke, Senior Economist, Federal Reserve Bank of Boston
Panelists
April Anderson Lamoureux, President, Anderson Strategic Advisors, LLC and former Assistant Secretary for Economic Development, State of Massachusetts
Joseph Bator, Senior Vice President and Director of Business Banking, Eastern Bank
Lynn Bromley, Regional Advocate, Region 1, U.S. Small Business Administration Office of Advocacy
Mike Chapman, Chief Sales Officer, HUB International

Working together to promote small business success
Our small business advocacy initiative, Small Business—Big Opportunity®, helps promote small business success by convening entrepreneurs, policymakers and thought leaders to explore solutions to everyday small business challenges.
LEARN MORE