Small Business - Big Opportunity®
September 26, 2013 | Chicago, IL
The Travelers Institute held its 10th Small Business - Big Opportunity® symposium in Chicago, Illinois, at the Women's Business Development Center's (WBDC) annual Entrepreneurial Woman's Conference. The conference convened more that 1,000 female small business owners and advocates from across the Midwest. Travelers Institute President Joan Woodward kicked off the discussion, noting that as one of the largest insurers of small business in the U.S., Travelers believes small businesses are the economic engine of the United States, and the sector is a driver for creating and sustaining jobs. The company's goal is to help small businesses thrive and not just survive.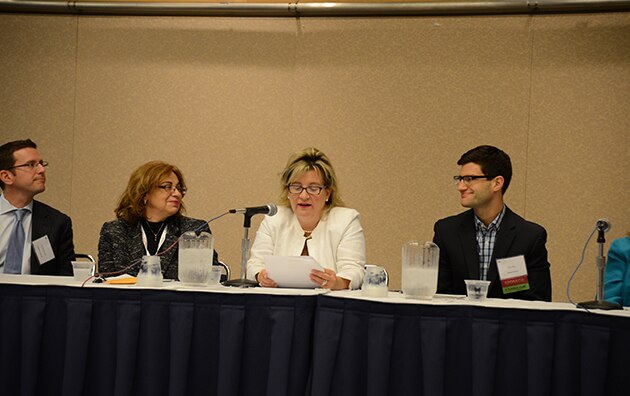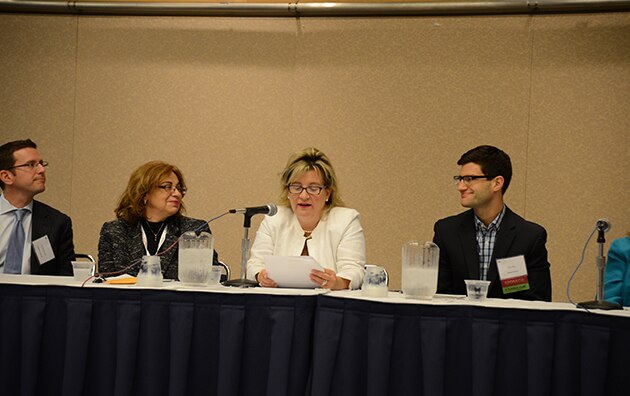 Speakers
Moderator: Joan Woodward, President, Travelers Institute; Executive Vice President, Public Policy; The Travelers Companies, Inc.

Amber Colley, Director of Sales Partnerships, Dun & Bradstreet Credibility Corp.
David Frank, President and General Counsel, SomerCor 504, Inc.
Michelle Kantor, Federal Government Contracting Practice Lead, McDonald Hopkins LLC
Tim Ritz, Managing Director of Technical Procurement, United Airlines
Kirstin Simonson, Second Vice President, Global Technology Underwriting, Travelers

Working together to promote small business success
Our small business advocacy initiative, Small Business—Big Opportunity®, helps promote small business success by convening entrepreneurs, policymakers and thought leaders to explore solutions to everyday small business challenges.
LEARN MORE