Kansas City, Missouri
April 25, 2012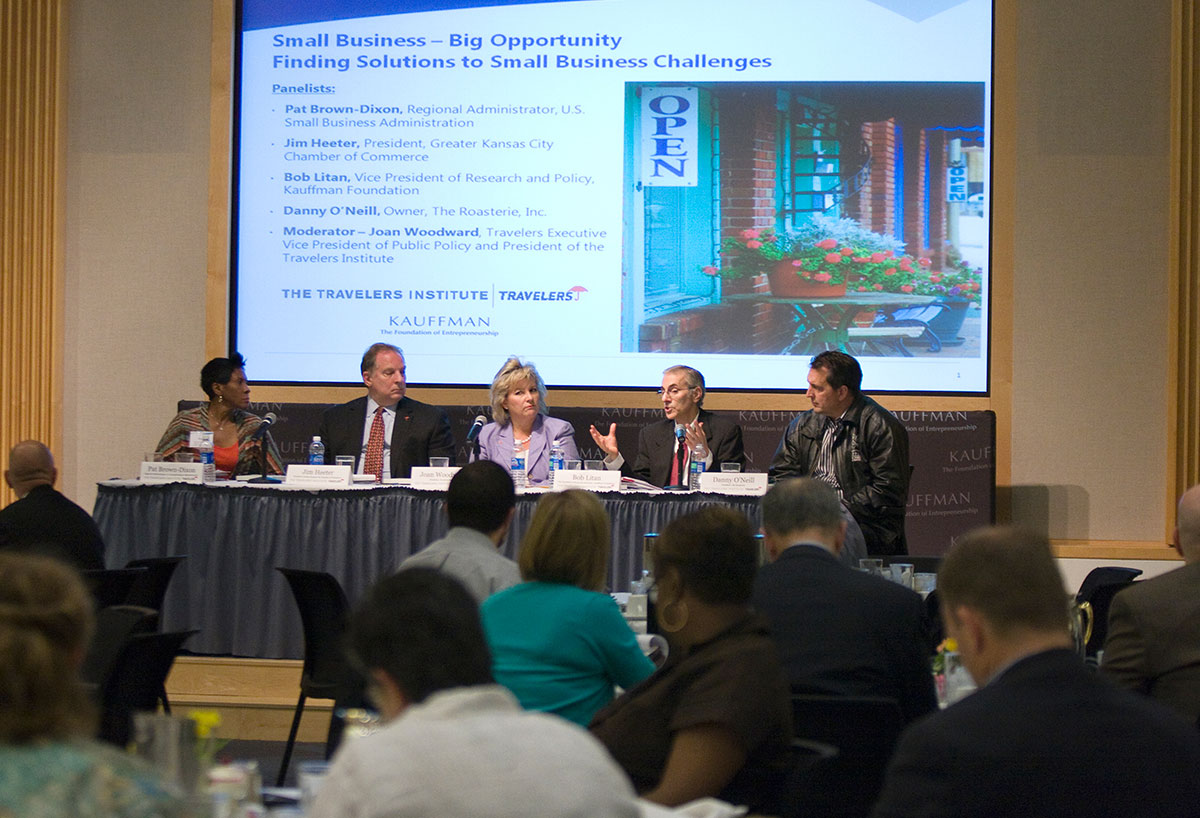 The Travelers Institute, in partnership with the Ewing Marion Kauffman Foundation, hosted its seventh in a national series of small business advocacy symposia, "Small Business - Big Opportunity," in Kansas City, Missouri. The event convened small business and community leaders at the Kauffman Foundation Conference Center. Click for a full summary.
Panelists:
Moderator: Joan Woodward, President, Travelers Institute; Executive Vice President, Public Policy; The Travelers Companies, Inc.
Pat Brown-Dixon, Regional Administrator, U.S. Small Business Administration
Jim Heeter, President, Greater Kansas City Chamber of Commerce
Bob Litan, Vice President of Research and Policy, Kauffman Foundation
Danny O'Neil, Owner, The Roasterie, Inc.
See highlights from this event:
April 25, 2012: Small Business - Big Opportunity Symposium (Kansas City, MO)