Small Business - Big Opportunity®
October 6, 2011 | Los Angeles, CA
On October 6, 2011, the Travelers Institute hosted its third in a series of small business advocacy symposia, Small Business - Big Opportunity®. Held at the Latino Coalition Southern California Economic Summit in Los Angeles, the program provided an opportunity for panelists and attendees to discuss the promotion of job creation and economic growth, as well as the importance of disaster planning and risk management for small businesses.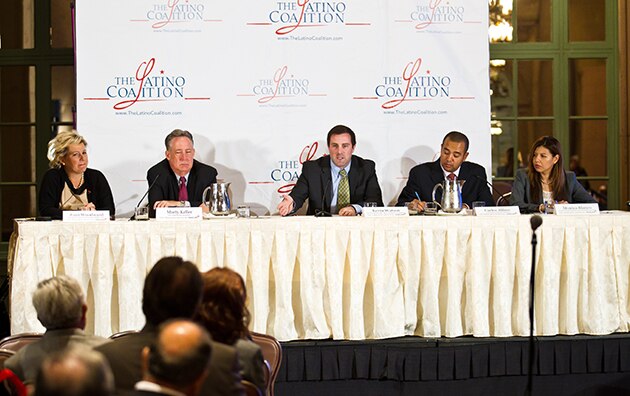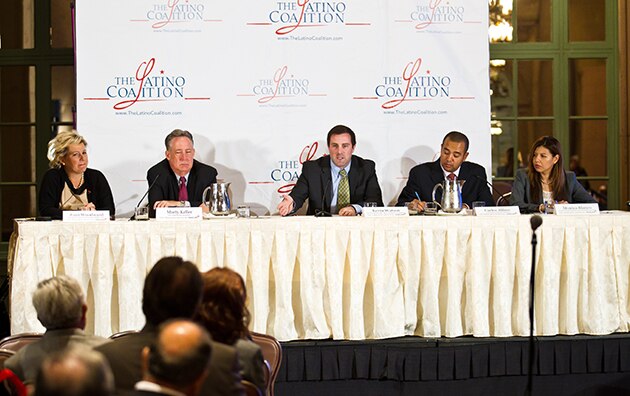 Watch Highlights from This Event
October 6, 2011: Small Business - Big Opportunity® Symposium (Los Angeles, CA).
Speakers
Panel Discussion
Moderator: Joan Woodward, President, Travelers Institute; Executive Vice President, Public Policy; The Travelers Companies, Inc.
Carlos Alfaro, Co-Founder and President, Insurenex
Monica Blanco, Travelers Second Vice President Product & Platform, Small Commercial
Marty Keller, CEO, Small Business Revolution and former Director of the Office of Small Business Advocate for the State of California
Kevin Watson, Senior Vice President for Political and State Affairs, U.S. Chamber of Commerce Institute for Legal Reform (ILR)

Working together to promote small business success
Our small business advocacy initiative, Small Business—Big Opportunity®, helps promote small business success by convening entrepreneurs, policymakers and thought leaders to explore solutions to everyday small business challenges.
LEARN MORE