Small Business - Big Opportunity®
March 15, 2011 | Morristown, NJ
On March 15, 2011, the Travelers Institute launched its first of a series of symposia across the country to identify specific challenges facing small businesses in Morristown, New Jersey. The policy discussion, Small Business – Big Opportunity® brought together small business, government, and community leaders to raise awareness and seek solutions for the issues facing small businesses across the country. The Travelers Institute chose New Jersey for its first symposium because the state has undertaken several initiatives to create a positive climate for small businesses. The panel discussed the promotion of job creation, and economic growth, as well as the importance of disaster planning and risk management for small businesses.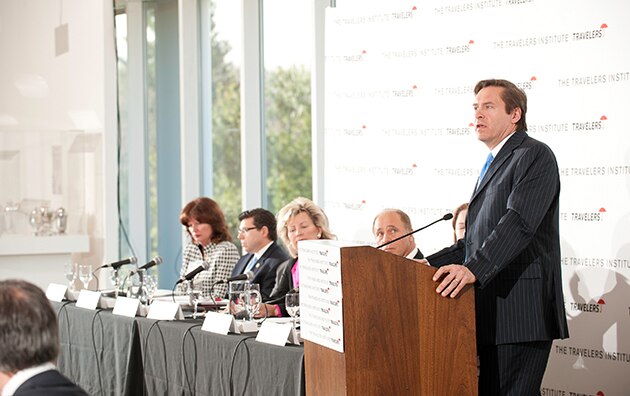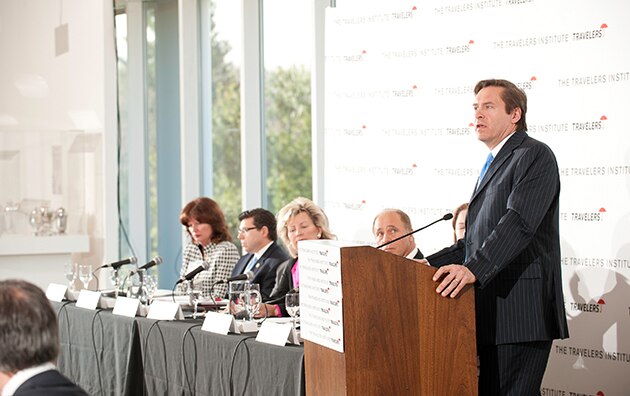 Speakers
Opening Remarks
Marc Schmittlein, President & CEO, Travelers Select Accounts
Panelists
Moderator: Joan Woodward, President, Travelers Institute; Executive Vice President, Public Policy; The Travelers Companies, Inc.
Assemblyman Anthony M. Bucco, New Jersey General Assembly, District 25
Steve Liberti, President & Owner, Harbor Freight Transport Corporation
Paul Boudreau, President, Morris County Chamber of Commerce
Donna Childs, CEO of Childs Capital and author of "Prepare for the Worst, Plan for the Best"
Liz Allen, Executive Vice President, Rue Insurance
Closing Remarks
Elizabeth MacKay, Senior Policy Advisor to the Lieutenant Governor at New Jersey Department of State

Working together to promote small business success
Our small business advocacy initiative, Small Business—Big Opportunity®, helps promote small business success by convening entrepreneurs, policymakers and thought leaders to explore solutions to everyday small business challenges.
LEARN MORE