Leading Through Crisis: A Conversation with Team Rubicon Co-Founder & CEO Jake Wood
October 28, 2020
Webinar 
This program is proudly presented as part of the Travelers Institute's Small Business – Big Opportunity® initiative.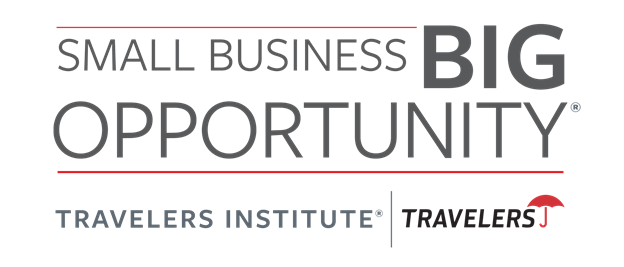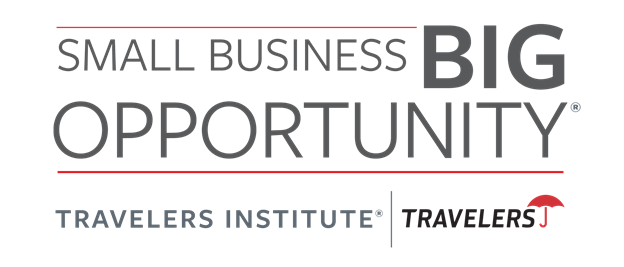 In this installment of the Travelers Institute's Wednesdays with Woodward® webinar series, Team Rubicon Co-Founder and CEO Jake Wood shared strategies for leading through crisis, drawn from his experience on the battlefield and in disaster zones. Wood, a former U.S. Marine Scout Sniper, leads one of the fastest growing non-profit organizations in America, which repurposes the skills of military veterans to respond to disasters. Under his leadership, Team Rubicon has responded to over 700 disasters since 2010, including wildfires, hurricanes, tornadoes, earthquakes and now the COVID-19 pandemic.
Wood, author of Once a Warrior: How One Veteran Found a New Mission Closer to Home, has operated in extreme, chaotic conditions requiring calm and rational decision-making. He shared a U.S. Army framework, "VUCA," which outlines complex, uncertain situations (Volatility, Uncertainty, Complexity, Ambiguity), and how to overcome them (Vision, Understanding, Clarity, Agility).
He provided several examples from this framework for leading through crisis and conquering chaos.
Watch the Replay
(DESCRIPTION) 
Joan Woodward in a video window in the upper right corner. Text, Wednesdays with Woodward (registered trademark), A Webinar Series. Leading Through Crisis: A Conversation with Team Rubicon Co-Founder & CEO Jake Wood. Logos under the text, Team Rubicon Disaster Response, Travelers Institute, Travelers, Partnership for New York City 
(SPEECH) 
Hi, good afternoon, and thank you for joining us today. I'm Joan Woodward, and I'm honored to lead the Travelers Institute, the public policy division and educational arm of Travelers. Today's program is part of our Wednesdays with Woodward, a series we started this summer to explore issues impacting our personal lives and professional lives in these really difficult and uncertain times. 
(DESCRIPTION) 
Join our mailing list: institute@travelers.com. Indeed Connect: Joan Kois Woodward. Watch Replays: travelersinstitute.org. hashtag WednesdayswithWoodard 
(SPEECH) 
We're pleased you're here today and hope you'll stay engaged with us. So there's a couple of ways to get engaged. One, you can email us to get on our mailing list for all these terrific webinars and their content. So that email is institute@travelers.com. Or you can connect with me directly on LinkedIn, Joan Woodward. Or you can watch some of our replays or past webinars at our website, travelersinstitute.org. 
So today, we're thrilled to be joined by the Partnership for New York City. And hello to all our partnership members that are with us today. A big shout out and thank you to the president and CEO Kathy Wylde, my good friend, for her ongoing collaboration with us at the Institute. 
(DESCRIPTION) 
Wednesdays with Woodard is an educational webinar series, presented by the Travelers Institute, the public policy division of Travelers. This program is offered for your informational and educational purposes only. You should consult with your financial, legal, insurance or other advisers about any practices suggested by this program. Please note that this session is being recorded and may be used as Travelers deems appropriate. 
(SPEECH) 
So before we begin, I'd like to draw your attention to our disclaimer and notice of recording today. So let's get right to it. 
(DESCRIPTION) 
Photo and text, Speaker, Jake Wood, Author, Once a Warrior, Co-Founder & CEO, Team Rubicon 
(SPEECH) 
I promise it's going to be a fascinating look at leadership today. John, not from the boardrooms that we all sit in, but from the battlefield. Our speaker is a respected and widely recognized social entrepreneur. He was named in The Chronicle of Philanthropy's 40 under 40. He's elected at a CNN Hero and named by Goldman Sachs as one of its top 100 most intriguing entrepreneurs. 
So Jake Wood is the co-founder and CEO of Team Rubicon, one of the fastest growing nonprofit organizations in America that is equal parts innovation, inspiring, and critically needed areas. Jake and his team recruit military veterans to respond to disasters here in the United States and across the globe. Under his leadership since 2010, the organization has grown from 8 to under 100--over 130,000 volunteer members responding to over 700 disasters worldwide. 
So think about that. Wildfires, hurricanes, tornadoes, earthquakes, and many, many other perils. Our colleagues in the insurance industry are certainly very familiar with those. Team Rubicon repurposes military skills such as emergency medicine, risk assessment, logistics, teamwork, and decisive leadership to help stand communities back up after devastation, all the while providing veterans with camaraderie and a new purpose as they reintegrate back into civilian life. So what a concept. 
As you can imagine, they are experts operating in ambiguous and chaotic and uncertain environments. Jake himself served four years in the US Marine Corps and was deployed to Iraq and Afghanistan as a Scout Sniper, perhaps one of the most extreme examples of having to maintain calm and execute rational decision-making in chaotic situations. 
(DESCRIPTION) 
Book cover, How One Veteran Found A New Mission Closer To Home. Once A Warrior. Jake Wood, Founder and CEO of Team Rubicon. Complimentary Copy. Email institutetravelers.com. Include your: Name, Shipping Address, Phone Number. Limited supplies available to business partners and webinar guests on a first come, first serve basis. Gift rules may apply. 
(SPEECH) 
His highly anticipated memoir, Once a Warrior, is being released in just two weeks right before Veterans Day. So we're getting a sneak peek of that book today. 
I'm pleased to share that in honor of Veterans Day, the Travelers Institute is providing complimentary copies of Jake's book. Please note though, that are limited copies available so get your request in early. It's on a first come, first serve basis really to our business partners, our agents and our brokers and our webinar guests. So gift rules may apply for public officials as well. To request your copy, email us at institute.travelers.org with your name, address, and your phone number. 
(DESCRIPTION) 
Photos and text, Joan Woodward, EVP, Public Policy; President, Travelers Institute MODERATOR, Jake Wood, Author, Once a Warrior, Co-Founder & CEO, Team Rubicon 
(SPEECH) 
So I met Jake five years ago when the Travelers Institute honored Team Rubicon with the inaugural Travelers Excellence in Community Resilience Award. We could not have been more pleased to see that relationship continue and grow with Travelers supporting development of Team Rubicon's mobile training centers and their initiative to staff and fund responses to low attention disaster areas that really do fade from the headlines. So these are people in extreme poverty that sometimes do get left behind and Jake's team goes in to help them. 
We also share information about the practices and technologies we utilize for disaster response, including heat mapping with his organization. So we're happy to do that to help them. I know Jake and team have led the charge. They're crisscrossing extreme weather maps with vulnerability indices to determine areas that may not have adequate insurance and need that extra support. So that heat mapping they're doing is really critically important to their mission. 
Travelers is all in on Team Rubicon and its mission. We have given our pledge to over $3 million in financial support through the Travelers Foundation and we're so pleased that we're able to do that. This year, we're incredibly proud that Travelers was named to the Military Times for the Bbest Vets Employers list for the seventh consecutive year. We strongly believe in military experience brings an invaluable skill set to our company. As chair of the Travelers Military and Diversity-- Military and Veterans Diversity Network, I can say we're deeply honored to be a leader in this space. 
So before I hand it over to Jake, a quick note that we're going to take questions at the end of this program. But don't wait to submit your questions, put them there in the Q&A function at the bottom of your screen. Use that Q&A function. If you don't want me to read your name, do send anonymously. And so get those questions coming in as Jake joins us. 
So with that, please join me in welcoming Jake Wood. 
(DESCRIPTION) 
Wood in a video window in the upper right corner. Text, Jake Wood, Founder & CEO, Team Rubicon. Author, Once a Warrior, Sergeant, U.S. Marine Corps 
(SPEECH) 
Hi, there. Joan, thank you for having me. How are you doing? 
Great.  
Well, listen, I see we have hundreds of people across the country and I am just, first of all, so thrilled to be able to join you. When Joan reached out to me about joining one of these Wednesdays with Woodward sessions, it was a no-brainer for me, as she mentioned. 
The company has been such an amazing supporter of our work and just the opportunity to speak to people in the insurance industry who if you--if you sometimes take for granted just how important your work is, reflect for a moment on how you protect people's most important assets in these devastating circumstances. And I speak to a lot of insurance companies. And I always try to remind people of that. In many ways, you guys do help to restore hope for the members of these communities. So thank you for what you do and thank you for the opportunity to be here. 
Joan talked a little bit about my background. As she mentioned, I served in the Marine Corps for four years in a Scout Sniper team with deployments to Iraq and Afghanistan. And during that time, I obviously got my first taste of what it's like to lead teams in working in chaotic environments. There's a reason why people talk about the fog of war. They talk about the battlefield in ways that really show that the complexity of that environment is probably unparalleled anywhere else. 
And from that experience in the Marine Corps and in starting as an entrepreneur or building Team Rubicon, we've taken so many of those skills and experiences we learned from the battlefield in navigating that chaos to help us put together teams and deploy them into disaster zones to once again, if you will, decode that chaos in these communities and help them navigate these post-disaster scenarios. 
And so I'm going to spend about 10 to 15 minutes just talking you through a couple of constructs in approaches that we take to these types of situations. But really, I look forward most to having a question and answer here at the end, both with Joan and with you. So I really would encourage you to put those questions in there. That's the most fun for me. Jessica, if you'll advance the slide here. 
(DESCRIPTION)
Heavy clouds above dark ocean waters, lightning in the distance. Text, VUCA 
(SPEECH) 
I first want to start by helping us to frame what chaos is. So in the military, the US Army developed a framework for defining chaos about 30 years ago at the US Army War College. That framework uses an acronym called VUCA, V-U-C-A, to help us to think about chaos. 
(DESCRIPTION) 
Sun shines through the clouds over blue ocean waters. 
(SPEECH) 
Now, we have been able to turn VUCA on its head--and go ahead and advance the next slide here-- because while the acronym that the US Army War College developed VUCA, which stands for volatility, uncertainty, complexity, and ambiguity is how we define chaos, the flip side of VUCA, which I'll get to in a moment, is how we can defeat it. So again, VUCA stands for volatility, uncertainty, complexity, and ambiguity. 
Oftentimes, people think of these as synonyms for one another. People face a chaotic situation. They think, oh, it's volatile or it's uncertain or it's complex. The reality is each of these is distinctly different. Now why is that important? It's important because understanding the type of chaos that we're facing helps us through that diagnosis to understand how we need to focus our team's efforts and our efforts as a leader to lead through it. 
So let me walk you through each of these here and help you understand how they're different from one another. So a volatile situation is one that is unexpected and unstable. But ultimately, volatile situations aren't that difficult to understand. 
The best analogy here is the stock market. In the stock market, we understand the levers that move stock prices up and down. We understand how interest rates impact this. We understand how things like unemployment impact stock prices kind of at both a macro and a micro level. But we don't understand, or we cannot control or anticipate, shocks to that system. 
So if an oil war breaks out between Russia and Saudi Arabia, that's going to cause oil prices to plummet. That's going to inject uncertainty into the stock market. Prices are going to deflate. COVID-19, obviously beyond our control, leads to an economic shutdown. Obviously, that's going to devastate the stock market. 
The other thing that's important to know about moments of volatility is we don't understand how long they are going to endure. Sound familiar? Kind of find ourselves in a situation like that today. Now, I'm going to go through the rest of these three, uncertainty, complexity, and ambiguity. And then in a moment I'm going to talk about how we use VUCA to defeat these. 
So uncertainty, there's a lack of predictability and there are high prospects for surprise. Now, similar to volatility, we understand some basic cause and effect in the situation, but really critical information is lacking. So in a situation like volatility--we're using an example of the stock market--we usually know most of, if not all, of the information. There's a wealth of information. It's well structured. We can assess it. We can go through it. We can make predictions about it. 
With uncertainty, there's key elements of information that are missing. The best analogy that I use for this is a game of blackjack. I often tell people blackjack would be really easy if you knew what both of the dealer's cards were because that game is governed entirely by probability and statistics. And it still is even though we lack that one piece of critical information, which is the dealer's card in the hole. 
Now, the other piece of information that would be really helpful to know is what's the next card in the deck. And of course, we don't know that either. Nonetheless, even absent that information, we can make really smart choices based off of our understanding of effectively the rules of the game. And life is very much similar. 
Now, next we have complexity. Now complexity, really think about countless interconnected variables and the volume of information is overwhelming. So whereas in uncertainty you have key pieces of information that you don't know, in complexity, it's almost as if you know too much. So a great example here to think about, to visualize this, is the game of chess. 
So chess is one of the most complicated games that mankind has ever created. In fact, we still have not yet built a computer that has enough processing power to actually solve the game of chess. Let me give you an example of how complicated it is. After each player has made just four moves, so each player has moved to chess pieces four times, there are 288 billion, with a B, possible combinations of the board. 
The average chess game played between two amateur players who actually know what they're doing lasts about 30 to 40 moves. On average, for each move, a player has about 30 choices. And of course, that differs depending on where in the game they are, but 30 moves. Good chess players, of course, are thinking multiple moves ahead. If I move this piece, how is my opponent going to react. And then what are my options based off of their likely reactions to mine. 
And then of course, the farther out you get, the more and more complicated that decision tree gets. So in this situation, it's that nature, the volume of information that can overwhelm people. Think about the phrase analysis paralysis. 
Now finally, we get to ambiguity. Ambiguous situations tend to be the most dangerous. Why is that? In these situations, causal relationships are unclear. So whereas we think that 1 plus 1 equals 2, in ambiguous situations, it appears as though it no longer does. The other thing here is there is no precedent upon which we can base our decisions. So we've literally never seen this before. 
Now, as we know, most often leaders in organizations rely on precedent lessons that they've learned in the past to solve problems that they're facing today. Ambiguous situations don't allow us to do that. Once again, does this sound familiar? People often think of COVID-19 and people are often invoking the 1918 Spanish flu. But the reality is, that's not a precedent for where we currently exist 
Twitter didn't exist in 1918. Misinformation didn't spread like it did in 1918. The availability to create a vaccine period, let alone one inside possibly of a year, didn't exist in 1918. So truly, there really is no precedent for what we're experiencing today. That's both good and bad because much of what the landscape has changed, has changed to our benefit. 
So this is how the military approaches defining chaos. Now, it's important to define chaos because rule number one of the battlefield is know your enemy. So if you know the specificity of what you're facing in a chaotic situation, then how to navigate it. And that helps us to get to where we're next. Go ahead and skip forward two slides, Jessica. One more. There we go. 
(DESCRIPTION) 
Text, vision, understanding, clarity, agility 
(SPEECH) 
So now, I mentioned that we can flip VUCA on its head and we can use it to actually battle it. So I've kind of come up with this construct here for how I think about approaching moments of chaos. And it uses vision, understanding, clarity, and agility. If you go to the next slide, we'll talk about why each of these are important. 
(DESCRIPTION) 
Text within four quadrants of a square. Clarity. Crystal. Clear. Communication. Distill vast information down to what's important. Create focus. Know the roles. Vision. Keep the big picture in mind. Know your vision and work towards it. Agility. Empower people to make key decisions. Generate rapid feedback. Understanding. Create security and shared consciousness. Break down tasks to generate confidence. 
(SPEECH) 
So vision, keeping the big picture in mind. Vision is important. It's probably the most important thing that a leader can do, setting from the beginning a vision for what that organization is trying to accomplish and aligning a team behind it. Vision is particularly important--while it's important in all four of the types of chaos, it's particularly important in volatile situations. So V2V. 
Think about that. Because people tend to be reactionary in volatile situations. People see the stock market--going back to the stock market example, they see it plummet and they quickly start selling. Now of course, that goes against the common mantra buy low sell high. People end up selling at a loss. And really, they're only doing that because they've lost sight of a longer-term vision. 
So always maintaining that vision and realigning your team to that vision helps them to navigate through those moments of volatility. Because again, duration is unknown in those moments. So keeping your eye on that longer term horizon, the vision for what you're trying to go in the future, is really, really critical in these moments. 
Now understanding. Now remember, understanding here is really what helps us to battle that uncertainty. Remember uncertainty is defined by the information we don't know. So it's really critical in these moments of uncertainty to invest in a common understanding, helping people to share information up, down, and sideways throughout organizations. 
One of my mentors, General Stanley McChrystal, wrote a fantastic book called Team of Teams. I highly recommend you read it. One of the few business books that I actually recommend consistently. He had this phrase called shared consciousness. And it takes organizations a lot of effort to develop this. And a lot of people look at the amount of meetings that are required to be held in order to generate this shared consciousness and they call that inefficient. And Stanley McChrystal would argue that creating this high density of information sharing is what allows organizations to move as quickly as they can because everybody's singing off the same sheet of music. 
Next, when we talk about complexity, again, it's that overwhelming volume of information. We battle that with clarity. One of the most important things that a leader can do is separate the wheat from the chaff, help people focus on what really matters. Going back to the game of chess, I mentioned that for any given move, the average player has about 30 options that they can explore, which means that for each of those options, the opponent has 30 reactions that they can make to it. 
And obviously, that decision tree gets immense very fast. But good and great chess players, they know what the good and bad options are off the bat. So they immediately aren't wasting any of their brainpower evaluating poor strategic or tactical choices. Leaders do the same thing. They help concentrate and clarify to their teams what to focus on. 
The other thing that's important here is clarifying roles. So in these moments of chaos, people tend to run around with their head--their hair on fire. That's counterproductive. Obviously, we know that recentering people on what their role is, how their role contributes to that vision, and what the expectations are for them in that role helps to kind of recenter everybody, calm people down, and make sure that there's alignment across the team so that there's not wasted energy and churn in the process. 
And then finally, I mentioned that ambiguity is probably the most dangerous situation to find yourself in. No precedent exists, 1 plus 1 no longer equals 2. This is really that fog of war scenario. How do you battle that? You battle it with agility. What is agility? This is really empowering your people. This is placing trust and confidence that you've built the right team with the right talent. It's knowing that they are closest to the problem. And in the Marine Corps, we would call that the point of friction. 
And it's trusting that they're going to be able to realize what needs to be done because, again, they have that vision in mind. They're going to understand the resources that they have available better than you are, and they're going to be able to improvise, adapt, and overcome quickly. So it creates this agility. Agility, it leads to speed, it leads to organizational resilience. It leads to flexibility. So that's really, really critical for those moments. 
(DESCRIPTION) 
In the absence of A PLAN move toward the sound OF BATTLE 
(SPEECH) 
Next slide. 
So to close, again, I mentioned that I want to get to the Q&A because I think that's the most fun part here. I'm going to just end with three or four mantras that we used at Team Rubicon early in COVID to help us navigate the specifics of this chaos that we've been experiencing in 2020. 
So the first one is this. This is a mantra from the military. In the absence of a plan, move toward the sound of battle. When COVID hit, we did not have a playbook for it. Nonetheless, Team Rubicon knew that communities were going to be relying on organizations like ours to get them through this. 
So though we didn't have a plan for how we would pivot our organization into a global pandemic, we knew that couldn't stop us and we knew that we didn't have time to develop the plan. So we quickly put in place safety protocols, moved our teams out into the community to identify the problem sets that were bubbling up. And then every day for 47 consecutive days, we published guidance that was an iterative process where a one-page safety protocol policy ended up being 120-page document 47 days later with 47 distinct revisions to it. 
So we built the plan on the fly by moving towards the sound of battle. Again, moving towards that point of friction, getting on the ground, identifying the problems up close in a safe way, not in a cavalier way, is really the only way that you're going to be able to react quickly when time is of the essence. And time matters here in moments like this. And I'll use another phrase, your speed or velocity is a tactic all its own, particularly in a highly competitive environment. 
So you take COVID and you take a for profit industry where you're competing for market share, you're competing for share of wallet, all of those things, a speed is a tactic all its own. And so you can't afford to sit around and wait for the perfect plan to develop. And out next slide. 
(DESCRIPTION) 
PANIC is contagious 
(SPEECH) 
Now, this is really critical as leaders. The people on your team are going to turn to you to lead them through this moment. Understand this, panic is contagious. Panic is contagious. This is so true on the battlefield. Being cool, calm, and collected under fire, the tone of your voice, the look in your eye, the body posture, the body language that you demonstrate, the way that you communicate in an email. I mean, the last thing you want to do is go into all caps with a bunch of exclamation points. 
So people will turn to you. And ultimately, people reflect what they see in you. So your panic will cause panic. Now here's the good news, there are many other things that are contagious too. Leadership is contagious. Poise is contagious. So think about how you are bringing your attitude to these moments of crisis. Because remember, the people that you are leading, they're either going to gain or lose confidence in what they see in you. And ultimately, they're going to reflect what they see in you. So make sure you are generating something that you want to see reflected back into you throughout your team. Next slide. 
(DESCRIPTION) 
CONFRONT the brutal facts 
(SPEECH) 
Two more here. This one is particularly important in today's time. Confront the brutal facts. I think what we saw a lot of organizations do and some of our government institutions was bury their head in the sand early in this crisis. They refused to confront the nature of this pandemic. And instead, they relied on hope. 
We hope it's not going to come here from China. We hope that it's not that contagious. We hope that it doesn't spread via aerosols. We hope that the mortality rates are being overexaggerated. You can hope all you want. Hope isn't a strategy. So you have to confront the brutal facts. People will look at you as a leader. And if they see you denying the reality of the situation, they're going to know that you're not capable of leading them through it. 
So one of the things that we did early at Team Rubicon is we looked to the experts. We accepted that this was going to be very bad and that there was going to be dark days ahead and it was going to be painful for the country, for the economy, for Team Rubicon. And we said, we are going to continue to operate anyway. We are going to lead through this. We are going to confront the reality of the situation. Hope will not be our strategy. Hope will be a tool that we will use in the execution of a sound strategy. 
(DESCRIPTION) 
EMPOWER your people 
(SPEECH) 
And then one final one--and I think that this is really appropriate--you're going back to agility and having an agile organization that can solve for those ambiguous situations. You have to empower your people. Now is the moment when the stakes are high, when everything is on the line, when we don't know what's happening, where we have to trust that we've recruited the right team, we've put in place the right culture that's going to guide their decisions in the absence of orders. We have to trust that they've been trained, that they're aligned to the vision. And if we do that and we empower them, it's amazing what we will unlock. 
When people feel empowered, they feel courageous. When people feel courageous, they do extraordinary things, things that they maybe never thought they'd be capable of. But you can't do that if you keep them on that tight leash, if you smother their ingenuity, if you smother their enthusiasm because that's what's exactly going to happen if you try to micromanage them through the situation. Sometimes leadership is actually stepping back and letting other people step forward and win the day. 
So with that, I will welcome Joan back up to the digital stage and I can't wait to field her questions and yours. 
(DESCRIPTION) 
Joan and Jake share the screen. 
(SPEECH) 
Well, Jake, that was really powerful. I certainly--putting that framework together for us in thinking about leadership and certainly with the military angle on it, just very applicable for everyone on this call. And we have hundreds of people trying to figure out how to be better leaders for their teams, and myself included. So thank you so much for that. 
All right, guys. If you want to ask a question of Jake, put it in the Q&A. But I have a number of them myself so let's get started here. One of your reviewers for your new book, Chris Sacca--for any Shark Tank fans out there--he writes this, ever noticed that the best business books aren't best-aren't business books? This is one of those books. You just outlined lessons in leadership here for us. So what has been sticking with the business audience so you've been speaking to around the country with regard to your advice. 
Yeah. One of the--this year in particular, I've had a lot of businesses have me come in to talk through that VUCA framework. I think--and I would--it's hard to--I can't dive into it in 10 minutes. And so I would tell your guests that on my website, jakewood.co, I have a blog post that goes into detail about that framework. And feel free to look it up and no pride in authorship. Go ahead and repurpose it for your teams. 
So a lot of companies have had me come in to help them understand that framework. We tend to think of chaos as kind of amorphous. Like it's all the same. It's chaotic people are running around, hair on fire. Let's be calm, let's be sober in our assessment of what we're facing. Let's break it down. Let's put it on this grid. Let's understand if it's volatile versus ambiguous, uncertain versus complex, everything in between. Because it's only when we understand what we're facing that we can build and develop the right strategies for it. 
It's a resource-constrained environment. We have to invest our time, our energy, our resources in the right strategies because we can't afford to waste any of them in these moments. And so I've really had business audiences latch on to that given the nature of 2020. 
Great. Great. So you said that to meet this moment, to conquer chaos, organizations really do need to throw out all the rules that were made for peacetime. So yourself, Team Rubicon completely restructured its 200-person staff into these five task forces and then breaking all the previous burning relationships to meet the COVID moment. So what can leaders joining us today learn from your experience and how you restructured your teams, again, breaking those reporting lines of command, if you will. And what can leaders take away from that experience. 
Yeah. Well, you mentioned the phrase that we use often at Team Rubicon, rules are made for peacetime. It was, again, not something I developed. A gentleman named General Russel Honore who was the leader of the Army's response to Hurricane Katrina, many people thought probably the only competent leader on the ground, he coined the phrase. And the point here is, what worked for you before this moment of crisis is probably not what is going to work for you during that moment of crisis. 
So the protocols that we develop, the policies, the processes that we develop, they were built for a normal operating environment. Introduce an abnormal or chaotic operating environment. Chances are, many of them are going to break. And what happens is people tend to cling on to them because they're familiar and they try to force them, force this moment of chaos into these protocols when in reality, you have to just burn that playbook to the ground and start over. 
Now, don't throw the baby out with the bathwater. Be thoughtful and deliberate in what's not working and what can still work. And you have to be diligent in that assessment. But it's really critical for people to just completely reimagine how they need to approach that moment. We did that with COVID-19. Like I said, we didn't have a playbook when this started. We have a 200-person staff, as you mentioned. We restructured the entire staff into five task forces focused on getting us into this fight early. 
And one element of that was kind of a continuous improvement task force. As we were rolling out these protocols, I mentioned for 47 straight days, we had a formal revision of that playbook every single day. That was through a continuous improvement mechanism that we created early. We took people out of roles. We might have had people that were in marketing roles and suddenly they found themselves on a future operations task force. 
And you know, we didn't have a single person say, hey, listen, I don't know what I'm doing. That's not in my job description. I think I'm in the wrong seat. Because everybody was aligned to that vision because they knew the stakes. Everybody got in and they said, all right, I'm going to--I'm here to roll up my sleeves. I'll learn whatever I need. And we're in it to win it. And so just giving people the confidence that comes from that decisive early action goes a long way. 
OK. So that is--that's really great and leads into my next question here. So you're a big advocate of empowering people and then getting out of the way, which I think is a terrific philosophy. But how does that philosophy guide your hiring decisions. So you know what type of people are you looking for, for example. 
Well, listen, I have to empower people because I'm really not that good at any of the stuff that we do. So I knew early that if I was going to survive as an entrepreneur and a CEO, I needed to hire people much, much smarter than I was. And that was probably the only thing that I was competent in early, was surrounding myself with great talent. 
How do we hire those people? I'll tell you a litmus test that I used early at Team Rubicon. We wanted to have a density of leaders in our organization. And I think some young entrepreneurs or some young leaders, I should just say entrepreneurs, they're prone to hiring people that are less capable than them. They allow their own insecurity about their talent or their experience lead them to hire people demonstrably less capable because they think, all right, well if I'm measurably better than that person, they have no choice but to follow me. That's a really bad strategy to take. 
One, you need to have people that are going to challenge you. You need people--you need to have the vulnerability of a leader who is going to allow his or herself to be challenged. And so early, wanting that kind of density, I asked two litmus test questions for people we were hiring. And it doesn't matter--and it didn't matter if they were senior role or a junior role, I asked one question. If I called that person in January 2010 when I was going to Haiti and there's a whole genesis story about how Team Rubicon started. It started in response to the Haiti earthquake. 
If I had called that person and asked them to join me on this mission to Haiti, would they have dropped everything and followed me down? So did they have the ability and willingness to follow me? Did they have that bias for action that's necessary in our organization. If they had gotten that far in the process, the likelihood was that the answer was always yes. 
Then I would flip it around and I'd say, if that person had called me in January 2010 and asked me to drop everything to follow them into one of the worst humanitarian catastrophes of the last 100 years, are they the type of person who had the same virtues, values, competence, and ability to lead that I would have put my life in their hands. And it was only if the answer was yes and I would have followed them into that moment, that I would have brought them on board. 
Wow. That is really, really--I mean, it's shocking that those kinds of questions that you asked of people, those are life-changing questions and I--it's fantastic. OK. So next kind of person who reviewed your book, Maria Shriver, she wrote that anyone who wants to better understand the veteran's experience should read this gut-wrenching, paradigm-shifting book. What should employers know about understanding the veteran experience and hiring veterans into their organizations, Jake. 
I think it's everything we've been talking about here. I was having this conversation with a senior leader at Citibank just last week. And listen, every company--no company has been immune from the chaos of COVID and everything that has flowed from it this year. And I was having this conversation with a senior leader and he said, one of the things that we uncovered was that the veterans on our teams helped lead us through this moment. 
They helped to normalize the chaos that we were experiencing and bring--just kind of bring everybody back down. Again, kind of that panic is contagious philosophy. Just, hey, let's focus on what's important. Let's talk about what we know, what we don't know, what we need to know, what needs to get done, how we can do it, who's got what job, who's responsible for what. 
And so I think what do companies and organizations need to know about veterans, they bring a massive amount of experience navigating chaotic situations in an under-resourced environment under some of the worst circumstances imaginable. And mission accomplishment is the only thing that matters. And the stakes are so high, higher than anything they'll ever face in the corporate world. And on average, these are people that performed. 
So you're taking a bet on somebody who's got a nontraditional resume but brings this ability to help these teams, regardless of what role they had in the military, navigate moments like what we're facing now. And then on top of that, there's all sorts of other things. They're trainable, they've got great attitudes, they're team first, mission first. You take that all day, like I'll take that over pedigree all day every day. 
Great. That's great. We do too. We love hiring veterans. There are really our top performing type people around the place. And so great advice. All right, Jake. A few more from me and then we'll open it up to the audience. We have a bunch of questions coming in. So you started Team Rubicon, you set that vision, you hired 200 people, and then you convinced 130,000 volunteers globally to follow you and your vision. So talk about-- talk to us about setting and communicating a vision where you're going to get people to follow you. 
Yeah. I mentioned vision. Vision's critical. It's kind of leadership 101. And I think for many people, they understand that the basic elements of a vision, it's got to be bold. It's got to be simple, and it's got to be relatable. So it's got to be bold. Anything that's not bold isn't going to inspire people and a vision has to serve to inspire people. It's got to be simple. Like it has to be kind of an unambiguous language. And it's got to be relatable. People have to hear it and they have to say, I understand how I fit into that. 
At the end of the day, that's really not that hard. The hard part with vision is not crafting something that's bold, it's backing it up with all of the actions subsequent to it. So if you say like, OK, Travelers, we want to be the best insurance company in the world. But then you cut corners and people look at that and they say, do we really want to be the best or are we trying to be the most cut rate. 
If we said we want to be the best disaster response organization in the world but then we weren't setting standards and holding ourselves to them, we weren't training to those standards, we weren't holding people accountable to them, I think people are going to quickly realize that vision is bogus. We don't want to be the best in the world. So the hardest part is backing up what you say you want to accomplish. 
Got it. OK, so you mentioned the Insurance industry. We have a bunch of great agents and brokers on the line here today. So I'm going to shift and ask a question about that. So on the ground post-disaster is where we fulfill our promise to make customers whole in the worst of times. As you said, that's where we get an opportunity to shine in our industry. So what have you learned working with the Insurance industry, and maybe Travelers specifically, that has helped with your mission. And what advice do you have for the Insurance industry. 
Oh, man. I mean, a thousand different ways I can take that question. First, one of the things that I've learned is just how passionate people are about their job. I think--I don't know that I would have suspected this prior to getting into this space in the way I have. I would have thought that catastrophe claims adjusters, for example, that they were just collecting a paycheck. 
I meet these folks in the field. They're meeting with small business owners. They're meeting with homeowners. They're meeting with people who are experiencing literally their worst day. And these people have compassion, they have empathy. And I see them time and time again go the extra mile beyond the business case for it. 
And I think that's been one of the things that's been inspiring about our partnership with Travelers, is from the get-go, what we said to you all when talking to the foundation was, we need you guys to give us a lot of money and then we're not going to help any of your policyholders. We are going to provide no business value to you. We're going to go help people that aren't customers of Travelers. 
That's a pretty hard sell to most businesses, but it made sense instantly to your team because it was about finally having the opportunity to help the people that you didn't have a business case to help. And that speaks volumes to me about the DNA of a company like Travelers. And so it's been remarkable. 
Beyond that, I think one of the things that's been really helpful is the collaboration that we've done with Travelers on things like building back more resiliently. So we have a program in Houston. We've also run it in Florida. We've run it in Puerto Rico. We're about to probably launch it in Louisiana after it's been battered by three--well, soon to be three hurricanes this year, where we rebuild homes damaged by these storms. 
And we've worked with Travelers Institute on four to five building standards, the concept being, let's just not build back how it was. Let's build back smarter and better. Let's make these--put hurricane straps on these roofs. Let's make sure that we move outlets up 18 inches on the wall to make them less prone to floods. Let's put laminate flooring down instead of carpet. And all of these things are just kind of that constant pursuit of improvement always thinking, how can we do better, which has been just a really fun collaboration with the folks at your organization. 
We just absolutely love working alongside you in the field and we're just thrilled to be able to support the organization. And again, these are not our customers and we're just happy that you've moved into that space and we're happy to support you financially in every way. 
OK, two more questions and we're going to get to the audience here. So the pandemic has really affected mental health across many of us in society on many levels. Studies are showing increased stress, anxiety, alcohol consumption, drug abuse. How has the pandemic affected the veteran community that you see in your view and what can we do to maybe support that community better. 
I think it's affected them in all the same ways. The veteran community is one that really yearns for connection. I think a lot of veterans, they seek the connection that they had from their time in service, as with everybody across the country right now. People are yearning for human connection. And that's--I think that's telling and I think it's a lesson that we should take away on the backside of this pandemic, just how important our relationships are. 
Beyond that, I'd be hesitant to speak for the veteran community. I do know that alcohol and drug use are up across the country. I imagine that the same holds true for my brothers and sisters who served. I think they have at times been particularly vulnerable to those plagues, if you will. And I just don't know that we know enough yet. 
I will say that going back to the sense of community that's required, I think isolation is particularly dangerous for vets. These are, again, people who have gone through experiences that with people, bands of brothers and sisters like we say, I think that human connection is really, really important for their health and well-being. 
But again, it is for everybody. I've got 23-year-olds on my staff who never served a day in the military in their life and they're struggling through this just as much as members of my team who are 53 and did or did not serve. This is challenging us all in that way. 
Yeah. Well, thank you for that, Jake. OK, I've reviewed a bunch of questions and we're just going to go rapid fire here because we have so many of them, Jake. So we'll try to get to as many as we can. All right, what was the biggest challenge you had to overcome when first deployed and then coming back home again. That comes from Dana de Franks. 
Biggest challenge when I was first deployed. I think it was--being deployed was challenging. I served overseas during the two bloodiest years of the war. And so you can imagine how challenging those challenges were. And I think for me, it was not losing sight of who I was and who I wanted to be. And I had ultimately made the decision after my second tour that I did not want war to define my life. I was proud of my service. I would do it all over again. But I did not want to just become someone who what I did was war. I didn't want it to define me. So I made the decision to get out. 
Biggest challenge coming back was I think the flip side of that. If I don't want to be--if I don't want war to define who I am, what do I want? How do I want to define who I am. And I don't think I really knew when I first got out. And I've been fortunate that I stumbled into something like Team Rubicon to help me define my post-war life. I don't think everybody is as lucky as I am to be able to work for an organization that provides as much of a sense of purpose and community as this one has for me. But those were probably the two biggest challenges I faced. 
OK. Another question coming in from Scott Grover, how do we address pandemic fatigue in organizations or in our company. So pandemic fatigue, people are just tired of this already. And how do you keep people motivated. 
Yeah, it's hard. I think you have to focus on impact. So what are their efforts actually enabling? We do that. And obviously, our--look, our impact is fairly evident. We are working directly in the battle against COVID-19 so it's a bit easier for us to remind people. But always reminding people what their contributions are doing, how it's impacting whatever that vision is that you've set. 
We also rely on--again, I feel like I'm leaning on all these military mantras, but I'll share one more with you. In the Marine Corps, you never left a Marine Corps base in Iraq or Afghanistan, a small forward operating base, without first walking or driving past a sign--that was usually just spray painted on a pallet-- that said complacency kills. 
Complacency is the deadliest thing on the battlefield. It's not the enemy. It's your complacency relative to the enemy. It's not taking extra batteries for your night vision goggles. It's leaving that extra magazine of ammo back in your hooch because it's just too much weight this time around. It's not lacing up your boots. It's all these simple things. It ultimately is just complacency. 
And that's what we've told our staff. Complacency is going to kill in this pandemic. So that's both organizationally and it's individually. Complacency in our organization, not following our protocols, not continuing to learn from the work that we're doing and, in a pandemic-fueled hurricane environment. But it's also going to kill people if they slowly expand that circle of people that they're willing to sit around in a room with maskless. Like that complacency, particularly as we come to winter, is going to be devastating. 
So it's just reminding people what are the stakes and how does complacency enable that boogeyman to crawl out from under our bed and surprise us at that moment when we just can't afford it. So that's what we do. 
Thank you. Thank you. OK, another question. We have a number of questions along these lines. In your career, what has been the worst situations you had to manage, and which of the skills were challenged the most in that situation. 
Man, that's a tough one because we've--I mean, you talk about an organization that's responding to the worst disasters around the world, what's--I think it's been this COVID. I mean, honestly. Again, and I guess why. No precedent for this, had to make enormously consequential decisions early that, again, without a playbook, we were flying a little blind. But I relied on all those things I spoke of earlier. Like I listened to the experts on my team. We didn't put our head in the sand and rely on hope. 
And I'll give you an example of what this meant and how it's continued to be challenging. One of the decisions we made early was we limited, or we eliminated, the ability of our volunteers who are over the age of 65 from deploying. Now, that's actually an interesting demographic for us. It's largely made up of Vietnam era veterans who are joining. It's one of our fastest growing demographics for volunteers. Because most of them are retired, they are one of our most frequently deployed demographic and they have a ton of experience. It's really valuable for us on the ground. But they're also the most susceptible to COVID-19. 
So we made the decision that we were not going to allow the deployment of anybody over the age of 65. They also happen to be our most vocal demographic. And so this just--this created an uproar, a huge schism in the organization. But we knew it was the right decision because it was made for the right reasons, the safety of our people, and we are going to have to find a way to overcome the operational deficiency that it was going to cause. 
And it's one that's we've had to persist on for eight months. I tell you; a week doesn't go by that I don't get a nasty gram from some volunteer in the organization over the age of 65 challenging either the logic or the legality or whatever it might be. And that's just one of hundreds of decisions like that that we had to make earlier. 
So when you talk about deploying for COVID, so what give us an example of what your volunteers are doing right now in the COVID quote unquote, disaster zones. 
Yeah. Well, first of all, everything we do now is a COVID operation. So we've been responding to hurricanes since August. That's effectively a COVID operation because it's in a COVID environment. But beyond what you would typically think of Team Rubicon doing post-disaster, we did a number of COVID specific things. We set up a field hospital in Santa Clara, California, a 250-bed hospital. 
We sent 100 doctors and medics to Navajo Nation to supplement the health care system there and run their ambulance system for them for 100 days. We operated 20 mobile testing sites throughout the West and in Hawaii. We've sent 10,000 volunteers into food banks to assist Feeding America with the execution of food security issues. We manage the collection and distribution of all PPE for the city of Chicago for two months. I mean, and dozens of other things. And we had never done any of that before. 
Wow, that really is amazing. And so your phone's ringing off the hook from governors, mayors, small town mayors and others. 
We had over 325 communities or jurisdictions call us to support their COVID response efforts. 
Wow, that is really, really just amazing. Thank you so much for responding to all of those things. We have a question coming in from Susan Giovanni. Can you elaborate on a specific example? So tell us kind of the logistics of how your organization goes into a disaster zone, how do you deploy those resources, your people, your equipment. And when you first get that call to respond from the federal government, I mean, do you call FEMA right away. Give us the logistics of that. 
Yeah. I mean, how many hours do we have? And I'm also probably not the most qualified person to explain it. I am not a logistician. Although, I have developed a healthy appreciation for what they do. So when you think about what we have, we have tens of thousands of volunteers across the country living in just about every community across the US. So they effectively serve as our sensors on the ground. So if a disaster happens, it's a major hurricane, obviously we know about it. But if a small flood happens or a small storm impacts a community, it's that volunteer on the ground who alerts us to what's happening in their community. 
And then we go through a process that's very standardized that's a series of steps. We've built a technology platform that manages all of this for us. Also use--it leverages things like artificial intelligence to help improve the process, initial situation report, operations order, warnings orders, all those things. We notify volunteers within a specific radius of that community. So if we need 100 people on the ground, we might expand that radius to 400 miles and ask 3,000 volunteers about their availability to deploy just to get 100 on the ground of the following day. 
We have about 100 equipment trailers staged across the country with enough equipment to manage a small operation for a period of five to seven days. And then we work with our logistics teams to supplement that either from a big national operation center that we have in Dallas that has big 53 foot command trailers and equipment trailers, or we supplement it with kind of a smaller constellation of trailers in the local area. 
But operations are supported from a national op center in Dallas, like I mentioned. But people are really trained to execute this at the local level. Everything is done in coordination with local, state, or federal authorities. Like as Joan kind of mentioned just a moment ago, more often than not, now they're calling us, which is good. It's a good place to be. 
Right. Fantastic. OK, we have a number of questions on this topic. This is a tough one, but we're all facing it. And your organization is too. I'm sure, Jake. So first and foremost, thank you for your service. During these past few months, I've had to learn and manage and lead my team remotely like many of us. 7 and 1/2 months later, half of my team are still at home because they got comfortable working from home. They don't want to return to the office. 
However, we're a client service business and we need people in the office. They've offered a hybrid schedule and limited people in the office. What is your recommendation on encouraging people to get comfortable to come back into the office without having them to feel like they're forced to do it. 
Yeah. That's a thorny one. And I've got a couple of thoughts and recommendations. One, it doesn't start today. It started months ago. What do I mean by that? It's been your job over the last seven months to convince your team that you have their interests in mind, first and foremost. And so with that level of transparency and because we've developed this level of trust with our people, they know that we are continuing to act in their best interests. So again, it starts with developing this level of trust and transparency early, early in this process. 
The second thing was we've told them that, listen, we don't know. We don't know when we're going to ask you to come back. Now, it sounds like you're trying to get people back today. But if you haven't communicated to them why you think it's safe for them to come back, then they're going to be--they're going to be a little skittish about that and understandably. So again, and every business is different. I can only tell you what we're saying about ours. 
We've told people effectively that absent a critical need like there's an earthquake and we have to have people in the office to support for some reason with certain protocols in place, we won't bring people back until the widespread availability of a vaccine. And that's just--and we've told them like, this is the only way we can guarantee your safety. So this is the decision matrix that we're using to bring you back in. Now, I think the more important thing there is that trust and transparency in convincing them that you have their best interests in mind. 
The other thing--I'll close with this--we fully expect that when we finally rescind our work from home mandate, we will have 25% to 30% turnover. And I think everybody should expect that. So you should begin planning for that now. People have adapted to this new normal. I'm a big believer in in-person cultures and so I'm going to expect everybody that was in an office before the pandemic to be in an office when it ends, but I expect that 25% of people are going to leave as a result. 
I know, however, that if we told everybody that we were shutting down our offices permanently and we'd never come back into them, I'd also lose a different 25% because people are desperate to get back in and have that human connection. But I would just encourage you to embrace that reality and plan for it in your human capital planning. 
Great. OK, two really quick questions and then we're going to end this. Jake, why did you write this book? 
Two reasons. First, my daughter, my first child was born two years ago and that caused a lot of reflection for me. And it really caused me to look at the world through her eyes in a way that I never really had taken the time to do. And so it really forced me to reflect on the last two decades of my life, both the tragedies and the triumphs, and I felt like I wanted to capture some of that for her. 
The second thing was I am disgusted by much of what I'm seeing in this country and the way we are acting towards one another on both sides. It's not the country I fought for. It disappoints me. It actually makes me really emotional. And I want America to be convinced that it should--there's inspiration left. We should be hopeful that our country's best days are still ahead of it and not behind it. 
And every time I go to these disaster zones and I see these men and women in Team Rubicon serving, I am convinced that that's the case. And I think America should be convinced of that as well. But it's not going to just happen by chance. We have to demand that action. And so I felt like this might be a small step towards that. 
Great. And then the last question for you and then we're going to wrap it up with a couple of items. We're going to give the email, folks, for you to send in your request to get a book. But Jake, how can people get more involved in Team Rubicon financially or to volunteer. It's the website I assume. 
Yeah. I'd encourage people--we're not exclusively veterans. So if you want to volunteer, go to our website teamrubiconusa.org. You can volunteer there. We'd love to have you. And then, listen, this organization runs on philanthropy. Travelers has been a generous supporter of ours for many years. 
But I will be completely transparent with you, this year has been tough, as it has been for many organizations. As you're approaching the end of the year, if you're inclined to support an organization on Veterans Day or with a year-end contribution, I hope that you'll consider supporting the work that we do. I promise you that it'll go to good use. 
(DESCRIPTION) 
Text, Wednesdays with Woodward, A Webinar Series. Leading Through Crisis: A Conversation with Team Rubicon Co-Founder & CEO Jake Wood. Logos under the text, Team Rubicon Disaster Response, Travelers Institute, Travelers, Partnership for New York City 
(SPEECH) 
Absolutely. We are so thrilled to be supporters and would encourage everyone if they're so inclined. So Jake, thank you so much. I have learned so much and I really could listen to you I think all day talk about leadership and skills and reflecting in my own career too. And thank you also for your terrific service for our country. We're so appreciative. 
So folks, just as a reminder, we're going to accept requests for Jake's book for our agents, brokers, and business partners through the end of next week. So that email is institute@travelers.com. Please give us your name, address, and we need your phone number as well to ship that. 
(DESCRIPTION) 
Wednesdays with Woodward, A Webinar Series. Upcoming Webinars. Register at travelersinstitute.org. November 4: Resilience in Times of Uncertainty. November 18: Post-Election Small Business Outlook. December 2: Understanding Hurricanes and Wildfires with the Insurance Institute for Business & Home Safety 
(SPEECH) 
So over the next couple of weeks, we have some great webinars coming up. The day after the election, we are going to be talking about resiliency in times of uncertainty. And then November 18, the post-election analysis for the outlook for small business and entrepreneurs, might becoming the new president, new Congress, and what to look for there in small businesses. 
December 2nd we're going to have a webinar on understanding wildfire and hurricanes and the Insurance Institute for Business and Home Safety, IIBHS. And they're celebrating their 10-year anniversary so we're going to have them talking about wildfire and hurricane, their testing center in South Carolina there. 
So visit us at travelersinstitute.org to register for these webinars or also watch webinar replays. 
(DESCRIPTION) 
Watch webinar replays at travelersinstitute.org. Life After Shelter-In-Place, Business Liability Issues During COVID-19, Emotional and Social Reintegration, PATH to Reopening Your Business, Return to Work with Cybersecurity, An Inside Look at IntelliDrive, Crafting Your Comeback, Employee Safety During COVID-19 
(SPEECH) 
We've had 10 or so in the last few months. 
Jake, this has been really just incredibly interesting and thoughtful, and we appreciate your time stepping away from your busy schedule to do it. And again, honoring you for your service. So thank you again. Thank you, folks. Stay safe out there, wear your masks. And Jake, thank you again. 
Summary
Create and sustain a vision
Having a vision is critical, according to Wood. The vision should be bold so that it inspires people, simple so that it's unambiguous and relatable so people understand how they fit in. Once you have your vision, the harder part is backing it up with action and holding yourself to those standards. "People are going to quickly realize when a vision is bogus."
Rules are made for peacetime
Wood shared a phrase coined by Lieutenant General Russel Honoré that 'rules are made for peacetime,' meaning that protocols and policies developed for normal operating environments will probably not work during a crisis.
He described how Team Rubicon's 200-person staff completely restructured into five task forces to respond to the COVID-19 pandemic, breaking every pre-existing reporting relationship. "We had people in marketing roles who suddenly found themselves on a future operations task force. We didn't have a single person say, 'Hey listen, I don't know what I'm doing. That's not my job description,' because everyone was aligned to the vision and knew the stakes."
He noted that it's easy to cling to familiar protocols in moments of crisis, but sometimes "you have to just burn that playbook to the ground and start over."
Panic is contagious
In moments of crisis, teams will turn to their leaders. Jake emphasized that panic is contagious. "The tone of your voice, the look in your eye, your body posture and the body language that you demonstrate, the way that you communicate in an email... ultimately people reflect what they see in you," he said.  
The good news, according to Wood, is that leadership and poise are also contagious. "Make sure you are generating something that you want to see reflected back into your team."
Hire people who are smarter than you
"I knew early that if I was going to survive as an entrepreneur and CEO, I needed to hire people much, much smarter than I was," he shared, noting that some young leaders or entrepreneurs hire less capable people because of their own insecurity.
"They think, all right, if I'm measurably better than that person, they have no choice but to follow me. That's a really bad strategy to take." You need to have people who are going to challenge you, he said, and as a leader, you need the vulnerability to let yourself be challenged. 
Complacency kills
Addressing "pandemic fatigue," Wood encouraged leaders to focus on impact, so employees and teams understand why their contributions matter.
Team Rubicon has also been driving home messaging about complacency during the pandemic. "In the Marine Corps, you never left a base in Iraq or Afghanistan without first walking or driving past a sign, maybe spray painted on a pallet, that said 'complacency kills.' Complacency is the deadliest thing on the battlefield – it's not the enemy, it's your complacency relative to the enemy."
Wood explained that while deployed, simple decisions, like not taking extra batteries for your night vision goggles or leaving that extra magazine of ammunition behind because it was too heavy, could end up being critically important missteps.
"It's just reminding people, what are the stakes and how does complacency enable that boogeyman to crawl from under our bed and surprise us at that moment," said Wood. "We just can't afford it."
Learn more about the VUCA framework on Wood's blog
Speaker
Host

Don't miss upcoming episodes
Join Joan Woodward, President of the Travelers Institute, as she speaks with thought leaders across industries in a weekly webinar.
FULL DETAILS