The Future Is Now: Travelers Helps You Be Ready
[DESCRIPTION]
Travelers logo
TEXT: Are you future-ready?
TEXT: Be Innovatively Empowered
TEXT: Be Technologically Courageous
TEXT: Be Heroically Futuristic
TEXT: Be a Change Agent
[DESCRIPTION]
A male and female superhero lands in the scene. Then take off again.
[SPEECH]
Change agents prefer Travelers. Why?
[DESCRIPTION]
Superheroes flying over modern cityscape.
[SPEECH]
So they can stay a step ahead of where the industry is going.
Text: Be a Digital Marketing Machine
[SPEECH]
For starters, change agents have full access to toolkit Plus,
[DESCRIPTION]
Male superhero juggling social media logos, search engine optimization and dialogue icons
[SPEECH]
And its vast arsenal of digital marketing tools and info
[DESCRIPTION]
Male superhero next to new customers graphic and current customers graphic
[SPEECH]
Effortlessly connect with new business prospects and maintain current customer relationships too
TEXT: Be a Fully Loaded Solutions Powerhouse
[DESCRIPTION]
Computer monitor with email icons
[SPEECH]
And of course, change agents are equipped with Contact Plus
TEXT: Comprehensive Solutions
[SPEECH]
Not to mention, the convenience of one-stop shopping for a universe of insurance product solutions
[DESCRIPTION]
Hand holding mobile phone
TEXT: Manage policies. Claim service. Pay bills.
[SPEECH]
Each designed to meet changing customer needs while growing your business
TEXT: Be Ready for Whatever the Future Brings
[SPEECH]
Travelers brings it all together with constantly evolving technology
TEXT: Evolving Technology – Integrated Quote Platform
[SPEECH]
That makes the possibilities for improvement endless
[DESCRIPTION]
Female superhero flies in and an economic indicator arrow rises behind her
TEXT: Be the Agent of Tomorrow, Today
[SPEECH]
This year, propel your abilities, your agency, and your customers into the future
TEXT: Be a Change Agent
[SPEECH]
Be a change agent
[DESCRIPTION]
Superheroes fly into scene and land, then fly away again
[DESCRIPTION]
Travelers logo
TEXT: Be a change agent today
TEXT: travelers.com/foragents
Personal Insurance Agents Get Future-Ready with Travelers
Successful independent agents need to be on top of their game to stay ahead of their competition. When agents have the latest industry information and digital tools, they're ready to support, retain and grow their business.
As a leading independent agent carrier, Travelers has talked to agents to understand the challenges they face, and we're here to help propel your agency into the future. To help you be the best you can be – whether you're an agency principal, producer or client manager – we've developed a future-ready system to equip you to "Be a Change Agent."
Some of the new digital offerings, technology solutions and product enhancements available to help propel you and your agency into the future include:
Digital tools: Providing your customers with the digital and value-added services that you, or your carriers, offer, so that you can connect with them through their channel of choice. Whether it's by email, video, social media or web channels, we provide a host of tools and resources to help you meet customers where they are.
Comprehensive product offerings: Effectively connecting with consumers to grow your business and meet their broad spectrum of needs through a comprehensive suite of insurance product solutions.
Enhanced technology: Keeping up with technology to ensure agency operations are running as efficiently as possible.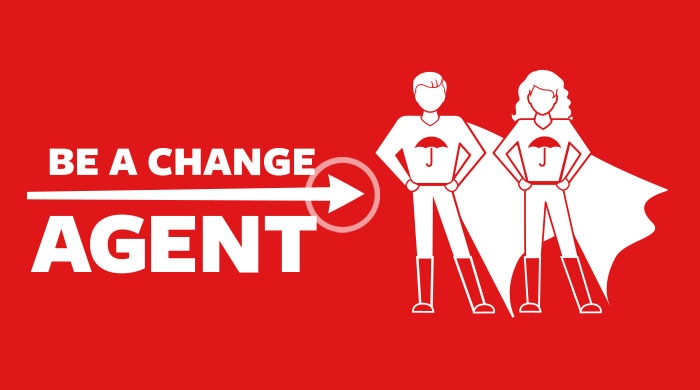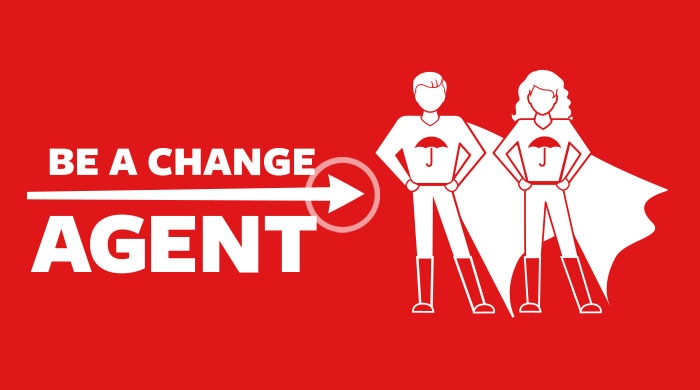 Interested in Becoming an Independent Agent with Travelers? Apply here.