Mobile & Web Experiences
Access your policies with MyTravelers® - anytime from anywhere.
With MyTravelers®, you have quick access to self-service options:
Download your insurance cards
Pay your bill
Track roadside assistance (available only on the MyTravelers Mobile App)
File and track the status of your claim
Manage or update your policies
Contact your agent directly from MyTravelers Mobile App
Chat live with a Travelers representative*
Already registered? Download the MyTravelers Mobile App or Log in on your computer today.
Register today
*Chat available Monday-Friday 7am-6pm EST, excluding holidays. (Not yet available on the MyTravelers Mobile App.)
(SPEECH)
[MUSIC PLAYING]
(DESCRIPTION)
Text, MyTravelers, Access your information when you need it, anytime from anywhere.
When the unexpected happens, you can count on us, 24/7, with the MyTravelers mobile app.
App shortcuts on a phone, including the Travelers umbrella logo. Text, Because we're here for you, when it matters most, and everyday in between.
So this won't slow you down. A car bumps into another. Text, View your insurance card, file a claim, track roadside assistance, even claim updates the moment you open the app.
Hi, Jason. My Agent, Natalie Smith. View my payments.
The rest is just as easy. Add or remove vehicles, not available for all policies, and pay your bill, all within the app.
Travelers, it's better under the umbrella. Download the MyTravelers mobile app today. Google Play and App Store logos.
Service your policies on your terms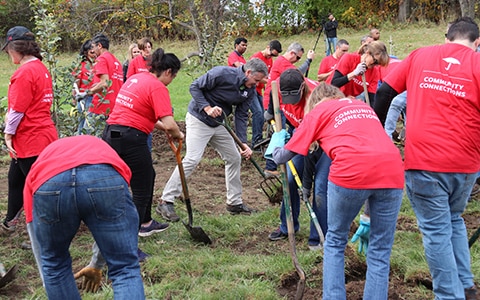 And we will fund the planting or conservation of a tree in partnership with American Forests and the US Chapter of 1t.org – up to 3 Million trees in all.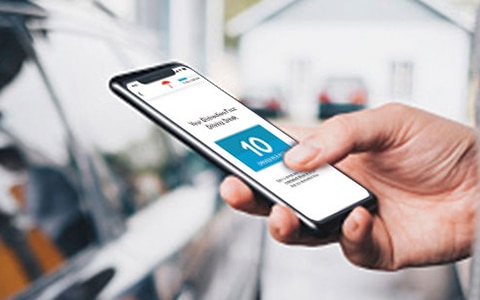 With the IntelliDrive mobile app, monitor your driving and review performance after each trip. By enrolling, you could save on your car insurance policy's first term. Learn more today!