Small Business Data Breach Insurance
Think that data breaches and cyber attacks only happen to the largest of companies? Think again. While large companies make the headlines, the reality is 1 in 3 documented data breaches occur in businesses with less than 100 employees.1 What's more, 60% of small businesses close their doors within 6 months following a cyber attack.2
If your business handles customer data or processes payment transactions, you're at risk of a cyber attack. Expenses associated with a data breach can quickly add up for a small business when the average cost of each compromised record is $217.3 Whether you have 300 customer records or 3,000, your bottom line could be impacted by legal defense costs, settlements, lost business, notification costs, and more.
CyberFirst Essentials® - Small Business
Available in conjunction with a Business Owners Policy (BOP), CyberFirst Essentials - Small Business provides sophisticated, yet affordable, coverage to minimize the impact to your business and your reputation, including:
Breach notification to customers
Credit card monitoring services
Costs to retain a public relations consultant to help restore your reputation
Consulting and forensic fees to identify and resolve the cause of a data breach
Defense and settlement costs if you are sued for alleged failure to prevent unauthorized access to, or use of, personal information
Cyber insurance can't stop data breaches from happening.  But it can help you prepare for and respond when a data breach occurs.
You might think that most data breaches are caused by hackers or malicious attacks. But more than half of data breaches are caused by system glitches and human error.3
Consider these scenarios…
An employee mistakenly sends a batch of personnel files to the wrong email address.
A credit card company calls to inform you that credit cards used at your business were compromised through your point of sale system.
While on business travel you lose your cell phone, which has sensitive customer information stored in your email's Inbox.
Find an Agent
Need an Agent?
Get the personal service and attention that an agent provides.
Find a local agent in your area:
Related Products & Solutions
Combines property and liability insurance to provide a bundled, affordable solution that meets the general needs of your small business.
Customized cyber coverage to fit the needs of small businesses to Fortune 500 companies and every organization in between.
Unfortunately, mistakes can happen. Protect your business from liability risks resulting from professional services, advice or recommendations provided by your business.
Insights & Expertise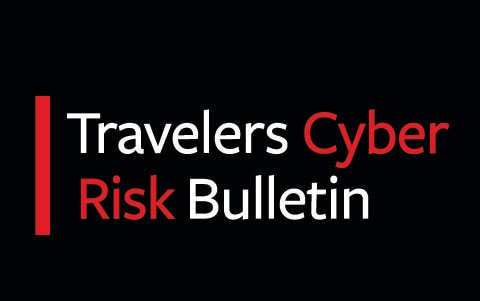 Learn about emerging threats, what steps a business can take to reduce ransomware risk and follow a timeline of an actual ransomware claim.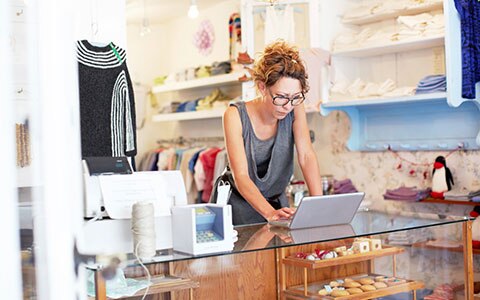 A look at how small- to mid-sized companies are vulnerable, what is at stake, and methods to help protect against hacking and data breaches.
Related Services
With more than 115 years of risk expertise and a staff of 500+ Risk Control consultants, Travelers has the experience and technical proficiency to help businesses manage their risks.
Our knowledgeable Claim professionals will respond to your needs with speed, compassion, integrity and professionalism. It's our business to help keep you in business.
1  The Verizon 2015 Data Breach Investigations Report (DBIR)
2  2013 U.S. House Small Business Subcommittee on Health and Technology, "Protecting Small Businesses Against Emerging and Complex Cyber-Attacks."
3  Ponemon 2015 Cost of Data Breach Study