Agtech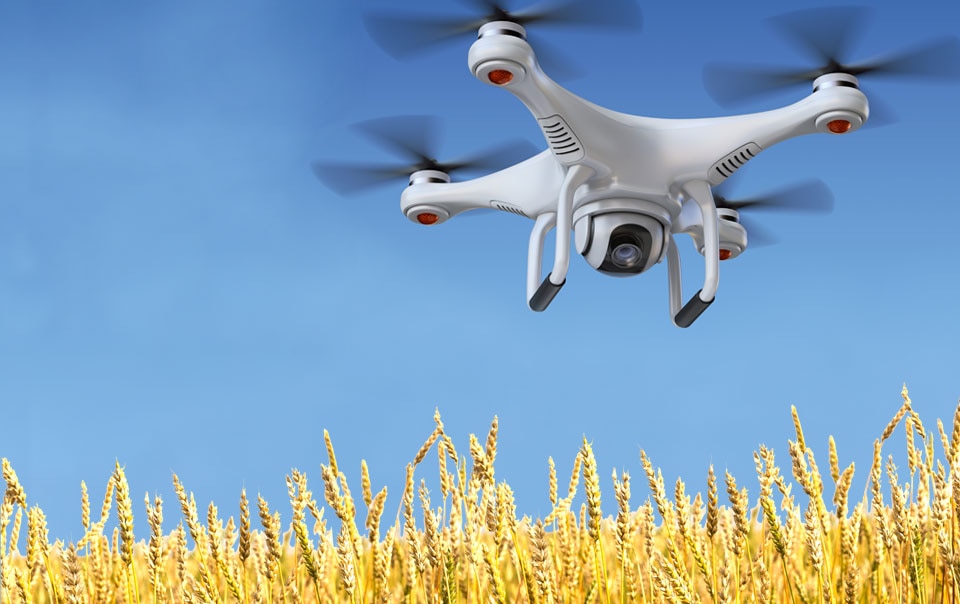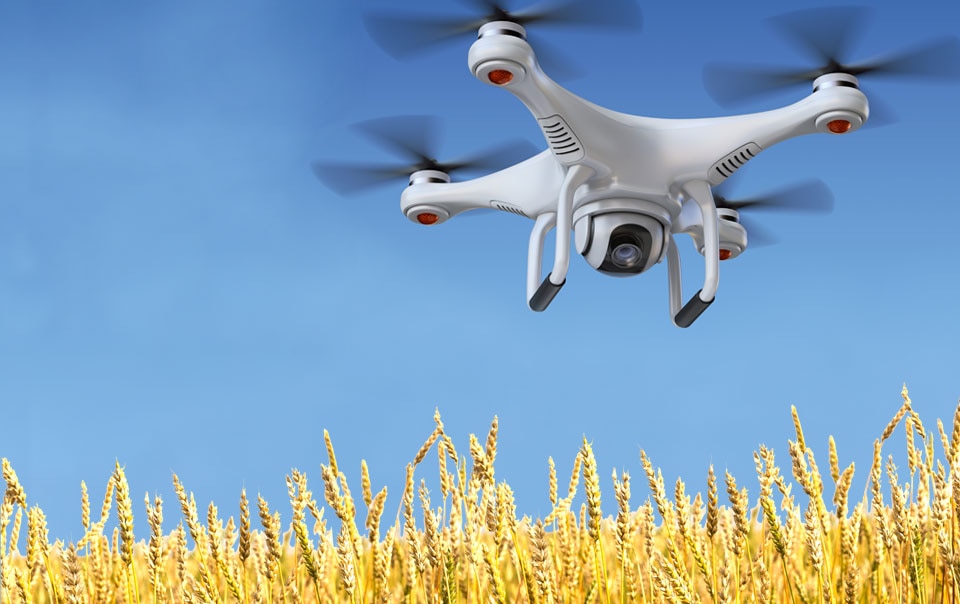 Change is Here
From satellite mapping and artificial intelligence to agbots and drones, major innovations in agtech are at work across the country. And each innovation comes with its own unique set of exposures and risks.
At Travelers, we can provide you with coverage that's appropriate for your situation. We're one of the largest, most experienced providers of agricultural insurance. And we have the underwriting expertise to handle everything from larger, more complex agribusiness operations to small, family-owned farms and ranches.

When it comes to herding sheep or spotting wayward animals, drones are a great substitute for sheepdogs on those long rides along the fence line. Plus, they will spot a fence break long before your trusty border collie will.
Learn more about our Farm and Ranch solutions.

Find Solutions
Thermal imaging can be used to show the temperature of mares. If all the horses look green, and one looks red, that horse has a higher temperature – meaning it may have reached prime time for insemination. Other innovations include biometric collars that relay vital information to farmers in real time. Benefits include improved health outcomes and better location tracking.
Learn more about our Horse and Stable solutions.

Find Solutions
Vineyards need special protection – and that's where drones and satellite mapping can really help. By running software algorithms similar to those made for monitoring crops, drones can help wineries determine the vigor of their grapes. Other agtech innovations can help make sure that dry vines don't get in the way of dry wines, including soil moisture mapping satellites that can monitor soil temperature and moisture.
Learn more about our Winery & Vineyard solutions.

Find Solutions
Drone surveillance can help farmers patrol their fields remotely, alerting them to threats to their crops and livestock. Precision farming techniques make keeping an eye on thousands of acres of crops a whole lot easier. From satellites that collect geospatial data to sensors that micro target fields, the sky's the limit.
Learn more about our Farm and Ranch solutions.

Find Solutions