How Can Your Insurance Agency Drive Customer Engagement?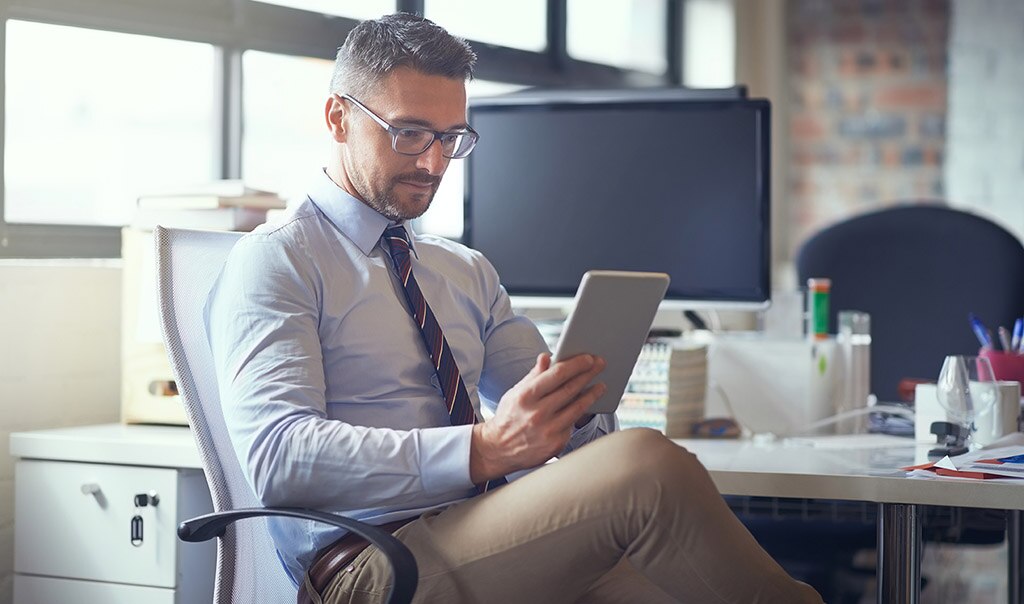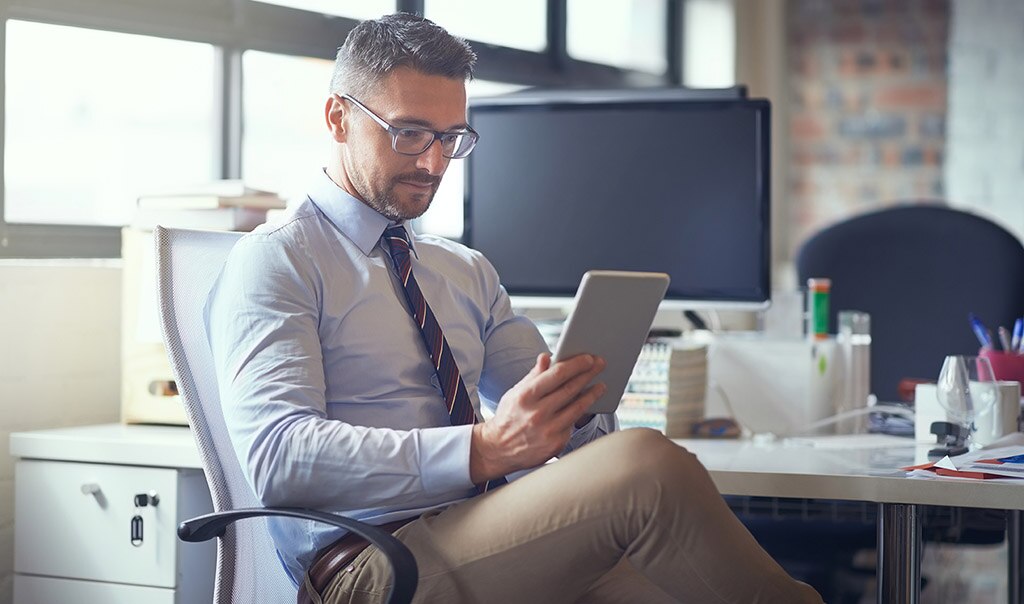 Customer engagement in the insurance sector was once primarily focused on in-person meetings. From office visits and golf outings, luncheons and cocktail hours with clients and kitchen table conversations, face time was considered essential to growing sales. Even though the evolution has been underway for years, the COVID-19 pandemic has accelerated the pace of digital transformation in the insurance industry.
Using modern technology to create great customer experiences online can help your insurance agency thrive, even in tough times. Expanding your digital capabilities can help you strengthen existing relationships and add new customers now, when face-to-face engagements aren't an option, and in the future, as digital becomes more of a standard and expected way to connect.
Customizing Communications by Channel
In the article Digitizing Your Insurance Agency Operations, we discussed capturing not only multiple ways to communicate with your customers and prospects but also capturing their preferred method for hearing from your agency. Many Customer Relationship Management (CRM) systems include fields to record preferences by customer. One way is to simply note a customer's preference in your address book and reference that before sending future communications. You may also want to see what tools your ESP or CRM have to record and personalize customer communications preferences.
It is important to consider the strengths and weaknesses of each channel and tailor your communications and outreach accordingly. What works for a format like email may not work for the shorter text message medium, and a phone call may need to be more conversational and less scripted than digital-first channels. It will take a bit of extra work to customize your communications for multiple media types, but the effort will likely be well worth it and yield positive results when your customers hear from your agency in their preferred medium.

Keep in mind that the preference they choose is just that, a preference. On occasion you may need to connect with a client in a format other than their preferred choice, based on the type and complexity of the message.
Video Meetings for Coverage Meetings
Video meetings have quickly become a standard way for businesses to connect with their customers and prospects. When it comes to truly engaging with your customers, especially when it's time for a coverage review, the typical video meeting may not compare favorably to the experience of an in-person meeting. However, there are relatively simple steps you can take to make your virtual customer meetings more memorable and a better experience for your customers.

Scheduling review meetings at a time that works for your customer and your agency can be difficult, especially during challenging times like the COVID-19 pandemic when everyone's normal schedules and routines have been upended. Utilizing digital tools can help you identify times that work for both your agents and customers. If your schedule is flexible but your clients' schedules are not, you can also utilize an on-demand video conferencing tool to enable your customers to call the agency when it is convenient for them. Similar to a traditional phone call, this functionality puts the control in your customers' hands while still leveraging modern video technology.

On the topic of technology and the insurance sector — be sure your agents are outfitted with quality webcams and headsets so customers on the other end of a video call experience crisp and clear communication. While it will require a bit of an investment to get quality gear, it may pale in comparison to the cost of losing clients who throw their hands up in frustration because your video or audio equipment does not function properly. If your team members are using mobile devices instead of desktop webcams, be sure to provide portable tripods to reduce shakiness and present a more polished and professional experience for the client. Also, make sure your team members use their webcams. It may seem easier to choose the audio only option, but video really enhances the customer experience and helps you make a stronger personal connection to clients. It's key to digitally transforming the customer journey.

Using video also presents a great opportunity to incorporate a branded backdrop for your agency. Depending on the video platform, adding custom background imagery is an easy way to create a more compelling visual and strengthen brand awareness of your agency. Several template services are available, many for free. Search for video backdrops and the video service your agency utilizes to find the one that's right for you.
Engage with Education
The most engaged customers are likely the ones who find value in the relationship they have with your agency. Given what you've learned from the customer data you've gathered from digitizing your operations, you can find ways to provide additional value to your clients in a way that differentiates your business from other insurance agencies.

One way to accomplish this is by having your agents write articles, sharing their insights and wisdom with customers through a digital content platform. These articles can be as in-depth or as simple as the topic warrants and allow your agents and agency to highlight their expertise and experience, as well as the multiple coverage lines available to your clients. See if your current website allows for articles to be posted within your site or explore free blogging platforms to get started.

Once you have your new educational campaign underway, you need to find a way to share it with your customers. Social media channels are a great way to amplify your message to your customers and followers. You may also want to consider establishing a newsletter customized with content that helps to educate individual customers on the insurance topics they are most interested in. Such a newsletter can include both original content your agency develops as well as curated links to content from other trusted sources. The value you provide to a specific client by identifying and sharing only what is relevant to that client can help to solidify the relationship between your agency and that client.
Develop a Digital Referral Program
Once you've successfully engaged your customers utilizing digital tools, don't forget to ask them for referrals. Implementing a digital program is not significantly different from ways you've asked for referrals in the past and can be just as effective for finding new customers and growing your agency.

According to a published study from Texas Tech University, 83% of satisfied customers are willing to refer friends or family to products and services they use, but only 29% actually do provide those referrals. So your first step is simply to ask customers for referrals.

"We need raving fans," said Chris Paradiso of Paradiso Insurance, a personal and commercial lines insurance agency located in Stafford Springs, Connecticut. "Simply asking if a customer would refer our agency to their friends or family is all it takes. If they say 'yes' to that question, then following up for specific referrals is easier."

Monitoring your social media channels is also a great way to find current customers who are happy with your agency — when they tweet about the positives of your service or offerings, take this terrific opportunity to engage with them and ask for referrals.

Finally, consider including a "share" button within your curated newsletter so customers who receive it can input the email addresses of people they know who could benefit from the information. By capturing those referrals, you can follow up directly and begin to engage, with the intention of converting them to customers down the line.

If customers still are not sharing referrals as frequently as you'd like, you may want to consider adding an incentive program to your referral outreach. Offering an exclusive gift, perhaps an e-book or other piece of thought leadership content written by your agency and not available broadly as part of your "engage with education" initiative, could help encourage satisfied customers to participate in your program.

Digitally transforming the customer experience at your agency is a significant step toward strengthening relationships, selling more lines to your existing customers and growing your agency for the future. While the COVID-19 pandemic has made the need for digital engagement more important than ever before, utilizing virtual tools to connect with customers should remain an important component of your agency's outreach plan even after the pandemic has passed.

For more tips on managing your agency during the COVID-19 pandemic and to find articles you can share with your business clients on pandemic response, check out the Travelers Reopen, Reinvent, Grow Business Guide.
Sources
1https://www.bbb.org/stream/page/9413/en/85 of small business owners agree this
is the best way to gain local customers/0/35

No sponsorship, affiliation or endorsement relationship exists between Travelers and any of the entities referenced in this presentation.

The content in this article is for general informational use only. It is not intended as, nor does it constitute, legal or professional advice, nor is it an endorsement of any information provided. Travelers does not warrant that adherence to, or compliance with, any recommendations, or guidelines will result in a particular outcome. Federal, state or local laws, regulations, standards or codes may apply and are updated frequently. The reader should always refer to and comply with the current applicable requirements. Travelers disclaims any duty or obligation to update such requirements. In no event will Travelers or any of its subsidiaries and affiliates be liable in contract or in tort to anyone for the accuracy or completeness of the information provided. This material does not amend, or otherwise affect, the provisions or coverages of any insurance policy or bond issued by Travelers.