What is Workers Compensation Insurance?
Workers compensation insurance coverage can help to protect both you and your employees after a work-related injury or illness. For the employee, workers compensation provides medical care, lost wages and more. For the employer, workers compensation provides peace of mind by helping your business avoid expensive civil litigation and providing support to injured employees to help them recover and return to work.
With flexible solutions, responsive service and cutting-edge innovations, our experienced professionals work collaboratively to get injured employees on the road to recovery. See how our workers compensation solutions can benefit your business.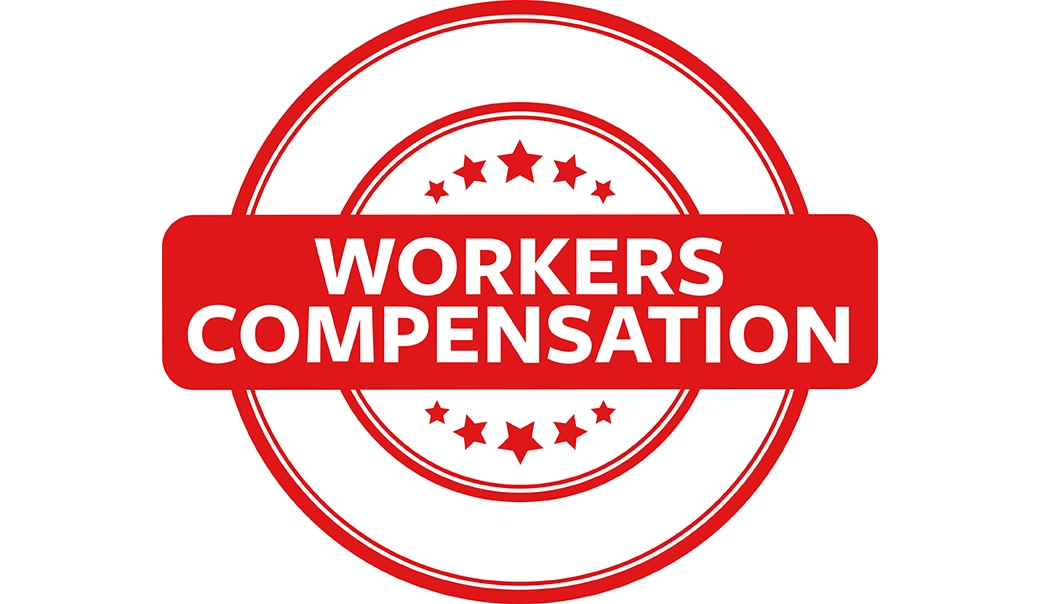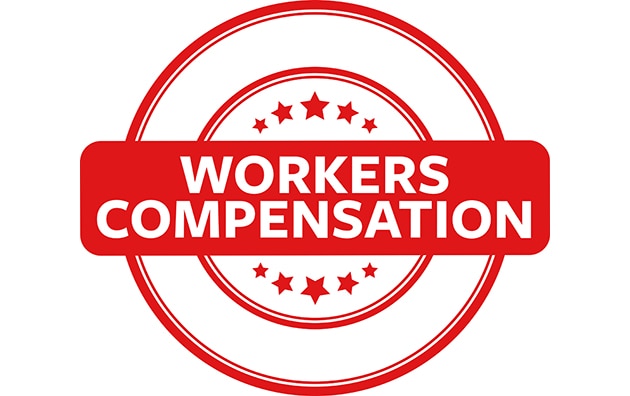 Travelers is an industry leader, the number one writer of workers compensation insurance in the United States. Our experienced and collaborative teams strive to treat every customer, from the small business to the national multi-state business, as our most important customer. With the flexible solutions, responsive service, and cutting-edge innovation of the nation's largest and most responsive workers compensation carrier, you can let Travelers work to your advantage, enabling both healthy workers and organizations. We help organizations to facilitate safe work environments and lower claim costs, as well as access to care and return to work for injured employees.
Why Travelers?
Travelers empowers our customers with industry leading technology, actionable analytics, and responsive teams to keep employees safe and businesses healthy.
Flexible Solutions - Travelers flexible solutions are adapted to your organization's unique needs, and can deliver the specific capabilities most likely to positively impact your circumstance.
Responsive & Reliable Service - Our responsive and reliable service allows you to focus on your organization's success rather than responding to something that's gone wrong.
Innovative Resources - We continually invest in innovative resources to stay ahead of workers compensation risks, enhancing our customers' operations and safety.
To protect your employees...
Medical expense benefits
Lost wages benefits
Over 2,000 workers compensation claim professionals to simplify the claims process
500+ in-house nurses and medical professionals to ensure a timely return and smooth transition back to work when medically appropriate
To protect your business…
May limit your liability if sued by an injured employee'
Safety resources and expertise available to reduce workplace accidents
Investigative team for claims
Who is this right for?
Travelers offers workers compensation protection for many industries. Find protection specific to your industry and business.
Find Solutions
Discover products by industry:
Tailor your Solution
Frequently Asked Questions
Workers compensation insurance rates may vary based on factors such as a company's state, payroll and claim history. Travelers has a broad risk appetite, can customize insurance programs and offers competitive pricing.
A workers compensation insurance quote is calculated by evaluating many factors including your location, the size of your payroll and your claim history. Exact costs will vary based on each insurance company, but there is some consistency in how they work together to generate a price for your business. Having workers compensation insurance with the same insurance company as other coverages can help reduce coverage gaps and protect your business.
Workers compensation policy quotes are predominately based on a rate charged per $100 of payroll. These rates can vary depending on your state, the type of work your employees perform, and your business's claims history. The type of work employees perform determines the Workers Compensation Classification Code rate. Different types of work are charged different rates. States provide the basis for rates by classification code.
Your business' insurance claims history helps determine your Experience Modification. The rating bureaus calculate the Experience Modification for eligible businesses, the use of which is mandatory on workers compensation policies. Better than average claims history may generate a modification factor below 1.00, and worse than average claims history may generate a modification factor greater than 1.00.
Because coverage is statutory, many may think that all workers compensation coverage is the same. Coverage can be similar state to state however, there can be vast differences between insurance carriers especially when it comes to industry expertise, claims handling and service capabilities and the level of risk management training and support they provide customers.
For example, Travelers offers a wide variety of products designed to enable customers to tailor insurance solutions to address the unique needs of their business. The quality of Risk Control and Claim services experience provided to customers by Travelers is unique and at a service level unmatched in the insurance industry.
The broad array of products and services available to Travelers customers include dividend plans, captive programs, managed care plans, bundled and unbundled loss sensitive programs, drug-free safety credits and more. In addition to our loss prevention and claim services, Travelers offers premium audit options and flexible billing services and installment plans.
Workers Compensation Insurance for Small Businesses
In the event that a work-related injury or illness should occur, workers compensation small business coverage helps provide protection for you and your employees. For the injured employee, it helps provide important benefits like coverage for medical care costs and compensation for lost work time.
(DESCRIPTION)
Travelers umbrella.
(SPEECH)
[MUSIC PLAYING]
SPEAKER: What is workers comp insurance? Your employees are your most valuable assets. But what happens if one of them is hurt-- say, lifting inventory-- or gets in a car accident while driving for work? Workers compensation insurance can help protect employees and you from the financial impacts of the injury. Also known as workers comp, it provides benefits to an employee for work-related injuries or illnesses. It helps cover employees' medical expenses and helps replace lost pay while they're out of work or if they become disabled for an extended time.
(DESCRIPTION)
Question marks appear all over the screen. Three people like figures standing in front of a store front. A person like figure bent over starting to lift an object. A person like figure is on crutches and a cast on one of their legs. A person like figure falling off a ladder, a person like figure sitting in a chair getting their eyes checked. An arm appears with a cast on the hand and wrist. Dollar images appear above the top of the screen. A person like figure appears in a wheelchair.
(SPEECH)
Workers comp covers you, too. When an injured employee obtains workers comp benefits, they cannot sue you for damages. By paying those benefits to the injured employee, workers comp insurance protects you against potential lawsuits for those benefits. Workers comp is a separate coverage from your BOP, or Business Owners Policy. And nearly all states require businesses to have workers compensation insurance.
(DESCRIPTION)
A person like figure holding a railing with one arm and a crutch in the other arm with another person like figure guiding them from behind. A gavel appears on the screen and dollar sign symbols above it. A note pad and pen appear. A map of the United States.
(SPEECH)
Even if you're a sole proprietor with no employees, there are still good reasons to buy workers comp. If you were injured while working, it can help pay for your medical expenses and lost pay during your recovery. To get started with workers compensation coverage and other business insurance solutions, contact your Travelers independent agent or visit travelers.com.
(DESCRIPTION)
A tablet appears with the words WORKERS COMP INSURANCE on it. A sketch of a person falling down a flight of stairs.
(DESCRIPTION)
Logo, Travelers, a red umbrella on a white background. Text, Visit travelers.com. Copyright 2018, The Travelers Indemnity Company. All rights reserved. Travelers and the Travelers Umbrella logo are registered trademarks of the Travelers Indemnity Company in the U.S. and other countries.
In most states, it is mandatory for employers to have workers compensation insurance – even for temporary or seasonal workers. Workers compensation laws and regulations can differ by state. But it doesn't need to be complicated for you. Travelers can easily and expertly navigate you through the process.
Related Products & Solutions
Travelers offers a wide range of general liability options to help protect your business.
Whether you have employees driving occasionally to an off-site meeting or a fleet of drivers delivering products to customers ever day, Travelers can help protect your business on the road.
When it comes to insuring your commercial property, Travelers has a number of solutions to help keep your property protected.
Combines property and liability insurance to provide a bundled, affordable solution that meets the general needs of your small business.
Insights & Expertise
Continuous onboarding and training of employees can help overall retention. Create an employee onboarding and training plan.
A process for employee engagement and support that focuses on safety and wellness can help with job retention and help promote wellness.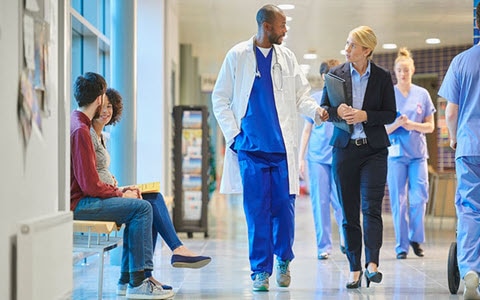 Travelers Workforce Advantage® can help businesses promote employee health and safety.