What Is Commercial Property Insurance?
Business Property Insurance That Protects Against Exposures Today and Tomorrow
Having the right commercial property coverage could mean the difference between a minor disruption to operations and a major financial loss. As one of the largest commercial property writers in the United States, you can trust Travelers to have a deep understanding of your everyday challenges, as well as the expertise, resources and strength to help keep your operations running smoothly and your business resilient.
We offer commercial property protection for a wide variety of industries and businesses ranging from small to large to highly complex. We understand the evolving risks our customers face and offer solutions to address them. Our property insurance policies can be tailored to meet customers' coverage needs by providing:
Coverage confidence
Built-in flexibility
Services that matter
National scale with local presence
What Is Business Property Insurance?
Business property insurance is coverage that can protect your company's physical assets from unexpected events, including fires, windstorms, theft and vandalism. Physical assets covered by commercial property coverage could include the business property you own or rent, office equipment, furniture, fixtures, inventory and other items you count on to support your daily operations.
Through built-in loss prevention services, business property insurance can also deliver a competitive advantage by helping you identify and manage property-related risks specific to your company, allowing you to remain focused on your business. Travelers has expertise across many industries, helping companies identify and reduce property risks.
When an unexpected loss causes disruption or even temporarily shuts down your business, your ability to recover quickly is critical. Travelers commercial property insurance can provide the support and financial assistance needed to get your business back up and running.
Who Is Commercial Property Insurance Coverage Right For?
Commercial property insurance is for all businesses, especially those that have buildings, critical equipment and assets, or access to customers and suppliers. For more than 150 years, Travelers has been a commercial property and casualty insurance provider.
Read on to understand how our commercial property insurance can help your business stay resilient in times of loss and catastrophic events in our ever-changing world.
Find Solutions
Discover products by industry:
Tailor your Solution
Property insurance policies for small businesses may be purchased as a stand-alone or as part of a comprehensive Business Owner's Policy that includes property and general liability coverage. Your insurance agent can help you customize your coverage to address the specific risks facing your business, including selecting the type of property insurance coverage you may need.
There are typically two types of coverage offered by insurance companies: replacement cost or actual cash value.
Replacement cost: Pays to repair or rebuild property with materials of the same or comparable quality.
Actual cash value: Pays the current value of the damaged property, and the cost to rebuild or replace property, generally replacement minus depreciation.
In many cases, business owners lease space to run their operations. If you fall into this category, check your lease to review your obligations in terms of insurance. In some cases, sole tenants will be responsible for insuring the building or must continue paying rent even if the space is destroyed. It's a good idea to review the lease with your insurance agent to confirm that the insurance coverage you choose is sufficient and will protect you in the event of damage or loss of the property.
Many types of business insurance are optional. However, while it may not be required by law, a property and casualty insurance policy is highly recommended for all business owners. Further, your landlord or lender may require you to carry property insurance to protect their investment.
Commercial property insurance protects your company's physical assets from many unforeseen events, such as fire, explosion, storms, theft and vandalism. Additional coverage is often also available for floods, earthquakes, equipment breakdown and other direct causes of loss to your business.
Accidents and unforeseen events happen and can cause potentially significant damage and disruption to your business. A commercial property insurance policy can help to provide financial assistance to help you recover quickly.
There is no one-size-fits-all answer because all businesses are different. Your cost will depend upon the specific details of your business and the level of protection you seek. Some of the factors that may influence your cost include the nature and size of your business, number and condition of your facilities, loss protection and prevention practices, etc. The best way to determine your cost is to ask your professional insurance representative for a quote.
(SPEECH)
[MUSIC PLAYING]
(DESCRIPTION)
Travelers umbrella.
(SPEECH)
SPEAKER 1: What is property insurance? It takes a lot to keep your business up and running, like the space and equipment you rely on. And all of that needs to be protected. That's why you need commercial property insurance for your business, because it's about way more than just insuring your building. Suppose there's a fire and smoke damages your inventory or a thief breaks in and steals your equipment, commercial property insurance provides financial support to help pay for losses in the event of scenarios such as these.
Your property likely plays a key role in the operation of your business. Beyond your building, if you own it, property coverage can also include your office equipment, whether owned or leased, your inventory, your electronic data, and even outdoor items, like fencing or the sign out front. It typically covers losses caused by fire, theft, and damage from vehicles, acts of vandalism, and more.
Don't let an unexpected property loss throw off the plans and aspirations you have for your business. Know that not all property insurance is the same. Make sure yours covers everything you need to keep your business running, so you can stay focused on why you got into your business in the first place. To get started with commercial property coverage and other business insurance solutions, contact a Travelers independent agent or visit Travelers.com.
[MUSIC PLAYING]
(DESCRIPTION)
Text, Visit travelers dot com. What is property insurance?
Copyright 2018 The Travelers Indemnity Company. All rights reserved. Travelers and the Travelers Umbrella logo are registered trademarks of The Travelers Indemnity Company in the U.S. and other countries.
What Is Small Business Commercial Property Insurance?
Travelers small business commercial property insurance can help protect the business property you own, lease or rent, including assets like your buildings, equipment, furniture, fixtures and inventory. It can also help cover the costs to repair or replace stolen, damaged or destroyed property, including property and equipment that isn't yours but is in the care or custody of your small business.
Who Is Small Business  Commercial Property Insurance Right For?
Commercial property insurance for small businesses is included in a Travelers Business Owner's Policy (BOP). Our BOP is built to protect many types of small companies. This includes but is not limited to:
Commercial real estate 
Contractors
Garages
Manufacturers
Printers and publishers
Religious and cultural organizations
Restaurant and food service
Wholesalers and distributors
Find an Agent
Need an Agent?
Get the personal service and attention that an agent provides.
Find a local agent in your area:
Travelers Deluxe® for Midsized Businesses
Travelers Deluxe® offers an integrated approach to packaging your business property insurance needs with a wide range of embedded coverages and built-in flexibility to reduce the need for add-on extensions and endorsements.
Planning for major business property-related setbacks can include conducting a regular Insurance to Value (ITV) assessment of the property used in your business operations. ITV is a valuation of the cost to replace insured property and helps to ensure your covered property is adequately protected.
Flexible Commercial Property Insurance for Large Businesses
Travelers offers tailored property protection solutions for high-value, complex risks across many industries. Our experienced National Property staff works closely with customers to develop a flexible policy that matches coverage needs. Our property specialists in Risk Control have the expertise to prevent or mitigate losses.
Every business is unique. Count on Travelers to be your source for traditionally structured coverage as well as alternative solutions for complex coverage needs.
For domestic companies with international exposures, Travelers provides global coverage in conjunction with our strategic alliance in the International Network of Insurance (INI), with the ability to service businesses in more than 150 countries.
Travelers offers excess capabilities typically attaching at $1,000,000 or greater.
Travelers is an industry leader in non-traditional and specialty market programs. In association with our program managers, we make it easy to place business within a variety of specialized markets, such as airplane hangars, non-profits, and educational institutions.
The Under Deductible program from Travelers is designed to help commercial property insurance customers pursue reimbursement for damages when the loss falls below their property insurance policy deductible.
Related Products & Solutions for Commercial Property Insurance
Travelers offers a wide range of general liability options to help protect your business.
Flexible solutions, responsive service and cutting-edge innovations combine with experienced professionals to make us one of the nation's leaders in Workers Compensation coverage. Learn more about our solutions.
Whether you have employees driving occasionally to an off-site meeting or a fleet of drivers delivering products to customers every day, Travelers can help protect your business on the road.
Provides a broad array of standard coverage features specifically designed to meet the property and general liability needs of small commercial customers, with the flexibility to further tailor coverage to meet your specific business needs.
Insights & Expertise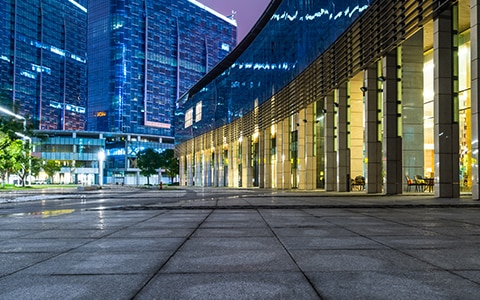 The market for commercial property insurance continues to be challenging. Learn about several factors contributing to increasing premium for commercial property coverage.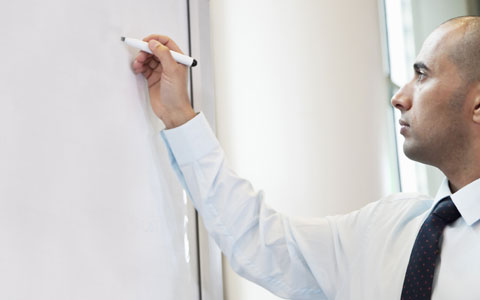 Business continuity planning can help protect you from long-term risks. Build a business continuity plan with these 4 steps.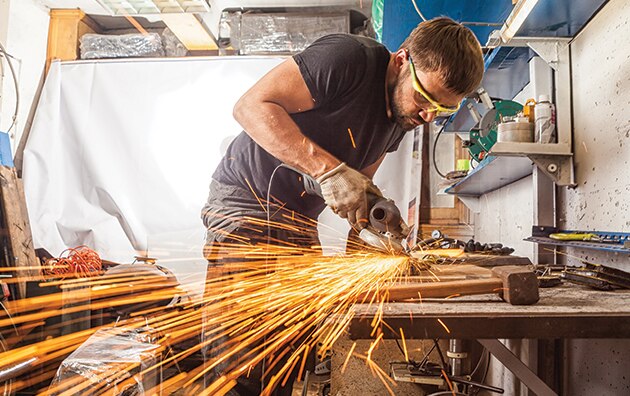 Equipment overheating and electrical problems are a few workplace fire hazards you need to be aware of.