Small Business Insurance - Service Businesses
Yours is a trade where you can provide highly personalized services and solutions, using tangible tools and materials. Your professional knowledge stems from natural talent, refined by intensive hands-on experience. From locksmiths to photographers to funeral homes, Travelers offers the right insurance solutions to help protect your business.
Service Businesses Business Owner's Policy
Your methods are built on foundational skills, honed over years of experience. Similarly, Travelers BOP (our core Business Owner's Policy) for service businesses like yours, provides the solid insurance foundation you need to protect what you've built.
Travelers BOP includes:
Property
General Liability
Business Income/Extra Expense
Valuable Papers and Records
Hired and Non-owned Auto Liability Endorsement
Who is it right for?
Service business insurance protects small businesses providing specialized services to consumers and businesses, including:
Dressmakers
Dry Cleaners
Engraving Services
Funeral Homes
Janitorial Services
Locksmiths
Music Recording Studios
Packaging/Mailing Services
Photographers
Tailors
Taxidermists
Find an Agent
Need an Agent?
Get the personal service and attention that an agent provides.
Find a local agent in your area:
Customize your policy with these add-ons
Helps protect your bottom line from the costs of failing to prevent unauthorized access to, or use of, customer identity information. Covered expenses include customer notification (often mandatory), penalties and chargebacks imposed by credit card companies, court-awarded judgments, and more.
Best-in-class coverage enhancement with more than 40 expanded coverage features designed specifically for businesses that have more sophisticated insurance needs. Includes a Blanket Limit of $250,000 for Accounts Receivable, Spoilage, Valuable Papers and Records, Debris Removal and other key coverages.
EPL+ protects your business if an employee makes a claim alleging a wrongful employment practice such as discrimination. This helps cover legal expenses as well as potential settlement costs, up to the coverage limit.
Fifteen general liability coverage enhancements include an extension of coverage to unnamed subsidiaries (other than partnerships and joint ventures) and a blanket waiver of subrogation that protects your trusted partners from recovery of damages we paid.
Related Products & Solutions
Provide benefits to your employees and protect your business when a work-related injury occurs.
Whether you have employees driving occasionally to an off-site meeting or a fleet of drivers delivering products to customers every day, protect your business on the road.
Protect your business from liability risks if an employee should claim wrongful employment practices.
A powerful layer of protection for your business when a catastrophe occurs.
Insights & Expertise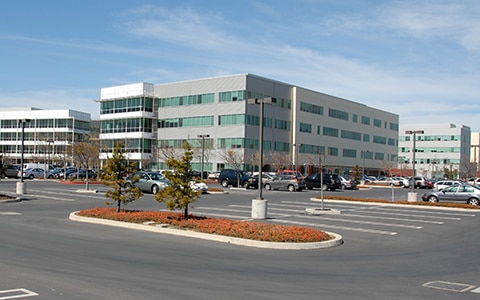 Slippery conditions, uneven surfaces and poor lighting can make parking lots and garages hazardous for employees and visitors. Explore tips to help keep your parking lots safe.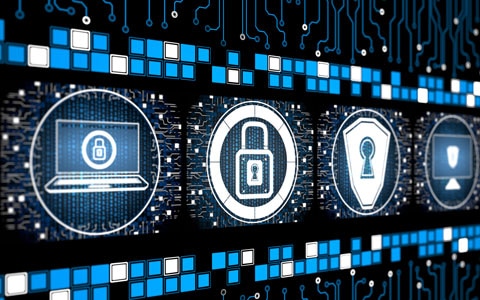 As a business owner or an employee, there are a number of preventive steps you can take to help keep your company's data secure.
Slips trips and falls have the potential to be a major cause of injury for your employees and visitors.
Related Services
We have one of the largest Risk Control departments in the industry, and our scale allows us to apply the right resource at the right time to meet customer needs.
Our knowledgeable Claim professionals will respond to your needs with speed, compassion, integrity and professionalism. It's our business to help keep you in business.