Find by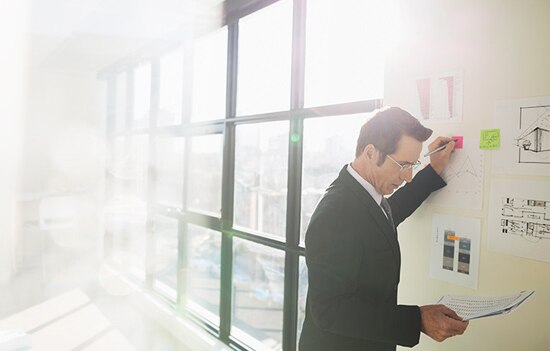 Each project you work on is unique - and your insurance coverage should be too. Your clients depend on you to deliver on deadline and minimize the potential for design errors, and you can depend on us to provide a complete suite of property and casualty coverages to help protect your business and employees throughout the process.
We sharpened our pencils to create sound insurance solutions for Financial Services companies – from accountants and financial advisors to mortgage brokers and financial planning services.
Travelers business insurance protects medical professionals, including dentists, physical therapists and more with healthcare business insurance. Learn more today.
You work hard to keep your clients looking good, but we think you deserve a little attention yourself – like protection designed to make barbers, beauty salons and day spas look and feel their best.
Unlike our furry feline friends, your small business doesn't have nine lives. Our policies are designed to protect the needs of businesses like pet groomers, pet stores, and veterinarians – because our four-legged friends count on you.
You deliver a high level of expertise and guidance that your customers trust and value. We offer the same when it comes to protecting specialty services – from interior designers to real estate agents.
Matching your customers with the right product is vital to your success. It's vital to ours as well! From florists to hardware stores, we provide solutions designed to meet your retail store needs.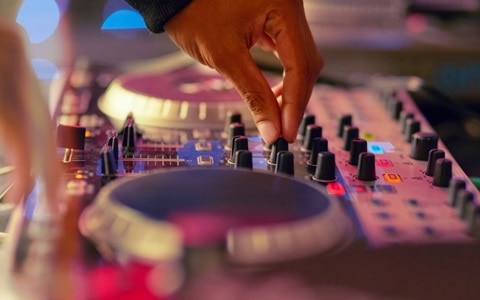 Service businesses, including dry cleaners, funeral homes and photographers, are near and dear to our hearts. We are kindred spirits in our pursuit to deliver tailored solutions for the real-world needs of our customers.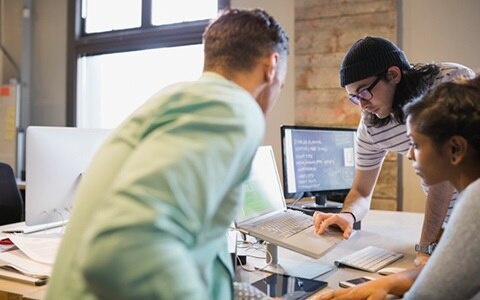 Step one to keep your clients' technology up and running – you need to be up and running too. Don't get your circuits crossed – get the key coverages IT consultants, software programmers and web developers like you need to protect your technology.
We have one of the largest Risk Control departments in the industry, and our scale allows us to apply the right resource at the right time to meet customer needs.
Our knowledgeable Claim professionals will respond to your needs with speed, compassion, integrity and professionalism. It's our business to help keep you in business.
Your business operations may ebb and flow based on market conditions. That fluctuation could affect the amount you pay in insurance premium.
MyTravelers® for Business offers small business policy holders online access to pay your bill, get a copy of your policy, request certificates and more...
Go paperless! Pay your business insurance bill, monitor your account and sign up for automatic recurring payments—all online.
Small Business Insurance FAQs — Small Business Insurance 101
Many new business owners opt for what's known as a Business Owners Policy (BOP). This policy includes coverage designed specifically for small businesses.
A BOP typically covers three major items:
Property damage. Similar to a homeowner's insurance policy, this covers damage to your building (owned or leased), equipment, furnishings, fixtures, displays and inventory.
Business interruption. If a covered loss strikes your store or warehouse, forcing you to stop operating for a period of time, your revenue stream is protected from lost business income. You can also choose optional protection that covers you in case a major supplier is affected.
Liability insurance for your business. Covers damages paid in judgments or settlements, and legal defense costs, if you are sued or held liable for accidental bodily injury or property damage arising from a covered cause of loss.
Businesses often need to carry more than one type of insurance, and your business' insurance needs may be highly individualized. A knowledgeable agent can help you find the right solutions. For some states, carrying insurance is a requirement. Requirements may also vary by the type of business you own and the number of employees; however, worker's compensation is required by law in most states, and highly recommended if not.
In addition to the BOP, you may need other types of small business insurance coverage based on the kind of work you do, the size of your company and your location. These could include:
Insurance for home-based businesses. Even if you work from home, you'll still need to insure your business. Generally, homeowner's insurance offers the appropriate coverage level for home-based business-related property and equipment.
Professional liability insurance. This may be required as a separate policy, in addition to the BOP, to cover losses related to liability claims arising from mistakes or lapses of professional duties. Businesses offering professional services to their customers will often purchase this type of policy.
Commercial auto insurance. Company-owned vehicles will need to be insured through a commercial auto policy.
Health insurance. As a self-employed person, you may need to provide health insurance for yourself, your family and your employees.
Cyber insurance. Internet-based businesses or businesses that store their records online may need additional cyber protection against the risk of data breaches and malicious computer intrusions.
Commercial umbrella insurance. Provides liability coverage beyond the basic business insurance policy limits in the case of a catastrophic auto- or business-related event.
As your business expands, you may outgrow the standard Business Owner's Policy and require more protection. It's a good idea to review your insurance coverage annually and determine if any additional policies would offer a more beneficial level of risk protection.
Small Business Insurance FAQs — Finding the Right Small Business Insurance
Business insurance can be adapted to your specific business needs. Recommended coverages often depend on the type of business you have and the risk protection your business will need to stay healthy and whole. At a minimum, you should carry business property and business liability insurance – this often comes in the core business owners policy, or BOP. If you've never shopped for a business policy, a Travelers agent can help you sort through the options and suggest policies that best fit your company. You can find an agent here.
Risks, and therefore coverage needs, certainly vary by industry. A knowledgeable insurance agent can discuss which coverages companies similar to yours might carry. You can also view recommended coverage for key industries here.
Your agent can suggest a liability coverage that is optimal, based on company size and industry. The key is to make sure you have enough coverage if something goes wrong. Make sure to talk openly with your agent about your needs, and the associated costs, to help you make the best decision for your business.
In a word, yes. Developing a strong professional relationship with an insurance agent will help you over the long term as your business grows. Choose to work with someone who understands the unique challenges of running a small business and takes time to understand your specific insurance needs. Your agent will help tailor your insurance policies to your company's needs and help make sure you're covered.
As a business owner, you should always feel comfortable with the amount of insurance you carry. Insurance can help you recover from events that would otherwise threaten your company and reduce the likelihood of staying in business. The key is to ensure you understand the true value to repair or replace what you have. When customizing a policy, your agent should take your location, your industry risks and your personal risk tolerance into account.
Small Business Insurance 101's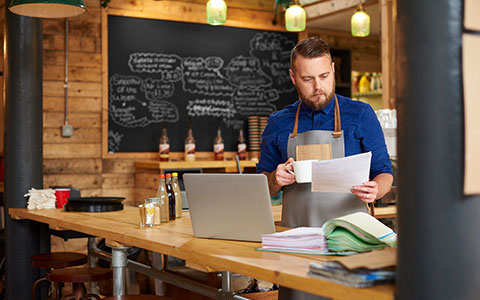 Here are some of the more important terms to help you understand your policy.
Does your business have employees? You might be required to have workers comp insurance. See how this coverage protects you and your employees.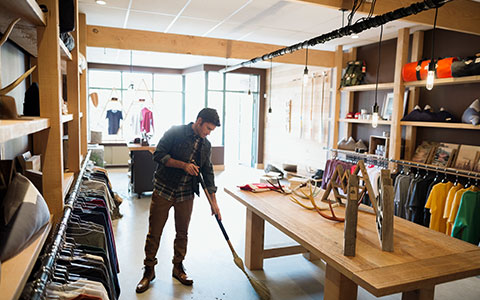 General liability can help you protect your business if someone claims that it caused them harm or loss and they take legal action. Here's what you need to know.
There are many factors to consider when operating your own business, including the importance of having property insurance. Here's what you need to know.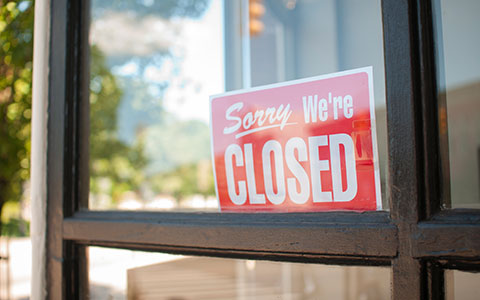 Business income and extra expense insurance can help your business meet its financial obligations in the event disaster strikes. Here's what you should know.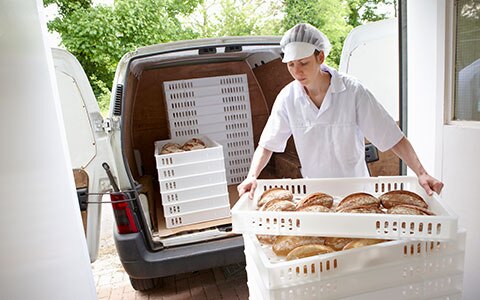 Does your small business need commercial auto coverage? Get answers to common questions about this insurance and find coverage that's right for you.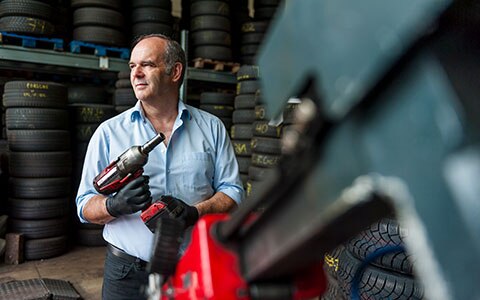 Why are Umbrella insurance policies so important for small businesses? Here's what you should know.
Insights & Expertise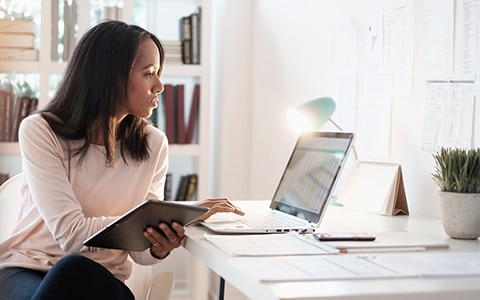 The modern office can now mean workers contributing from remote locations, increased use of mobile technology and environmental changes like having pets in the office. Do you know how these changes pose new safety threats and liabilities for your business?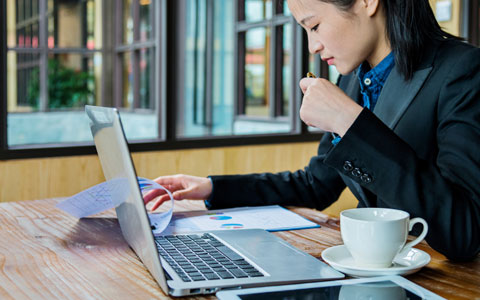 Laptop and tablet use is on the rise for modern workers who may be working at a variety of remote locations outside the traditional office.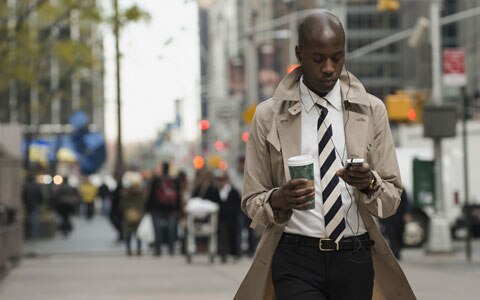 Distracted walking incidents have been on the rise in recent years. Create a distracted walking policy with distracted walking safety tips.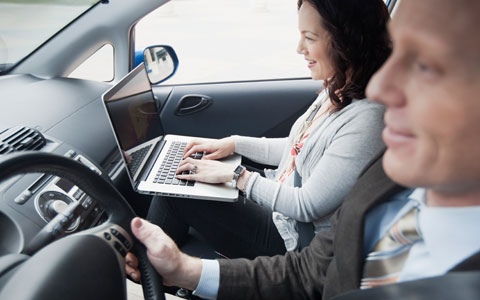 Vehicle ergonomics are key to the health and safety of workers on the go. Learn about driving ergonomics to help prevent injuries while mobile.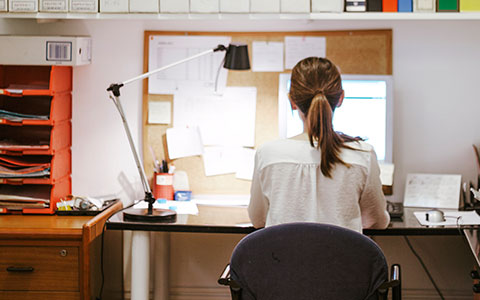 Sitting at a desk all day can put stress on your body. Learn how to create an ergonomic workstation setup to help prevent injury.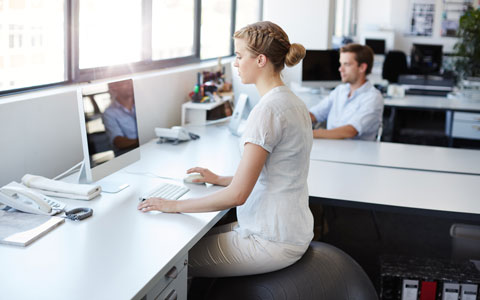 The modern office sees new ways for employees to be productive, like exercise balls and standing desks. The improper use of these devices can lead to discomfort and injuries.
Find an Agent
Need an Agent?
Get the personal service and attention that an agent provides.
Find a local agent in your area: