Small Business Insurance - Retail
You're the "how can I help you" heart of the community you serve. Your title may be "Founder," "Owner" or "CEO," but you're also the one-person accounting department, marketing team, purchasing division and tech support. The success of your retail business demands you work 80 hours a week to manage it all. We can help you protect it.
Retail Business Owner's Policy
Every program for retailers starts with our core Travelers BOP (Business Owner's Policy). It combines property insurance – to cover damage to buildings and business personal property – with liability insurance to protect you if someone threatens to sue.
Travelers BOP includes:
Property
General Liability
Business Income/Extra Expense
Computer Equipment, Data and Media (EDP)
Who is it right for?
Travelers offers insurance to protect small business stores that sell goods to the general public, including:
Appliances
Art Supplies
Auto Parts
Baked Goods
Clothing and Accessories
Computers and Electronics
Furniture
Hardware
Gifts and Novelties
Home and Garden
Find an Agent
Need an Agent?
Get the personal service and attention that an agent provides.
Find a local agent in your area:
Customize your policy with these add-ons
With so many electronic transactions, both online and at point of sale, you have a lot at stake. When a system is hacked or compromised, you risk costly chargebacks, or reputational damage and loss of sales. Cyber criminals are always looking for a weak spot (like maybe an outdated e-commerce feature on your website). CyberFirst Essentials® – Small Business helps protect your bottom line from the costs of failing to prevent unauthorized access to, or use of, customer identity information. Covered expenses include customer notification (often mandatory), penalties and chargebacks imposed by credit card companies, court-awarded judgments and more.
Supersize your Travelers Business Owner's Policy with best-in-class enhancements that deliver additional coverage features and higher limits, including: sewer backup, losses resulting from damage to a power supply or overhead utility lines, increased limits for Electronic Data Process Data and Media, and spoilage for perishable goods.
EPL+ defends your business in the event of a claim alleging a wrongful employment practice, such as discrimination or wrongful termination. EPL+ helps cover your legal expenses as well as potential settlement damages, up to the coverage limit. We also include identity fraud expense reimbursement coverage for employees. Bonus: Third-party liability coverage is optional in case a patron or supplier files a discrimination claim.
Extends some property and liability coverage features for periodic overseas business travel. For frequent overseas travel, or for businesses that have an overseas location, a separate Global CompanionSM policy is available.
Related Products & Solutions
Provide benefits to your employees and protect your business when a work-related injury occurs.
Whether you have employees driving occasionally to an off-site meeting or a fleet of drivers delivering products to customers every day, protect your business on the road.
Protect your business from liability risks if an employee should claim wrongful employment practices.
A powerful layer of protection for your business when a catastrophe occurs.
Insights & Expertise
Slips trips and falls have the potential to be a major cause of injury for your employees and visitors.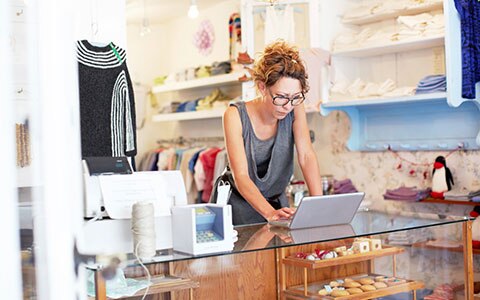 A look at how small- to mid-sized companies are vulnerable, what is at stake, and methods to help protect against hacking and data breaches.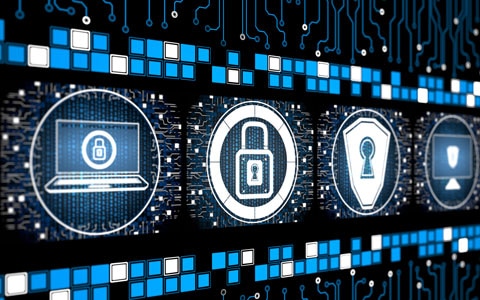 As a business owner or an employee, there are a number of preventive steps you can take to help keep your company's data secure.
Related Services
We have one of the largest Risk Control departments in the industry, and our scale allows us to apply the right resource at the right time to meet customer needs.
Our knowledgeable Claim professionals will respond to your needs with speed, compassion, integrity and professionalism. It's our business to help keep you in business.