Business Insurance for Stores and Retail Businesses
You're the "how can I help you" heart of the community you serve. Your title may be "Founder," "Owner" or "CEO," but you're also the one-person accounting department, marketing team, purchasing division and tech support. The success of your retail business demands you work 80 hours a week to manage it all. We can help you protect it.
Retail Business Owner's Policy
Every program for retailers starts with our core Travelers BOP (Business Owner's Policy). It combines property insurance – to cover damage to buildings and business personal property – with liability insurance to protect you if someone threatens to sue.
Travelers BOP includes:
Property
General Liability
Business Income/Extra Expense
Computer Equipment, Data and Media (EDP)
Who is it right for?
Travelers offers insurance to protect small business stores that sell goods to the general public, including:
Appliances
Art Supplies
Auto Parts
Baked Goods
Clothing and Accessories
Computers and Electronics
Furniture
Hardware
Gifts and Novelties
Home and Garden
Find an Agent
Need an Agent?
Get the personal service and attention that an agent provides.
Find a local agent in your area:
Your products are the star of the show, and your focus on customers keeps you busy every day.  Take the time to get the right coverage for your retail business, and you can keep sales ringing.
While any small business needs to plan for the unexpected burst pipe, fire or lightning storm, retail businesses also face other risks, from data breaches to derailed shipments. Here are just a few of the ways the day can suddenly go sideways for a retail business:
You're counting on a big shipment to arrive so you can fulfill a slew of client orders for the holidays. Then you find out a fire has broken out at the supplier warehouse, and your merchandise won't arrive until spring.
An electrical storm hits in the middle of the night, frying your electronic registers and order system. You're unable to take or fulfill orders for the next few days, and your profits take a nosedive while you replace the damaged equipment and get your business back up to speed.
Your displays are looking a little bare even though new shipments just arrived. You review security camera footage and discover that a salesperson has been using an oversized handbag to pilfer merchandise almost daily.
Choosing a Small Business Retail Insurance Policy
Your retail business is as unique as your products, so how do you decide what coverage to get? Start with the basics and take inventory of your needs. Here are some tips to help you choose the right coverage for your retail business:
Consider a Business Owner's Policy (BOP). A BOP can protect the things you need to stay in business and keep making sales. A BOP typically covers:
When you own a retail business, your property is priceless. A BOP can cover your premises, from your retail space to your warehouse, as well as the contents, from displays to products. You'll want to make sure your BOP covers goods that are off premises as well, including goods in transit and merchandise being shipped to customers.
Retailers need general liability insurance for key exposures such as products liability, premises liability, and personal and advertising injury liability. General liability coverage helps shield your business from covered claims and lawsuits that stem from your everyday business operations.
Business Income and Extra Expense (BIEE)
As a retailer, you could be affected by a disaster that strikes your store, your warehouse or a major supplier. Ensure your BOP includes this important coverage which protects your business when it is shut down temporarily due to a fire or other covered loss. BIEE coverage can help replace your income and expenses like rent, payroll and other financial responsibilities while your property is being repaired or replaced.
Employee Dishonesty
As a retailer, you need to shield your business from theft of money, property or inventory by employees. Employee dishonesty coverage is included in the BOP offered by Travelers.
Add on coverage to fit your business risks. Retailers know there's no such thing as one size fits all, so coverage should be tailored to fit your specific business. For example, Travelers offers Power Pac, and Power Pac Premier. And, for select risks, Restaurant and Perishable Goods Premier offers additional features and increased limits, including spoilage coverage for perishable goods.
Plan for a data breach. Even retail giants fall victim to cybercriminals intent on accessing customers' personal data. If it can happen to them, it may happen to your business. So it's smart to get cyber liability insurance to help protect you from the costs of a breach and to help you take the necessary steps to restore your customers' trust. For example, Travelers offers Cyber First Essentials® - Small Business, to defend against failure to prevent unauthorized access to, or use of, customer identity information.
Protect yourself as an employer. You can't run the business, answer the phones and ring up the purchases by yourself. Having employees saves your day but also opens you up to claims of wrongful employment practices. One example of this coverage, Travelers Employment Practices Liability+ (EPL+), defends you from claims alleging wrongful employment practices, such as discrimination or wrongful termination.
Protect your employees with Workers Comp. If you have employees, or even temporary workers you bring on during holiday season, you may be required to provide workers compensation coverage. Even if it's not required, it's worth considering as a way to help protect you and your employees.
Cover yourself around the world. As a retail shop owner, you may need coverage when you travel, whether for a buying trip or a visit to a manufacturing facility. For example, Travelers offers World Business Essentials®, which can cover you during periodic overseas travel.
Add commercial auto coverage. From florists to furniture stores, many retailers rely on a vehicle or small fleet to get their products to customers. If your wheels power your business, you'll need to add commercial auto coverage. If your business owns vehicles, a commercial auto insurance policy can provide valuable financial protection to you and your employees while driving a company-owned vehicle.
Consider a commercial umbrella policy. An umbrella policy is a good idea for retailers, who face multiple types of liability. Umbrella insurance provides an additional layer of financial protection over and above the coverage limits of your other liability policies. For example, Travelers offers an umbrella policy with up to $25 million in additional liability coverage to cover the costs of a covered loss.
Would you like to discuss the specific needs of your retail business? Consult with an agent, who can help you customize coverage so you can get back to focusing on getting your products into the hands of your customers.
Customize your policy with these add-ons
With so many electronic transactions, both online and at point of sale, you have a lot at stake. When a system is hacked or compromised, you risk costly chargebacks, or reputational damage and loss of sales. Cyber criminals are always looking for a weak spot (like maybe an outdated e-commerce feature on your website). CyberFirst Essentials® – Small Business helps protect your bottom line from the costs of failing to prevent unauthorized access to, or use of, customer identity information. Covered expenses include customer notification (often mandatory), penalties and chargebacks imposed by credit card companies, court-awarded judgments and more.
Supersize your Travelers Business Owner's Policy with best-in-class enhancements that deliver additional coverage features and higher limits, including: sewer backup, losses resulting from damage to a power supply or overhead utility lines, increased limits for Electronic Data Process Data and Media, and spoilage for perishable goods.
EPL+ defends your business in the event of a claim alleging a wrongful employment practice, such as discrimination or wrongful termination. EPL+ helps cover your legal expenses as well as potential settlement damages, up to the coverage limit. We also include identity fraud expense reimbursement coverage for employees. Bonus: Third-party liability coverage is optional in case a patron or supplier files a discrimination claim.
Extends some property and liability coverage features for periodic overseas business travel. For frequent overseas travel, or for businesses that have an overseas location, a separate Global CompanionSM policy is available.
Related Products & Solutions
Provide benefits to your employees and protect your business when a work-related injury occurs.
Whether you have employees driving occasionally to an off-site meeting or a fleet of drivers delivering products to customers every day, protect your business on the road.
Protect your business from liability risks if an employee should claim wrongful employment practices.
A powerful layer of protection for your business when a catastrophe occurs.
Insights & Expertise
Slips trips and falls have the potential to be a major cause of injury for your employees and visitors.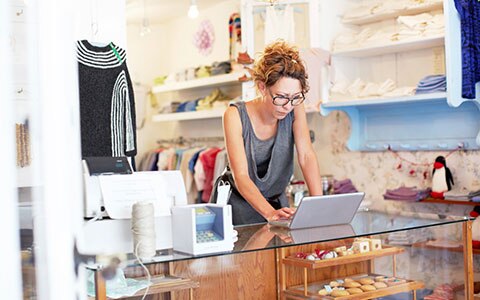 A look at how small- to mid-sized companies are vulnerable, what is at stake, and methods to help protect against hacking and data breaches.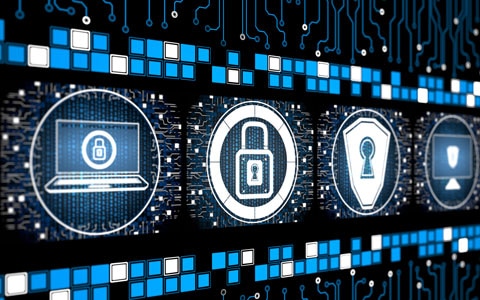 As a business owner or an employee, there are a number of preventive steps you can take to help keep your company's data secure.
Related Services
With more than 115 years of risk expertise and a staff of 500+ Risk Control consultants, Travelers has the experience and technical proficiency to help wholesalers manage their risks.
Our knowledgeable Claim professionals will respond to your needs with speed, compassion, integrity and professionalism. It's our business to help keep you in business.