Commercial Truck & Auto Insurance
Commercial Automobile insurance provides protection for automobiles used in the course and scope of business. Travelers offers a broad commercial auto product to ensure that company vehicles, and liability for their use, are properly protected.
Who Needs Commercial Truck & Auto Insurance?
Any business that owns motor vehicles or uses any motor vehicles in the course of its business needs commercial auto insurance. Travelers offers the liability and physical damage coverages needed by most businesses. In addition, Travelers provides industry-specific coverage for commercial auto and fleet vehicles for certain sectors, such as public sector and oil & gas. Discover what policy type may be best for your business:
What Does a Commercial Auto Policy Cover?
A Travelers Commercial Automobile policy can provide liability and physical damage coverage for both small and large fleets of commercially owned vehicles. Travelers Commercial Auto coverages include:
Liability Coverage*
Uninsured Motorists Coverage*
Underinsured Motorists Coverage*
Physical Damage Coverage*
Small Business Commercial Auto Insurance
If a covered loss damages or destroys your valuable records, consider coverage that can help replace them.
(SPEECH)
[MUSIC PLAYING]
(DESCRIPTION)
Travelers umbrella.
(SPEECH)
SPEAKER: What is commercial auto insurance? Whether it's delivering goods or meeting with customers, picking up supplies or transporting equipment to a job site, taking your business and your vehicles on the road can be essential to your everyday operations. Commercial auto insurance is designed to cover losses should you or an employee be involved in an accident when driving for work purposes.
You may be thinking you're covered under your personal auto policy, but it's not designed for the type of risks you and your employees can face. In fact, most personal auto policies contain an exclusion for business use. Commercial auto insurance can cover business-owned vehicles, like fleets of vehicles or trucks, and even your own car, as well as those you rent, lease, or borrow. It can also help when employees use their personal vehicles for business.
Commercial auto insurance isn't included in your business owners policy. But you can purchase it separately, and most states require businesses to have a minimum amount of commercial auto insurance. So make sure your business is protected from risks on the road. To get started with commercial auto coverage and other business insurance solutions, contact a Travelers independent agent or visit travelers.com.
[MUSIC PLAYING]
(DESCRIPTION)
Copyright 2018 The Travelers Indemnity Company. All rights reserved. Travelers and the Travelers Umbrella logo are registered trademarks of The Travelers Indemnity Company in the U.S. and other countries.
Frequently Asked Questions
Vehicles covered by a business commercial auto insurance policy can include:
Passenger vehicles
Vans
Light trucks
Heavy and extra heavy-duty trucks
Truck trailers
Vehicle fleets
Specialty vehicles
Make sure your commercial auto coverage is right for the vehicle types your business uses.
The costs can vary. There are many independent factors that may impact what you will pay for commercial auto insurance, such as the type of business and the types of the vehicles insured, driving history, garaging location(s), and the coverages or limits you select.
A fleet is defined as five or more self-propelled autos under one ownership and used for business purposes. A policy with less than five self-propelled autos is considered a non-fleet policy.
A commercial auto insurance policy protects your business and provides coverage for commercially owned vehicles used in business operations. A personal auto policy provides coverage for personally owned vehicles that are operated by individuals or family members for personal use.
Physical Damage Coverage protects your owned autos against accidental loss or damage, including:
Collision coverage — protection against damage and loss in the event of an accident.
Comprehensive coverage — protection against damage or loss caused by something other than a collision, such as hitting an animal or theft.
Specified causes of loss coverage — protection against specified peril such as vandalism, hail or fire.
Related Products & Solutions
Northland, a division of Travelers, has been providing industry-leading products and services at competitive prices to trucking business for over 70 years.
Coverage specifically designed to help protect public entities and municipalities such as law enforcement, emergency services, and road and street maintenance vehicles.
Protection designed specifically for commercial vehicles and mobile equipment used in the oil and gas industry.
Insights & Expertise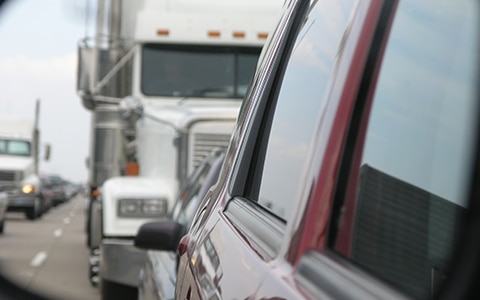 Learn about six unexpected reasons why your commercial auto premium may be increasing.
As featured in Fleet Owner®: Learn the ways in which fleet drivers are becoming more distracted, and ways to help
keep them safe.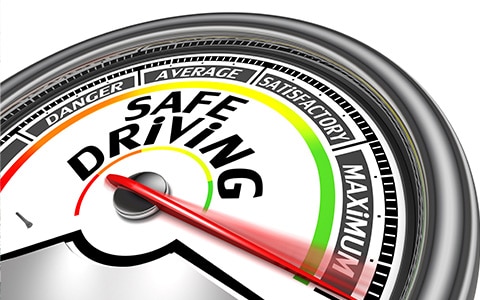 As featured in Risk & Insurance®: Learn how a focus on employment policies and practices can help keep your fleet safe.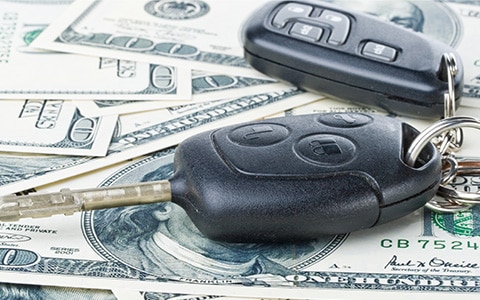 As featured in PropertyCasualty360: Learn 6 quick ways to help your drivers stay safe on the road and protect your bottom line.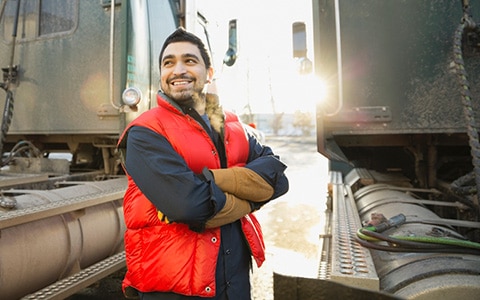 Hiring safe drivers and following these driver screening tips can help reduce business liability in case of an accident.
*Exclusions apply.