Small Business Insurance 101: Frequently Asked Questions and Answers
Opening a new business is both exciting and daunting. Even if you start small, the risks may feel greater when it's your own time and money on the line. To protect your investment, business insurance offers coverage that protects your business when the unexpected happens. If you're preparing to launch your own business or just want to understand more about how business insurance protects your livelihood, here are some frequently asked questions and answers to help you think it through and plan ahead.
Getting Started
A: Starting your own business means taking on some degree of risk. As a business owner, you already have the passion and drive to take on new challenges, but you'll also need to protect the value of the assets you purchase for your company. Insurance can help you recover when things go wrong. From property losses related to items such as fire or theft, to liability issues should someone sue – or threaten to. With the proper policies in place, you'll gain peace of mind and feel more comfortable in your new role as an entrepreneur.
A: The cost of insurance is based on a range of factors including the following:
The value of the company assets you wish to insure.
Number of employees.
Specific risks associated with your industry.
Your personal risk tolerance and the amount of liability protection you prefer.
A: Yes, you should include insurance expenses in your initial business plan and yearly budget. From a cash flow perspective, you'll want to understand what kind of payment options and timing are available. When starting out, aim to separate your company assets from your personal items to determine the amount of insurance you'll need to carry. To properly establish your new company, speak to a tax or legal advisor about formalizing the structure of your business.
A: After you do your own research and talk to friends or peers, your easiest starting point is your current agent, or contact an insurance company that offers specialized business coverage. To find out more about coverage options and the costs of business insurance, find a Travelers independent agent and request a quote.
Small Business Insurance 101
A: Many new business owners opt for what's known as a Business Owners Policy (BOP). This policy includes coverage designed specifically for small businesses.
A: A BOP typically covers three major items:
Property damage. Similar to a homeowner's insurance policy, this covers damage to your building (owned or leased), equipment, furnishings, fixtures, displays and inventory.
Business interruption. If a covered loss strikes your store or warehouse, forcing you to stop operating for a period of time, your revenue stream is protected from lost business income. You can also choose optional protection that covers you in case a major supplier is affected.
Liability insurance for your business. Covers damages paid in judgments or settlements, and legal defense costs, if you are sued or held liable for accidental bodily injury or property damage arising from a covered cause of loss.
A: Businesses often need to carry more than one type of insurance, and your business' insurance needs may be highly individualized. A knowledgeable agent can help you find the right solutions. For some states, carrying insurance is a requirement. Requirements may also vary by the type of business you own and the number of employees; however, worker's compensation is required by law in most states, and highly recommended if not.
A: In addition to the BOP, you may need other types of small business insurance coverage based on the kind of work you do, the size of your company and your location. These could include:
Insurance for home-based businesses. Even if you work from home, you'll still need to insure your business. Generally, homeowner's insurance offers the appropriate coverage level for home based business-related property and equipment.
Professional liability insurance. This may be required as a separate policy, in addition to the BOP, to cover losses related to liability claims arising from mistakes or lapses of professional duties. Businesses offering professional services to their customers will often purchase this type of policy.
Commercial auto insurance. Company-owned vehicles will need to be insured through a commercial auto policy.
Health insurance. As a self-employed person, you may need to provide health insurance for yourself, your family and your employees.
Cyber insurance. Internet-based businesses or businesses that store their records online may need additional cyber protection against the risk of data breaches and malicious computer intrusions.
Commercial umbrella insurance. Provides liability coverage beyond the basic business insurance policy limits in the case of a catastrophic auto or business related event.
A: As your business expands, you may outgrow the standard Business Owners Policy and require more protection. It's a good idea to review your insurance coverage annually and determine if any additional policies would offer a more beneficial level of risk protection.
Small Business Insurance Glossary
Here are some of the more important terms to help you understand your policy.
Learn more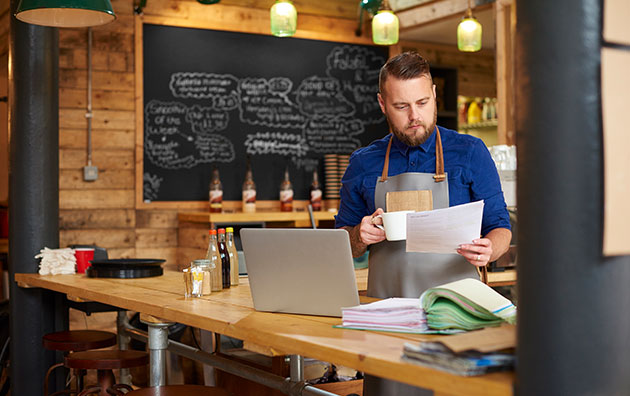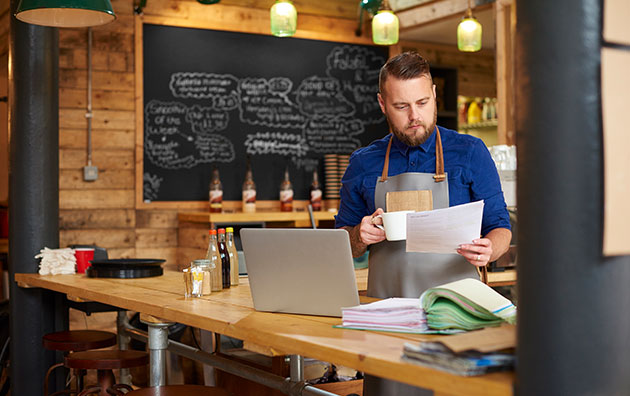 Finding the Right Small Business Insurance
A: Business insurance can be adapted to your specific business needs. Recommended coverages often depend on the type of business you have and the risk protection your business will need to stay healthy and whole. At a minimum, you should carry business property and business liability insurance – this often comes in the core business owners policy, or BOP. If you've never shopped for a business policy, a Travelers agent can help you sort through the options and suggest policies that best fit your company. You can find an agent here.
A: Risks, and therefore coverage needs, certainly vary by industry. A knowledgeable insurance agent can discuss which coverages companies similar to yours might carry. You can also view recommended coverage for key industries here.
A: Your agent can suggest a liability coverage that is optimal, based on company size and industry. The key is to make sure you have enough coverage if something goes wrong. Make sure to talk openly with your agent about your needs, and the associated costs, to help you make the best decision for your business.
A: In a word, yes. Developing a strong professional relationship with an insurance agent will help you over the long term as your business grows. Choose to work with someone who understands the unique challenges of running a small business and takes time to understand your specific insurance needs. Your agent will help tailor your insurance policies to your company's needs and help make sure you're covered.
A: As a business owner, you should always feel comfortable with the amount of insurance you carry. Insurance can help you recover from events that would otherwise threaten your company and reduce the likelihood of staying in business. The key is to ensure you understand the true value to repair or replace what you have. When customizing a policy, your agent should take your location, your industry risks and your personal risk tolerance into account.
Getting the Most Out of Your Small Business Insurance
A: There are several things you can do to keep insurance expenses in check. Performing an annual risk assessment and identifying actions you can take to lower your insurance costs is the first step. Also, your agent can be a great resource to review your existing policies and deductibles, to make sure your coverage and limits are right-sized for your business. Lastly, if you purchase more than one insurance policy from the same agent, don't forget to ask if you qualify for a multi-policy discount.
A: At the most basic level, insurance helps you manage the risk of loss for your business. You don't want to experience a loss that would have been covered if you'd had the right policy in place. Spend time assessing your operational risks to determine your greatest risk factors. A knowledgeable insurance professional can also review your policies in order to look for gaps in coverage.
A: If your business is the victim of theft or a fire, or if a pipe breaks in your store or office, you'll want to make sure to report the loss right away. This will help get your business back on track as quickly as possible. Learn the ins-and-outs of how Travelers can get you back up-and-running here.
A: The demands and opportunities your business faces are constantly shifting. The good news is that there are coverages available to adapt to your needs. As your business grows, offers new products or services, buys new equipment or develops new revenue streams, you may also take on new risks. It's a good idea to review whenever something significant changes, and at least once per year, to identify overlapping coverage or new areas of risk.
Insights & Expertise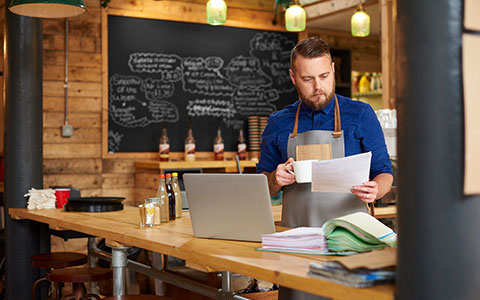 Here are some of the more important terms to help you understand your policy.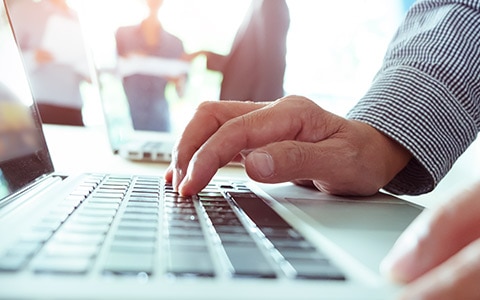 Ransomware is the fastest growing malware threat, targeting users of all types. View this infographic to learn more.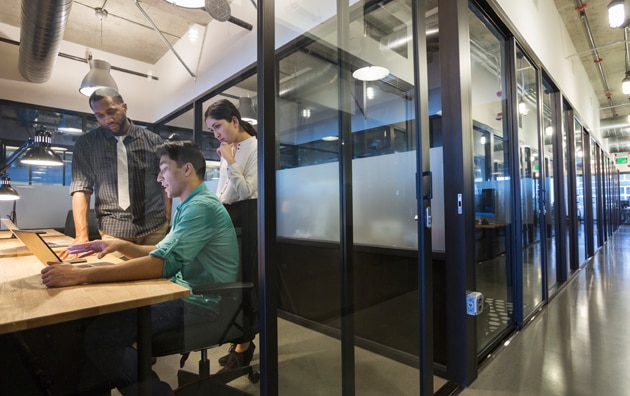 Preparation is key to mitigating a potential cyber event. What pre-breach steps can you take?