Our Greatest Asset Is Our People
We recognize that building for the future also requires that we maintain our talent advantage. In that regard, diversity and inclusion is a business imperative for us. By creating a welcoming environment that brings together people with different backgrounds and perspectives, we enable new ideas, innovation and a culture in which employees feel valued, respected and supported.
Our efforts are aimed at attracting and retaining the best talent from the broadest pool of talent. We are committed to not only increasing diversity in our hiring at all levels but also fostering an inclusive environment where all employees can develop and thrive.
Our diversity and inclusion efforts are led by our Chief Diversity & Inclusion Officer and our Diversity Council, which is chaired by our CEO and includes 40 senior executives.
 
As part of our commitment to diversity, we aim to:
Foster an inclusive environment where all employees can reach their full potential. 
Provide learning and development opportunities to advance diverse leaders. We provide learning and development opportunities, including career planning and mentoring assistance, to help all employees prepare for advancement.
Employ a diverse workforce to maintain our talent advantage. Travelers values the unique abilities and talents each individual brings to our organization and recognizes that we benefit in numerous ways from differences in culture, ethnicity, national origin, race, color, religion, gender, age, disability and sexual orientation.
Explore diverse markets today to tap into tomorrow's opportunities. We are dedicated to creating a pipeline of diverse candidates and have active talent acquisition strategies, including sourcing strategies and diverse slate requirements, to help us do so.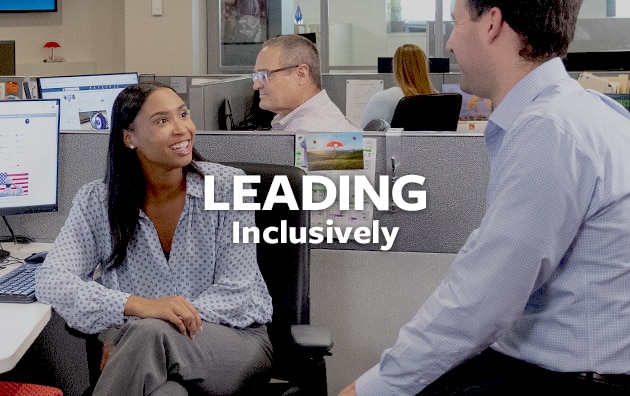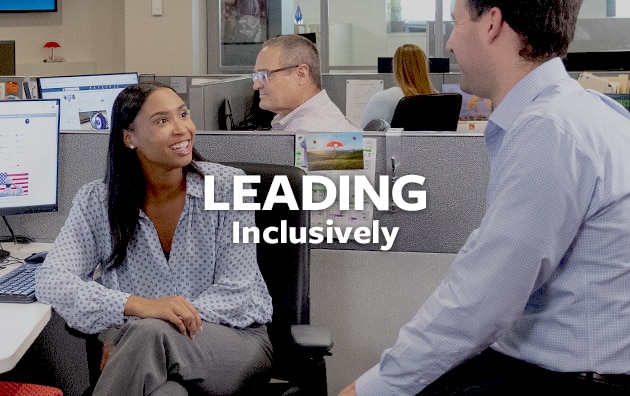 Inclusive Leadership Performance Objective
Recognizing that managers have a responsibility to help build an inclusive culture, an Inclusive Leadership objective is included in all managers' annual performance objectives. This Inclusive Leadership performance objective drives leader accountability. This further helps us attract, retain, engage and develop employees from all cultures and backgrounds.
Conscious Inclusion Diversity Education
We require all employees—at all levels and in all functions—to participate in a dynamic, interactive diversity education program that explores biases and their impact in the workplace and how we can influence behaviors to be more intentionally inclusive in our day-to-day interactions.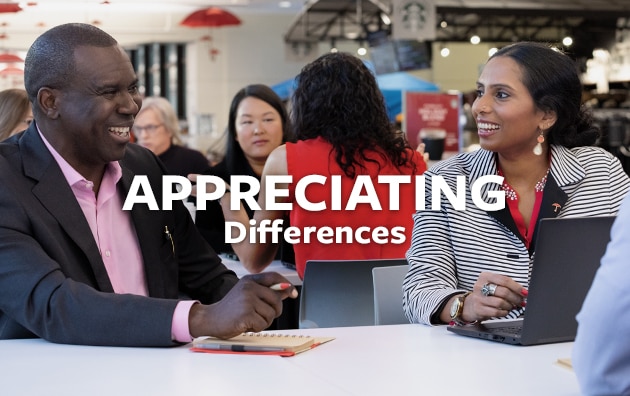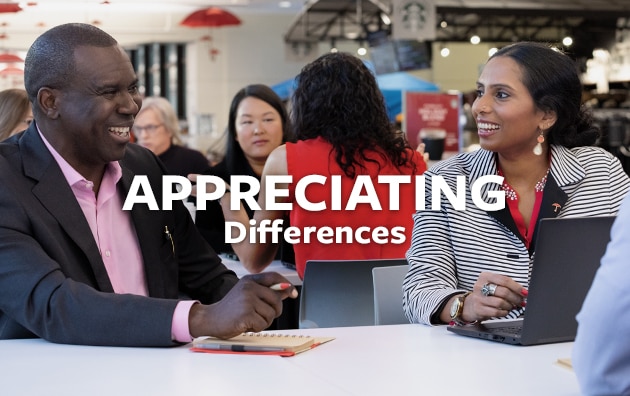 Diversity Speaks
We host a series of events for all employees called Diversity Speaks, designed to cultivate a culture that embraces the power of difference, where individuality is honored and diverse perspectives benefit all employees, customers, agents and the communities in which we work and live. The events feature employees and external guest speakers who share personal stories and provide different experiences and viewpoints.
Unconscious Bias Training
We educate our employees on unconscious bias as part of our inclusion education program, as well as through Diversity Speaks events and Inclusive Leadership workshops. By helping our employees begin to recognize, acknowledge and minimize potential blind spots with respect to unconscious biases, we believe we may spark more open and honest conversations.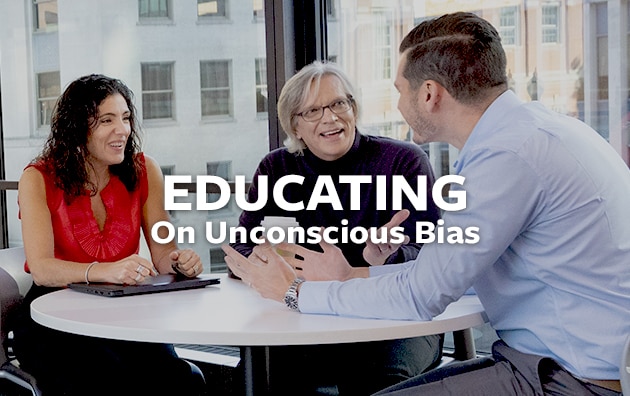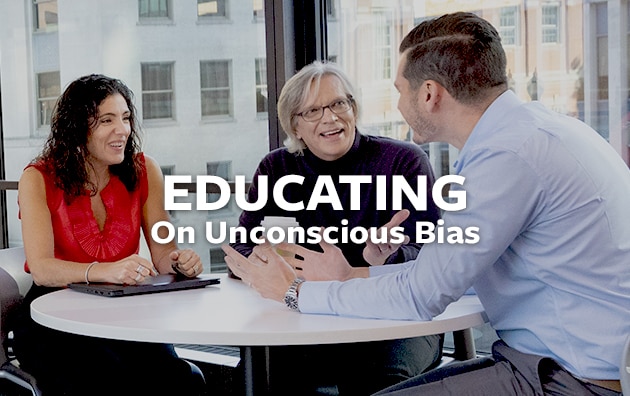 Diversity Networks
In 2008, we created diversity networks — voluntary organizations led by employees dedicated to fostering a diverse and inclusive work environment. Open to all employees, the networks help foster the retention, development and success of our employees through networking, mentorship and community volunteer opportunities. Our diversity networks include:
Asian & Allies Diversity Network
Black and African American & Allies Diversity Network
Disability & Allies Diversity Network
Hispanic/Latino & Allies Diversity Network
Pride & Allies Diversity Network
Military/Veterans & Allies Diversity Network
Women & Allies Diversity Network
Young Professionals & Allies Diversity Network
More than 12,000 employees – nearly 40% of our employees – are members of one or more of these Diversity Networks.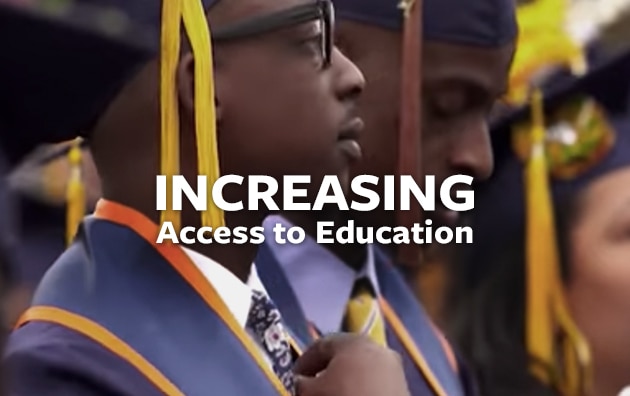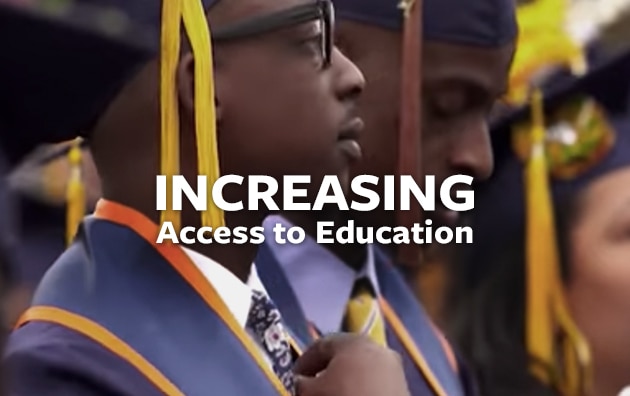 Travelers Education Access Initiative
To ensure a qualified diverse workforce for tomorrow, Travelers contributes to a wide range of educational projects today. In 2007, we launched Travelers EDGE: Empowering Dreams for Graduation and Employment, a program designed to increase the number of underrepresented students who complete a bachelor's degree and who are prepared for a career at Travelers or in our industry.
The program is aimed at:
Increasing the number of students from underrepresented communities attending college.
Helping those underrepresented students graduate from college.
Building awareness of careers in insurance and financial services.
As part of the Travelers EDGE program, we offer mentoring, internships and job-shadowing opportunities.
In addition to other targeted recruiting practices, through this program, we seek to increase the presence of people from historically communities in our industry. Since its inception, 563 students have been Travelers EDGE scholars.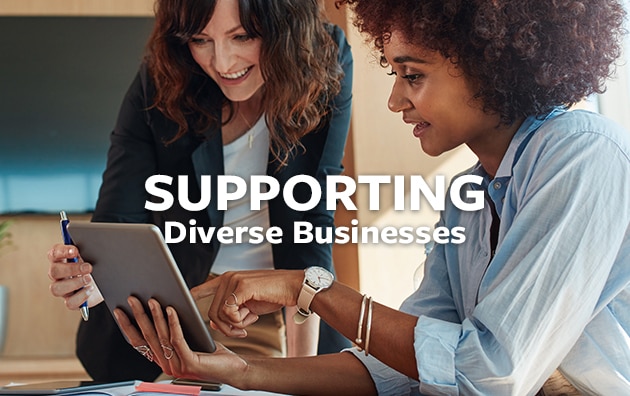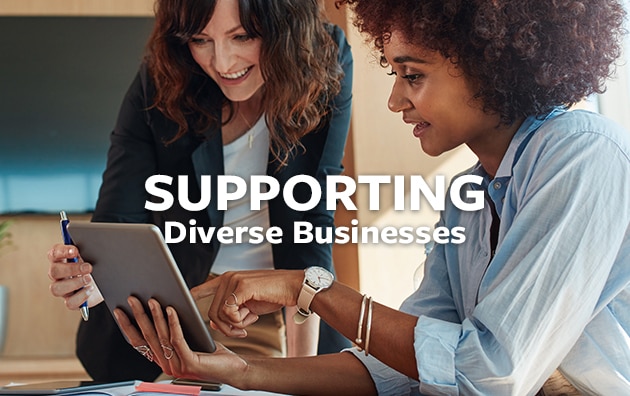 Supplier Diversity
Travelers is committed to providing opportunities for qualified businesses owned by people of diverse backgrounds to participate as contractors or suppliers of products and services to our company.
Board of Directors Oversight
Our Board of Directors encourages diversity and inclusion within Travelers and oversees our diversity and inclusion efforts. The Nominating and Governance Committee meets regularly with senior management, including our Chief Diversity & Inclusion Officer, to review and discuss our strategies to encourage diversity and inclusion within our company.


Recognized For Our Commitment
Travelers has been recognized for its inclusive culture by a number of organizations including:
Best Place to Work for LGBT Equality and 100% score on Human Rights Campaign Corporate Equality Index, Human Rights Campaign Foundation, 2016-2022
Best Place to Work for Disability Inclusion and 100% score on Disability Equality Index®, 2018-2022
Top Military Friendly Employer, G.I. Jobs, 2008-2022
Best for Vets, Military Times, 2010-2011, 2014-2021