Business Insurance For Pet Care Services
Pets are family too. And no one understands that better than you. You've escaped the corporate kennel (you know, a desk job) and turned your fondness for the animal kingdom into a thriving business. Whether you're into pet sitting, dog walking or veterinary care, we offer insurance for those in the pet care business.
Who Needs Pet Care Services Insurance?
Small businesses involved in the medical treatment or care of domestic pets and sale of pet-related products, including:
Overnight Boarding
Pet Grooming
Pet Day Care
Pet Sitters
Pet Stores
Veterinarians
Why You Need Insurance for Your Pet Care Business
Your pet care services business can face both property and liability risks. And any disruption can bite into your cash flow. Getting the proper coverage can help to protect your business and the precious pets in your care. Like other small businesses, pet care businesses must guard against disasters, such as fires, tornadoes and theft. But pet care businesses also face unique risks. Here are two scenarios that could complicate matters for a pet care business:
The insured's employee accidently injures a customer's dog with the clippers while performing grooming services.
A new pet sitter goes to a client's home to feed their pets while the family is on a vacation. While there, the sitter takes a diamond bracelet out of a jewelry box and slips it into her bag.
Do You Need Insurance to Board Dogs or Other Pets?
Four-legged clients can be unpredictable. If you board pets for a fee, you should consider insurance to protect yourself in the event something goes wrong and possibly even escalates to a lawsuit.
Frequent types of incidents pet boarders encounter include:
On-site injuries to your employees or customers. 
Injury or illness to boarded animals.
Lost or stolen animals. 
Veterinary bills or other damages claimed by pet owners.
Dog boarding insurance, known as Boarding Kennel liability, is offered as part of Travelers insurance for Pet Care Services and can help keep you protected so you can focus on the pets in your care without worry.
Choosing the Right Insurance For Your Pet Care Services Business
How do you know what coverage will meet your specific needs? Here are guidelines to help you choose the right insurance for your pet care business:
First, consider a Business Owner's Policy (BOP). A BOP can cover:
Property
For many pet care businesses, the space you own or lease allows you to treat, trim or train pets. A BOP can cover your property, whether you run a veterinary clinic, boarding facility, doggie day care or grooming shop. It may also cover equipment, such as items for day-to-day operations or supplies, grooming tables or X-ray machines.
General Liability (GL)
General Liablility (GL) can provide coverage for key exposures, such as premises liability, products liability and personal and advertising injury liability. GL may also cover a range of scenarios – for example, if a client slips and falls on a slick floor after an employee mops up a puppy's "accident."
Business Income and Extra Expense (BIEE)
Business Income and Extra Expense (BIEE) coverage could help you if your business needs to close temporarily due to a fire, natural disaster or other covered loss at your premises. Travelers BOP can cover both lost revenue due to the event and some of the costs necessary to get your business back up and running. 
Employee Dishonesty
Many BOPs include basic coverage for employee dishonesty. If your employees enter client homes, you may want to add Travelers Theft of Clients' Property Coverage Endorsement, which can cover loss of or damage to property by an employee on client premises.
Pet-Specific Coverage
As a pet care business, you're likely caring for furry, feathered or scaly family members. Pet-specific coverage can help to protect you and the pets in your care.  Travelers BOP automatically includes:
Pet Grooming Liability Coverage – a pet grooming liability endorsement for grooming, pet day care and overnight pet boarding services. This enhancement can cover injury from providing (or failing to provide) pet grooming services. May be available as an option for other pet services businesses.
Boarding Kennel Liability Coverage – a boarding kennel endorsement for pet day care and overnight pet boarding services, which can cover injury to cats, dogs and other domestic animals in your care but not resulting from your work. May be available as an option for other pet services businesses.
You can boost coverage on Travelers BOP based on your needs. For example, Travelers offers Power Pac PremierSM, which features enhancements for businesses with complex insurance needs. Travelers also offers an XTEND Endorsement® for Small Businesses, which is a package of enhancements for liability coverage.
Additional Types of BOP Coverage
A BOP provides the foundation for your pet care business insurance, and you also may want to consider adding these types of coverage:
Added Coverage for Animals In Your Care
Travelers Animal Floater add-on could cover accidental injury, death, damage, theft or escape of domestic animals belonging to others that are in your care or on your premises for bathing, grooming or a veterinary exam.
Professional Protection for Veterinarians
Even with the best intentions, things can go wrong. A delayed or missed diagnosis can be costly. Veterinarians can bolster protection by adding Veterinarians Professional Liability Coverage to a BOP.
Coverage for Medication Spoilage
Travelers Power Pac Premier offers $250,000 in coverage for this situation; and the Medical Dental Premier endorsement, available for veterinarians, increases coverage to $350,000.
Loss of Income for Mobile Businesses
Say, for example, that your mobile grooming van gets sideswiped by another vehicle and put out of service. An add-on to your Travelers BOP, such as the Business Income – Mobile Operations Vehicle Endorsement can cover the loss of income from canceled baths and trims while your vehicle is being repaired.
Additional Protection for Your Pet Care Business
Finally, there are other types of protection your pet care business might need. You may want to consider:
Commercial Auto Coverage
Travelers Commercial Auto Insurance can provide coverage for vehicles used as part of your business.
Employee Coverage
Your employees do a lot of heavy lifting, whether they're carrying Labradoodles or tubs of cat litter, and you may be required to provide workers compensation coverage.
Data Breach Coverage
Pet parents trust you with their personal information as well as their pet, so you might consider data breach coverage. One such option is CyberFirst Essentials® for Small Businesses from Travelers, which can defend you against failure to prevent unauthorized access to, and use of, identifying information.
Coverage for Employers
Protect yourself from claims of wrongful employment practices with Travelers Employment Practices Liability+SM (EPL+SM).
An Umbrella Policy
A commercial umbrella policy can offer additional protection above and beyond that provided by your other policies. For example, Travelers offers a policy with up to $10 million in additional liability coverage.
Customize your policy with these add-ons
Cyber insurance can protect your business in the event of a data breach and helps cover costs resulting from court-awarded judgments, out-of-pocket expenses such as consulting and forensics to identify and resolve the cause of the breach, customer notification (often mandatory), credit monitoring, and public relations to help manage any negative perceptions that may arise.
These best-in-class coverage enhancements designed for businesses that have more complex insurance needs; includes 40+ coverage features and higher limits make this our broadest and most powerful coverage enhancement. Power Pac Premier includes higher limits for business personal property off premises to protect your equipment while at shows or traveling to customer's locations.
A robust suite of general liability coverage enhancements, including a broadened named insured, blanket waiver of subrogation to protect you from third-party liability, increased supplementary payments to help offset costs related to investigating and settling claims, and more.
Related Products & Solutions
Provide benefits to your employees and protect your business when a work-related injury occurs.
Whether you have employees driving occasionally to an off-site meeting or a fleet of drivers delivering products to customers every day, protect your business on the road.
Protect your business from liability risks if an employee should claim wrongful employment practices.
A powerful layer of protection for your business when a catastrophe occurs.
Insights & Expertise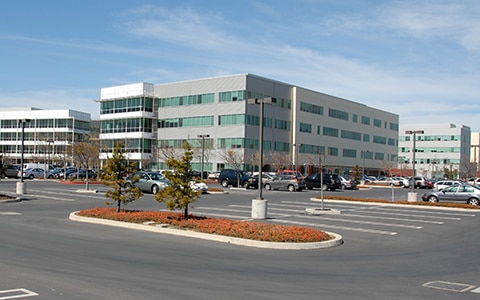 Slippery conditions, uneven surfaces and poor lighting can make parking lots and garages hazardous for employees and visitors. Explore tips to help keep your parking lots safe.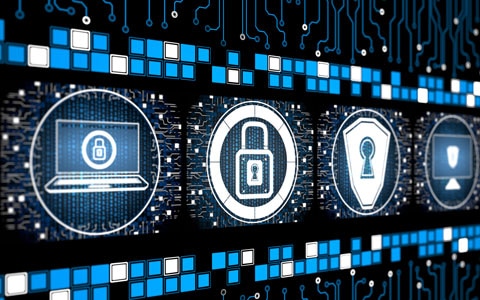 As a business owner or an employee, there are a number of preventive steps you can take to help keep your company's data secure.
Slips trips and falls have the potential to be a major cause of injury for your employees and visitors.
Related Services
With more than 115 years of risk expertise and a staff of 500+ Risk Control consultants, Travelers has the experience and technical proficiency to help businesses manage their risks.
Our knowledgeable Claim professionals will respond to your needs with speed, compassion, integrity and professionalism. It's our business to help keep you in business.
*Automatically included for Pet Grooming and Pet Day Care and Overnight Boarding services.