Business Insurance for Accountants and Financial Services Providers
So far, so good. Your financial services business has managed to weather the bulls and bears, bubbles and busts, and rampaging regulations. You've worked hard to get your business to a good place, and you want to make sure it stays there. Talk to an insurer that understands the issues your financial firm is facing today, as well as the ones you'll be hearing about tomorrow. Talk to Travelers.
Financial Services Business Owner's Policy
We offer real-world, field-tested, livelihood-protecting solutions. Every program for financial services firms starts with our core Travelers BOP (Business Owner's Policy). It combines property insurance – to cover damage to buildings, contents and business personal property – with liability insurance to protect you if someone sues or threatens to.
Travelers BOP includes:
Property
General Liability
Business Income/Extra Expense
Personal/Advertising Injury Liability
Valuable Papers and Records
Hired and Non-owned Auto Liability Endorsement.
Who is it right for?
Small businesses offering accounting or financial planning services and insurance-related products, including:
Accountants
Actuarial Consultants
Banking Financial Services
Credit and Debt Counseling
Financial Advisors
Insurance Agents
Mortgage Brokers
Stockbrokers
Tax Preparers
Find an Agent
Need an Agent?
Get the personal service and attention that an agent provides.
Find a local agent in your area:
Businesses that provide financial services typically need a Business Owner's Policy that covers property and general liability, along with add-ons tailored to your industry. Add-ons may include professional services insurance as well as coverage for data breaches, employee dishonesty and valuable records.
Choosing a Small Business Financial Services Business Insurance Policy
From accountants to bookkeepers to credit counselors and tax preparers, all businesses that provide financial services need coverage that will protect them from the unexpected  and help keep their businesses a float in case of an unexpected event. After all, it's not just crashes and busts that can create chaos in the financial services sector. Here are a few scenarios you could face:
A pipe bursts in your office and soaks your filing cabinets. Now you've got to figure out how to restore soggy, undecipherable financial documents and continue to complete client work that relies on those records.
A longtime employee quits, and you discover a trail of deceit and embezzlement going back years. This once-trusted team member had been forging checks and stealing from the company.
A fire caused by faulty wiring destroys your office in the middle of tax season. You're forced to temporarily shut your business while you rebuild, and the ill-timed interruption costs you tens of thousands of dollars in lost work and valuable records.
A thunderstorm causes a lightning strike that fries your computers. You lose thousands of dollars' worth of equipment, along with important data and media.
A cyber criminal targets your business and steals a cache of customer identity data. Toget to the bottom of what happened, you hire a forensic investigator, retain a PR firmand offer free credit monitoring to your clients.
Business Insurance Considerations for Your Financial Services Business
How do you decide what kind of insurance you need for your financial services business? Start with the basics, perform an audit of your needs, then add or subtract coverage as you see fit. Here are some tips to help you choose the right coverage foryour business:
Cover your bases with a Business Owner's Policy. A Business Owner's Policy (BOP) is a basic essential, kind of like paying yourself first and saving for retirement. A BOP may cover:
Property
Property coverage can offer protection for your office and its contents, whether you own or lease a building or work from home. A BOP can protect your computers, filing system and other tools of the trade.
Professional Services
You may want to add specialized coverage geared toward the needs of financial services businesses, such as professional services coverage. Travelers' Professional Services Premier coverage includes 40 features to help protect your business. In the event of a loss, there is coverage provided for damage to accounts receivable, valuable records, data and media, and loss of income for your billable hours and more.
Valuable Records
Can help you recover important documents damaged or destroyed by a covered loss, such as a fire or tornado.
Business Income and Extra Expense (BIEE)
If you're forced to close your doors temporarily because of a covered loss due to a disaster, BIEE may replace lost income, and help pay the extra costs of getting your business back up and running and minimizing downtime.
General Liability (GL)
A BOP typically includes general liability, which helps cover legal defense costs, judgments and settlements if someone is injured on your property. This is the coverage that could kick in if a client trips and falls on a wet floor while in your office. This coverage also includes personal/advertising injury that protects you from liability for publishing defamatory material or copyright infringement in an advertisement for business.
Shield yourself from professional liability. You're good at what you do, but even with the most conscientious efforts, mistakes can happen. You may want to consider adding professional liability coverage. It will protect your business if a client claims damages as aresult of a mistake you made in delivering your services and decides to file a lawsuit. The costs to defend yourself can be significant.
Prepare for litigation. In today's increasingly litigious environment, financial services providers need to consider how to protect their business from potential lawsuits. For example, Travelers' Employment Practices Liability+℠ (EPL+) coverage helps to pay your legal costs and potential damages if an employee files a claim for discrimination, harassment or wrongful termination.
Protect your employees with workers compensation coverage. If you have employees, or even temporary workers you bring on during tax season, you may be required to provide workers compensation coverage. Even if it's not required, it's worth considering as a way to help protect you and your employees.
Consider commercial auto. A single car accident can make a serious financial impact. If you use one or more vehicles for your business, you may also need commercial auto insurance. If your business owns vehicles, a commercial auto insurance policy can provide valuable financial protection to you and your employees while driving a company-owned vehicle. It's important to know that a personal automobile insurance policy usually does not cover vehicles used in the operation of your business.
Consider coverage for non-owned vehicles. Consider coverage for autos you rent or don't own that are used in your business. In the event of an accident, coverage for hired non-owned autos can provide protection for damages that would not be covered under your policy.
Add coverage for a rainy day. As a financial services provider, you're well aware of the importance of preparing for the unexpected. Umbrella insurance provides an additional layer of financial protection over and above the coverage limits of your other liability policies. For example, Travelers offers an umbrella policy with up to $25 million in additional liability coverage to cover the costs of a covered loss.
Need advice tailored to the specific needs of your financial services business? Consult with an independent agent who can help you customize coverage so you can focus on helping your clients make sure all their financial bases are covered.
Customize your policy with these add-ons
The very nature of your business makes you a vulnerable target for those with malicious intent, such as an opportunistic hacker or other cyber criminals. We can help with the consequences and the cleanup. When personal data is compromised, CyberFirst Essentials® – Small Business helps defend against failure to prevent unauthorized access to, or use of, customer identity information. That means we'll help cover court-awarded judgments and out-of-pocket costs, such as consulting and forensics to identify and resolve the cause of the breach, customer notification (often mandatory), credit monitoring, and public relations to help restore your reputation and keep you in business.
Customized with you in mind, these specialty endorsements supersize your Travelers BOP, offering best-in-class coverage features and higher limits, so you can choose the level of protection you need (for example, Professional Services Premier blankets accounts receivable and valuable papers, among other important coverages, for $350,000; includes Business Income Billable Hours option for $10,000 when Business Income and Extra Expense is also include on the policy).
Related Products & Solutions
Provide benefits to your employees and protect your business when a work-related injury occurs.
Whether you have employees driving occasionally to an off-site meeting or a fleet of drivers delivering products to customers every day, protect your business on the road.
Protect your business from liability risks if an employee should claim wrongful employment practices.
A powerful layer of protection for your business when a catastrophe occurs.
Insights & Expertise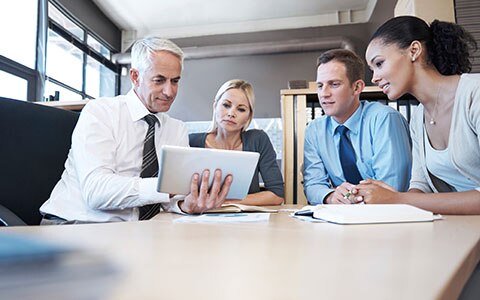 Managing intellectual property can help prevent unintentionally using unlicensed software.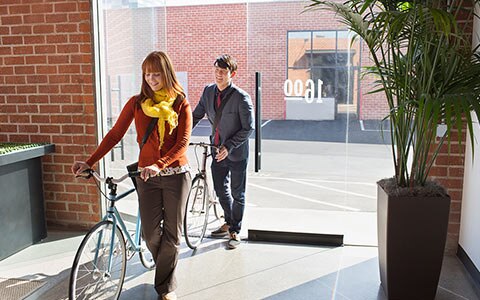 Offering office wellness programs at work can help employees stay engaged at work.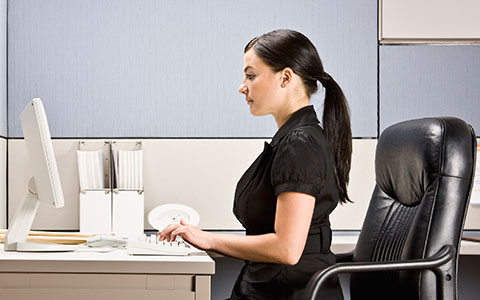 Effective workplace ergonomics can help reduce employee injuries.
Related Services
With more than 115 years of risk expertise and a staff of 500+ Risk Control consultants, Travelers has the experience and technical proficiency to help wholesalers manage their risks.
Our knowledgeable Claim professionals will respond to your needs with speed, compassion, integrity and professionalism. It's our business to help keep you in business.