Small Business Insurance - Healthcare
Whether you're the office administrator or the lead practitioner, you're committed to protecting the well-being of your patients. Your business deserves the same degree of care. From damage to essential medical equipment to an X-ray or refrigeration system failure, or even in defense of a lawsuit, Travelers has you covered.
Healthcare Business Owner's Policy
Our insurance for the healthcare industry starts with a Travelers BOP (Business Owner's Policy) which combines property and liability insurance to protect the health and wellness of your business.
Travelers BOP includes:
Property
General Liability
Business Income/Extra Expense
Valuable Papers and Records
Computer Equipment, Data and Media
Equipment Breakdown
Who is it right for?
Small businesses including health and wellness professionals, such as:
Acupuncturists
Audiologists
Chiropractors
Dentists
Diagnostic Imaging Labs
Med Spas
Optometrists
Physical Therapists
Physicians
Podiatrists
Psychiatrists
Surgeons
Find an Agent
Need an Agent?
Get the personal service and attention that an agent provides.
Find a local agent in your area:
Customize your policy with these add-ons
Get specialized coverage for your specialized business. These endorsements supersize your BOP, delivering our most powerful protection and higher policy limits to protect the vitality of your business. Medical Dental Premier $350,000 blanket limit includes spoilage – valuable protection for vaccines and other medicines that could be damaged due to a refrigeration system going down. Water/sewer backup covers damage to diagnostic equipment or exam rooms if water or sewer backs up or overflows from a sewer drain or sump. Plus, Medical Dental Premier includes a Business Income Daily Limit option and more than 40 expanded coverage features designed specifically for healthcare practices and professionals.
With the migration to electronic health records (EHR) and patient web portals, health care has become the most frequent target for cyber criminals. We can help with out-of-pocket costs such as patient notification, public relations and court-awarded judgments.
In today's increasingly litigious environment, EPL+ can defend your business in the event of a claim alleging discrimination, harassment or wrongful termination. EPL+ helps cover your legal expenses – regardless of who's at fault – as well as potential damages, up to the coverage limit. We also include identity theft protection for employees.
Related Products & Solutions
Provide benefits to your employees and protect your business when a work-related injury occurs.
Whether you have employees driving occasionally to an off-site meeting or a fleet of drivers delivering products to customers every day, protect your business on the road.
Protect your business from liability risks if an employee should claim wrongful employment practices.
A powerful layer of protection for your business when a catastrophe occurs.
Insights & Expertise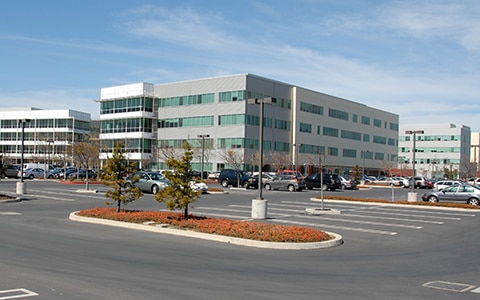 Slippery conditions, uneven surfaces and poor lighting can make parking lots and garages hazardous for employees and visitors. Explore tips to help keep your parking lots safe.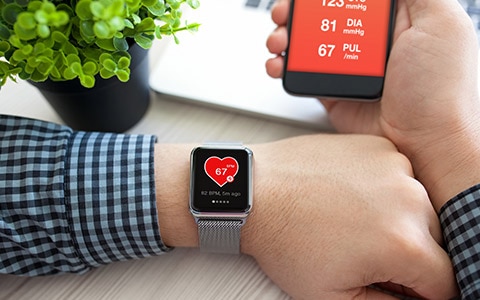 Many companies are using wearable devices as part of their employee wellness programs.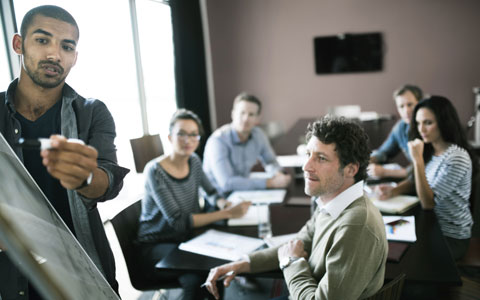 A safety management program can help keep workers safe. Follow these 8 components of a safety management program.
Related Services
We have one of the largest Risk Control departments in the industry, and our scale allows us to apply the right resource at the right time to meet customer needs.
Our knowledgeable Claim professionals will respond to your needs with speed, compassion, integrity and professionalism. It's our business to help keep you in business.