Business Insurance For Personal Care Services
You've always had a special ability to connect with people. You saw a stressed-out world and turned your skills into a small business. Travelers offers specialized coverages to protect your personal care business – from salons to massage therapists. You want your clients to look and feel their best under your care. We feel the same way about your business.
Here are just a few potentially damaging situations a personal care business owner could face:
A teen is getting their hair styled for prom when the flat iron gets too close to their scalp. A painful burn leaves them sitting in the urgent care clinic on their big night.
A customer buys a lotion in a snazzy new scent you just started to sell. They call you later complaining that they broke out in hives after applying the product and had to run to the doctor.
A client is getting off the table after a sports massage. They briefly feel dizzy and fall, fracturing a wrist. They end up in a cast and miss their big game.
Personal Care Services Business Owner's Policy
Whether it's getting the best training or using the highest quality products, your business depends on solid fundamentals. That's why we recommend starting with a Travelers Business Owner's Policy (BOP).
Travelers BOP includes:
Property
General Liability
Professional Liability Insurance (included in General Liability Limits)
Business Income/Extra Expense
Computer Equipment Data and Media
Who Needs Personal Care Services Insurance?
Small businesses providing personal care services, including:
Barbers
Beauty or Hair Salons
Cosmetology Schools
Day Spas
Massage Therapists
Nail Salons
Find an Agent
Need an Agent?
Get the personal service and attention that an agent provides.
Find a local agent in your area:
What Kind of Insurance Does My Personal Care Services Business Need?
A personal care business needs a Business Owner's Policy that covers general liability and loss of business income. It may also include property coverage for a salon or spa and the equipment and products on or off premises. A personal care business owner might also need additional coverage such as professional liability, employee dishonesty, data breach and liquor legal liability.
A Business Owner's Policy (BOP) is the foundation of coverage for a personal care business and typically covers:
Property
Whether you own or lease your salon, spa or other facility, your property is at the heart of your business. A BOP can also help to cover the equipment, such as massage tables or pedicure spa chairs, that you depend on to care for your clients.
Business Income and Extra Expenses (BIEE)
If you lose income or incur expenses due to a covered loss, such as if your salon is damaged and needs repairs, BIEE coverage can help you recoup revenue lost from those canceled hair, nail and massage appointments while your space is being fixed.
Professional Services Liability
You're good at what you do, but anyone can make a mistake. Professional liability insurance can help cover your costs if a client gets injured and decides to file a lawsuit as a result of the services you provided.
Employee Theft
You trust your employees, but what if a new hire takes expensive skin serum worth thousands of dollars home with them? Or pockets cash payments for spa services? It's key to have employee theft and dishonesty coverage.
Computer Equipment, Data and Media 
Your computer systems and technology are just as essential to your business as your products. So, it's important to protect your business against loss of or damage to your computers, software and data.
Customize your business policy with these add-ons
You might not think much about data. But you probably have clients' credit card information and personal preferences on file, which means you're a target. Cyber insurance can protect your business in the event of a data breach. It helps cover costs resulting from court-awarded judgments and out-of-pocket expenses, such as consulting and forensics to identify and resolve the cause of the breach, customer notification (often mandatory), credit monitoring and public relations to help manage any negative perceptions that might arise.
These best-in-class coverage enhancements (with more than 40 features and higher limits) are designed for businesses with more complex insurance needs. Water/sewer backup covers damage to your building, equipment and furnishings if water or sewage backs up or overflows from a sewer drain or sump; utility services coverage protects you from losses due to power outages because of damage to off-premises utility services; and offers higher limits for Business Income Dependent Properties.
EPL+ defends your business if an employee makes a claim alleging a wrongful practice such as discrimination. This helps cover legal expenses as well as potential settlement costs, up to the coverage limit.
If you're looking to outdo your competition in the pampering department, you may be considering offering food and beverage service. In most states, you are required to purchase liquor liability insurance if you provide alcohol to clients during appointments. This endorsement can be added to your Travelers BOP and protects your business if you are sued for alcohol-related injuries or property damage.
Related Products & Solutions
Provide benefits to your employees and protect your business when a work-related injury occurs.
Whether you have employees driving occasionally to an off-site meeting or a fleet of drivers delivering products to customers every day, protect your business on the road.
Protect your business from liability risks if an employee should claim wrongful employment practices.
A powerful layer of protection for your business when a catastrophe occurs.
Insights & Expertise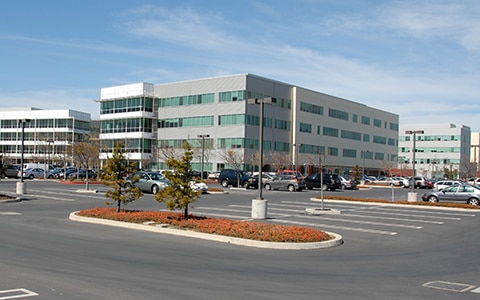 Slippery conditions, uneven surfaces and poor lighting can make parking lots and garages hazardous for employees and visitors. Explore tips to help keep your parking lots safe.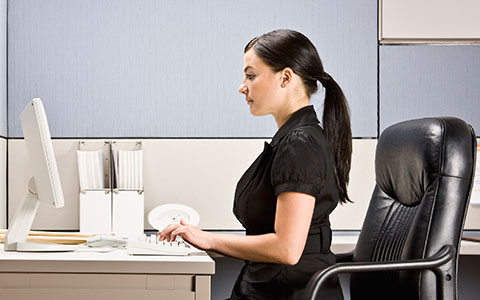 Effective workplace ergonomics can help reduce employee injuries.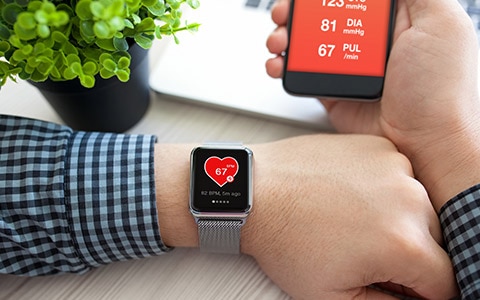 Many companies are using wearable devices as part of their employee wellness programs.
Related Services
With more than 115 years of risk expertise and a staff of 500+ Risk Control consultants, Travelers has the experience and technical proficiency to help businesses manage their risks.
Our knowledgeable Claim professionals will respond to your needs with speed, compassion, integrity and professionalism. It's our business to help keep you in business.