Business Insurance for Professional Services Businesses
Professional Services Business Owner's Policy
Think of us as your professional services provider for insurance. We deliver the same expert access to solutions and value that you provide to your own clients. Our specialized coverage starts with a Travelers BOP. Our BOP combines property, liability and business income protection, and works seamlessly with enhanced coverage options.
Travelers BOP includes:
Property
General Liability
Business Income/Extra Expense
Valuable Papers and Records
Computer Equipment, Data/Media
Which small business professional services are right for Travelers business insurance?
Professional services encompass many types of small businesses, including:
Consultants
Advertising and marketing
Graphic designers
Interior decorators
Lawyers
Marketers
Real estate brokers
Travel agents
Wedding planners
Find an Agent
Need an Agent?
Get the personal service and attention that an agent provides.
Find a local agent in your area:
One thing all these diverse businesses have in common is the need to protect their businesses from catastrophe so they can focus on providing stellar service to their clients.
Here are just a few scenarios that could distract you from the work you do best, throw glitches into client projects and send you into damage-control mode:
Property/Business Income: You return to the office on Monday morning ready to jump into client projects but find that a pipe in your kitchenette has burst, turning your office into a soggy mess. You send your employees home and call a contractor, who tells you it will take two weeks to repair the damage. In the meantime, you have nowhere to work.
Property/Business Income: You're working on projects for several clients when a severe thunderstorm strikes. A bolt of lightning fries your computer system, halts your work and puts you behind schedule. Worse, you can't access important project details, and your business loses money while you try to recreate your records and recover lost work.
Professional Liability: A promising new employee makes a mistake while working on a client project. The client suffers monetary damages as a result of the error, and files suit against your company.
Cyber: You're in the middle of a project when a pop-up ad alerts you that your computer has been infested by malware. You find out sensitive client information may have been compromised by the virus. You need to call in professional help to fix the problem and do damage control.
How do you decide what kind of insurance your professional services company needs? No matter what type of professional service you provide, you can start with the basics, audit your business's unique needs, and add or subtract coverage as you see fit.
Choosing a Professional Services Business Insurance Policy
Here are some tips to help you choose the right coverage for your business:
Cover your bases with a Business Owner's Policy. A Business Owner's Policy (BOP) is a basic essential and provides a solid base of coverage for a professional services business. A BOP may cover:
Shield yourself from professional liability. General liability does not protect professional services providers against professional errors that could cost a client money and even lead to a lawsuit. You may want to consider professional liability coverage. It will protect your business if a client claims damages as a result of a mistake you made in delivering your services and decides to file a lawsuit. The costs to defend yourself can be significant.
Protect your employees with workers compensation coverage. If you have employees or temporary workers you bring on for special projects, you may be required to provide workers compensation coverage. Even if it's not required, it's worth considering to help protect you and your employees avoid the real cost of an employee's medical expenses and lost wages following a workplace injury or illness.
Protect against employment-related litigation. In today's increasingly litigious environment, you need to consider how to protect your professional services business from potential lawsuits. For example, Travelers' Employment Practices Liability+ (EPL+) coverage helps to pay your legal costs and potential damages if an employee files a claim against you for discrimination, harassment or wrongful termination.
Consider commercial auto. A single car accident can have a serious financial impact. If your business owns vehicles, you will also need commercial auto insurance. A commercial auto insurance policy can provide valuable financial protection to you and your employees while driving a company owned vehicle. It's important to know that a personal automobile insurance policy usually does not cover vehicles used in the operation of your business, under certain circumstances.
Consider liability coverage for hired vehicles and/or non-owned vehicles. If your business does not own vehicles, consider coverage for autos you rent/hire or don'town that are used in your business. For example, when employees use their own personal auto to run business errands. In the event of an accident, coverage for hired and/or non-owned autos can provide protection for liability that would not be covered under your policy. Travelers offers hired/non-owned auto liability coverage as an endorsement to the Business Owner's Policy. If your business owns vehicles, coverage would need to be added to your commercial automobile policy as described above.
Consider physical damage coverage for hired vehicles. If your business does not own vehicles, you may also add hired physical damage coverage to your Business Owner's Policy. Hired physical damage coverage covers damage to a rental vehicle or other vehicles you lease or borrow. If your business owns vehicles, coverage would need to be added to your commercial automobile policy.
Protect your business from cyber risks. If you worry about cyber threats and databreaches, you're in good company: cyber risk is a top concern among businesses, according to the 2020 Travelers Risk Index. Protect yourself and your clients' information with added cyber coverage. For example, Travelers CyberFirstEssentials®–Small Business* offers coverage that is specifically tailored to help protect small businesses from the most common cyber risks.
Consider an extra layer of protection. Want to sleep better at night? Consider a Commercial Umbrella policy. Umbrella insurance provides an additional layer of  financial protection over and above the coverage limits of your other liability policies. For example, Travelers offers an umbrella policy with up to $25 million in additional liability coverage to cover the costs of a covered loss.
Need advice tailored to the specific needs of your professional services business? Consult with an agent, who can help you customize coverage so you can get back to helping your clients make sure all their financial bases are covered.
Customize your policy with these add-ons
Customized with you in mind, these specialty endorsements supersize your Travelers BOP, offering best-in-class coverage features and higher limits, so you can choose the level of protection you need (for example, Professional Services Premier blankets accounts receivable and valuable papers, among other important coverages, for $350,000; includes Business Income Billable Hours option for $10,000).
When a system is hacked or compromised, you risk reputational damage and loss of work product, as well as potential litigation. CyberFirst Essentials® – Small Business* helps protect you from the costs of failing to prevent unauthorized access to, or use of, customer identity information. Covered expenses include customer notification (often mandatory), penalties and chargebacks imposed by credit card companies, court-awarded judgments and more.
Related Products & Solutions
Provide benefits to your employees and protect your business when a work-related injury occurs.
Whether you have employees driving occasionally to an off-site meeting or a fleet of drivers delivering products to customers every day, protect your business on the road.
Protect your business from liability risks if an employee should claim wrongful employment practices.
A powerful layer of protection for your business when a catastrophe occurs.
Insights & Expertise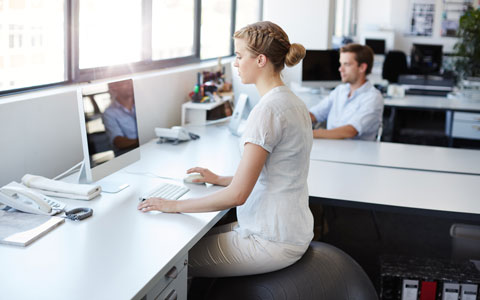 The modern office sees new ways for employees to be productive, like exercise balls and standing desks. The improper use of these devices can lead to discomfort and injuries.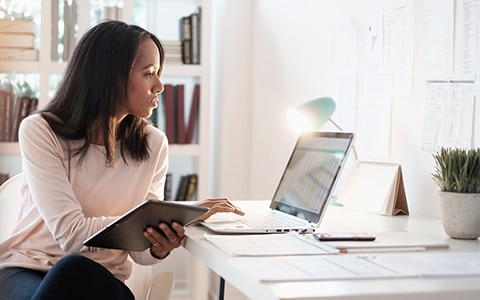 The modern office can now mean workers contributing from remote locations, increased use of mobile technology and environmental changes like having pets in the office. Do you know how these changes pose new safety threats and liabilities for your business?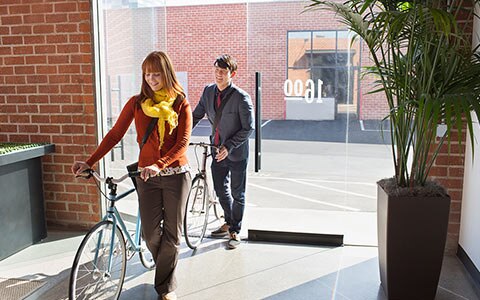 Offering office wellness programs at work can help employees stay engaged at work.
Related Services
With more than 115 years of risk expertise and a staff of 500+ Risk Control consultants, Travelers has the experience and technical proficiency to help businesses manage their risks.
Our knowledgeable Claim professionals will respond to your needs with speed, compassion, integrity and professionalism. It's our business to help keep you in business.
*CyberFirst Essentials – Small Business is not available in all states.