Small Business Insurance - Professional Services
You put in the time, gained the experience, and invested in the education and credentials you need to uphold the high standards of your profession. You're not a jack of all trades. You're the undisputed master of one. Travelers provides insurance coverage to meet the needs of your professional services business, from interior decorators to lawyers to event planners.
Professional Services Business Owner's Policy
Think of us as your professional services provider for insurance. We deliver the same expert access to solutions and value that you provide to your own clients. Our specialized coverage starts with a Travelers BOP (Business Owner's Policy). Our BOP combines property, liability and business income protection, and works seamlessly with enhanced coverage options.
Travelers BOP includes:
Property
General Liability
Business Income/Extra Expense
Valuable Papers and Records
Computer Equipment, Data/Media
Who is it right for?
Small businesses providing Professional Services across a range of specialties, including:
Advertising Agencies
Claim Adjustors
Consultants
Educational Consultants
Graphic Design
Interior Decorators
Lawyers
Property Managers
Real Estate Agents
Travel Agencies
Wedding and Bridal Planners
Find an Agent
Need an Agent?
Get the personal service and attention that an agent provides.
Find a local agent in your area:
Customize your policy with these add-ons
Customized with you in mind, these specialty endorsements supersize your Travelers BOP, offering best-in-class coverage features and higher limits, so you can choose the level of protection you need (for example, Professional Services Premier blankets accounts receivable and valuable papers, among other important coverages, for $350,000; includes Business Income Billable Hours option for $10,000).
When a system is hacked or compromised, you risk reputational damage and loss of work product, as well as potential litigation. CyberFirst Essentials® – Small Business* helps protect you from the costs of failing to prevent unauthorized access to, or use of, customer identity information. Covered expenses include customer notification (often mandatory), penalties and chargebacks imposed by credit card companies, court-awarded judgments and more.
Related Products & Solutions
Provide benefits to your employees and protect your business when a work-related injury occurs.
Whether you have employees driving occasionally to an off-site meeting or a fleet of drivers delivering products to customers every day, protect your business on the road.
Protect your business from liability risks if an employee should claim wrongful employment practices.
A powerful layer of protection for your business when a catastrophe occurs.
Insights & Expertise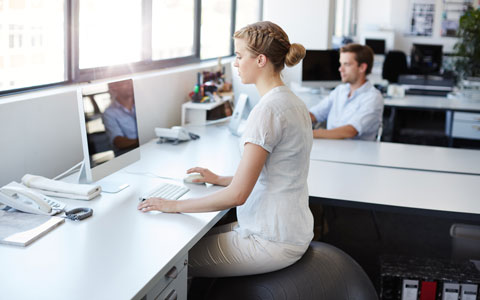 The modern office sees new ways for employees to be productive, like exercise balls and standing desks. The improper use of these devices can lead to discomfort and injuries.
The modern office is changing, and with change comes new potential safety risks for businesses.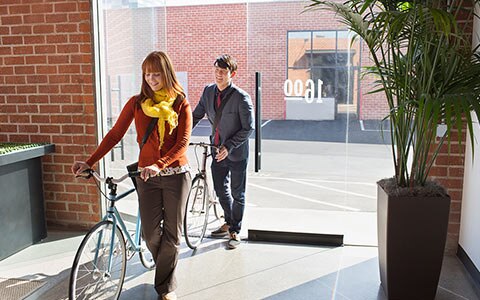 Offering office wellness programs at work can help employees stay engaged at work.
Related Services
We have one of the largest Risk Control departments in the industry, and our scale allows us to apply the right resource at the right time to meet customer needs.
Our knowledgeable Claim professionals will respond to your needs with speed, compassion, integrity and professionalism. It's our business to help keep you in business.
*CyberFirst Essentials – Small Business is not available in all states.