Travelers Deluxe®
When it comes to insuring commercial property, we do it right. Travelers Deluxe offers property insurance that meets the changing needs of business customers. We understand evolving business environments and how they operate. Our customers get a policy that adapts to their property coverage needs.
Coverage Confidence
Travelers Deluxe core policy includes buildings, personal property, time element (Agreed Value is included) and marine coverages. It is a broad, integrated approach to packaging the coverage needs of our customers in a single policy. Here are just a few of the coverages that make Travelers Deluxe a must-have product for our customers.
Business Income Extended Period of Indemnity for 180 days (exceeds industry standards) with options to increase even further. Coverage for lost income beyond date of restoration.
Green Building Alternatives - Increased Cost to pay for additional costs incurred to repair or replace damaged buildings using green alternative products and materials.
EDP equipment embedded in Business Personal Property. Robust data and media coverage with the ability to increase limits up to Business Personal Property limits.
Leasehold Interest Undamaged Tenants Improvements and Betterments coverage to pay for the loss of such property associated with cancellation of a lease by the landlord following direct physical loss or damage by a Covered Cause of Loss to property at a leased location.
Personal Property in Transit coverage for property transported by any mode of transportation within and outside the coverage territory.
For businesses requiring unique coverage, policies can be enhanced with our highly specialized endorsements.
Globalized Property
Travelers Deluxe globalized property allows international coverage for properties in many locations outside of the USA. Such globalized coverage can help companies with supply chains spanning multiple countries. Having a single policy for foreign and domestic coverage may mitigate potential coverage gaps that could occur with separate policies. Globalized property offers:
Flexible policy structures, including a Blanket Business Income limit for domestic and foreign locations.
Coverage written over locally admitted foreign policies in more than 120 countries with the International Network of Insurance (INI). Our INI partners are leaders in their local marketplaces with a deep understanding of the local laws, regulations, customs and services.
Industry-leading Risk Control and Claims services extended to global locations.
Built-in Flexibility for Ease of Doing Business
Travelers Deluxe offers a wide range of embedded coverages so there are fewer add-on extensions or endorsements for commonly requested coverages. When it comes to specialized coverages, we offer many. Here are just a few:
Dependent Business Income/Extra Expense coverage for loss associated with damage at domestic and foreign dependent properties.
Whether your product is in the warehouse or in-transit, this single policy can address first-party exposures such as domestic transit and equipment breakdown.
Tailored Property and Business Income Segment Endorsements for specialized industries such as Technology and Public Sector.
When it's needed, we have the flexibility to tailor policies to meet individual customer needs.
Related Services
With more than 115 years of risk expertise and a staff of 500+ Risk Control consultants, Travelers has the experience and technical proficiency to help businesses manage their risks.
Our knowledgeable Claim professionals will respond to your needs with speed, compassion, integrity and professionalism. It's our business to help keep you in business.
Insights & Expertise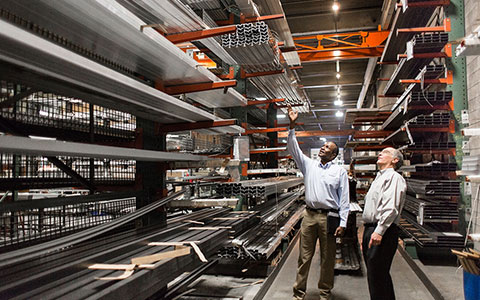 A proactive risk management strategy focuses on finding solutions for specific risk concerns, rather than a generalized approach.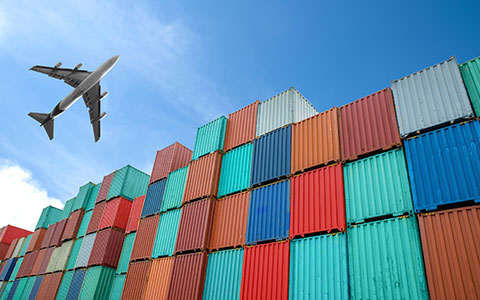 Learn tips to help manage and mitigate risk when dealing with suppliers overseas.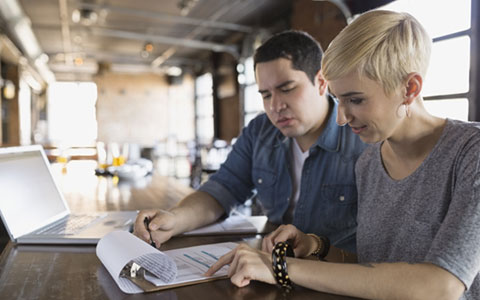 A formal property loss prevention plan can help prevent or minimize damage to machinery, equipment and facilities that are essential to your business.