What to Expect After Filing a Workers Compensation Claim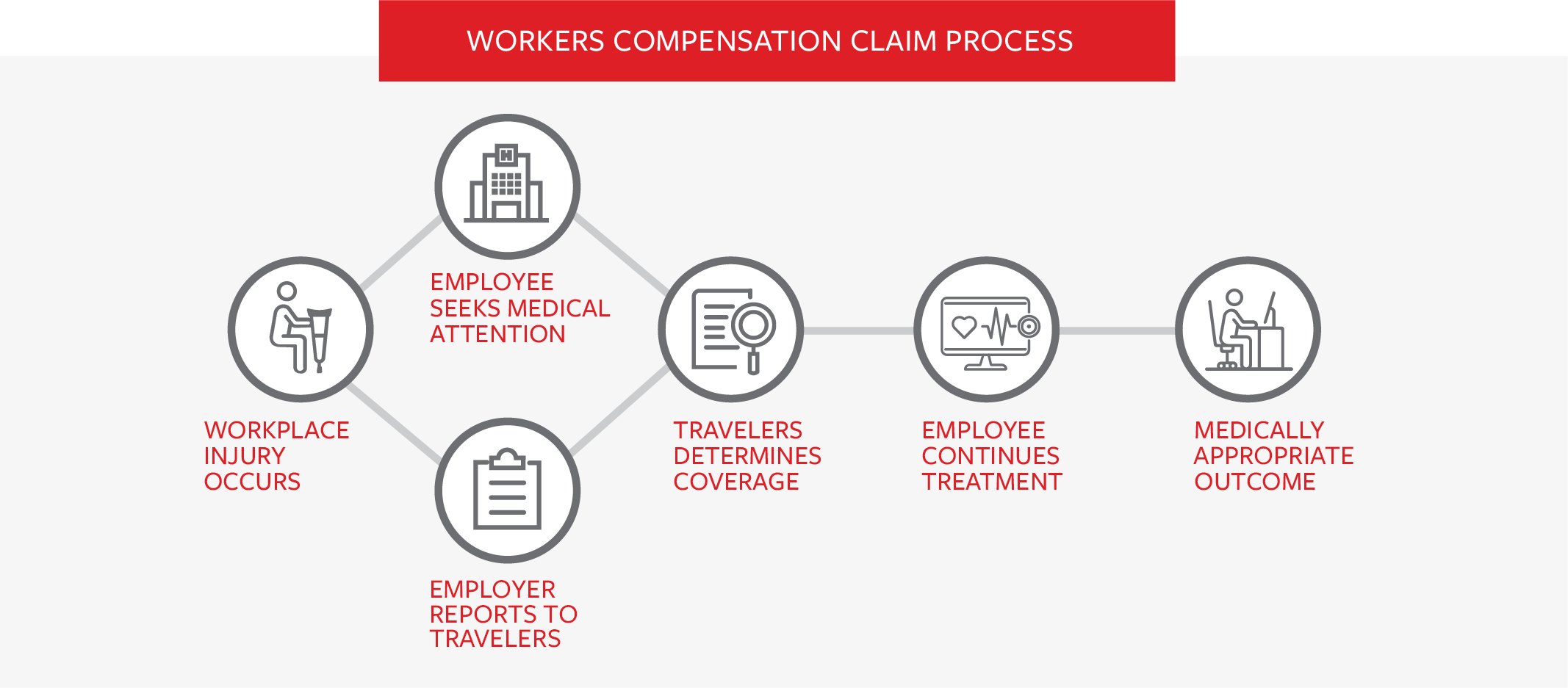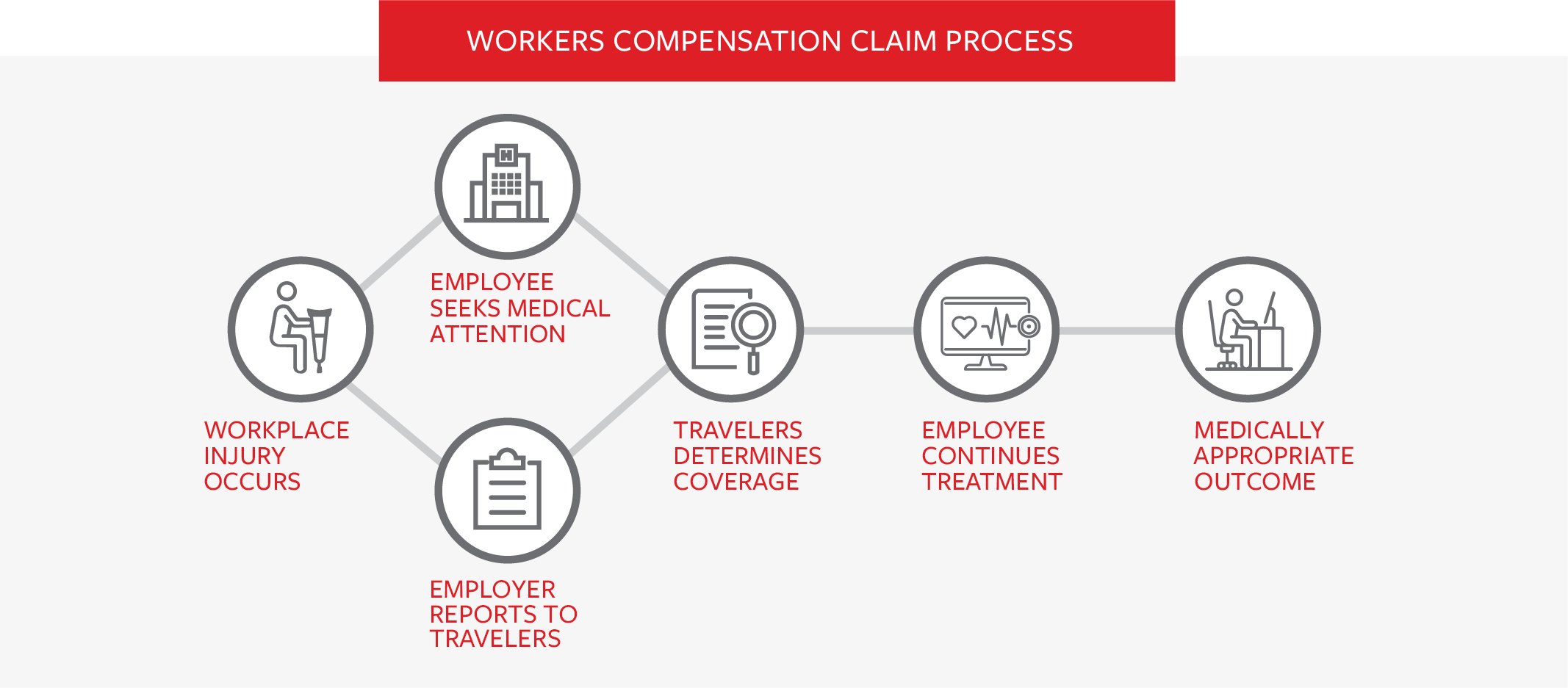 A workers compensation claim can be an unfamiliar process involving many parties and responsibilities. Here's an overview of what you can expect during the claim process.
Seek medical attention for your injuries
If necessary, seek medical attention for your injuries, especially if they are severe.
Report your claim
Your employer is responsible for reporting your claim to Travelers. As soon as you're able, notify them of your workplace injury or illness. Once the claim has been reported, Travelers may contact you to gather details about your injury.
Understand your responsibilities
During the claim process, it's critical that you keep your medical appointments and communicate with your employer and Claim professional so they're aware of your recovery status.
Throughout the claim process, you will need to fill out forms. Some will be provided by your Travelers Claim professional and others are available in the section below.
Register for MyTravelers® for Injured Employees
MyTravelers® for Injured Employees is a place you can find information about your workers compensation claim and allows you to take an active role in your recovery.
With MyTravelers® for Injured Employees, you can:
Access detailed disability and medical payment information
Search for providers and pharmacies
Receive email notification updates regarding your claim
Send your Claim professional a secure message
Upload and view documents
Get answers to questions you may have
Returning to work
If your medical provider releases you back to work, it is important to let your employer and your Travelers Medical or Claim professional know when your first day back will be.
If you've been cleared to return to modified duties, your employer may be able to make accommodations for any restrictions resulting from your injury/illness or provide you with an alternative duty assignment.
Here's some material you may need:
Upload a File
Securely upload your documents and photos to your Claim professional.