Ten Reasons You Owe it to Yourself to Get Appointed with Travelers
When you're an independent insurance agent, you know there's a lot riding on the choices you make to run your business. Whether you've been independent for some time or you're making the move from a captive agency, there's something that successful agents know: The independent model could be the best thing that's ever happened to your career.
Your success depends on making some smart decisions right from the start – beginning with the insurance carriers you represent. Find a carrier that will be a strong and stable business partner. Confirm that it is committed to your success and will support you and the growth of your agency with a wealth of training and sales resources and breadth of products and services. A carrier of this stature enables you to provide a variety of solutions to a broad client base and is perhaps the most important factor in your success following your own skills and determination.
"Every day, you're building your brand. That's going to become either more valuable or worth nothing over time, and it really does depend a lot on who you represent," says Leslie Liere, a veteran agent who built his first agency through a captive model and then decided to go independent.
"The worst thing you can do is to go with a lot of companies that have an unproven track record and don't have the financial stability or that cause you problems from a claims standpoint," Liere says.
For Liere, it was an obvious choice to seek an appointment with Travelers as one of the insurance carriers upon which to build his independent agency. "I can't imagine doing this and not having a Travelers appointment. They're a centerpiece in our world," he says.
Travelers has been an industry leader and innovator in property and casualty insurance for more than 160 years. Here are ten great reasons some of the most successful independent agents choose Travelers:
1. Expert Sales Consultants
Travelers sales support team is among the most experienced in the insurance industry. As an independent agent with Travelers, you'll have access to best-in-class sales consultants who are equipped with in-depth data and analytics to help inform your strategy.
They'll help you apply industry best practices to take business-critical actions like developing and refining your business plan, using systems and platforms to your advantage, generating leads, optimizing your sales process and increasing efficiencies to run your business. Travelers sales team is trained to listen and communicate with their agents and respond to their needs.
Travelers marketing initiatives are designed to help you identify and execute on the strategies that align specifically to your business goals. We'll help you make the most of your marketing efforts with tools that are easy to use and provide your customers the personalized attention they expect.
When you go independent, you're responsible for generating sales as well as marketing your agency. When you get appointed with Travelers, you gets access to industry leading marketing and sales support programs developed to drive your agency to succeed.
2. Commitment to the Independent Agent Channel
Travelers has a longstanding commitment to partnering with and supporting the industry's top independent agents. Our understanding of agents like you, coupled with our commitment to helping you become the agent you want to be, is a differentiator. Travelers support of independent agencies is unparalleled. It's what sets us apart from other carriers.
Our commitment to supporting agencies ranges from providing sales and technical support, like helping agents navigate their management systems, to the basics of running an efficient office location. We also offer opportunities to purchase equipment and office supplies at a discount.
If you're just starting out as an independent agent, our experts will help you craft your business plan. Travelers will stay by your side, sharing our knowledge and expertise, helping you grow your business year after year. The training and support we offer is available to you and your employees, in-person and online.
3. Integrity, Trust and Transparency
Our leadership believes in transparency and talks openly to agents about our business. We regularly host town hall meetings across the country for agents and invite them to visit our business centers. Our leaders support these opportunities to talk to our agents, to maintain an open-door policy that helps build and sustain trust, transparency and integrity with our agents.
Our agents can expect clear communication about Travelers business objectives and strategies. You won't be caught off-guard by the decisions we make as a company. We are well known for the stability of our offerings and the transparency of our communications. We know this helps agents build and maintain credibility with their clients and provides a solid foundation for their operations.
4. Exceptional Compensation
As an independent agent, your earning potential is unlimited. You set the bar: the commitment you make to your goals and the hard work you put into your independent agency are rewarded through Travelers' commitment to you.
Travelers compensation program is designed to reward profitability and growth. When you sell products from Travelers, you earn competitive commissions and are eligible for supplemental income and bonuses. Simply put, independent agents with Travelers have greater opportunity to earn supplemental income. It's an advantage of being appointed with Travelers, and you owe it to yourself to experience it.
5. A Range of Competitive Products
Travelers is a leading provider of auto, home and business property casualty insurance. Our wide range of coverages and options means you can offer your clients personalized solutions. That's an important detail: customer focus is a fundamental pillar of our business, and it extends through every aspect of our interactions with you and your clients. You'll enjoy the benefits of partnering with a trusted brand.
In our personal insurance product suite, you'll find a total account solution that runs the breadth of auto, home, personal articles floater, boat, event and umbrella policies. Our auto insurance offerings aren't your everyday, plain vanilla policy. They include the latest innovations, like accident forgiveness, decreasing deductible and new car replacement. Our homeowners insurance is designed to make it easy to scale up or down policy coverage to better meet your clients' unique needs. We offer lifestyle coverages that give your clients even more customization options, without complexity.
That means you can provide your clients with what they want and need over time, continuing to build a relationship that can potentially make them lifelong clients for you. We're committed to helping you achieve that, time and again.
Interested in Becoming an Independent Agent with Travelers?
Apply now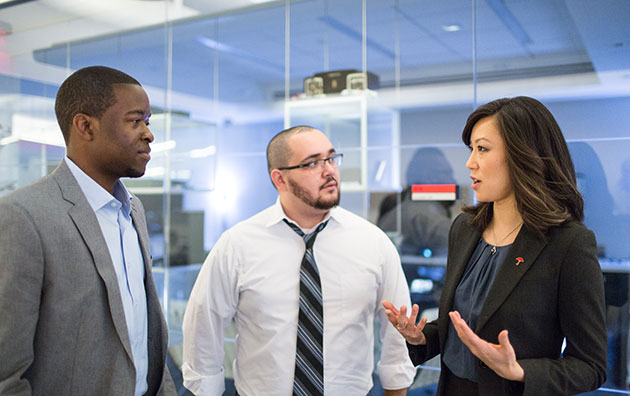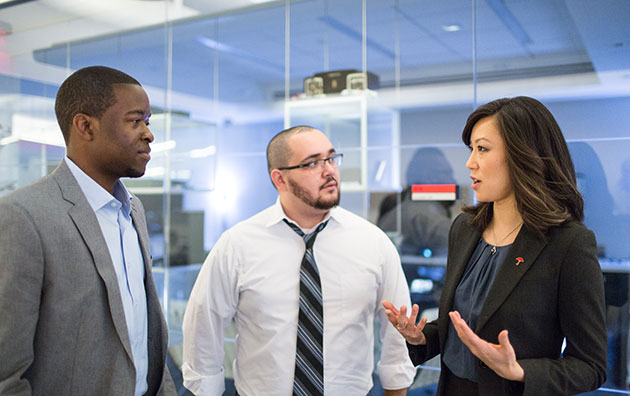 6. Ease of Doing Business
We know how important it is to be quick and easy to do business with. Travelers invests in technology and services to make your life easier. We want you to be able to write business and serve your clients faster and more efficiently. An appointment with Travelers means you'll enjoy this additional competitive advantage.
We have an integrated platform experience across our products and lines of business. You can simultaneously launch quotes for multiple lines of business, and use an enhanced user interface for quote, issue and policy change transactions.
And no worries, it's easy to use. We'll walk you through it; offer an array of training options and support you until you're comfortable flying solo. Our platform combined with industry comparative rater and agency management systems makes it even easier to do business with us.
Add to that a variety of sales tools — everything from sales tips to lead generation tools, even digital marketing training and support — you'll find that Travelers is dedicated to making it as easy as possible for you to grow your business.
7. Brand Strength
Travelers has earned its reputation of being one of the best property casualty insurers in the industry. Being a well-recognized, respected, highly-trusted brand name is important to us. Your agency benefits from that when you partner with us to grow your business.
Our strong legacy in the industry has earned us a highly-coveted spot on the Dow 30. Our A++ rating for financial strength and stability1 provides confidence and security – a difference few other carriers can match.
Travelers has continually adapted to changing times to remain firm in its commitment to fulfilling customers' evolving needs. We partner with top performing independent agents, and that's been a vibrant component of our success.
"As an agency owner, I meet with every company representative that comes to my agency. You can almost tell by the rep that comes to see you how good the insurance company is. Travelers is one of the largest companies we have, and they've been a fantastic partner." – Independent Agent Leslie Liere
8. Best-in-Class Claim Service
When it comes to Travelers claims service, our track record is world class. We are recognized for the exceptional service we provide, especially in response to weather catastrophes. We only use our own claim adjusters, not third parties, to ensure customers are being helped by someone who is knowledgeable and experienced. We have more than 11,000 claim professionals supported by an array of digital tools designed to help customers wherever and whenever they need us. Our commitment to providing best-in-class claim service is unmatched.
Travelers also takes an innovative approach to claims that extends our trusted adviser support to help clients make informed decisions about whether to file a claim. Pre-Claim Consultation helps customers, and agents, understand if a loss will be covered by their policy and the financial implications of filing a claim. This gives you your client the information they need to make a sound decision. Our agents appreciate the care and support Travelers provides their clients. Not only does it relieve some of the weight from the agents' workload, it extends the goodwill they've developed with their clients.
"I couldn't ask for a better insurance experience after my wall exploded water into my basement — video conference walk-through, online transfer of funds, all easy. My adjuster, Carlos, was a breeze to work with. He took all the stress out of dealing with insurance. He worked as hard and efficiently for me as I worked to minimize damage to my home. Great experience." – Customer Roxanna K. of Fairfax, Virginia
9. Size, Financial Strength and Stability
As an independent agent you want to know you're partnering with a company that has a history of financial strength, stability and claims paying ability. For over 160 years, Travelers has been the carrier of choice for some of the world's most successful agents. Here are just a few data points that illustrate why:
Travelers is rated A++ for financial strength by A.M. Best Company.
Our claims-paying ability is rated A or above by major rating agencies including A.M. Best, Fitch, Moody's and Standard and Poor's.
Travelers ranked number 106 on the 2018 Fortune 500 list of the largest corporations in the United States.
Travelers has been a component of the Dow Jones Industrial Average for more than a decade.
Travelers 30,000 employees are in every state across the U.S. and selected international markets.
Before you work with any other insurance provider, you owe it to yourself to see how their numbers compare to ours.
10. Innovative Tools and Vision for the Future
As a leading insurance carrier, Travelers has made innovation a hallmark. From our earliest beginnings when we introduced the first automobile policy, to our use of drones and video conferencing to streamline our claims processes, Travelers is leaning in to apply the latest technologies to improve customer and agent experiences. We're committed to executing on our innovative agenda to be the undeniable choice for the customer and an indispensable partner for our agents and brokers.
With an eye toward bringing innovative opportunities to our agents to help them grow their business, Travelers knows the value of collaboration with innovative companies. For example, we teamed up with Amazon, the largest online retailer and a leading cloud-services provider, to offer home insurance customers our Travelers Smart Home Insurance Solution that provides discounts on smart home device kits and savings on their Travelers homeowners insurance. Imagine being able to offer your clients advantages like these.
You can see how independent agents appointed with Travelers are able to differentiate themselves in the marketplace in so many ways.
What's Next?
Independent insurance agents have tremendous opportunity to chart a path for success when they partner with a leading carrier. There are no guarantees, we believe if you've already been successful independently or as a captive agent, you have the underlying skills to grow your independent agency with Travelers.
If you want to take your career as an independent agent to the next level and beyond, Travelers has a track record of support that lifts independent agencies to success. You owe it to yourself to begin the conversation to find out what an appointment with Travelers can do for you.
Contact us today!